Author:

Last updated:
Our featured broadband deal
Our pick of the week is NOW Broadband's Super Fibre deal. At just £24 a month for superfast average speeds of 63Mbps, it's very good value compared to other offers with similar speeds - even despite the additional £10 setup fee.
Not only does it have an impressive monthly price, but the short 12-month contract means this deal gives you a lot more flexibility than most offers, which usually come with 18 or 24-month terms. Shorter contracts often come with higher prices because they allow you to switch your package earlier, but this offer has stayed at a reasonably low monthly price.
Just keep in mind that like most other providers, NOW Broadband's contract terms state that it may increase its monthly prices by a small percentage in April of each year. It hasn't announced what its April 2024 price increase will be yet, though.
At 63Mbps, the average speed on offer from Super Fibre is certainly fast enough to handle most households' internet habits. It should let two or three people stream TV, game or work from home at the same time with no issues. And since this deal is available to over 97% of the UK, it's very likely you can get it at your home too.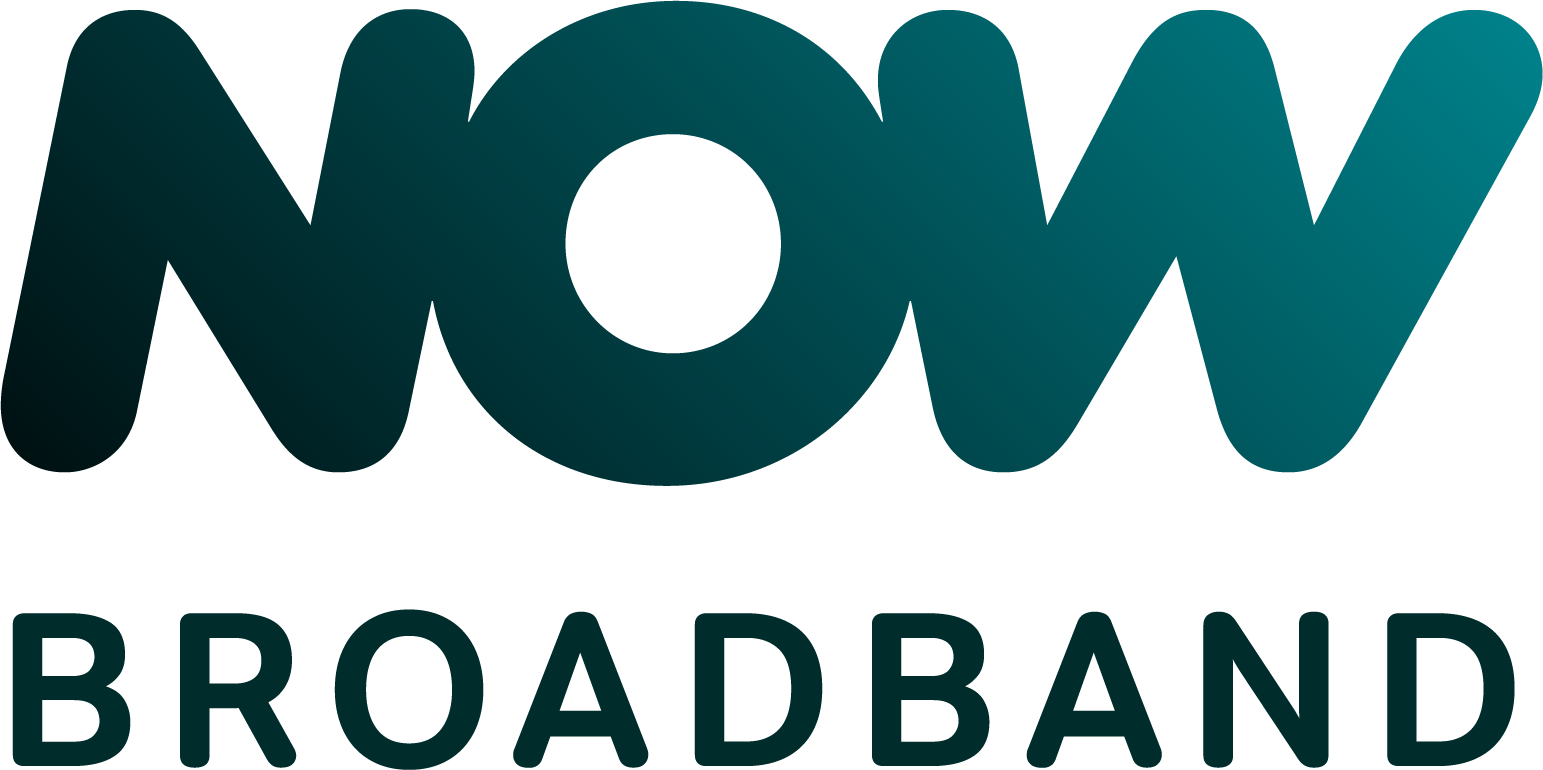 NOW Broadband: Super Fibre
Contract length

12 months

Download limit

Unlimited

Upfront cost

£10
Average speed*

63Mb
Per month

£24
Compare broadband in three steps
Enter your details
Choose a personalised deal
Complete your switch
14 day cooling off period
You always have a 14-day 'cooling off' period, during which you can cancel your request to switch broadband provider – free of charge.
What to consider when comparing broadband deals
The best broadband deal for you isn't always the cheapest, the fastest or the one with the best extras. It's the deal that is best suited to you and your household.
By comparing different offers and brands, you can find one that matches your needs at a price you're happy with.
Here's what to think about when looking for your ideal broadband offer:
Are you out of contract?
If your contract has finished, it's likely you're paying a lot more each month than you need to. But this also means you can get a new deal right away, so it could be the perfect time to find a cheaper broadband plan.
What's your budget?
Comparing a range of offers is the best way to find a broadband deal that matches your budget. Your current provider may offer you some good value plans to re-contract to, but if you want to find the best value for your money, you should browse elsewhere too.
Do you want a faster broadband speed?
Faster fibre broadband deals are becoming more available, sometimes for similar prices to what you might already be paying. So if you've been struggling with slow broadband speeds, it's worth seeing if faster deals are accessible in your area.
Do you watch pay TV?
If you're signed up for a pay TV service with Sky, BT or Virgin, it may work out cheaper to bundle your broadband service with them too. If you're paying separate providers, see how much your current total monthly cost is and compare it to the TV & broadband bundles on offer from those providers.
How important is customer service to you?
Some providers are thought to have better customer service than others. And some will offer more ways to strengthen your broadband connection, either with whole home guarantees or Wi-Fi boosters. Make sure you check what each provider offers outside of the speed and price.
Are you moving home?
If you're moving, make sure to search broadband deals with your new address to see if you can continue your current broadband plan. If your current service isn't available there and you need to sign up for a new deal, you may need to pay some early exit fees.
Broadband providers you can compare on Uswitch
With many broadband providers available across the UK, there are usually many options when searching for a new deal.
Uswitch hosts a range of brands that we trust to deliver a fantastic service for different needs. To find the right service for you and your household, you can compare offers from the UK's top broadband suppliers here.
How to find the right provider
When you're comparing providers, the most important thing to do is check how good they are at different parts of a broadband service. The right provider for you could be based on a number of things, including:
Internet speed
Value for money
Reliability
Customer service
TV bundles
Home equipment
The best way to choose a provider is to decide which of these things you want the most from your broadband, and compare deals from the ones that do them the best. If you're not sure how to do that, our provider reviews and awards could help.
Uswitch telecoms awards
In our yearly telecoms awards, we crown different broadband providers for showing excellent service in a number of the above areas.
See which providers we awarded for customer service, value for money, reliability and more in the Uswitch 2023 Telecoms Awards.
What happens after I switch providers?
Switching providers is often a very simple process. Our study found that UK broadband customers are missing out on £1.85 billion in savings each year¹ because of misplaced concerns about switching.
But signing up to a better deal is almost always worth the process, when you consider the amount of money that could be saved.
Here's what happens when you switch:
Once you've chosen a deal on Uswitch, you'll be sent to the provider's website to sign up.
Add your details, confirm the broadband deal you want and select any add-ons you'd like too.
When you're signing up, your new provider will show you all the charges you'd be expected to pay during your contract.
You can also choose the date you want to start your new connection.
After the purchase is completed, you'll get a confirmation email from your provider and it will start the process to activate your connection on your chosen date.
Depending on which provider you're with, you might need to cancel your old contract yourself. Read our switching broadband guide to find out more.
Broadband provider reviews
To help you make a more confident decision for your next broadband deal, we have in-depth expert reviews of the biggest broadband providers in the UK. They look at all of the most important parts of a broadband service, and rate each provider on how well they perform at them.
We back our broadband reviews up with a 20,000-person customer survey, which asks them what they like the most (and least) about their provider. So you can easily find out which one is considered the best in a number of different categories, and choose the provider that's right for you.
We have expert broadband reviews of popular providers like Virgin Media, Sky, BT, EE, Vodafone and more, so make sure to visit our reviews hub to see how they all compare.
Uswitch broadband provider reviews
Read our expert reviews of all of the UK's biggest broadband providers.
Read our broadband reviews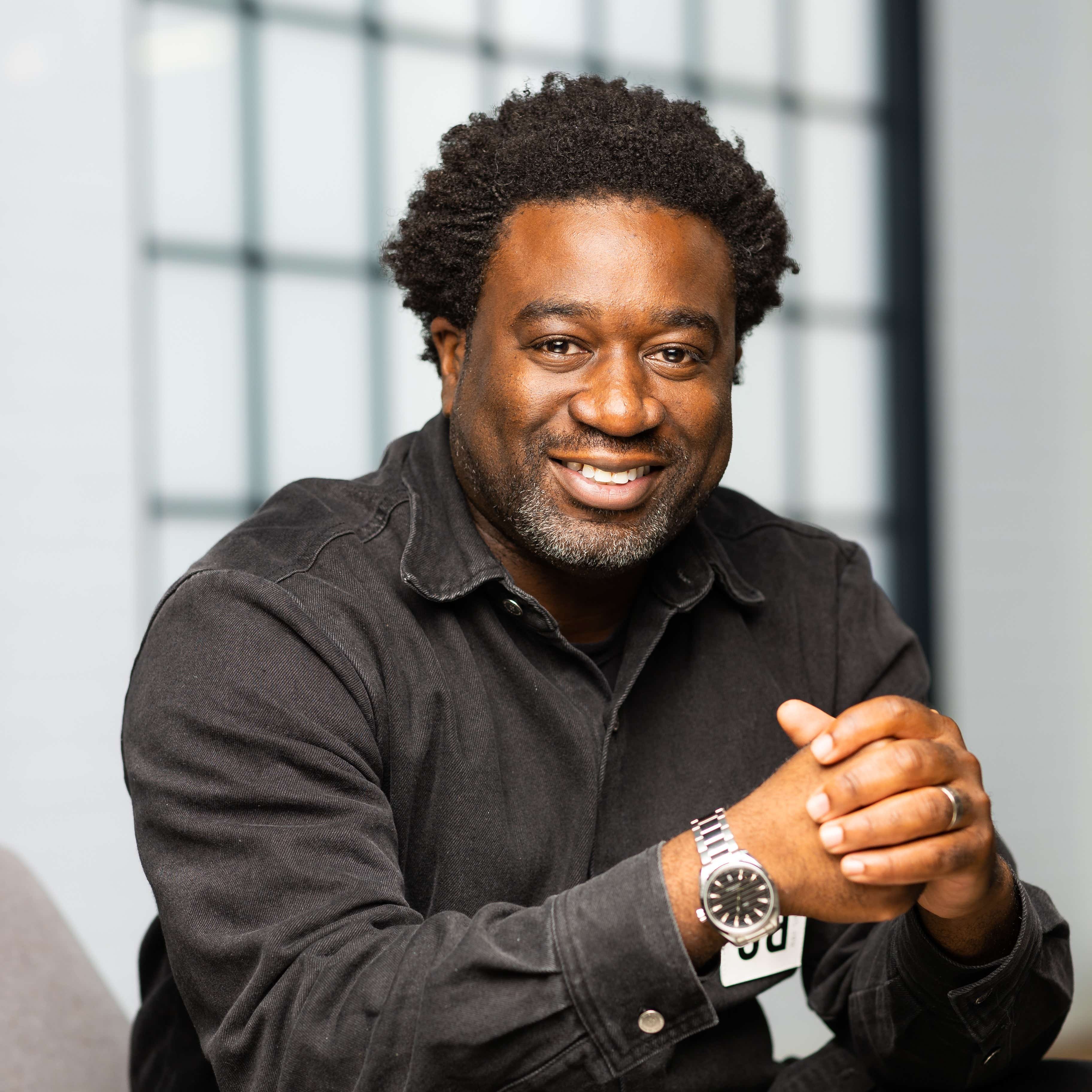 What our expert says...
"The broadband deal you're on can have a huge impact on productivity as well as your monthly utility bills.
Broadband contracts tend to last between 12 and 24 months. But once they come to an end, they can be accompanied by some pretty steep price rises. However, you don't need to accept these extra out of contract costs.
Don't wait for a letter to drop through your front door if you know your broadband contract is due to come to an end. Start researching what deals are available, even if they are with your current provider. It can mean big savings in the short and long run, as well as improvements in speed and your overall online experience".
Ernest Doku, Head of Commercial for Broadband and Mobiles
What is broadband?
Broadband is your way of accessing the internet while you're at home.
Internet-carrying cables transmit broadband data from a provider's exchange to your property. It connects to either a landline or fibre-optic socket in your house, which then plugs into your Wi-Fi router. From your router, the internet signal is then sent out wirelessly throughout the home, which your internet-enabled devices can connect to in order to access online services.
This technology is what allows you to stream TV, use social media, play video games, work from home, order items and so much more. But there's still a range of ways broadband can get to your home, and depending on which types of broadband are available to you, your experience online could be quite different.
What are the types of broadband in my area?
There are different types of broadband available depending on where you live. Here are the most common ways you can get broadband in your area.
Part-fibre (or fibre to the cabinet) broadband is available in 97% of the country. It offers superfast speeds between 30-70Mbps, and is the most used type of broadband in the UK.
Full fibre (or fibre to the premises) plugs fibre cables directly into your property. This provides ultrafast speeds from 100Mbps all the way beyond 1Gbps (1000Mbps), and is currently available to around half of the UK.
Virgin Media cable broadband is a separate fibre-optic network run by Virgin. It provides ultrafast speeds of up to 1Gbps to over half of UK homes, mainly in towns and cities.
4G/5G mobile internet is often used as a backup, but it can also be relied on for home broadband. It's a great option for homes that can't access fibre.
Copper ADSL is the oldest and slowest type of broadband in the country. It offers 10Mbps average speeds to 99% of the UK through the Openreach copper phone lines.
Satellite broadband is also an option for people in hard to reach areas. SpaceX's company Starlink allows rural homes to get online via a satellite dish.
What speed do I need?
Explore how a range of broadband speeds can support your needs
0-20 Mbps

Smaller homes of 1-2 people
Light browsing

21-35 Mbps

Smaller homes of 1-2 people
HD streaming

35-50 Mbps

Larger homes of 2-3 people
HD streaming

51-99 Mbps

Larger homes of 3+ people
High quality streaming and gaming

100+ Mbps

Larger homes of 4+ people
Multiple streamers and gamers
Find out your download and upload speeds in seconds with our Broadband Speed Test
What's the right speed for me?

You should consider two things when deciding the right internet speed for your home:

How many devices connect to your Wi-Fi

What things you use the internet for

If you're a family or you live with other people, it's likely a lot of devices will be using up your broadband speed at the same time. And if you often stream TV, play games or work from home, your household's broadband demand will increase.

The average UK broadband speed is about 69Mbps, according to Ofcom². This would be enough for three or four people to comfortably be online. But if several people in your home like to stream in 4K or regularly work from home, you may need a speed above 100Mbps.

Read our guide for more advice on what broadband speed you need.
What is my current broadband speed?

You can find your current internet speed by running a broadband speed test while you're at home and connected to your Wi-Fi router.

Our Uswitch broadband speed test will tell you the download and upload speeds you have with your current package and compare it to the average broadband speed in your area. You can then use that result to search for broadband deals that match (or beat) your current speed.

Just be aware that internet speeds are always changing, and one test might not give a clear view of the speed you usually get. That's why providers advertise packages with average speeds, which they measure over a longer period of time.

Can't remember the speed you chose when you signed up? You can find out by checking your latest bill, signing into your online account or contacting your provider directly.
What's the fastest broadband available to me?

The fastest broadband deal in your area depends on what types of broadband are available at your home.

A growing number of areas have access to full fibre, or even Virgin Media's ultrafast network, which are the fastest types of broadband in the UK at the moment. But these connections aren't as widely available as slower types of broadband like part-fibre.

Use our broadband postcode checker to compare the range of broadband speeds available to your home.
What can affect broadband speed?

There are a number of things that can affect the broadband speed you get:

Type of broadband

Different types of broadband offer different levels of speed and reliability. Fibre broadband is generally faster and more dependable than copper internet, but the most widely-available fibre connections still use copper to get to your home.

Virgin Media's network only partially relies on fibre-optic cables too, so it can also be prone to more outages than other high-speed types like full fibre. But full fibre doesn't rely on copper cabling at all, so its connection is stronger and more consistent than older connections.

If you use mobile broadband, mobile signal is less consistent than a fixed-line broadband cable, so your speed also could vary a lot more.

How far you live from the broadband exchange or cabinet

If you have a part-fibre connection, your speed may be slower than the advertised average if your home is more than 1.5km from its nearest street cabinet. And if you're still on a fully copper connection, your speed may also be impacted if your home is more than four miles from your provider's nearest broadband exchange.

However, you won't be affected if you have full fibre broadband, because the slowdown only usually happens on connections that use copper cables.

Where your Wi-Fi router is

If you've got slow internet, changing your home setup could help. You may just need to move your router to a better spot in your house or flat.

To get the best out of your router, make sure it's in a central, open part of your home and keep it away from any objects and devices that might block its signal.

Take a look at our guide for more help on how to improve a slow broadband speed.

The time of day

The busier the internet is, the slower it tends to be.

When more people use their Wi-Fi during peak times (around 8pm to 10pm), the strain on the infrastructure gets higher. This can mean slower speeds for each household in your area.

This mainly affects copper broadband connections more than fibre, because fibre cables can handle much more data at any given time.

Advertised broadband speeds are averages

You won't always get the advertised speed every time you use the internet at home. The speed you see when browsing deals is an average reading that the provider has measured over a certain period of time.

In order to be advertised correctly, average speeds are measured during peak times and must be available to at least 50% of users in the area.
Which broadband package should I choose?
You can add TV, landline or mobile phone services to your broadband contract with certain providers, which might help keep your costs down. So if you use a landline or often watch pay TV, a bundle could be a good option.
Check if you're eligible for broadband social tariffs
If you receive Universal Credit or other financial support, you could save an average of £200 per year with a low-income social tariff, according to Ofcom³.
These are often the cheapest broadband deals you can get, but you have to qualify for them. So you'll need to be on one of the following support schemes in order to get the discounted service:
Universal Credit
Employment and Support Allowance
Jobseeker's Allowance
Personal Independence Payment
Pension Credit
Income Support
See our guide on broadband social tariff deals to see if you're eligible for a cheaper broadband package.
Social tariffs for Universal Credit customers
Find out if you're eligible for a low-income broadband social tariff, and how much you could save per month.
Broadband social tariffs
If you're not eligible for a social tariff but still want to keep your broadband costs down, visit our cheap broadband deals page. We have a range of simple broadband plans that you could choose for well under £25 per month.
What our customers are saying
"Excellent, quick to give you great results. I save £45 per month on my broadband and getting £200 gift voucher. HIGHLY recommended."
RKRK, Uswitch customer
July 2022
Frequently asked questions
Still looking for the right broadband deal? Our experts are here to answer your questions.
Can I get fibre broadband?

You should be able to get fibre broadband in some form, since part-fibre is available across the country and full fibre coverage is growing throughout the UK.

To see what fibre broadband options you have at your home, enter your postcode on our fibre broadband page and we'll show you which brands and packages are available in your area. You'll likely be able to compare a range of speeds and prices to find a deal that's right for you.
Do I need to cancel my old broadband?

This depends which type of broadband you're switching to.

You often won't have to cancel your old broadband because most deals use the same network. But if you're moving to (or from) full fibre or a Virgin Media package, you may have to contact your current provider to cancel.

Uswitch doesn't handle your actual switch because broadband deals are purchased on the provider's website. If you're not sure whether you need to cancel, speak to your current provider to find out what you need to do.

Setting up your new broadband also depends on the type of connection you're moving to:

I'm switching on the same network: In most cases, you won't need an engineer's help because many providers use the same Openreach network. Your new provider should just send you the new router, cables and instructions for setting it up yourself. These plans typically come with cheaper upfront costs, since they don't need an engineer.
I'm switching to a different network: If you're switching to a deal that uses a different network, you may need to book an engineer to visit and install your new connection. But even then, things should still be simple. You can choose a convenient date and time for the engineer visit, which should only take around 30 minutes.

When switching to another provider, it's important to find out what type of broadband you're on now to see if your new broadband connection uses a different network.

Read our guide on how to switch broadband for more advice on finding the right broadband deal.
Which contract length is right for me?

You can choose from a range of contract lengths, depending on what is best for your needs.

If you're a student or renting your home, shorter contracts might be easier to line up with the end of your tenancy period. If you own a home, you could get away with a longer contract if you're unlikely to be moving anytime soon.

It's worth noting that shorter contracts usually come with higher monthly prices. So if your priority is keeping your monthly bills down, a longer contract might suit you better. However, it also means you'll be tied to the same price for longer. And this might make it harder to switch to cheaper deals as often.
Will my prices go up mid-contract?

It depends which provider you're with, but it's likely you'll have to deal with a mid-contract price increase. With inflation hitting a huge 10.5% at the start of the year, 2023 has seen the biggest mid-contract price rises for broadband ever.

Some brands like BT, Plusnet, TalkTalk and Vodafone have annual price increases set in their contract terms, which means you can't cancel your contract with them early for free. This year, their prices went up by nearly 15%. Virgin Media will be adopting this price rise policy from 2024 too.

Others like Sky usually increase their prices too, but you can often cancel your contract early as a result without paying any exit fees.

Some providers ( Hyperoptic, Cuckoo and more) don't have any price increases at all during the length of their contracts.

Read our guide to learn all about why your prices go up mid-contract.
When is the best time to switch?

The best time to switch providers is just as your current contract is coming to an end. That way, you can move straight onto a new tariff without paying any early exit fees, and before your current provider moves you onto more expensive out of contract prices.

You can find out your contract end date by logging into your account on your provider's website. Your provider also must send you an 'end of contract' message when your end date is approaching, so keep an eye out for that to make sure you switch at the right time.

However, if you're already out of contract and paying higher fees, you can switch any time. Though you still have to give your current provider 30 days' notice.

Learn more about when is the best time to switch broadband with our guide.
How do I know if I'm out of contract?

The quickest way is to log into your account online and check, or call and ask. Your provider is legally obliged to tell you if you're still under contract, as well as when your contract ends.

If you signed up for a Uswitch account when you got your last broadband deal, we'll send you a reminder when your contract ends.

But if your contract has already ended, you should look to switch or renew your contract straight away to avoid paying expensive out of contract prices.
What are end of contract notifications?

End of contract messages are emails, texts or letters that your broadband provider has to send you before your contract term ends.

Providers used to be able to get away with increasing your monthly price by a huge amount once you fall out of contract, without even telling you. Now though, they have to tell you when your contract is ending, plus what other deals you could move onto for a cheaper price.

For more information, read our full guide on end of contract notifications.
Can I get satellite broadband?

You probably can get satellite broadband, but it'll likely be expensive.

Starlink, which is run by SpaceX, is now available anywhere in the UK. But its prices are very high right now as it's a new service that costs a lot of money to run.

There are other satellite broadband companies in development like the UK's OneWeb, but they currently only serve businesses, not regular homes.
About these results
*Average speeds are based on the download speed available to at least 50% of customers with this product during peak time (8 to 10pm). Your actual speeds depend on factors like your connection type, area, time of day and distance from the telephone exchange.
Deals are subject to local availability and may not be available to existing customers. You can confirm availability and estimated speeds for your property on the provider's website - this may be different to what we show.
Some providers may increase monthly costs each year during your contract, in line with the retail or consumer price index. Check their terms before signing up.
‡£179 is our calculated savings figure from September 2023, which details the potential amount a customer could save per year by choosing a broadband deal on Uswitch. Learn how we calculate our savings figures.
We've highlighted some recent Uswitch Award winners on our table.
How our site works
Uswitch services are provided at no cost to you, but we may receive a commission from the companies we refer you to. This helps to keep our site free for you to use. Sometimes we have commercial agreements with providers to highlight deals that we think are worth your consideration. These deals are labelled 'sponsored'.
Studies & statistics methodology
¹ Opinium surveyed a sample of 2,000 UK adults from February 2023 to March 2023. Results were weighted to reflect a nationally representative criteria. Respondents were asked 'Are you considering switching your broadband provider in the next 12 months?' 42% indicated they were planning to switch. 42% of 27.3 million broadband customers in the UK (Uswitch source:) = 11,466,000 customers planning to switch.
11,466,000 customers planning to switch x £162 per average saving according to saving calculations in March 2023 = £1.85 billion.
² Ofcom UK Home Broadband performance report - October 2022