The 2020 Covid-19 pandemic has meant that while many of us have been using our cars less, some of us are more reliant on them than ever.
The RAC's 2020 Report on Motoring found that 49% of Brits have been using their cars more than they did before the first lockdown of 2020. Mainly because of fears over catching the coronavirus on public transport.
But running a car and keeping it roadworthy during the pandemic is proving a challenge for many motorists, particularly for workers who have been furloughed.
Whether you are facing financial difficulty or needing to know where you stand with your insurance, here's out 10-point checklist.
Help for motorists during the pandemic

Members of Association of British Insurers (ABI) and the regulator, the Financial Conduct Authority have pledged to support drivers until the end of the year. 

If you are in financial difficulty, or feel you will be, speak to your insurance company as soon as you can.
One: Am I insured to drive during lockdown?
Your cover will not be affected if you drive during lockdown, but you must follow Government advice and avoid non-essential travel.
UK law requires all drivers to have third-party insurance. You will need to have your car insured unless you have decided to SORN it. 
Find out if your car is insured?
You may need to contact your insurer if the following conditions apply.
You work from home 
If you had been working in an office and have switched to working from home, or are still driving to commute, you won't need to contact your insurance provider to update them of your situation. 
You need to drive to work rather than use public transport
This is tricky one. To be safe, tell your insurer that you either need commuting cover (if you drive one place of work) or business use, if you drive to several different places.
The Association of British Insurers says that standard Social, domestic and pleasure car insurance will cover those who temporarily need to drive to work and would normally use public transport. The ABI claims there is no need to inform your insurance company of the change of use or to pay additional premiums.
However, the Motor Insurance Bureau, which operates the Motor Insurance Database and it the place the police call to check insurance details, disagrees. It says you must tell your insure if you change the use of your car and you must be covered for each possible use. Get this wrong and the fine is £300 and you get six penalty points on your licence.
You use your car to carry out volunteer work 
If you volunteered, or are volunteering to help others during the pandemic, the Association of British Insurers' (ABI) has issued guidance which means if your insurance company is an ABI member your car insurance will still cover you.
This also applies to all categories of NHS Volunteer Responders, including transporting patients, equipment, or other essential supplies

The guidance is for those using their own vehicle for delivering medical supplies or groceries

Check, the ABI website to see if your car insurer company is an ABI member
You've stopped using your car altogether 
If the pandemic means you're not going to drive your car at all, you may want to consider taking it off the road for good. 
A Statutory Off Road Notification (SORN) for your car means you won't have to pay tax or car insurance. But you mustn't drive or even park your car on a public road while it is in place.
You need to drive someone else's car
If you're not listed as a named driver on someone else's policy, you can only drive their vehicle with their permission. 
To do this you will also need a comprehensive insurance policy that allows you to drive other cars – look for a 'driving other cars' (DOC) section on your car insurance policy documents.
But this will only give you the minimum legal standard of insurance (third party cover).
It may be worth taking temporary insurance as this will be fully comprehensive
You need to drive abroad
The Foreign & Commonwealth Office (FCO) is advising against travel abroad except for necessary journeys and many countries have closed their borders to travel.
Some countries have specific policies regarding driving as a whole, including limiting traffic on roads to only essential journeys depending on their own lockdown rules which may apply locally or nationally.
Find out about driving abroad and before you travel check the Gov.uk website
Getting black box insurance during lockdown 

When you take out black box insurance your telematics device will need to be fitted by your insurance company.

Some insurance providers are distributing install-it-yourself black boxes to new customers, while others are able to install devices while observing social distancing requirements.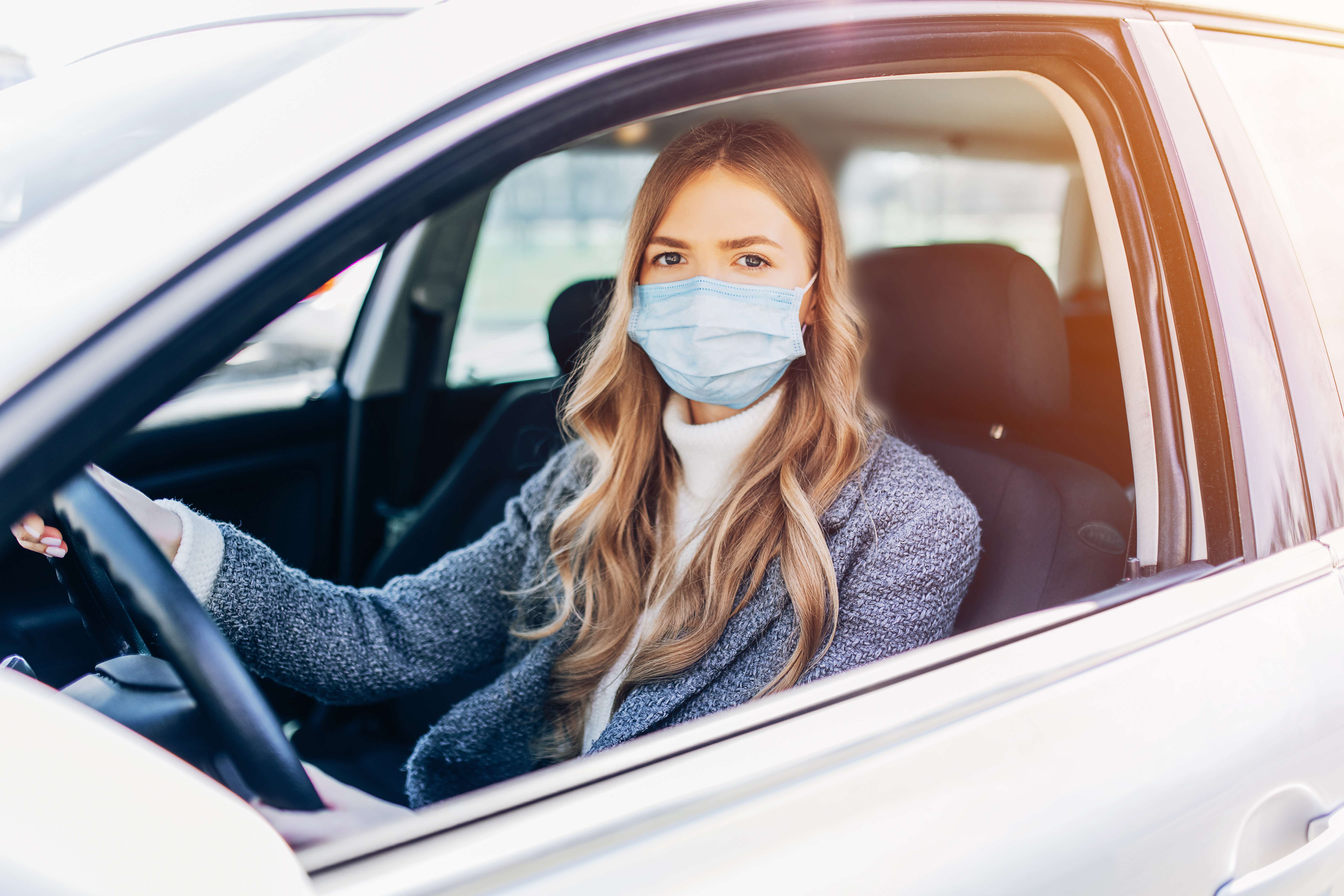 Two: Can someone drive my car if I am self-isolating?
If the person has cover for 'driving other cars" (DOC) on their car insurance, they can use your car with your permission.
But there are provisos:
and
The alternative is to take out a short-term insurance policy to cover them fully comprehensive for as long as they need to drive your car.
Getting comprehensive cover for someone else to drive your car 
If you have comprehensive insurance and want to make sure your driver is also covered by fully comprehensive insurance then you will need to speak to your insurer and add them as a named driver 
You can also consider temporary insurance for someone else to drive your car or for you to drive theirs. You can get temporary insurance for as little as one hour.
What you need to know about driving other cars and the different types of car insurance explained.
Three: I now have to use my car to get to work, am I insured?
If you have to drive to work because of the pandemic, then you ought to tall your insurer. If you drive to one place of work, you need commuter cover. If you drive to more than one place of work, you need business use.
The Association of British Insurers says insurers have agreed to add this cover automatically and for free during the coronavirus crisis. The ABI says you do not need to tell your insurer. 
If you work in a critical sector listed by the government and you need to use your own car to drive to different locations for work purposes because of the impact of Covid-19, your cover will also not be affected. 
But the Motor Insurers Bureau, which operates the Motor Insurance Database and is checked by the police, says you must tell your insurer and make sure you have the correct cover in place. 
If the police call the MID to check if you have insurance for driving to work and your insurer has not recorded that on the MID, you face a fine, penalty points and having your car seized. T is safest to tell your insurer and make sur ethe correct cover is in place.
Four: Do I still need to pay my vehicle tax during lockdown?
If you continue using your vehicle on a public road during lockdown you still need to pay vehicle tax. This includes if you park your car on the road, even if you do not drive it.
If you are struggling to afford to pay your car tax, spread the cost monthly, using Direct Debit. You can do this via the Gov.uk website
This will cost a little more than the annual fee - 5% - but it could help make your car tax more affordable.
If you're not going to be using your vehicle at this time, you could save money by making a Statutory Off Road Notification (SORN). You must keep the car on private property, not the road. When you have a SORN you can also cancel your insurance, making further savings – but remember, if your car is stolen when not insured, you'll get no insurance pay out.
Five: If I'm self-isolating do, I still have to pay car insurance? 
Yes you will, if you want to keep your car but won't drive it for a while, it is worth speaking to your insurer in case they can reduce the premium because of your lower mileage. 
It is a legal requirement to have valid car insurance unless you register your vehicle off the road and apply for a SORN.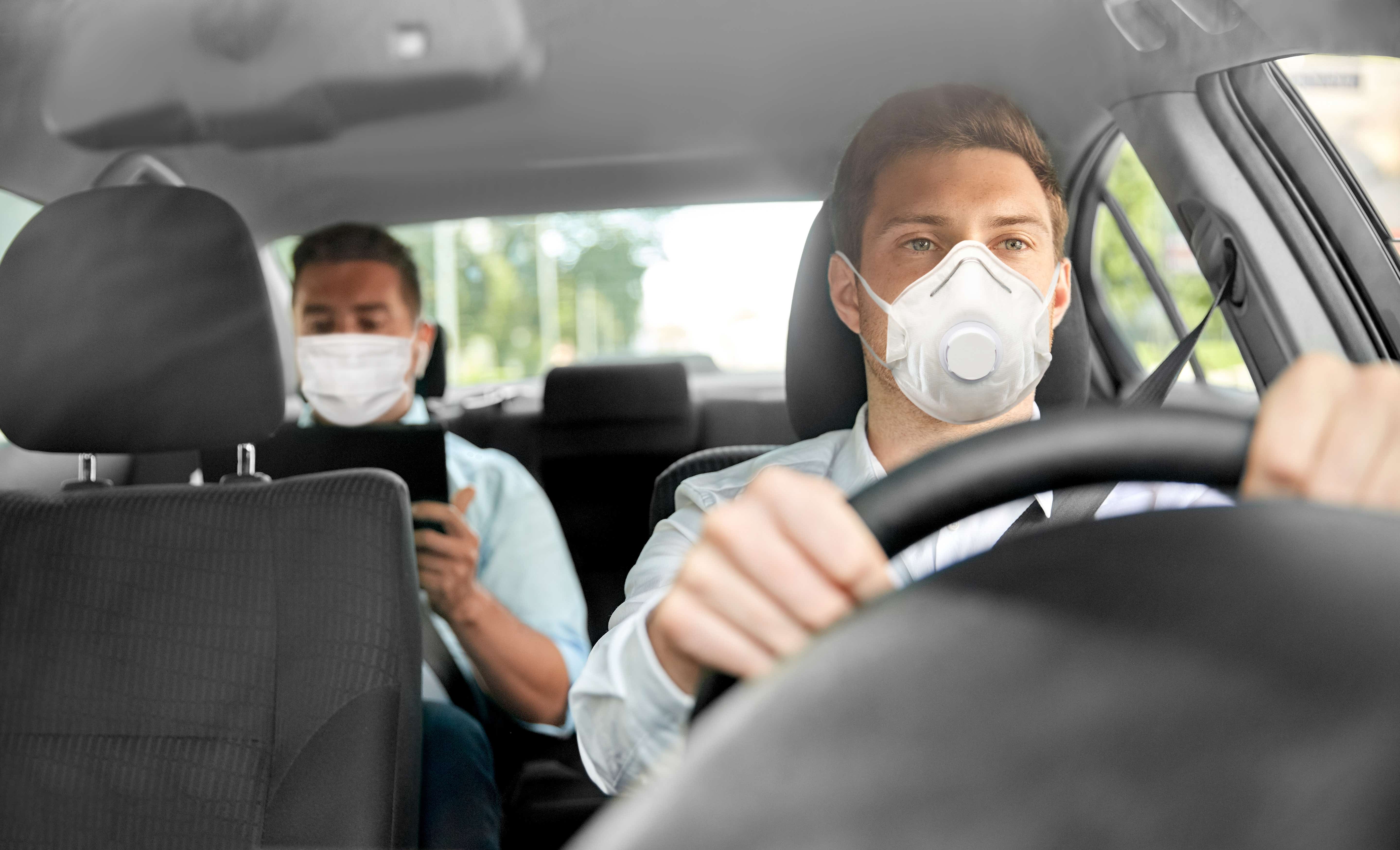 Six: Are insurance companies offering money back?
A few insurance providers have offered their customers money back and if this is the case you are likely to hear from them directly. 
If you haven't heard from them check your provider's website or contact them directly to see if you could receive a discount or money back.
Seven: What happens if I have a car accident during lockdown?
If you need to submit an insurance claim, you can still do it in the normal way.
But:
Problems with transport and manufacturing will mostly likely mean your car will take longer to repair

Insurance providers may be running a slower service, especially if staff are working from home
The best ways to submit a claim are to contact your insurance provider via email, using a claims portal on their website, or phone.
If you have problems when making a claim, you can refer your case to the Financial Ombudsman Service.
What happens if you have an accident with an uninsured driver
Eight:  Can I get an MOT during lockdown?
MOT garages have been classified as essential businesses; The Department for Transport is allowing vehicle testing while the Scottish and Welsh Governments do not have any restrictions on garages.
Northern Ireland has different restrictions you can read more on motoring in Northern Ireland on NIDirect. 
What if my MOT period was extended?
If your MOT expired between 30 March and 31 July 2020 and you were given a six-month extension on your MOT you will need to get the MOT done before your extension expires.
What if I cannot take my car for its MOT?
Some MOT centres will collect your car for you. 
If you need someone to take your car to the MOT test centre, you can contact your insurance company and arrange for them to be insured to take your car to the centre.
Car insurers will prioritise safety – if your car is not fit to drive it will not be insured. If you are struggling to get your car to its MOT, speak to your insurer.
Nine: What if I can't afford my insurance or car finance payments?
The first thing you should do is contact your insurance provider immediately as they may be able to help you.
Driving a vehicle without at least valid third-party insurance is against the law:
You could end up with fixed penalty of £300 and six points on your licence

You could receive an unlimited fine and be disqualified from driving

The police could seize, and in some cases, destroy the vehicle that's being driven uninsured
If you need financial support, visit GOV.UK where you can find out what you may be entitled to.
If you are having problems paying for your car finance
The Financial Conduct Authority (FCA) is looking at extending support for borrowers who are having payment difficulties, including motor finance, because of the coronavirus. 
The FCA regularly updates its guidance on its coronavirus support pages.
If you are having difficult you need to speak to your lender as soon as possible, as you can request a payment holiday. You have up until 31 January 2021 to request this.
Note you'll be charged interest for the holiday months, so you might see your payments increase when you start repaying at the end of the holiday. 
If you are having problems paying for your car lease
If you have a personal contract purchase (PCP) or personal contract hire (PCH) and are having temporary difficulties paying and you need your car, then the FCA says your finance provider shouldn't repossess it or end the agreement.
If you don't need your car may be able to return your car and cancel the contract. The Money Advice Service website has advice on how to do this.
If you need immediate help with debt, contact the Money Advice Service for free debt advice.
What if my warranty expires during lockdown?
If your warranty is coming to an end you should contact your warranty provider as some vehicle manufacturers are extending customers' warranties. 
Ten: What if my car breaks down?
If you have breakdown cover whether included in your car insurance or as separate cover then you will still be able to use if you breakdown during the pandemic.
Both the AA and RAC are still aiming to attend every breakdown they are called out to. However, they have asked customers to maintain a distance of two metres from their mechanics at all times while they're on the scene.
How to stay safe motoring during the pandemic
Try and pay for petrol using contactless – for up to £45 since 1 April 2020

If you have Covid-19 symptoms do not travel

If you are having financial difficulty speak to your insurer and/or your car finance/leasing companies

The ABI and the FCA are updating the guidance on their websites as the pandemic continue – so check these as well

The Money Advice Service has guides for those experiencing debt or financial hardship
Read more ...