Fans of the Samsung Galaxy range may be put off by the increasingly high prices of phones like the S20 and the Note20. So, to bridge the gap between budget and flagship smartphone, Samsung has introduced a model that features the best of both worlds.
Samsung fans have been calling out for a phone with a similar camera, screen and specs as the S20 but at a more affordable price point. And the brand-new Samsung S20 FE (Fan Edition) might just be the perfect compromise.
S20 FE price and availability
The S20FE is now available both in stores and online and has some of the most loved features from the S20 - the camera, the display and the connectivity - but at a lower price than the S10. And in a range of six vibrant colours with a premium texture haze effect.
Customers who purchase a Samsung S20FE before the 27th October will have their choice of receiving a free three-month Xbox Game Pass Ultimate subscription or the latest Samsung Galaxy Fit2 fitness tracker. Both options also come with a three-month YouTube Premium subscription.
The S20FE will be available for £699 for the 5G handset, and £599 for the 4G version.
Samsung Galaxy S20 FE camera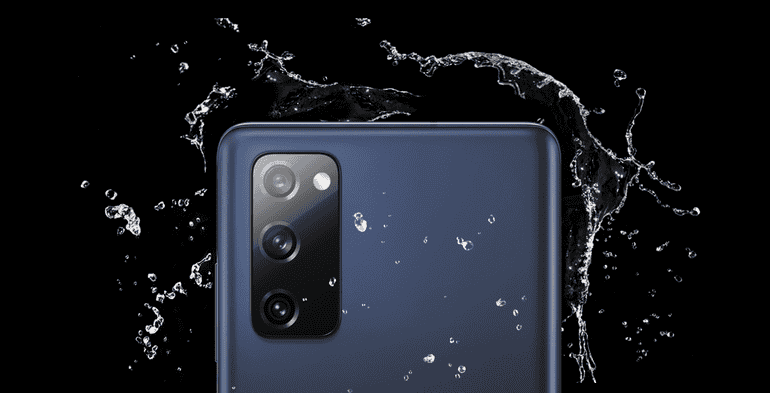 The S20FE makes top-level photography available to those on a stricter budget, including much of the same cutting-edge technology featured in the S20 series.
With three back-facing cameras and one front-facing camera, the S20FE includes:
12MP ultra wide lens camera with F2.2 aperture, perfect for landscape photography
12 MP wide lens camera
8MP telephoto lens camera, capable of delivery 3x optical zoom with no loss of quality
32MP front-facing camera with innovate technology for high-quality selfies in even low light
There are a few key features that make the S20FE almost comparable to the S20.
Space zoom
The S20FE includes a telephoto lens that gives you 3x optical zoom, so you can get some serious close-up shots without any loss of quality. If you want to get an even closer look, the S20FE comes with 30x space zoom. This is a combination of optical and digital zoom that really lets you get up close and personal. However, you will lose some quality the more you have to zoom in.
Night Mode
Thanks to a sensor that's 1.7 times larger than the S10 camera sensor, the S20FE also has increased pixel size meaning the camera can soak up more light than its predecessor when shooting in low light conditions. Night Mode also allows for AI multi-frame integration where 14-30 images are combined into one to produce a natural and sharp image in low lighting.
Single Take
Single take is both fun and incredibly useful when taking pictures of fast-moving subjects like children and pets. A video recording of between 5-15 seconds then gives you 14 different photos and videos to choose from, including photos from different angles, different filters and different formats, all from a single take (hence the name).
All-day battery and expandable memory
The S20FE features an impressive 4,500mAh battery, which is the same size as Samsung's premium handset, the Note 20 Ultra. Combined with intelligent battery efficiency and wired 25W fast-charging that charges your battery to 50% in 30 minutes, you'll never have to worry about running out of juice during the day.
In addition to the 128GB of internal storage the S20FE has a memory card slot that allows you to add up to 1TB of memory, leaving you free to take as many photos and videos as you want without fear of running out of space.
Want to see more, check out the latest Samsung Galaxy S20FE deals.
Was this article helpful?