This year has seen the majority of UK office workers relocate their desk setups into their front rooms, kitchens, bedrooms, spare rooms, or anywhere else they can to create a decent workspace in their homes.
It's safe to say the nation has adjusted brilliantly to this new way of working. From meetings over Zoom to digital tea breaks and catch ups with colleagues, we all deserve a pat on the back for dealing with this enforced aspect of the pandemic.
But working to your best ability requires a positive and comfortable environment. Whether that includes getting the perfect chair, a new laptop or adding a tablet to your setup, there are a number of products that can help create the perfect WFH atmosphere.
Working from home is something that will probably stick around in some form even when offices reopen, so it's definitely still important to keep your setup optimised.
And as you may have noticed… it's Black Friday! So there's no better time to snap up products for the home, gadgets and more. But sifting through deals can be a lot of work, so we've taken the load off your plate by finding a range of excellent deals on items that will help you out when you're working from home.
All deals correct at time of writing.
Black Friday Monitor deals
Monitors are one of the most important parts of your WFH setup. After all, a lot of us even need multiple monitors to work efficiently. Whether you want a big screen for creative projects or smaller displays to suit a smaller desk, we've found some great options from trusted brands like Dell, HP, Samsung and more.
Check out these excellent Black Friday monitor deals.
Dell D2421H 24-inch Full HD Monitor, was £119,99, now £89.99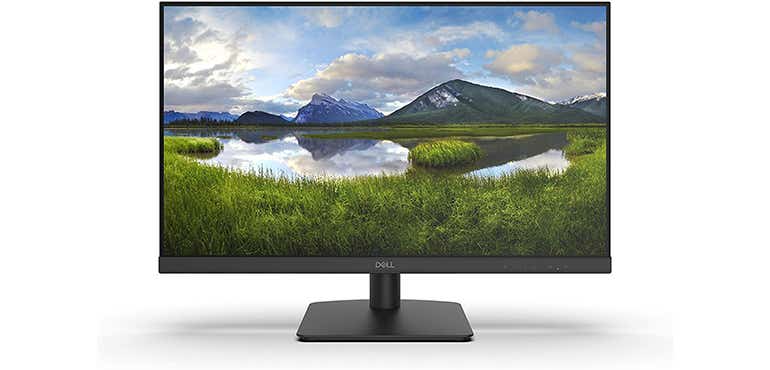 This Dell monitor has ComfortView and flicker-free settings to reduce eye strain, which is ideal if you're sitting in front of it for long stretches of time. Like a nine-hour working day. It's one of the smaller models on sale here, making it ideal if you're short on desk space.
HP 32s Display Full HD 31.5 inch Monitor, was £179.99, now £149.99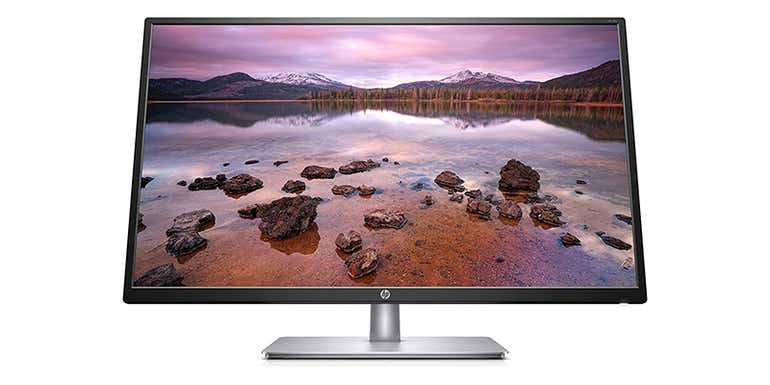 If you work with visual media or need a larger display for your job, then a monitor over 30 inches would be best. This Full HD monitor from HP lets you work with 70% more screen than a 24-inch display.
And it can be adjusted to suit your positioning with a 178-degree viewing angle. That way you'll avoid craning your neck, potentially causing you health problems down the line.
Samsung T55 27-inch Curved Monitor, was £229.99, now £179.99)
This big 27-inch monitor is curved at the sides, so it wraps around you, fully immersing you in your work. Or Fortnite. Its minimal, slim design fits into any home-working set up and looks great on that new desk you just flat-packed into existence.
Lenovo C32q-20 Quad HD Monitor, 31.5", save £30 this Black Friday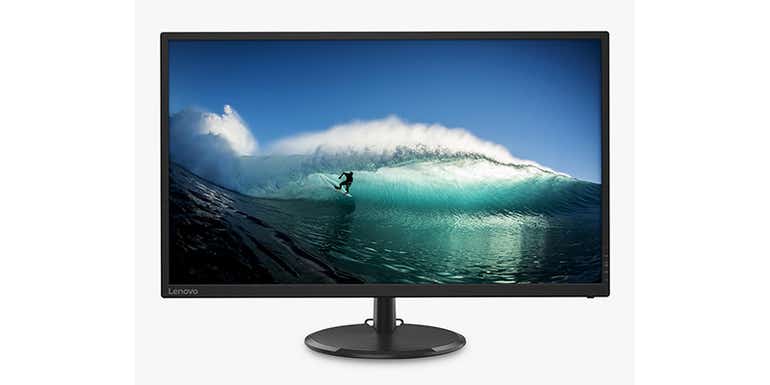 If you're looking for an even sharper display, you want a Quad HD monitor – with four times as many pixels as high definition, it renders images much sharper and colours more lifelike. So it's ideal for designers, illustrators, and others working with visuals, but also a great option for just watching movies and TV in your downtime.
This Lenovo monitor boasts great picture quality and an ultra-smooth refresh rate for professionals looking to work with the same quality of equipment as their office. Or entertainment junkies in search of a fix.
Samsung LS34J550 Quad HD 34" LED Monitor, was £349, now £259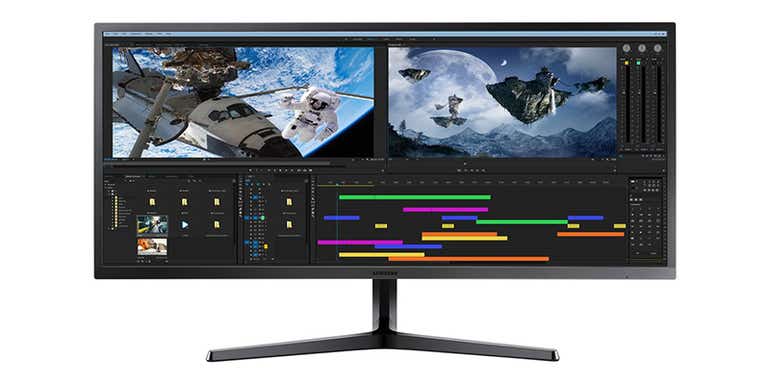 Another Quad HD screen, but this one is extra wide, meaning it can do the job of two separate monitors in one. Want to work on two things at once? This is for you, thanks to its picture-by-picture feature, which lets you put two different windows next to each other.
Similarly if you want your work in one section of the screen, and your emails in another. And it's a very immersive display for watching movies and gaming – there's a reason films are made in widescreen, after all.
---
Black Friday Tablet deals
A tablet computer can really help you stay productive when you're working on the move… from the living room, to the kitchen, and to the cafe. They're great for entertainment too.
Here's a selection of brilliant Black Friday tablet deals.
Samsung Galaxy Tab A, was £199, now £159
Watch TedTalks, stream podcasts and browse through documents on this 10.1-inch Full HD tablet. With up to 13 hours video playback, it's got enough juice to keep going the whole day through. And that big screen is also ideal for gaming, when it's time for a little downtime.
Samsung Galaxy Tab S6 Lite, was £349, now £299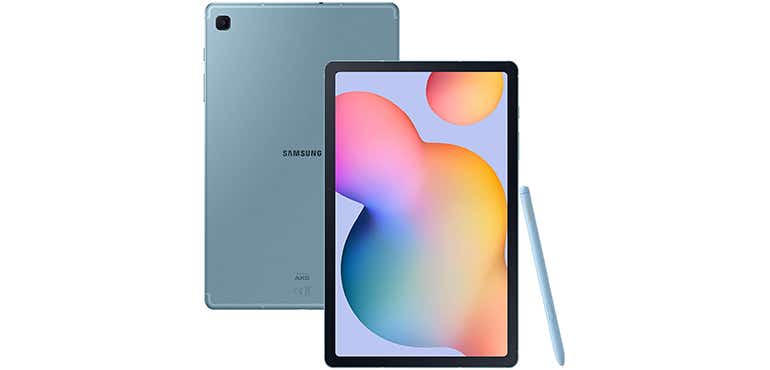 Samsung's tablets are well known as some of the best around. The Tab S6 Lite is perfect for productivity, as it comes with an S Pen stylus, so you can jot notes and sketch ideas right onto the big 10.4-inch display. Need to sketch out your plans? No problem. Maybe you prefer to handwrite notes in meetings, or just doodle to while away the hours. And its Android operating system is one of the best for work or play.
Samsung Galaxy Tab S7, was £619, now £549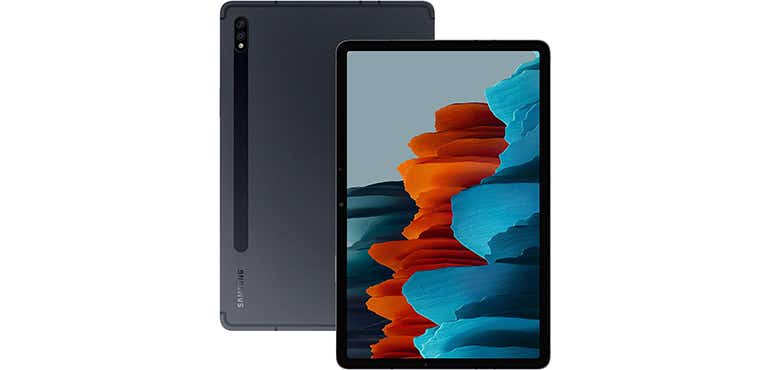 With an immersive 11-inch display, this is one of the bigger tablets around, but also one of the more powerful. That extra grunt grants it PC-like performance, to go with its S Pen stylus for realising your ideas in a more dexterous way – the perfect marriage of analogue and digital.
---
Black Friday Laptop deals
Laptops are a necessity when you're working from home. With the ease of portability and the fact that you won't have to clutter your home with a bulky desktop, if you're able to work from a laptop it's really a no-brainer.
Whether you need a powerful laptop that can run heavy programs or just something to go online and write docs on, we've found some excellent Black Friday laptop deals from big brands like Huawei, Microsoft, Samsung and more.
DELL Inspiron 15 3000 15.6" Laptop, was £599, now £499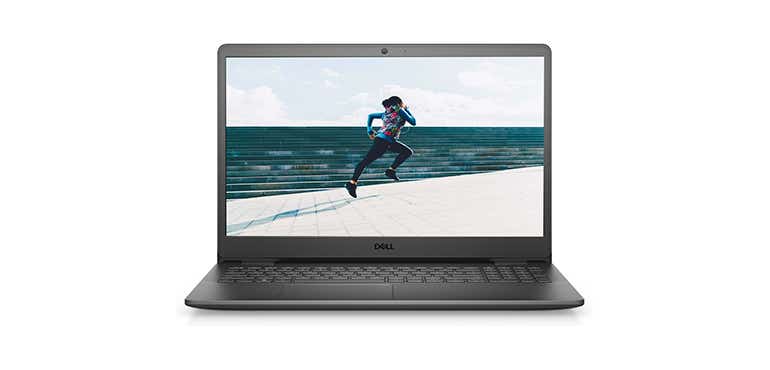 Dell laptops are real workhorses – they may not be at the cutting edge design-wise, but they put in the hours, day in, day out. And when you're doing the same, you need a laptop that's going to keep pace.
The Dell Inspiron 15 3000 is a 15.6-inch model, which is on the larger side, but perfect if you only ever use it for working from home. That extra screen real estate will pay dividends when you're staring at it nine hours a day.
HP 14s-dq1505sa 14" Laptop, was £699, now £599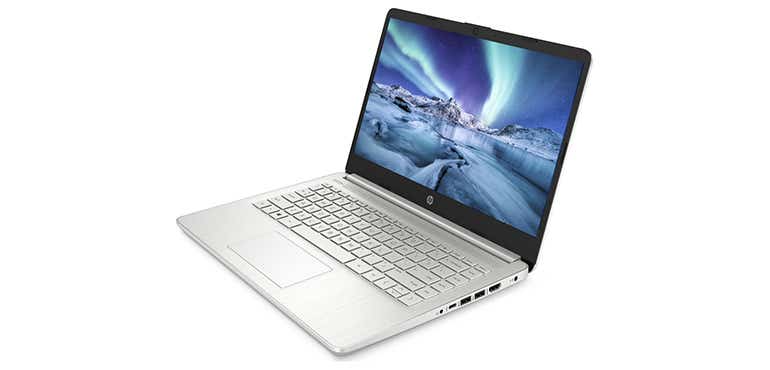 This 14-inch HP model packs Windows 10, which should keep most bosses happy, and a nippy Intel Core-i7 processor, which should keep you happy. The 10-hour battery life will last you from sun up to sun down, and there's plenty of power, with 8GB of RAM at your disposal. Essential.
LENOVO IdeaPad 3 15.6" Laptop, was £379, now £279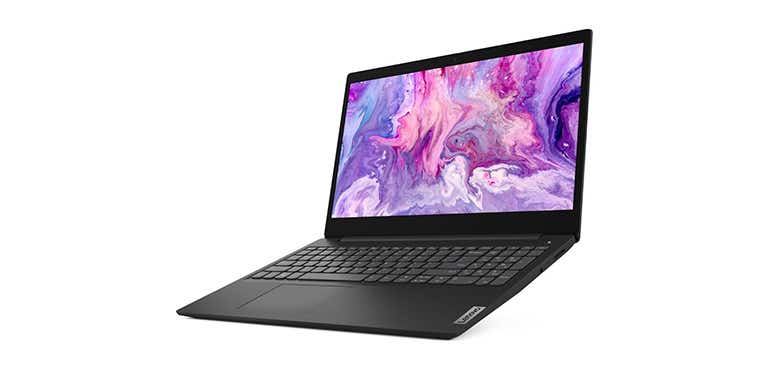 Another larger model, this Lenovo has a Full HD screen, making images pop from the display. The AMD processor keeps things moving without any slowdown, and you also get a one year subscription to Microsoft's Office 365 suite of programmes. Which should help you take care of business.
---
Black Friday Keyboard and Mouse deals
Snap up a wireless keyboard and mouse combo and de-clutter your WFH space.
Arteck 2.4G Wireless Keyboard and Mouse Combo, was £25.99, now £20.70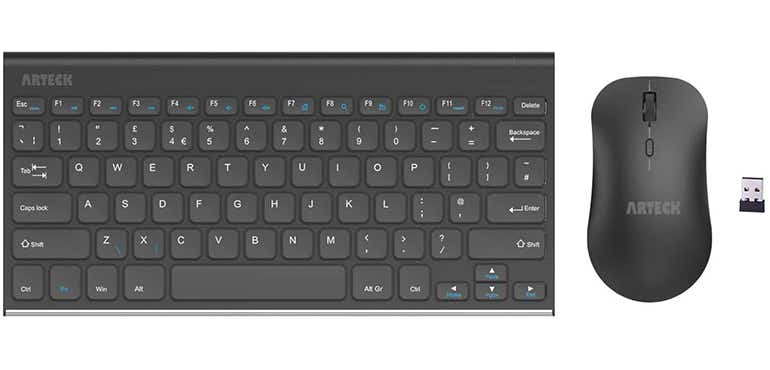 A wireless mouse and keyboard might seem unnecessary when laptops have built-in keyboards and trackpads, but it's all about the long game. With separate controls, you won't be hunched over the laptop, improving your posture and saving you all sorts of health issues in later life. Not to mention aches and pains after a long shift at the keyboard coal face.
This wireless keyboard and mouse is so easy to set up, just pop the USB receiver into your comp and it'll instantly be ready to go.
Seenda Ultra Thin Rechargeable Keyboard and Mouse Set, was £31.98, now £25.58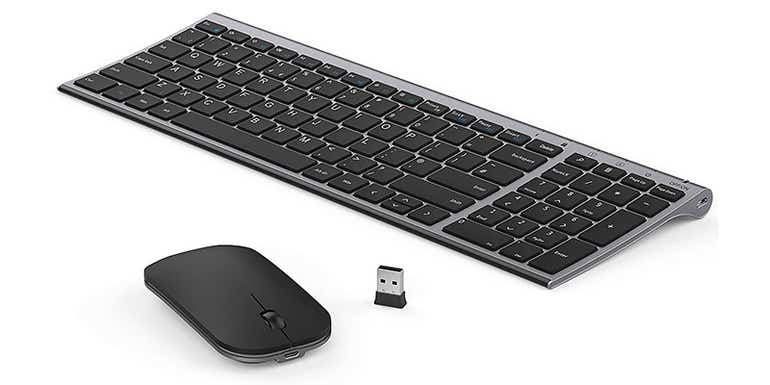 This ultra-thin, rechargeable wireless keyboard and mouse set is great if you have a small desk space or use a standing desk. It also comes with a USB charging cable that you can just plug into your computer when either item needs more juice, and both the keyboard and mouse can last up to two months on a full charge.
As we find more deals we'll continue to add them here, so check back here for more Black Friday bargains.
Was this article helpful?