The iPhone 12 Pro was part of a redesigned batch of iPhones with a boxier frame that you can once again stand up straight - just like the older Apple handsets such as the original iPhone SE.
It also came with 5G, along with powerful cameras and the latest super fast processor available to Apple users at the time of its launch in October 2020.
Where can I compare iPhone 12 Pro deals?
The iPhone 12 Pro is a couple of years old at this point, so you won't be hard-pressed to find a reasonably well-priced deal for it. This said, there are still a few different things you should consider before choosing a tariff, for example:
How long your contract will be (this will also affect monthly price)
The monthly mobile data allowance you'll be given
How much you're willing to pay upfront versus on a monthly basis
Any add-ons or incentives offered by different networks
These factors should help you decide which iPhone 12 Pro contract is right for you. But make sure to consider anything else you might find important before making your decision.
iPhone 12 Pro: specs
The 12 Pro was Apple's second-ever 'Pro' phone, after it rolled out the new name for its top-end handsets in 2019 on the iPhone 11 range. Here are the great features offered by the iPhone 12 Pro:
6.1-inch SuperRetina XDR OLED display
Triple camera on the back, with 12MP wide, telephoto and ultrawide lenses
12MP selfie camera on the front
Apple A14 Bionic chip wth 6GB RAM
128GB / 256GB / 512GB internal storage options
5G-ready
2815mAh battery with 15W MagSafe wireless charging
IP68 water and dust resistance
Colours: Silver, Gold, Graphite, Pacific Blue
The iPhone 12 Pro is more powerful than the standard 12, with 6GB RAM compared to 4GB, and a triple-camera system compared to the 12's double-lens setup. There is also a bigger storage option on the Pro, so if you take a lot of great-looking photos you might find more use in that one.
However, the iPhone 12 is slightly cheaper than its Pro sibling, so if you don't mind losing out on some of the above then the regular 12 might be better for you.
What does the iPhone 12 Pro look like?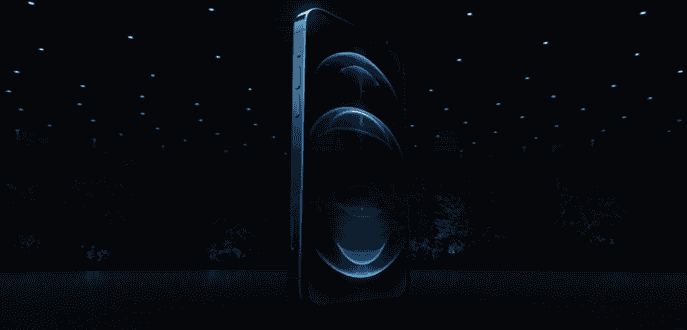 The iPhone 12 Pro has a 6.1 inch screen, a noticeable increase from the iPhone 11 Pro which measured 5.8 inches, featuring Apple's industry-leading Super Retina XDR display technology.
The iPhone 12 Pro has a surgical grade stainless steel design and precision built back glass.
The screen is composed of Apple's ceramic shield, which goes beyond glass for dramatically improved toughness and crystal clear display. Apparently it offers four time better drop performance than previous iPhone models. Meaning you can feel confident your screen won't crack if you accidentally drop it once or twice.
What processor does the iPhone 12 Pro have?
The iPhone 12 Pro will feature Apple's new A14 Bionic chip which has 11.8 billion transistors for improved performance and efficiency in your iPhone. The 6-core CPU and the 4-core GPU make video, gaming and graphics faster and smoother than ever.
The A14 chip also includes an Image Signal Processor which is what allows for those incredible iPhone photos and videos, using machine learning to make sure you always get a great shot.
How good is the iPhone 12 Pro camera?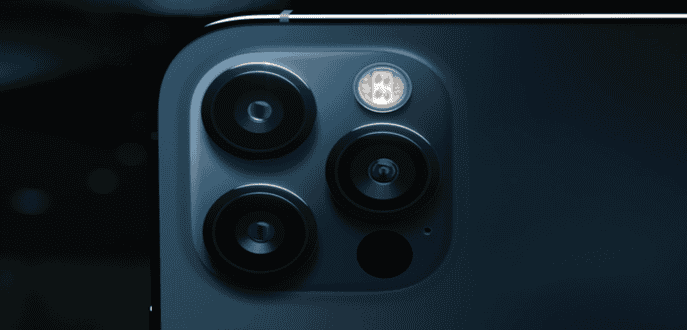 The iPhone 12 Pro boasts three rear-facing cameras and one front-facing camera, all of which have been improved upon from the previous iPhone 11 models. These include:
Ultra wide 12 MP camera with 120 degree field of view which is ideal for capturing landscapes and groups shots.
Wide 12MP lense with a new f/1.6 aperture and 7-element lense that lets in 27% more light. Making low light shooting a snap.
Telephoto 12MP 52mm lense that's great for portraits.
Read our in-depth [iPhone 12 Pro Max camera review]
iPhone 12 Pro: price and availability
The iPhone 12 Pro was initially released at a price point of £999, but it has since become a lot cheaper as Apple has released newer and better handsets.
And even though Apple stopped selling it more than a year ago, the iPhone 12 Pro is still available through a range of resellers and comparison sites. So you can still customise your contract to suit your needs best.
Types of contract for the iPhone 12 Pro
Lots of networks still offer contracts for the 12 Pro, and they can take any different forms. Here are some of the types of contract you can get.
Can I get the iPhone 12 Pro with unlimited data?
There are unlimited data options out there for the iPhone 12 Pro, but they're a little less common than mobile contracts with a set cap on the amount of data you can use per month.
Unlimited data options can be expensive, and the vast majority of people never really use more than 10-20GB of mobile data in a month anyway - so you should only choose a contract with unlimited data if you're sure you need it.
Can I get the iPhone 12 Pro if I have poor credit?
Now the iPhone 12 Pro is a couple of years old, it's a lot easier to pass a credit check for it compared to when it was the newest and most expensive iPhone available.
However, many networks will still run a credit check before approving a new iPhone 12 Pro contract, so if you're concerned that you might not pass one, you can opt for a network that decidedly doesn't run a check on new customers. SMARTY, Lebara and giffgaff might be sensible options if so.
Can I pay no upfront cost for an iPhone 12 Pro contract?
Once again, no upfront cost contracts are a little more rare than ones with an initial payment, but you should be able to find the option if you need to.
Just keep in mind that if you choose not to pay an upfront fee, the monthly price for your contract will likely be considerably higher than normal.
iPhone 12 Pro expert review
One of our Uswitch mobiles experts, Carly Page, reviewed the iPhone 12 Pro when it initially launched in October 2020.
Her main positive takeaways from the handset was that it had an excellent new design, a best in class smartphone camera and finally supported 5G connectivity. But she was less impressed by its Face ID (as opposed to a fingerprint scanner) and the lack of a 120Hz screen refresh rate option.
Read Carly's review of the iPhone 12 Pro.
What can I buy instead of an iPhone 12 Pro?
If the iPhone 12 Pro is a bit beyond your budget, here's a list of cheaper iPhones you can currently get on affordable deals:
Author: Ray Ali Last updated: 14 August 2023