Our best Three Mobile SIMs
At Uswitch, we have a wide range of excellent SIM only deals on Three Mobile. You can sign up for as little as £5 a month and enjoy plenty of data, as well as unlimited calls and texts. 
Three Mobile offers a huge variety of keenly-priced SIM only deals, ranging from 3GB a month, all the way up to unlimited data. With any of these deals, you'll be able to enjoy 5G speeds at no extra cost, provided your handset is 5G-compatible. So, if you're ready to start shopping for a new Three Mobile SIM deal, scroll up to the top of this page and start comparing our best deals.
Why choose a Three Mobile SIM
5G speeds at no extra cost

Uswitch award winner for Best Network for Data 2022

SIM only deals from £5 a month
You have to pay extra to use your SIM in the EU 

Most SIM only contracts last for 12 months
Is Three Mobile a good network?
Yes, Three Mobile is an excellent network. It's one of the four big networks in the UK and it has its own network that offers 99% 3G and 4G coverage.  Even better, Three's award-winning 5G network has now been rolled out across 400 towns and cities across the UK and is continuing to grow all the time.
As a Three Mobile customer, you'll get access to lots of great perks, including the Three+ loyalty app, which is full of excellent offers. You can enjoy 20% off Uber Eats and £3 Cineworld tickets, as well as exclusive pre-sale tickets for gigs and events.
Three Mobile also has a helpful customer support team. They're available Monday-Friday, 8am-10pm and 9am-6pm at weekends.
Three customers on Pay Monthly plans can get in touch by calling 333, free from their mobile phone. Alternatively, you can call 0333 338 1001 from any other phone and will be charged at their standard rate.
What network does Three Mobile use?
Three Mobile is one of the four major mobile phone network providers in the UK, so it uses its own network. As such, it's able to deliver 3G and 4G coverage across 98.9% of the UK population. And its growing 5G network is now available in over 400 towns and cities.
What to look for in a Three Mobile SIM contract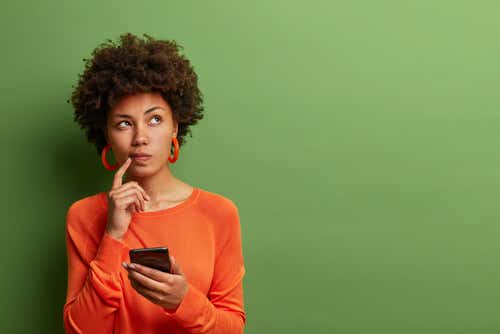 As with any SIM only contract, the first thing to do is check that the network delivers good coverage in your area. You can do this by putting your postcode into Three's network coverage checker.
Once you've checked that you'll get decent coverage where you live and work, the next thing to work out is how much data you'll need and how much you're willing to pay.
Luckily, Three has plenty of keenly-priced offers that range from £5 a month for a healthy 3GB of data all the way up to an unlimited data package for £24 a month. There are also loads of great options in between, so you'll be sure to find one that works for you.
If you're struggling to work out how much data you need, log into your account for your current contract and check your monthly usage. Alternatively, you could use our data calculator tool to help you estimate how much you're likely to need.
What SIM only deals do Three Mobile offer?
Three Mobile has a huge range of SIM only deals, from cheap deals that cost as little as £5 a month for 3GB of data, to unlimited data for £24 a month. There are also loads of options in between, so you can find one that exactly suits your needs.
If you're a heavy user, going for an unlimited data deal means you'll never run out of data again. And Three Mobile is currently offering an unlimited data SIM only deal for a very reasonable £24 a month on a 12-month contract.
This also comes with unlimited calls and texts, as well as 5G speeds at no extra cost.
If you want complete flexibility, a pay as you go contract means that you can cancel at any time. Three Mobile offers some competitively priced pay as you go packages that start at £10 a month for 10GB of data and unlimited calls and texts
All of Three Mobile's SIM only plans come with 5G speeds at no extra cost. You just need to make sure you're in an area where Three's 5G network is available and that your mobile phone is 5G-compatible.
The majority of Three Mobile SIM only deals are on 12-month contracts. So you'll be tied in for a year before you can switch. However, it does also offer a selection of one-month rolling contracts, which allow you to switch at any time.
Want a Three Mobile phone contract instead?
Take a look at our best pay monthly deals from Three Mobile today.
Can I use my Three Mobile SIM abroad?
Yes, you can use your Three Mobile SIM when travelling. However, depending on where you're going, you'll probably have to pay extra for the privilege of doing so. Three is one of the many networks that have reintroduced EU roaming charges after Brexit, so you'll be charged to use your Three SIM anywhere in the EU.
To find out more, check out our guide on Three international roaming charges.
What happens at the end of a Three Mobile SIM only contract?
When you're nearing the end of your Three Mobile contract, Three will contact you to let you know when you'll be able to switch to another deal. While you can continue on the same contract, it's a good idea to shop around to see if there's a better deal out there for you. Three Mobile will probably recommend a selection of deals. But since upgrade options direct from a network are usually on the pricier side, we'd recommend comparing SIM only deals to make sure you're getting good value for money.
Can I keep my mobile phone number if I switch to a Three Mobile SIM only deal?
Yes, if you're with a different provider, you'll be able to transfer your number across to your new SIM only contract with Three Mobile. Once you're ready to switch, all you need to do is text PAC to 65075 and you'll receive a text with your PAC code. 
When you receive your Three SIM through the post, you'll find instructions on how to give your PAC code to your new network. Three will then transfer your number across to your new phone.
If you want any additional information, check out our guide on how to switch mobile phone providers.