Should I get a broadband and TV deal?
A broadband and TV deal could save you money by letting you bundle multiple services, instead of paying for each one individually.

If you regularly use pay-TV services for premium channels like Sky Sports, Sky Atlantic, or BT Sport, you could end up saving a lot of money throughout the year by getting a TV and broadband bundle.

Many bundles now include access to streaming platforms like Amazon Prime Video, Netflix, and Disney Plus. So you could even save money on all the different streaming services you use, too.

Combining your broadband and TV services also makes it easier to manage your bills and monthly subscriptions.

Some of the best internet providers apply special discounts if you add more of their services to your contract when you sign up.
| Package | Broadband speed | Contract length |
| --- | --- | --- |
| Sky Stream, Sky Entertainment, Netflix & Superfast Broadband | 61Mb average* | 18 months |
| Virgin Media Big Bundle, Ultrafast Fibre Broadband + Phone | 264Mb average* | 18 months |
| Sky Stream, Sky Entertainment, Netflix & Ultrafast Plus Broadband | 500Mb average* | 18 months |
| Virgin Media Bigger Bundle, Ultrafast Fibre Broadband + Weekend Calls | 264Mb average* | 18 months |
| Virgin Media Ultimate Volt TV Bundle, Lightning Fast Fibre Broadband, Phone + O2 Sim | 1.13Gb average* | 18 months |
| Virgin Media Bigger + Sports HD Bundle, Ultrafast Fibre Broadband + Phone | 516Mb average* | 18 months |
| TalkTalk Unlimited Fibre 65 and Phone Line + TV | 67Mb average* | 18 months |
| Sky TV, Superfast Broadband & Netflix | 61Mb average* | 18 months |
| BT Fibre 2 & Sport | 67Mb average* | 24 months |
| NOW Broadband: Super Fibre & Sky Cinema Membership | 63Mb average* | 12 months |
More broadband deals
What's included in a broadband and TV package?
There is a lot of variety when it comes to the type of service you want (and the channels you'd like to watch) on your broadband and TV package.
When it comes to broadband, you'll have a wide range of internet speeds to choose from. And when deciding on the right TV package, you'll get an equally wide selection of different channels and services to add to your tariff.
Choosing how much you want on both is down to two things: how much you think you need, and what your budget is. You certainly shouldn't pay more than you need for a bunch of services and channels you'll never use.
Can I get a bundle with broadband, TV and a landline?
Providers that offer broadband and TV bundles are also able to add a home phone subscription if you want to continue using your landline.
These providers — namely BT, Sky, Virgin Media, TalkTalk and more — are known as triple-play because they can supply you with all three services for a single monthly fee.
Some brands have also started to add mobile phone subscriptions to their packages, too. For example, the newly-merged Virgin Media O2 sells a Volt package that offers Virgin Media broadband, TV and home phone with an O2 mobile SIM - plus double mobile data and double broadband speed for using both services.
Can I get internet and TV deals without a phone line?
In a lot of cases, in order to have an active home broadband connection, you will need to have either a landline or fibre-optic cable connected to your property.
Similarly, satellite TV, IPTV and even Freeview and YouView platforms all require an active cable or landline to make full use of their services. Especially since many of them now require an internet connection for catch-up and on-demand options.
TV and internet providers that are not part of the Openreach network, such as Virgin Media, don't require an additional landline connection as they have their own broadband cables connected directly to your property.
There is also the option of using mobile broadband, which provides 4G and in some places even ultrafast 5G speeds. However, this is currently not available to customers who wish to bundle their broadband and TV deal with a single provider.
Read our guide on how to get broadband without a landline to see if you can enjoy digital TV services without having to pay for line rental.
What TV channels are available?
Usually, the more TV channels you want the more you have to pay. Most standard TV packages come with the usual roster of Freeview entertainment channels, as well as some slightly more expensive ones may feature a few of Sky's premium entertainment offerings like Sky Atlantic and Sky Showcase (which give you access to US shows including HBO).
But if you're a big sport or movie fan, you will almost always have to pay more. Top-drawer add-ons like Sky Sports, BT Sport, and Sky Cinema are usually the most expensive services to subscribe to. So you should only purchase those if they fit into your budget and if you definitely think you'll watch them enough.
More broadband deals on Uswitch
How to find the best broadband and TV deals in your area
Finding the right broadband and TV deal is about striking a balance between the number of channels and services you would like and the price you're willing to pay.
TV and Wi-Fi deals that offer hundreds of channels, a range of box sets and lots of add-ons will have plenty of shows and movies to choose from, but they're also likely to come with much higher monthly fees and potentially some high set-up costs.
Whereas, if you go for a cheaper broadband and TV deal, you may have fewer channels and services to choose from. But you won't be paying more than you need to for programmes you never watch.
So the best broadband and TV deal is the one that offers exactly what you need for the most reasonable price.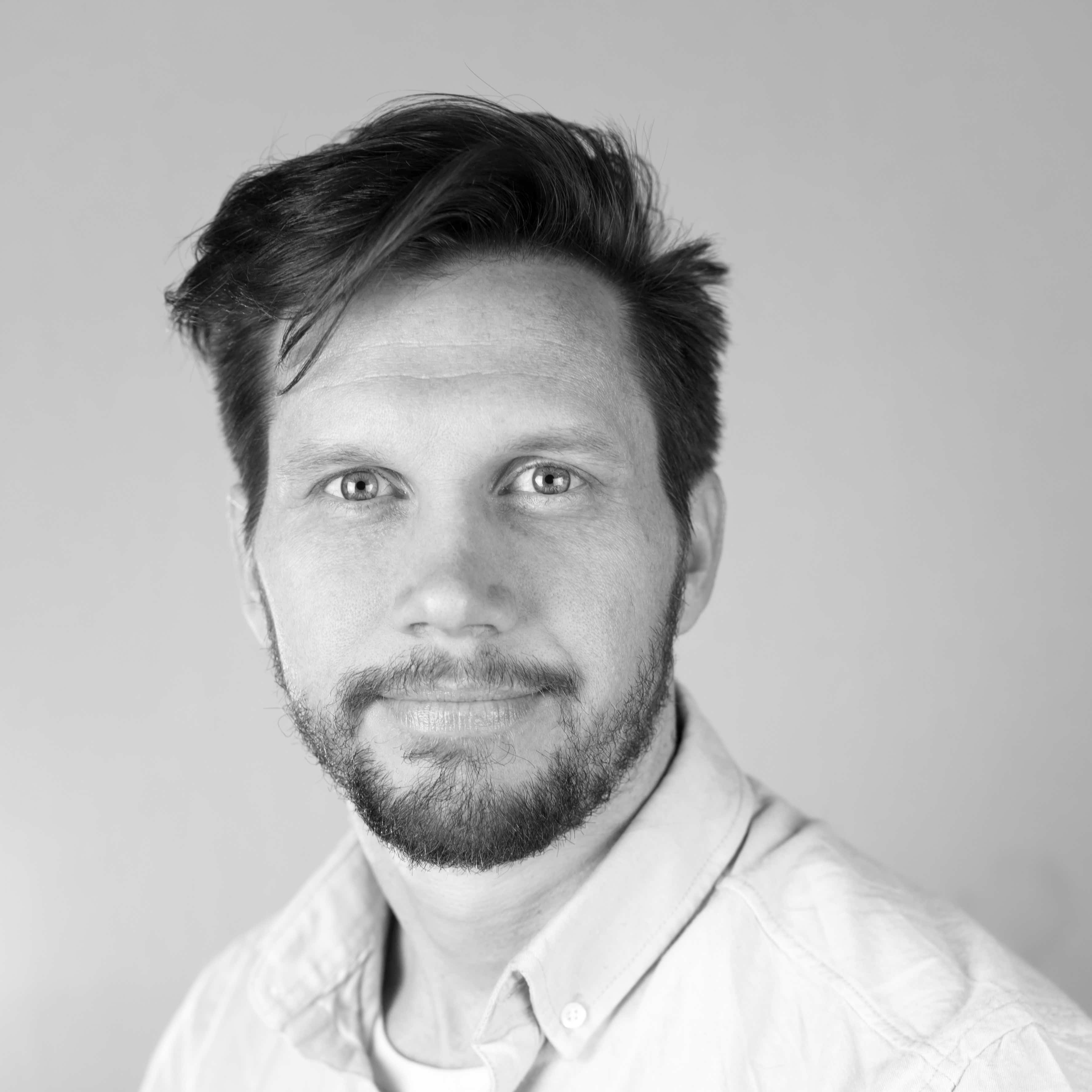 More comprehensive TV packages from providers like Sky will give you all the channels a TV fan could want.

But if you're more of a streamer and don't need access to the latest blockbusters and trending shows, you're probably better off with a more basic broadband and TV package in order to save money."
Nick Baker, Content Editor - Telecoms
What are the different types of digital TV?
Satellite TV
Satellite TV, as the name suggests, transmits TV into your home via telecommunications satellites. The most well-known is Sky TV, home of channels like Sky Atlantic and popular add-on packages like Sky Sports and Sky Cinema.
If you choose this type of service, you'll need to be able to allow an engineer to install a satellite dish at your property and connect a receiver box to your TV. This means if you're renting or living in an apartment, you might have to check it with the building owner first.
Satellite TV may require the most set-up in terms of physical equipment and cost. But it'll typically give you the biggest selection of content and viewing options when running a broadband and TV comparison. You'll usually get access to hundreds of channels and exclusive add-ons to choose from.
Read our in-detail customer review of Sky TV and broadband.
Cable TV
Cable TV delivers television to your home via a mixed network of fibre-optic cables and coaxial cables, and less equipment needs to be installed to get you started. But if you haven't had a cable connection installed before, you will still need an engineer to visit your home and set it up (if Virgin Media's network is available in your area).
In the UK, cable TV is almost exclusively serviced by Virgin Media, which runs its own cable broadband, landline and TV network that you will need to be able to access from your property.
It offers a similar number of channels to satellite TV, but the drawback is that it's only available in areas with Virgin Media's network in place. This currently covers around 52% of UK properties. Satellite TV has much wider coverage.
Enter your postcode on our TV deals page to see if this service is available in your area.
And read our customer review of Virgin Media TV and broadband.
Streaming services
Streaming services have quickly become the norm in how we consume TV shows and movies at home. Gone are the days of waiting around until 7pm for your favourite TV show to air, searching through your DVD collection for a film to watch on the weekend, or buying an expensive Blu-ray box-set.
Streaming services allow you to access a massive library of on-demand content, meaning you can watch what you want, when you want, with just a push of a button and a decent internet connection.
Most of us use at least one streaming service these days, either in addition to or instead of other pay-TV services, and many of the major broadband and TV providers now integrate streaming services into their set-top boxes.
BT TV and TalkTalk TV both have partnerships with Sky's streaming service NOW, allowing their TV customers to add on monthly NOW TV memberships in order to access films and TV shows exclusively available to Sky.
Also, depending on which set-top box you receive from your pay-TV provider, you can often easily access a wide range of other streaming services including Netflix, Disney Plus, Amazon Prime Video
IPTV
IPTV stands for Internet Protocol Television. It's delivered via a fixed-line broadband connection using the same cables as your home internet, as opposed to over radio waves like in the old days of TV.
It can give you a huge array of channels, all transmitted to your TV over your broadband connection using an IPTV set-top box.
BT is one of the most popular IPTV providers, offering TV and broadband offers through the Openreach broadband network.
Sky has also recently launched its first internet-connected TV called Sky Glass. While it's not strictly IPTV, it still uses the internet to access Sky's full range of channels.
Freeview
Launched in 2002, Freeview is the UK's standard terrestrial TV platform that replaced analogue television with improved digital services.
It's broadcast over the airwaves and can be received via a set-top box, a Freeview tuner, or directly on your Smart TV once it's connected to your Wi-Fi.
Freeview gives you access to over 100 TV channels, 15 of which are HD. These include the BBC, ITV, E4, Dave, 5USA and truTV to name a few. Apart from your BBC licence fee, all these channels are free to view (hence the name).
YouView
YouView is very similar to Freeview, offering a comparable number of channels, as well as catch-up and on-demand options, all without a subscription fee.
You can purchase a YouView or YouView+ set-top box to access all these services, but it's also the brand of digital TV set-top box that is provided for BT TV and TalkTalk TV customers.
Why choose a Uswitch home broadband and TV package?
If you love watching TV — especially live sports, big US TV shows and the latest blockbuster movies — then a pay-TV package will definitely be worth the money. Bundling your subscriptions into a TV and home broadband deal could end up saving you money throughout the year.
Uswitch shows you deals from a wide range of broadband and TV providers. It has a 4.7 out of 5 score from customer reviews website Trustpilot, based on almost 22,000 reviews as of November 2022.
Would you prefer to keep your costs down for the time being? View our cheap broadband deals if you're happy to just stick to streaming services for your TV needs.
Which are the best TV and internet providers?
Some of the biggest internet providers now offer TV and Wi-Fi deals, with a wide range of services that vary from provider to provider. The biggest names include:
Compare deals from these providers and more
Compare TV, broadband and phone deals from the UK's top providers to find the right deal for you.
However, the best provider is whichever provider offers the service that's best suited to your needs. Here's more information on what you can get with the main TV and broadband providers in the UK.
Frequently asked questions about broadband and TV deals