Apple's iPhones are world-renowned for their user-friendliness, offering the widest selection of apps and games on any smartphone, many of which are completely free to download.
Each iPhone also scores highly with consumers for its good looks and great design with Apple consistently topping the polls as a customers' favourite smartphone brand.
Here's our latest roundup of iPhones, how they compare to each other and which one would be most suited to you.
Our best iPhone deals: what should I look for?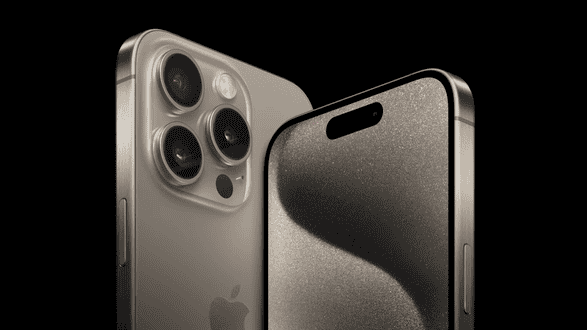 iPhones are top of the end smartphones, often with top-end prices to match. But there are some great iPhone deals to be found depending on which model you're keen to get and the service you want.
The new iPhone 15 range features four new handsets with the most-advanced specs available in an iPhone. The iPhone 15, iPhone 15 Plus, iPhone 15 Pro and iPhone 15 Pro Max were all announced at Apple's annual launch event and feature all of its latest technology, including USB-C charging, 48MP cameras across the range and a new titanium casing in the pro models.
Timing is also a big factor when it comes to getting the best iPhone contract deal for your money. And with the launch of the new iPhone 15, it's also a great time to look for deals on both the iPhone 14 and iPhone 13 range.
If you're not too bothered about owning the latest and greatest iPhone, the best period to buy an existing model is in the few months after the new iPhone is out. It's around this time that networks discount existing iPhone handsets to clear stocks.
However, be aware that Apple discontinues both of its Pro models from previous ranges when the new one is launched. So if you want the iPhone 14 Pro or the iPhone 13 Pro, your best bet is to shop from a network.
See all our latest iPhone deals above from some of the UK's top mobile networks.
Which networks offer iPhone deals?
Below, we take a look at the biggest UK networks offering iPhone contract deals and outline their key advantages.
iPhone contract deals on O2
Advantages of choosing an O2 iPhone deal include:
Priority tickets at venues nationwide, with early access to concert tickets up to 48 hours before general release
Free roaming in the EU
Fast-track entry at O2 venues
Additional O2 extras, such as a six-month free subscription to services like Disney Plus, Amazon Prime or Audible
Double data and double broadband speed for O2 customers who also have Virgin Media broadband
Compare O2 iPhone deals on Uswitch: O2 iPhone
iPhone contract deals on Three
Some of the reasons to choose an iPhone pay monthly deal on Three include:
Wi-Fi calling comes in handy to help you make and receive calls
5G SIM cards will help you get fast download speeds when you're out and about.
Compare Three iPhone deals at Uswitch: Three iPhone
iPhone contract deals on Vodafone
Pick up an iPhone deal with Vodafone and you'll receive:
VeryMe app has lots of great offers, prize draws and discounts
Students get 10% off
Vodafone's VeryMe reward app
Amazon Prime, Spotify Premium or YouTube Premium on select tariffs
Compare Vodafone iPhone deals at Uswitch: Vodafone iPhone
iPhone contract deals on BT Mobile
Pick up an iPhone on BT Mobile and you'll get:
BT Sport is free on select plans
Because it uses EE's network, BT Mobile customers enjoy the UK's widest ranging 4G network
If you're a BT broadband customer, you can qualify for substantial savings
Compare BT deals at Uswitch: BT Mobile iPhone.
iPhone contract deals on giffgaff
Pick up the iPhone on giffgaff and you'll get:
Excellent calling rates and data allowances
Money-off for recruiting new customers to giffgaff
East to swap between deals with different allowances from month to month
Compare giffgaff deals at Uswitch: giffgiff iPhone.
What's the difference between the iPhone models?
Since the launch of the very first iPhone, every year has brought with it an updated model.
Here we'll explain the differences between the different editions and outline their key specifications.
What's new with the iPhone 15?
The new iPhone 15 is the entry-level handset of the iPhone 15 range. As always it has top-quality specs in the form of a superb 6.1-inch OLED screen, a camera setup with a new 48MP main camera, and the new USB-C connection.
Is there an iPhone 15 Pro?
The 2023 selection of iPhones has included two Pro models - the iPhone 15 Pro and the iPhone 15 Pro Max. These two handsets have had the most upgrades, namely in the shape of the new A17 Bionic chip, a periscope telephotos camera with 3x and 5x optical zoom, and a new titanium finish.
How big is the iPhone 15 Pro Max?
The iPhone 15 Pro Max has a 6.7-inch OLED display, compared to the iPhone 15 Pro's 6.1-inch display.
The iPhone 15 Pro and iPhone 15 Pro Max also both have a dynamic island, ProMotion technology with adaptive refresh rates up to 120Hz, and up to 1TB in storage.
What is the iPhone 15 Plus?
The iPhone 15 Plus joins the regular iPhone as the entry point into the range, but increases the screen size to match the Pro Max. The iPhone 15 Plus has the same specs and features as the iPhone 15 but with a 6.7-inch screen.
How much does the iPhone 15 cost?
The iPhone 15 range's prices start at £799 for the iPhone 15, £899 for the iPhone 15 Plus, £999 for the iPhone 15 Proand £1199 for the iPhone 15 Pro Max.
Should I get the iPhone 14 or the iPhone 15?
The iPhone 14 is the standard model of the iPhone 14 range, but that doesn't mean it's a run-of-the-mill smartphone. A stunning 6.1-inch OLED screen has now been boosted to a 120Hz refresh rate and the camera has some exciting new upgrades including macrophotography and cinematic video recording.
The biggest differences between the two models is the camera – which is 48MP on the iPhone 15 and 12MP on the 14 – and the price. You just need to decide if you want a higher resolution camera sensor or a cheaper handset.
How much does the iPhone 14 cost?
The iPhone 14 range's prices start at £699 for the iPhone 14 and £799 for the iPhone 14 Plus. The iPhone 14 Pro the iPhone 14 Pro Max are no longer available directly from Apple, but there are plenty of contract deals still on offer from UK networks.
Should I get the iPhone 13?
Though it's a few years old now, the iPhone 13 is still an excellent quality smartphone. While it doesn't have a number of the newer, flashy features such as dynamic island or 48MP cameras, it's significantly more expensive than the iPhone 15.
Author: Nick Baker
Last updated: 23rd November 2023