Our best Tesco Mobile SIMs
The UK's biggest grocer has its own mobile network. Tesco Mobile SIM only deals are pretty affordable, and come with international roaming. Some are even specially discounted for Tesco Clubcard members.
For instance, you can get 2GB of data as well as unlimited calls and texts for just £7.50 a month. If you don't want to limit your internet use, go for unlimited data (along with unlimited calls and texts) for £30 a month. Or if you want somewhere in the middle, you can opt for 60GB for £17.50 or 100GB for £20 a month.
Why choose a Tesco Mobile SIM?
Tesco Mobile uses O2's mobile network infrastructure, giving it 99 per cent UK coverage.
O2's network also gives it an average connection speed of 15.06Mbps on 4G, according to OpenSignal.
Tesco Mobile customers can use their phone in EU countries at no extra charge.
All Tesco Mobile SIM only deals include 4G and 5G as standard, providing you have a compatible phone.
As well as 12- and 24-month SIM only contracts, Tesco Mobile offers 1-month recurring packages (which it calls "Rocket Packs") so you aren't locked in. But none of these offer unlimited calls or texts, whereas rivals' 30-day rolling contracts do.
Discounted prices are only for Tesco Clubcard members and only apply to select deals.
Roaming is only available until "late spring 2023" – after that, extra charges will apply.
Is Tesco Mobile a good network?
The awards speak for themselves. Tesco Mobile won Best Pay Monthly Network, Best Network for Customer Service and Best Pay Monthly Value For Money at the 2023 Uswitch Awards. Commendations don't come much higher.
Want a Tesco Mobile phone contract instead?
Take a look at our best pay monthly deals from Tesco Mobile today.
What network does Tesco Mobile use?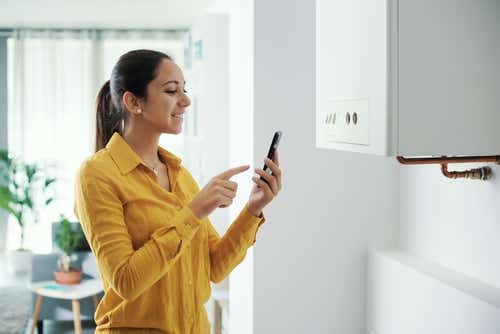 Tesco Mobile is an MVNO (mobile virtual network operator), which means it doesn't operate its own mobile network but uses another operator's. In this case, O2's. MVNOs have exactly the same network coverage and speeds as the networks they use, so Tesco Mobile has 99 per cent UK coverage with average 4G speeds of 15.06Mbps.
What to look for in a Tesco Mobile SIM contract
As ever when taking out a new phone contract, you need to make sure it fits your needs before you buy. SIM only deals don't include a phone, so make sure you have a working phone and – if you'll be signing up to a 12- or 24-month Tesco Mobile SIM only contract – that you'll be happy to stick with that same handset for the duration.
Next you need to think about what kind of usage you'll need. Tesco Mobile SIM only deals start at 2GB of data a month – that's enough for basic emailing, browsing, and occasional streaming, especially if you'll be using your phone mostly at home. But if you want to stream video while out and about, you should consider more data.
For example, Tesco Mobile SIM only deals can include 12GB, 30GB, 60GB, 100GB or unlimited data (all Tesco Mobile SIM only deals include unlimited texts and calls). Before you decide which is for you, check how much data you currently use and consider whether your usage will change anytime soon.
You could also consider signing up the whole family. The Family Pack costs £30 for the first person, then just £10 for every subsequent member of the household who signs up (up to four extra people can join). Everyone gets unlimited data, and the contract only lasts a month, so you can swap providers at short notice. Most Tesco Mobile SIM only contracts run for 12 or 24 months, but if you don't want to be locked in, there is another option – pay as you go. A set fee gets you a certain amount of data, minutes and texts, but these pay as you go packages (or "Rocket Packs", as Tesco Mobile calls them) only last for a month. If you want the flexibility to switch networks at the drop of a hat, or not use your phone for a while to save money, they could be a good option. The cheapest option is £10 and gets you 10GB data, and 5000 minutes and texts. These go up to £30 for 100GB data and the same calls and texts allowance. Clubcard members can also get the 50GB Rocket Pack for £15 a month instead of £20.
What SIM only deals do Tesco Mobile offer?
Unlimited data SIM only deals
Tesco Mobile offers two standard SIM only deals with unlimited data: 12-month (which costs £30 a month), and 24-month (£25 a month). You can also sign up for the Family Pack, which is a one-month contract that costs £30 a month for the first person then £10 a month for everyone else who signs up. All of these options have unlimited minutes and texts.
Pay as you go SIM only deals
Tesco Mobile pay as you go SIM only deals are known as "Rocket Packs". The advantage is you're not locked into a 12- or 24-month contract, so you can switch provider with just one month's notice. But the downside is that your allowance only lasts one month, so you'll have to pay every month if you want to keep using mobile data, calls and texts. 
You can set a recurring payment to stay with the same Rocket Pack each month, or switch to another – or opt out altogether – as your usage needs vary.
The cheapest Rocket Pack costs £10, and gets you 10GB data. £15 gets you 25GB, £20 gets you 50GB (£15 for Clubcard members) and £30 gets you 100GB. These all come with 5000 minutes and texts.
All Tesco Mobile SIM only deals are 5G ready, including the pay as you go Rocket Packs.
There are six Tesco Mobile SIM only 12-month contracts. The cheapest is £7.50 a month, and includes 2GB of data. £11 a month gets you 12GB, £15 a month gets you 30GB, £17.50 a month gets you 60GB and £20 a month gets you 100GB. Want unlimited data? That'll cost you £30 a month on a 12-month contract. All these include unlimited calls and texts.
Can I use my Tesco Mobile SIM abroad?
You can. Like lots of other mobile networks, Tesco Mobile offers its customers free roaming in a number of locations, including all EU countries. Its scheme is called 'Home From Home'. It means customers can make calls, send texts and use the internet on their phone at no extra cost when travelling abroad. In fact, they can use their phone just as if they were at home, as long as they're calling or texting UK numbers and don't exceed their data allowance.
See our guide to the best network for international roaming
But this is only in operation until "late spring 2023". After that, extra charges will apply. There's no word on what these will be yet, but we'll update this once it's been announced. For more info, see our guide: Tesco Mobile international roaming FAQ.
What happens at the end of a Tesco Mobile SIM only contract?
Once your Tesco Mobile SIM only contract expires, you'll remain on the same tariff. If you were on a 12-month Tesco Mobile SIM only contract, you'll now be on a rolling 30-day one, so you can cancel, or switch tariffs or networks with just 30 days' notice. But if you bought a Rocket Pack, it will expire after a month, so you'll have to either buy a new one, or not have any mobile data, minutes or texts at your disposal.
Can I keep my mobile phone number if I switch to a Tesco Mobile SIM only deal?
Yes indeed. All you need to do is get your PAC code (Porting Authorisation Code) from your existing mobile provider, and pass it on to Tesco Mobile. There's more info in our guide to transferring your number to a new phone.
If you don't want to keep your number, just tell Tesco Mobile you want a new number, then end your contract with your old network. You can do this by text – to end your old contract and get your Service Termination Authorisation Code (STAC) just text STAC to 75075.