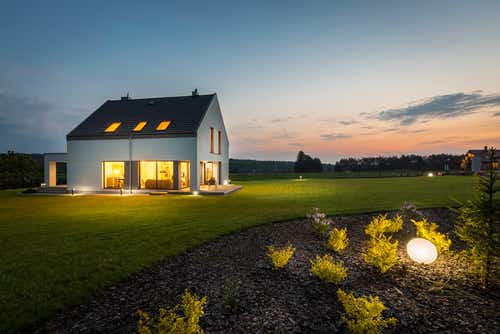 How to find my energy supplier
It's easy to find out which energy company supplies your property. The process will depend if you are looking to find your gas supplier or electricity supplier (or both) and whether you've just moved into the property.
If your home uses both electricity and gas, your property might use the same supplier for both fuels – known as a dual fuel plan. But as these records are kept separately, you'll need to follow the process to find your gas supplier and your electricity supplier separately.
Who is my gas supplier?
You can find out who your gas supplier is via the Find My Supplier service.
Alternatively, call the Meter Number Helpline on 0870 608 1524.
(Please note that calls to this number cost 7p per minute plus your phone company's access charge.)
You can use Find My Supplier and the Meter Number Helpline to find out who supplies your gas as well as find your MPRN number and gas transporter. Your MPRN (Meter Point Reference Number) is a way of identifying the unique gas supply to your property.
Who is my electricity supplier?
For electricity, you'll need to contact your energy network operator (which you can find by using the Energy Network Association search tool) and ask them to tell you who your electricity supplier is.
I've just moved in - how do I find out who supplies my gas and electricity?
If you've just moved to a new property and don't know who your gas or electricity supplier is, it's usually easy to find out. The simplest way to find out who supplies your energy is to ask the letting agent, landlord or the previous tenant of your property.
If the previous tenant of your property has called the electricity or gas supplier to let them know they're moving, it is likely that the energy supplier will send you a letter in the near future addressed to 'The Occupier'. This letter should provide any details you need about your gas and electricity or dual fuel supplier.
If you've already been living in your property for a while, or if the previous tenant hasn't told their gas or electricity supplier that they're moving on, you may need to contact your local electricity distribution company and the Meter Number Helpline on the numbers above to find out who supplies your electricity and gas.
What happens with my final gas and electricity bill when I move?
On your final day in your property, you'll need to take a meter reading to send to your supplier and compare against your final bill when you receive it. You'll usually switch supplier (or at least tariff) when you move into a new place, so this is key to ensure you aren't overcharged. You'll need to do the same thing on your first day in your new home to ensure the supplier already in charge of that home knows how much to charge you, whether you switch away from it or not.
How to save on your electricity and gas
With fixed deals returning to the market (albeit in limited quantities), you can run an energy price comparison now to see whether there are any deals available that might be worth switching to. Enter your postcode below to compare energy prices today.
Run an energy comparison
Enter your postcode below to compare energy prices and get started on your energy switch.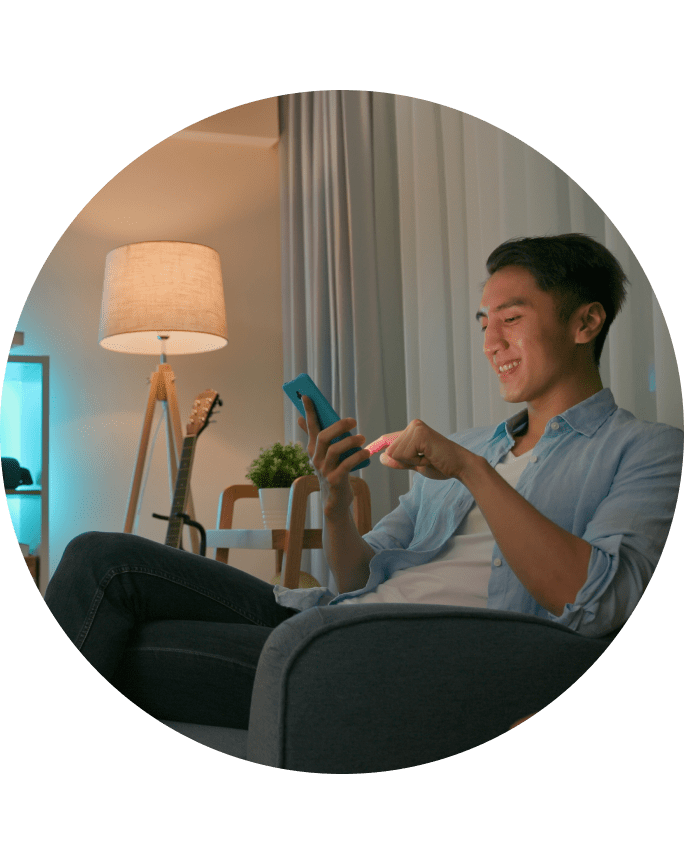 How to find out which energy plan you're on
The next step is to find out which gas and electricity tariff you're on. Once you've found out the plan you're on, you can find out how much your gas and electricity will be costing you.
To find out the name of your electricity and gas plan, there are several things you can do:
Contact your electricity and gas suppliers directly and ask them.
Check your online account(s) if you have them.
Find your plan on your bill - it might be difficult to find, but it should be there.
What information do I need to switch my energy supplier?
In order to switch your energy supplier online, we will ask you for the following:
You would typically find out the amount of energy you use from your energy bill. If you have this information, try to enter your usage details in kWh for the most accurate comparison.
If you don't have any previous bills to help you compare, it doesn't matter - you can get an estimate by supplying the number of bedrooms in the property. Just make sure you enter your supplier and plan name at the beginning so we can apply the correct tariff rates to your usage estimate.
How does the energy switching process work?
With Uswitch, the switching process is easy. When you switch through us we will send your switch request through to your old supplier and pass your details through to your new supplier for you. If you choose to pay by Direct Debit we will help you set up your payment details too.
Once we process your switch you don't need to do anything until your new supplier gets in touch. Remember to provide your starting meter read to your new supplier when they request it as they will give this to your old supplier to use for your final bill.
FAQs