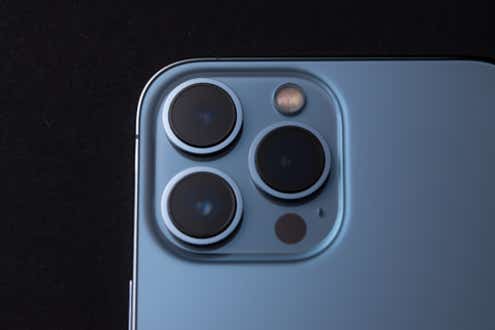 What does the iPhone 13 Pro look like?
The iPhone 13 Pro has a 6.1-inch OLED screen which is boosted by Apple's sturdy Ceramic Shield, so it keeps your screen free from bumps and scrapes.
The 6.1-inch iPhone 13 Pro display comes with Apple's industry-leading Super Retina XDR tech with ProMotion - an adaptive refresh rate that goes up to 120Hz. The higher the refresh rate, the smoother the scrolling, the faster the action and the better the viewing experience.
How good is the iPhone 13 Pro camera?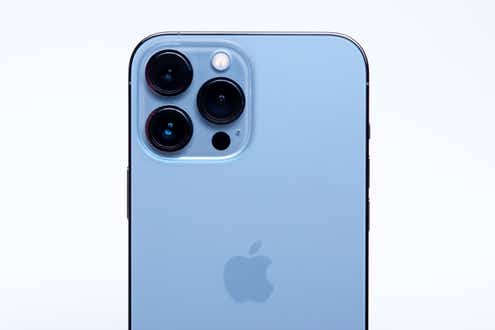 The iPhone 13 Pro has three cameras, including an ultrawide lens with improved low-light photography, a 3x optical zoom and night mode available to use on all three lenses.
It also features Macro mode which lets get really close to objects for stunning detail at just 2cm away. So if you like taking up-close photos of the natural world, you'll now get to experience them in magificent detail.
For video filmers, the iPhone 13 Pro has a "cinematic mode", which changes focus mid-video to create movie-like videos. This setting shifts focus from people to backgrounds, you can manually lock the focus onto a subject too.
The macro feature is also included on video, joining slow motion and time-lapse to really enhance your clips.
The iPhone 13 Pro definitely has one of the best iPhone camera setups to date, and easily competes with other brands like Samsung and Google as one of the best camera phones of 2022.
How long does the iPhone 13 Pro battery last?
If you're always finding you need to charge your iPhone before the day is up, the iPhone 13 Pro is for you. The iPhone 13 Pro will last up to 1.5 hours longer than the iPhone 12 Pro.
In our tests, the iPhone 13 Pro lasted 16 hours and 11 minutes when used at full brightness and streaming 4K video, making it one of the best battery life phones of 2022.
How much does the iPhone 13 Pro cost?
The iPhone 13 Pro originally retailed at £949. And while you can no longer buy it outright directly from Apple, there are plenty of great contract deals from various UK networks.
When is the iPhone 13 Pro release date
The iPhone 13 is available now, after initially releasing in October 2021.
Should I get the iPhone 13 Pro?
The Apple iPhone 13 Pro has fantastic cameras, long battery life, and a great screen. If you've got an older iPhone and are looking to upgrade, the iPhone 13 Pro is a great choice.
Is the iPhone 13 Pro any good?
The iPhone 13 Pro is a big improvement on the iPhone 12 Pro - and it's available to buy now. See our best deals in the tables above. See where it lands on our best smartphones of 2022 list.