Many people are familiar with the concept of a no claims discount (also known as a no claims bonus) for car insurance policies, but fewer people realise that they can also build up a no claims discount to save on their home insurance in many cases.
Compare home insurance quotes
See a range of home insurance quotes in just a few minutes when you compare with Uswitch
How do no claims discounts work?
If you're with a home insurance provider that offers no claims discounts, you'll earn a percentage off your premium for every year you go without making a claim.
If you don't make a claim on your policy, your insurer won't accrue any costs and will pass their savings on to you. Insurers use no claims discounts to deter policyholders from submitting low-value or multiple claims.
Your home insurance premium is calculated based on many factors, including the value of your home and contents, as well as the risk of damage or burglary (for instance if your home is in a flood risk area or an area with a high crime rate). Any no claims discount you've accrued will then be taken off as a percentage of your premium.
No claims discounts for home insurance work on the same principle as those for car insurance policies, but there are some key differences. For example, there is no distinction between a fault and non-fault claim when it comes to calculating a no claims discount for a home insurance policy, but this is a key factor in car insurance policies.
Buildings insurance vs. contents insurance
Home insurance policies are split into two categories — buildings insurance, which covers damage to your home, and contents insurance, which covers your possessions. Many homeowners have combined buildings and contents insurance policies, whereas tenants can make do with contents cover alone.
If you have both building and contents insurance, making claim on one policy will not usually affect the NCD on the other, but this will vary depending on your insurer and policy.
It's possible to earn a no claims discount on both types of home insurance policies, but big discounts typically accrue faster on contents insurance compared to buildings insurance, as claims for building damage are less common.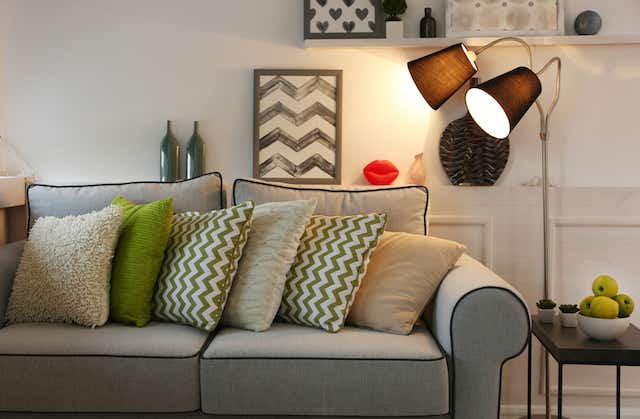 How much can you save?
You can make significant savings on your home insurance by earning a no claims bonus - you can save around 20-30% after a year claim-free, or up to an impressive 70% for 5 years without making a claim. Note that this will differ depending on your insurer and the policy. The maximum no claims bonus is generally five years, so you'll save the same amount whether you've gone for five or fifteen years without making a claim.
Every year you go without making a claim on your home insurance you should earn a bigger no claims discount. In theory this should reduce the cost of your renewal price each year, but the best savings can be made by shopping around rather than letting your cover renew automatically.
Most insurers will accept no claims discounts built up with another provider, so you won't lose it if you switch. Some will ask for proof of your no claims bonus, but this should be easy to obtain from your current insurer.
Keeping your no claims bonus
Remember that if you make a claim, it's likely that you will lose some or all of your no claims discount. This is likely to increase the cost of your home insurance when the time comes to renew your policy.
Some insurers offer no claims protection if you have been claim-free for four or five years. This will allow you to make a claim without losing your no claims discount. It's important to remember that your no claims discount is applied after your premium has been calculated, so there's a chance your renewal price will still go up. However, it won't go up as much as if you had lost your no claims bonus.
Most home insurance providers will write off your no claims discount if you've had any break in cover, unlike car insurance which usually allows for breaks of around 18 months. It's always best to make sure you're continuously covered in case of any damage — you can't predict whether your home will be burgled or damaged by fire and the cost of repairing your home and replacing items could run into many thousands.
The only way to build up a no claims discount is to avoid making a claim on your home insurance. Here are some measures you can take:
Improve the security of your home by installing a burglar alarm or CCTV system

Prevent burst pipes by insulating them or ensuring your heating is set to come on intermittently in winter

Pay attention to flood and weather warnings and take measures to protect your home

Avoid claiming for minor accidental damage when it might be cheaper to cover the cost of the item yourself
Compare home insurance quotes
See a range of home insurance quotes in just a few minutes when you compare with Uswitch