Do I need a high limit credit card?
High limit or premium credit cards have credit limits of many thousands of pounds, and sometimes no credit limit at all, thereby potentially offering unlimited spending. High limit credit cards are aimed at wealthier individuals with good credit scores and offer a host of elite benefits on top of high spending limits.
High limit credit cards can offer great advantages for those people who are eligible for them. With the highest credit card limit for a traditional credit in the region of £5,000, a credit card with high limit facilities could give you spending power in the tens of thousands of pounds of credit.
High limit credit cards are used by people who want to buy large items, who spend big or who want to have a premium card as a status symbol. However, they usually carry high annual fees and you need to be earning a good wage in order to be considered.
In order to qualify for a high limit credit card you will need to meet a minimum income figure, usually upwards of £50,000. However, this is at the very bottom of the income threshold and most users of high limit credit cards earn well above this. Depending on the card, you may need to be a high net worth individual, or even an ultra-high net worth individual, in order to be considered for one of these types of premium credit cards.
How high is a high credit limit?
In theory, there is no limit on some high spending limit or premium credit cards, but the majority of high credit limit credit cards will offer a limit somewhere in the tens of thousands.
Purchases will be assessed on case by case basis - if the card provider thinks you can pay back a purchase they will approve it. Like all credit cards, the bill has to be settled eventually. So if you want to buy a new yacht, the card issuer will want to know that you will be able to pay the money back.
With the average credit card limit in the UK only around £5,000, depending on your credit rating, it is clear that high limit cards can offer huge potential spending power in comparison. In addition, they often provide extra perks and benefits which ordinary cards do not, such as frequent traveller loyalty points, travel insurance and complementary tickets to shows and events.
Card providers will want to know that you are able to afford the pay off the balance on the card and so will check your credit record very carefully.
Why does my credit score and credit limit matter?
When you apply for a credit card, the lender is assessing how financially sound you are, and whether you are likely to pay back the money you have borrowed on your credit card.
Your credit limit will be set by your credit score. High limit premium credit cards tend to be available only to those who have the very best credit scores.
If you want or need to get a premium credit card for a higher limit, you should check your credit score before applying and make sure it's very good.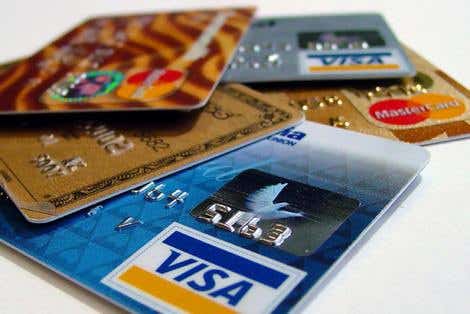 Is there a minimum income requirement for a high limit card?
Yes, you will need to meet a minimum income requirement for premium cards, especially for cards with no credit limits. This can be anywhere from £20,000 to £50,000 per year at the lower end of the spectrum, all the way up to being a 'high net worth' individual (i.e. being a millionaire).
For the elite premium cards you may also need to spend a minimum amount with the card each month to be eligible. Plus most of these cards come with an annual fee. If you are wealthy and need the spending power and will make the most of the benefits and rewards, then a high limit credit card may be suitable for you. 
If you don't want the potential for large purchases and you don't have a big income, a traditional credit card could be a better option. There are lots of different types of credit card to suit your lifestyle. You can choose a standard credit card with rewards and perks, or a credit card with a low interest rate or long interest-free period. If you are struggling to have your application for a new credit card approved because you have had financial difficulties in the past, you could apply for a card that is designed for those without a perfect credit history. Find out more about Credit cards for bad credit.
What rewards can you get with high limit credit cards?
Often premium cards include a range of exclusive rewards as a perk. These can include:
Frequent flyer miles

Companion tickets

Elite membership status in some hotel and airline loyalty programs

Access to lounges at airports

Tickets for music, theatre and other events

Travel insurance

Breakdown cover
How do Avios points work? Find out with our guide to these perks
Are high limit cards worth the cost?
This will depend on your personal situation. Before applying for a high limit credit card, think about whether you will actually use the exclusive rewards, and whether the annual cost of the card is worthwhile. If you're a regular traveller, for example, the travel perks, concierge service and insurance offered by some of these cards could prove valuable. 
On the other hand, if you're unlikely to make full use of the rewards available, you'll probably be better off looking for a different type of credit card that doesn't charge an annual fee.
How much does a high limit credit card cost?
Expect to pay some hefty annual fees to enjoy access to a premium card. Fees could be anything from £100 a year to several thousand pounds.
You will essentially be paying for the benefits that come from a premium credit card by way of an annual fee. If you think you can get more value from these benefits than the cost of the annual fee then it could be worth paying the fee, even if it is a high one.
How to pay off credit card debt
If you can't pay off your balance in full each month you're likely to be charged penalty fees or interest. A high limit card may be great for emergencies and big purchases but if you are paying interest on a five-figure balance this could be a very expensive experience.
What is a credit card and how do they work?
Are there any other costs associated with high limit credit cards?
Often the cards with the highest (or no) limits tend to be charge cards, which actually don't offer a borrowing facility and require you to repay your balance in full. In other words, you cannot pay a portion of the balance off - you will have to settle the bill in full each month.
Think how you are going to use your card. Do you need a high credit limit because you are making large purchases regularly? Premium cards are likely to show a much higher Representative APR interest rate than cheaper cards as a result of their annual fees.
Compare Avios/Virgin credit cards
Find an airline reward credit card that can take you further.
What are the alternatives to high limit and premium credit cards?
If you don't think a premium card is quite right for you, but you still want to enjoy perks with your credit card, you could consider a reward credit card, which are typically less expensive. These will still earn rewards for your everyday purchases but may not come with the fancy list of other benefits that premium cards might.
Find out more about Premium Bank Accounts with our Uswitch guide
What high limit cards are available?
Famously American Express offer a range of high-end credit cards, but there are many other premium credit cards on the market you can take a look at our tables to see what's available.
The ultimate premium card: American Express Centurion Card
This card is something of a legend, it famously has no credit limit. It's typically only used by millionaires and businesses to make very large purchases.
It also includes a concierge service, which can arrange VIP tickets, book popular restaurants and are rumoured to carry out more or less any errand (provided it's legal). It's popular with those who are ultra cash-rich but time-poor and would value someone performing these administrative type tasks for them.
In fact the largest credit card purchase ever used a Centurion Card  - $170 million for Amedeo Modigliani's painting the "Reclining Nude", purchased at a Christie's auction house. As that card earns Membership Rewards, the currency of American Express, that would be enough to fly the entire around the world many times in first class!
How to increase your credit limit
How can I get an American Express Centurion card?
American Express doesn't publicly disclose the requirements necessary for getting or keeping a card, except you must have a substantial net worth and be a former platinum cardholder.
It is thought you need to spend $250,000 (American Express use dollars as a US based company) a year on it to qualify and an annual fee of $2,500 applies as well as a $7,500 'invitation fee'.
There is also The Platinum Card from American Express which comes with a big £575 annual fee. This is a charge card, so it has no credit limit meaning in theory, you could purchase an entire house on the card if the seller accepted American Express. This card has a long list of special benefits, particularly if you are a regular traveller to compensate for that very high annual fee. There is no listed minimum income required to be accepted for this card, though American Express will carefully consider your financial situation, credit history and your income in any application to ensure you can repay what could be very large purchases with this no-limit card.