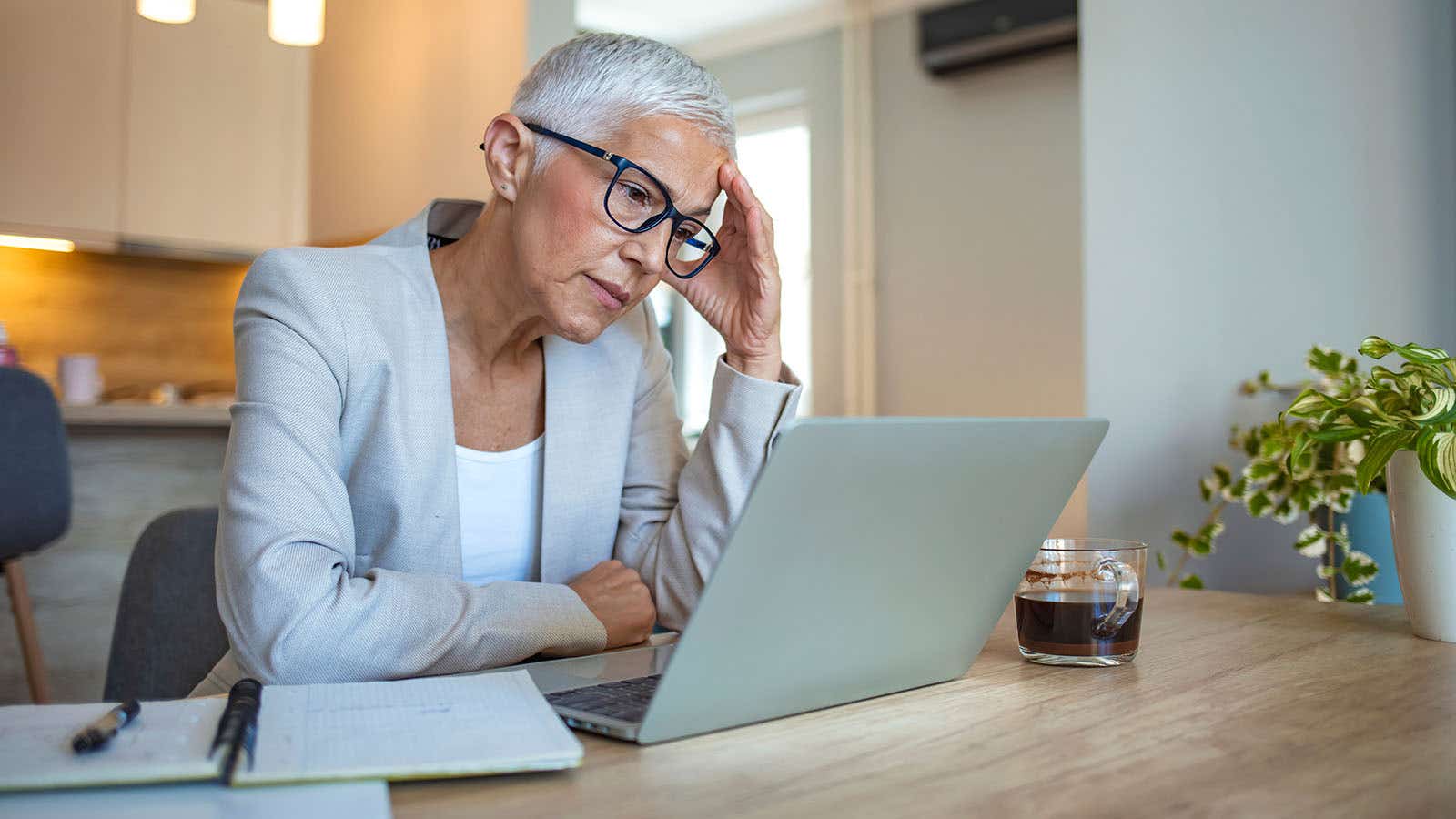 Virgin Media has officially announced a price increase for millions of broadband, TV and home phone customers in 2023. Monthly costs will go up by a staggering average of 13.8% from the 1st April 2023, pushed by extremely high inflation rates in the UK.
The good news is, unlike other providers, Virgin Media allows you to switch or cancel your contract without any cost if you're affected.
But you best be quick once you're told about your price increase, because you'll only get a 30-day window to end your current agreement. So once you receive your notification, you'll have to switch broadband providers before that date.
Here's everything you need to know about the 2023 Virgin Media price increase.
Our best broadband deals
Search on Uswitch to find the right broadband package for you.
Virgin Media's price hike for the average customer in 2023 is a huge 13.8%. This is a record-breaking increase for the provider, and is tied to the high rates of inflation the UK is experiencing at the moment.
Depending on how much you pay for your current Virgin Media package, your price could go up by at least £2-3 per month. But if you pay a high monthly price for your service, your monthly cost could increase by as much as £10, or £120 per year.
| Current monthly cost | Increase amount (13.8%) | Annual extra cost |
| --- | --- | --- |
| £20 | £2.76 | £33.12 |
| £35 | £4.83 | £57.96 |
| £50 | £6.90 | £82.80 |
| £75 | £10.35 | £124.20 |
How Virgin Media's 13.8% price increase average could affect you.
The price hike is applied to almost all customers using Virgin Media broadband, TV or home phone packages once they reach the end of their fixed-term contract. But there's an exception for the following groups:
Those on a Virgin Media Essential broadband deal, which is available to people receiving financial support like Universal Credit

Talk Protected landline customers

All other customers who are considered 'vulnerable'
If you don't fall into one of the above categories, you are one of the millions of Virgin Media customers that will have to pay the 13.8%, which Virgin has said is the 'average' amount, extra from April 2023.
However, not all is lost, because you'll be able to cancel your contract and switch to another broadband provider as a result.
What can Virgin customers do if their prices increase?
If you're affected by the price increase, you are allowed to cancel your contract for free and start looking elsewhere for a cheaper deal as soon as you receive your notification from Virgin.
This is in contrast with other providers, such as BT, Plusnet and EE, who have added an annual price increase of 3.9% above the rate of inflation to their terms and conditions. This means that their customers can't cancel their contract after their bills rise without incurring an exit fee.
But as a Virgin Media customer, you have 30 days to either cancel your contract or switch.
If you miss the cancellation period, you are left with two options, but neither involve a guarantee that you'll be able to reduce your current bill:
Negotiating the terms of your contract with Virgin Media in the hope of receiving an improved deal

Sticking with your current deal, if it still happens to be the best value offer that you can find
Browse our range of fibre-optic deals
Choose between hundreds of broadband deals on Uswitch.com
If you want to avoid a price hike from Virgin Media and switch to a cheaper broadband deal, then the 30-day window is your best opportunity to do so.
However, it's worth keeping two things in mind:
Many other providers have mid-contract price increases built into their T&Cs, so you might be stuck with one anyway if you switch to one of those providers. Find out which providers increase their prices each year.

If you're with Virgin Media because of its internet speed, you might not be able to find another provider that offers the same speed in your area. This is because it operates on its own network, so unless you can also get full fibre broadband where you live, it might be the fastest you can currently get.
How to switch broadband
Switching is easier and simpler than you think. Learn how to find a cheaper or faster tariff (or both!) with our step-by-step guide.
2023 is the final year that you will be able to cancel your contract for free as a Virgin Media customer after a price increase. From April 2024, Virgin Media will have a set price increase in its terms and conditions, much like BT, Plusnet, Vodafone, EE and TalkTalk.
This means that from 2024, you won't be given a window to cancel your contract without cost after a price rise. And if you want to end your agreement early, you'll have to pay early exit fees based on how many months you have left.
So 2023 is the final year that you can cancel your existing Virgin Media deal for free if you're affected by a price rise. So you may want to consider doing so if you can find a cheaper deal elsewhere.
Find cheap broadband deals
Browse our selection of low-cost broadband deals if you want to save money on your next broadband service.
Virgin Media has issued a statement on its new price rise plans for 2024:
"We know that price rises are never welcome, particularly right now, but like many other businesses we are experiencing significantly increased costs while investing to keep pace with growing demand, as broadband usage rose more than 10% last year and speeds increased by 40%. We're committed to supporting customers in this tough climate and are freezing prices for vulnerable customers including those taking our social broadband tariffs.
"The introduction of inflation-linked price changes, which comes into effect in 2024 when RPI is projected to be at around 1.5%, will give customers clarity and certainty about what to expect from their bills while fuelling the investment required both now and in future. We will be clearly communicating these changes directly to our customers over the coming weeks."
Virgin Media's price rises are usually put in place to combat its own increasing prices as a business. There are two main things that cause Virgin's costs to go up:
Inflation: As the cost of all resources, supplies, products and services increase, so does the provider's business expenses.

Service upgrades: Like all providers, Virgin Media is constantly working to improve its network's speed, reliability and coverage. This is an expensive thing to do, so it often raises pries to cover these costs.
The biggest driver of its price rises in 2023 by far is the inflation rate, though. With the Consumer Price Index (CPI) at 10.5% — double what it was last year and 13 times higher than the rate two years ago — Virgin Media has increased its prices roughly in-line with this. As have most other providers.
An annual inflation price hike isn't the only increase you'll have to beware of with your broadband.
Firstly, any annual price increase you receive during your contract term will be added to a new monthly price that you'll have to start paying once your contract ends. Secondly, you'll likely also be moved onto much more expensive 'out of contract' prices when your term ends too.
These out of contract price increases can sometimes reach up to 45% on top of the annual price hike rates you would have accumulated too. That's a huge increase in your monthly outgoings once your contract ends.
The good news is, at this stage you're also completely free to cancel your contract and switch to a new provider at any time.
If your contract with Virgin Media is ending soon, you should have received an end of contract notification in the post or via email detailing your new charges. And if you're already out of your initial contract term, you could already be overpaying for your Virgin service by a very large margin.
Uswitch broadband postcode checker
See what internet speeds are available and compare prices for any postcode in the UK.
End of contract price increases are even bigger
According to our price guide in December 2022, the Virgin Media M125 Ultrafast package nearly doubles in price from £26 per month to £51 per month after the fixed-term contract ends. And the price of its M500 package increased by 63% from £38 per month to £62 per month.
Any Virgin Media customer whose contract comes to an end will be moved onto increased out of contract pricing. However, if your contract is ending soon, you will receive a notification from Virgin reminding you of your end date and details of new plans you could switch to for a cheaper price.
Keep in mind that your contract ending also means you can shop and compare elsewhere for a broadband deal that better suits you, if you so wish.
The price increase you're likely to experience if you stay out of contract with Virgin Media is extremely high. So it should reassure you to know that it also means you can re-contract or switch to a new deal any time to avoid the price hike.
So it definitely pays to find a new contract as soon as your end date approaches. Make sure to watch out for your end of contract notification from Virgin Media and compare broadband deals to make sure you're getting the best service for you and your money.
Uswitch broadband provider reviews
Read our expert reviews of all of the UK's biggest broadband providers.
If you'd like to contact Virgin Media — whether that's to negotiate an improved deal, double check whether you're affected or just to find out more information — you can get in touch with its customer services team in a number of ways.
Virgin Media price rises FAQs