Why should I switch broadband providers?
According to the most recent Uswitch customer satisfaction survey, the most common reasons for switching broadband were price and price rises, internet speed, reliability and customer service.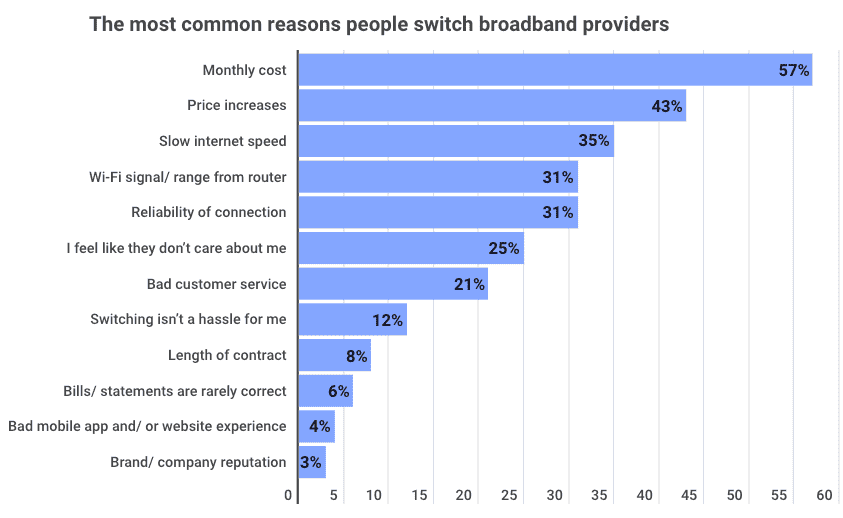 Reasons to switch broadband
How long does it take to switch internet providers?
Although there's no mandated time you have to wait, the general rule of thumb to connect a new service is two weeks. But that doesn't mean you'll be offline for two whole weeks while the switch is prepared.
You should only expect to spend roughly 30 minutes offline while the switch actually takes place. But if your new connection needs an engineer visit, it may be a little longer while they install it for you.
Some broadband providers can take up to six weeks to organise an installation, while others can get you set up in less than a week. Additionally, when cancelling with your current provider, you're usually required to give 30 days' notice, so be sure to plan accordingly.
If you're transferring an entire broadband bundle or changing the type of your broadband connection — for example, upgrading from a copper ADSL connection to Virgin's cable broadband — this can take longer. The reason being your new set-up may need to be physically installed and your downtime during the switch may last a couple of hours.
The process is still an easy one, though. Once you sign up with a new provider, you should be able to set an installation date that's convenient for you. From there, you can coordinate the contract cancellation date with your current provider to keep the time you're offline to a minimum.
Do I need to cancel my broadband before switching?
In most cases, the process of switching providers is seamless and your new provider will do most of the work for you, including cancelling your current broadband contract. Broadband providers like BT, Sky, NOW Broadband, Plusnet, EE, and TalkTalk all operate on the same network, so switching between them is very straightforward.
However, if you're switching to or from providers with their own network – Virgin Media, Hyperoptic, Community Fibre, etc – you may need to cancel your contract yourself.
Check your T&Cs but most providers require at least 30 days notice, so to avoid paying twice, schedule your start date with your new provider about a month in advance if you can.

BT broadband deals
Find out more about BT and see all of our latest BT broadband deals.

Sky broadband deals
Find out more about Sky and see all our latest Sky broadband deals.
Find out more about Virgin Media and see our latest Virgin broadband deals.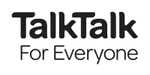 TalkTalk broadband deals
Find out more about TalkTalk and see our latest TalkTalk broadband deals.
What are the costs associated with switching broadband providers?
Some providers do charge a set-up fee or have start-up costs, usually to cover the cost of equipment such as Wi-Fi routers or TV set-top boxes. If you need a new line installed – for instance, when upgrading to full fibre or moving to a new network like Virgin Media or Hyperoptic.
That being said, set-up fees aren't as common as they used to be, with very few attached to Uswitch broadband deals.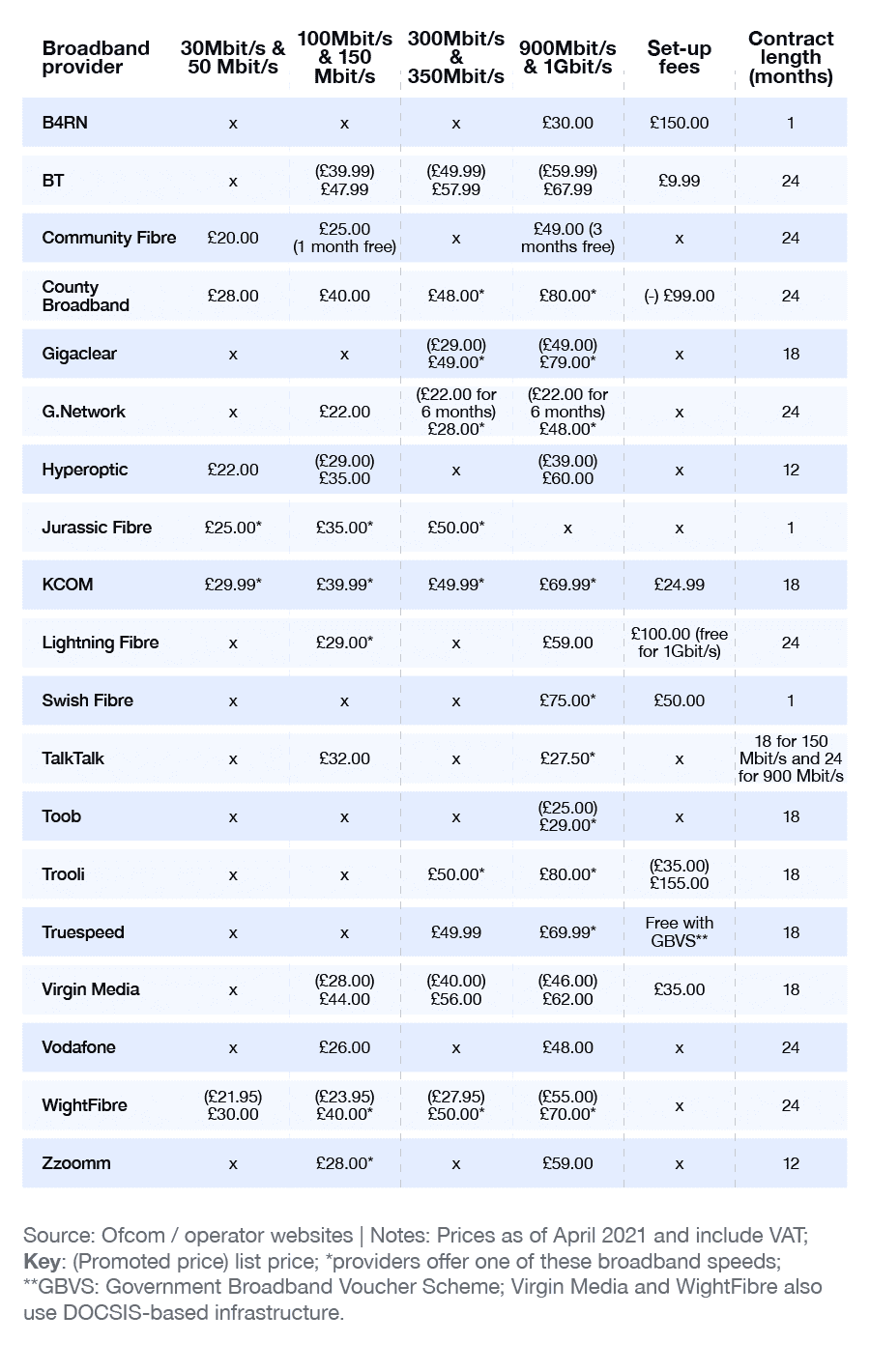 The only other costs you might incur when switching broadband are any cancellation or outstanding fees from your previous provider. But if you're out of contract and can time your switch right, there won't be too much to pay.
Can I change my broadband service before my contract is up?
If you wish to change broadband service before the initial term of your contract is up you'll likely have to pay an exit fee. This will often be fairly substantial and is likely to negate any real savings you'd make by switching early.
The exception to this would be if your provider raises its prices above what's stated in the terms of your contract, or is unable to provide you with the services you signed up for. This could be the case when moving home and your provider isn't available at your new address. If that's the case get in touch with your old provider ASAP, they might make you provide plenty of proof that you're moving.
Can I get broadband documents in Braile or alternative formats?
For those people who may struggle to access important documents in a standard format, it might be worth asking the potential new provider what format important documents will be provided in.
Companies have a legal requirement to make reasonable adjustments to make their services accessible to customers with disabilities. For example, providing paperwork in a Braille, audio, or email alternative. The Royal National Institute of Blind People further lays out the provisions of The Equality Act 2010.
Hyperoptic 30Mb Fibre Broadband
POP Telecom Unlimited Broadband and Phone Line
Hyperoptic 30Mb Fibre Broadband - 12 Months
How to choose the best broadband provider for you
Here's how you can find a provider that matches what you need the closest.
1. Choose a broadband package based on your needs
The best broadband package is the one that's best for you, so take into account your usage habits and budget when you compare what's on offer.
Does your household really need ultrafast broadband speeds over 100Mbps? Do you want to bundle digital TV with your broadband and landline? And for that matter, do you actually need a landline?
2. Read through some broadband provider reviews
Customer service and reliability are significant factors to consider when choosing a new broadband provider. You can check out in-depth reviews for all the major UK broadband providers to see how they compare and how satisfied customers are with their products and services.
Uswitch broadband provider reviews
Read our expert reviews of all of the UK's biggest broadband providers.
3. Switch with confidence
If you change your mind while the switch is being processed, you're still free to cancel without any penalty. But only if you do so within 14 calendar days of the start of the new contract.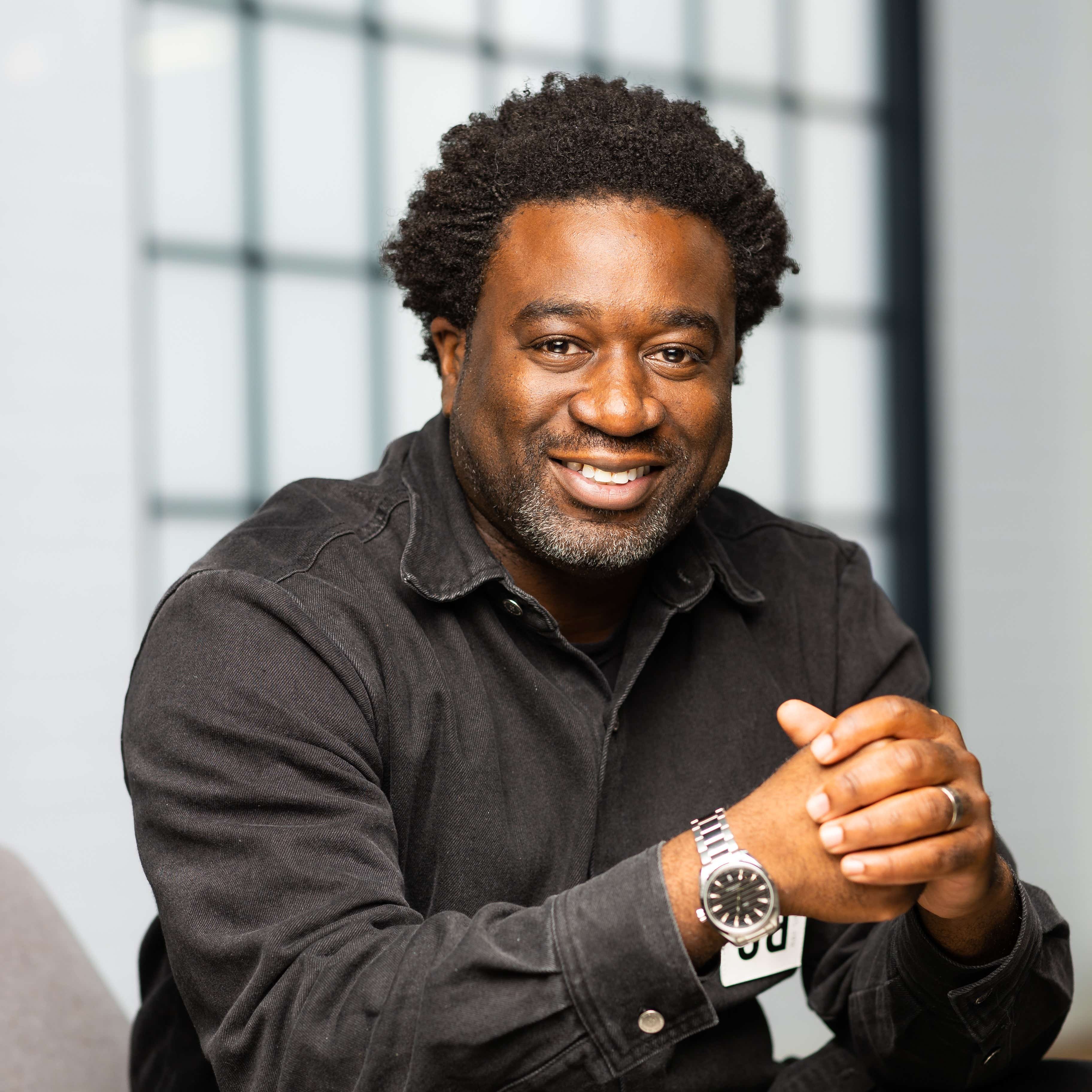 The secret to saving money on your telecoms bill is just to be aware of what you're paying each month.

Two years can be a lifetime in technology, so there could be better value deals available when your contract nears its end - simply check, compare your bill to what's out there, and make the switch."
Ernest Doku, Broadband and mobiles expert
Thinking of switching your broadband provider? Take a look at our latest broadband deals
Browse broadband deals with Uswitch
Search across hundreds of available broadband offers on Uswitch to find the right deal for you.