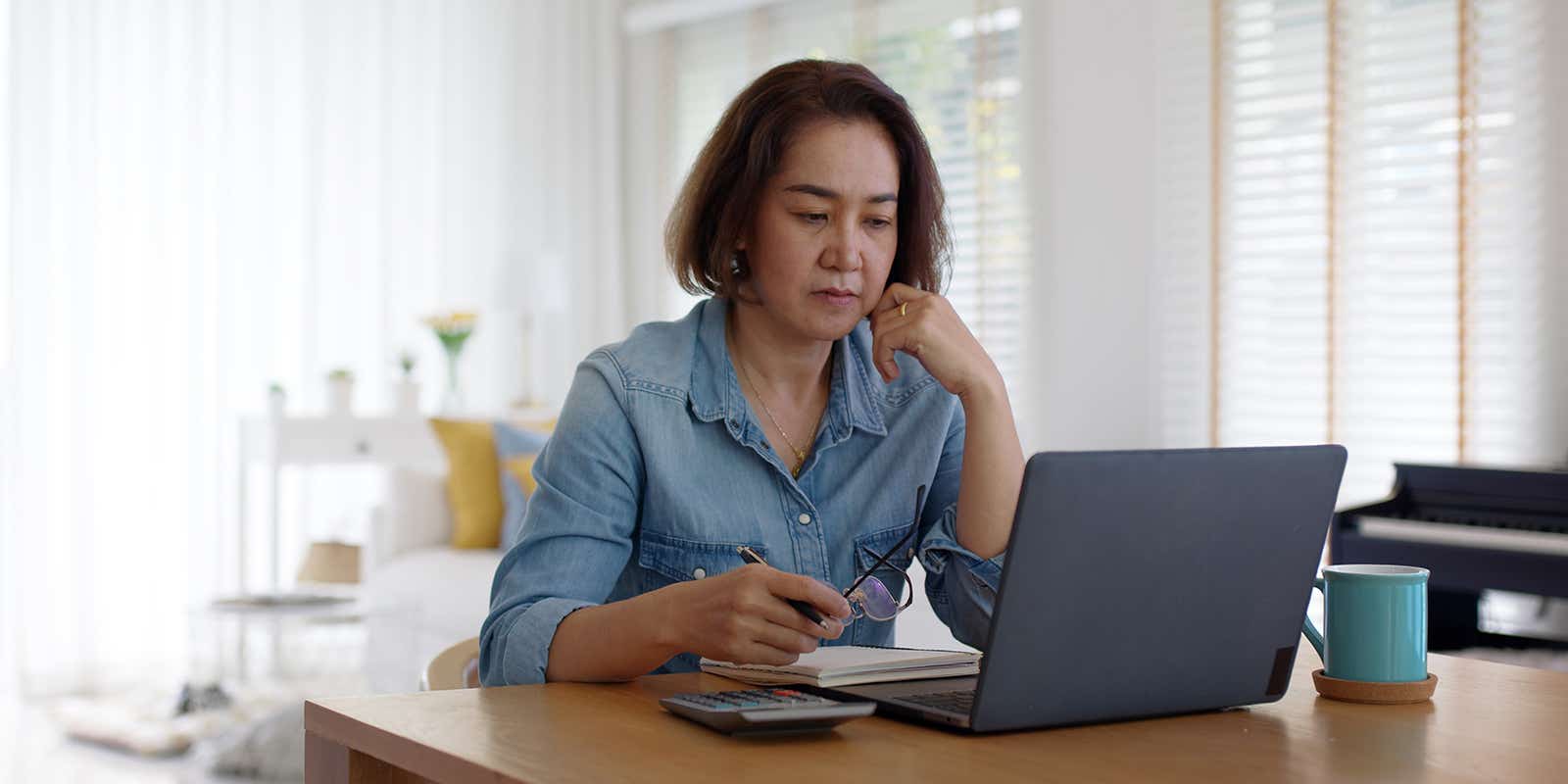 If you pay for a broadband or mobile phone bill in the UK, you might have noticed that your provider increased your monthly price in April 2023. And if you haven't, it's worth checking your latest bill to see if you're paying a different amount than before.
Because the inflation rate was so high at the start of 2023, monthly prices for millions of broadband customers increased by up to 15% — a very unwelcome price hike during a cost of living crisis.
Many broadband and mobile providers hike their prices each year to combat the inflation rate and rising business costs. They can even do this if you've agreed to a fixed monthly rate for your contract period.
But is that allowed, even at astronomical rates of 15%? And can you leave your contract early if so?
Read on to find out whether you can cancel or switch if your provider increases your prices.
What are mid-contract price rises?
Mid-contract price rises are when a provider hikes the cost of your monthly broadband bill during your contract term.
They usually take place once per year, and they're roughly tied to the Consumer Price Index (CPI) rate of inflation published each January.
And to combat rising business costs, many providers also add their own set amount of about 3% to their price rises, so they can ensure they can afford those rising costs each year.
This usually means a price increase of about 4-5% each year, regardless of the price you initially purchased your deal at. But because the CPI rate was so high in January 2023 at 10.5%, 2023 price increases for broadband contracts were significantly higher than normal this year.
And as a result, some providers raised prices by a huge 14.4% in April.
When did my broadband prices go up?
These annual broadband price increases happen around April each year.
Broadband providers tend to make their price rises effective around the Spring, but they usually announce them several weeks beforehand. So you should have heard from your provider about any potential price increase in January or February.
These price rises also take effect if you're out of contract, of course. But if your initial contract term has come to an end, you likely will already be paying a lot more than you need to. So you could seriously benefit from finding a cheaper deal right away.
There are lots of offers out there for a very reasonable price - just make sure to avoid packages that are too slow for your household's needs.
Find a better broadband deal with Uswitch
Browse our best broadband deals and see if you could switch to a cheaper package.
Which broadband providers increase your prices mid-contract?
Find out below how much each provider increased their prices by this year.
| Broadband provider | Price increase | Option to cancel |
| --- | --- | --- |
| BT | CPI rate + 3.9% (14.4%) | Unable to cancel for free - included in contract T&Cs |
| Plusnet | CPI rate + 3.9% (14.4%) | Unable to cancel for free - included in contract T&Cs |
| EE Broadband | CPI rate + 3.9% (14.4%) | Unable to cancel for free - included in contract T&Cs |
| Vodafone | CPI rate + 3.9% (14.4%) | Unable to cancel for free - included in contract T&Cs |
| TalkTalk | CPI rate + 3.7% (14.2%) | Unable to cancel for free - included in contract T&Cs |
| Gigaclear | CPI rate + 3.5% in October 2023 (14%) | Unable to cancel for free - included in contract T&Cs |
| Shell Energy Broadband | CPI rate + 3% (13.5%) | Some customers can cancel - check letter from provider |
| Community Fibre | CPI rate + 2.9% (13.4%) | Unable to cancel for free - included in contract T&Cs |
| Virgin Media | No set annual price rises (despite 13.8% increase in 2023) | Free to cancel contract or switch provider within 30 days |
| Sky | No set annual price rises (despite 8.1% increase in 2023) | Free to cancel contract or switch provider within 30 days |
| NOW Broadband | No set annual price rises (despite £3.50 p/m increase in 2023) | Free to cancel contract or switch provider within 30 days |
| KCOM | No annual price rises (despite £2 in-contract increase in 2023) | Depends on availability - check with your provider |
Providers that don't increase your prices mid-contract
Cuckoo

Zen Internet

Utility Warehouse

Voneus
If you want to know which mobile networks put prices up in April, take a look at our guide.
If you want to learn more about the level of service you get from each of the biggest UK broadband providers, take a look at our broadband provider reviews.
Uswitch broadband provider reviews
Read our expert reviews of all of the UK's biggest broadband providers.
How much have broadband prices increased by in 2023?
The CPI rate of inflation in January 2023 was announced to be 10.5%, which means that broadband prices increased by a shocking rate of almost 15% this year, when you add the additional 3-4% yearly increase that many providers have in their T&Cs.
Taking the 14.4% increase rate that providers like BT, Plusnet, Vodafone and EE incurred, this could increase your costs by the following amounts:
| Current monthly cost | Increase amount (14.4%) | Annual extra cost |
| --- | --- | --- |
| £20 | £2.88 | £34.56 |
| £30 | £4.32 | £51.84 |
| £40 | £5.76 | £69.12 |
| £50 | £7.20 | £86.40 |
| £75 | £10.80 | £129.60 |
Can I leave my contract if my prices go up?
This depends on the terms and conditions you agreed to when you signed up with your current provider.
Usually, a fixed contract for a service means that you've agreed to pay a certain price per month for a set length of time. This works both ways — your provider agrees to charge you that same amount each month, and you agree to pay that amount on an agreed date.
However, when you sign up for a broadband contract, you need to accept the terms and conditions (T&Cs) that the provider has in place in order to use its services.
And nowadays, most broadband and mobile providers include in their T&Cs that they can increase your monthly bill by a certain amount each year.
You don't have to accept these terms, but you won't be able to sign up for a provider that includes these charges if so. In this case, you'll have to find a provider that doesn't include a yearly price rise, but they are few and far between.
Essentially, if you continue to sign up to a provider that does mention price increases in its T&Cs, you will have officially agreed to pay that increased amount when it's charged. And if you want to leave your contract early as a result, you will have to pay early exit fees to do so.
This might seem unfair, given that these terms are often hidden away among a lot of text that most people never read. But if you're concerned about this before joining a new provider, it's important to specifically search for any mention of price rises in the T&Cs.
However, if you're approaching the end of your contract soon, you may not have to wait too long before you can switch away from your current deal anyway.
So be sure to look out for a message from your provider about what your options are when your fixed term comes to an end.
Find cheap broadband deals
Browse our selection of low-cost broadband deals if you want to save money on your next broadband service.
Social tariffs aren't affected by April price hikes
If you're currently receiving universal credit or another form of government financial support, you will likely be eligible for a discounted social broadband tariff from your provider.
This would let you reduce your monthly cost straight away, and these tariffs aren't affected by annual price hikes either.
Social tariffs for Universal Credit customers
Find out if you're eligible for a low-income broadband social tariff, and how much you could save per month.
If you're a broadband customer of either Sky or Virgin Media, you can usually switch away from their price increase, regardless of how long you have left on your contract.
However, the window to do so for their 2023 price increases has now passed. These providers allow you 30 days from the date they told you about the price hike to move to a new deal. And since most of those notifications would have gone out in February, this year's deadline has likely now passed.
The reason these two providers are different is because they don't have a set annual price increase in their terms and conditions for 2023.
So if they increase your bills mid-contract, you are free to look elsewhere in that 30-day period because you didn't agree to having your monthly price increased.
Broadband provider price hikes in 2023
Most of the major broadband providers have gone ahead with price increases in 2023. Here's some more information on how the price increase usually works for each of them.
Broadband deals with no mid-contract price rises
Here's a quick view of some of the deals on offer from providers that don't do mid-contract price rises.
Note: these providers are not widely-available across the UK. They are only available to homes that can access their broadband network.
Hyperoptic 150Mb Fibre Broadband - 12 Months
Gigaclear Superfast 200 Broadband
Hyperoptic 1Gb Fibre Broadband
£50 gift card
After facing growing pressure from customers, Ofcom set out new rules for broadband, mobile and pay-TV providers to display more clearly the price rises they should expect.
Beforehand, price rise information would often just be hidden in the terms & conditions, which means they'd be easy to miss among all the other information included. Now, providers must also display a short, simple and clear summary of all the contract details before you purchase the service.
This means that you can review all the terms of your plan, such as the contract length, broadband speed and monthly price, all in one place before providing your bank details.
But just as importantly, it also makes clear whether the provider will increase your prices mid-contract, and by what rate. For example, many providers have a minimum price increase of around 3%, plus whatever the rate of inflation is at the beginning of that year. So make sure to keep this in mind when you're signing up for a new broadband, mobile or TV contract.
However, this still means that providers can't offer a specific amount, in pounds and pence, of what they're expected to charge you from the next price increase.
Ideally, providers would no longer attach their price increases to the rate of inflation, because as we have seen in recent years, it's very hard to predict how high it will be in a whole year. So the hope is for price increases to be uncoupled from these rates in the future.
But in the meantime, make sure to keep track of the CPI and RPI inflation rates to get a better idea of how much your prices might increase.
Mid-contract price rises FAQs
Our best broadband deals
Search Uswitch to find the right broadband plan for you.