Many people stuck with the same account their parents opened for them when they were a child, but the 7-day Switch Guarantee changed all that. According to the Current Account Switch Service (CASS), more than 8.2 million current accounts have been switched since the service was introduced in 2013.
Switch to a better current account
Compare current accounts from different providers and find a bank that works for you.
The 'big four' of Barclays, HSBC, Lloyds Banking Group and The Royal Bank of Scotland Group dominated the current account market for years. The Current Account Switch Guarantee was introduced by the government not only to make it simpler for consumers to switch current accounts, but to increase competition between the banks. 
It's supposed to provide a simple, reliable and stress-free way to make that current account switch - and it does just that 99.7% of the time.
Consumers now have a wider choice, as the banks do their best to retain old customers while creating incentives for new ones. There are 47 banks signed up to the Current Accounts Switch Guarantee.
Although not all the newest challenger banks are part of the easy switching process, many, such as Starling and Monzo, have signed up and won lots of news business, especially from banks that closed accounts, such as Tesco and M&S.
Why take advantage of the current account switch service?
Depending on your needs and financial circumstances, there will be a number of different reasons you may choose to switch bank accounts.
An account to suit you
Making the switch allows you to take advantage of the best interest rates and rewards, or to access better or more appropriate services, such as better designed online or app banking that has the functionality you want. 
Your account closes
It also enables customers facing the closure of their accounts to move easily. Tesco and M&S recently ceased offering bank accounts but other banks may choose to close individual, or groups of customers' accounts.
Incentives and offers
To encourage consumers to switch, banks offer many incentives encouraging people to consider opening accounts, including competitive introductory interest rates.
How does the 7-day current account switch work?
The Current Account Switch Guarantee means your new bank will switch your payments and transfer your balance. Your old bank will then close your account for you. Any payments made will be automatically redirected.The Current Account Switch Service has redirected nearly 124 million transactions.
This should all take place within 7 days, known as the 7-day switch, and 99.7% of switches happen on time, according to CASS.
Most current account providers, including all the banks owned by the big four, have signed up to the new switching system. The new challenger online-only banks are not all immediately on board but many have signed up. The Current Account Switch Service states that 47 banks and building societies are already part of the service. 
When you go to open up a new current account with a bank that is part of the guarantee, you'll just need your current bank details. You'll be asked to complete a Current Account Switch Agreement form – to begin life with your new current account – and a Current Account Closure Instruction form, to end relations with your old current account. It will all be handled by the bank you are switching to.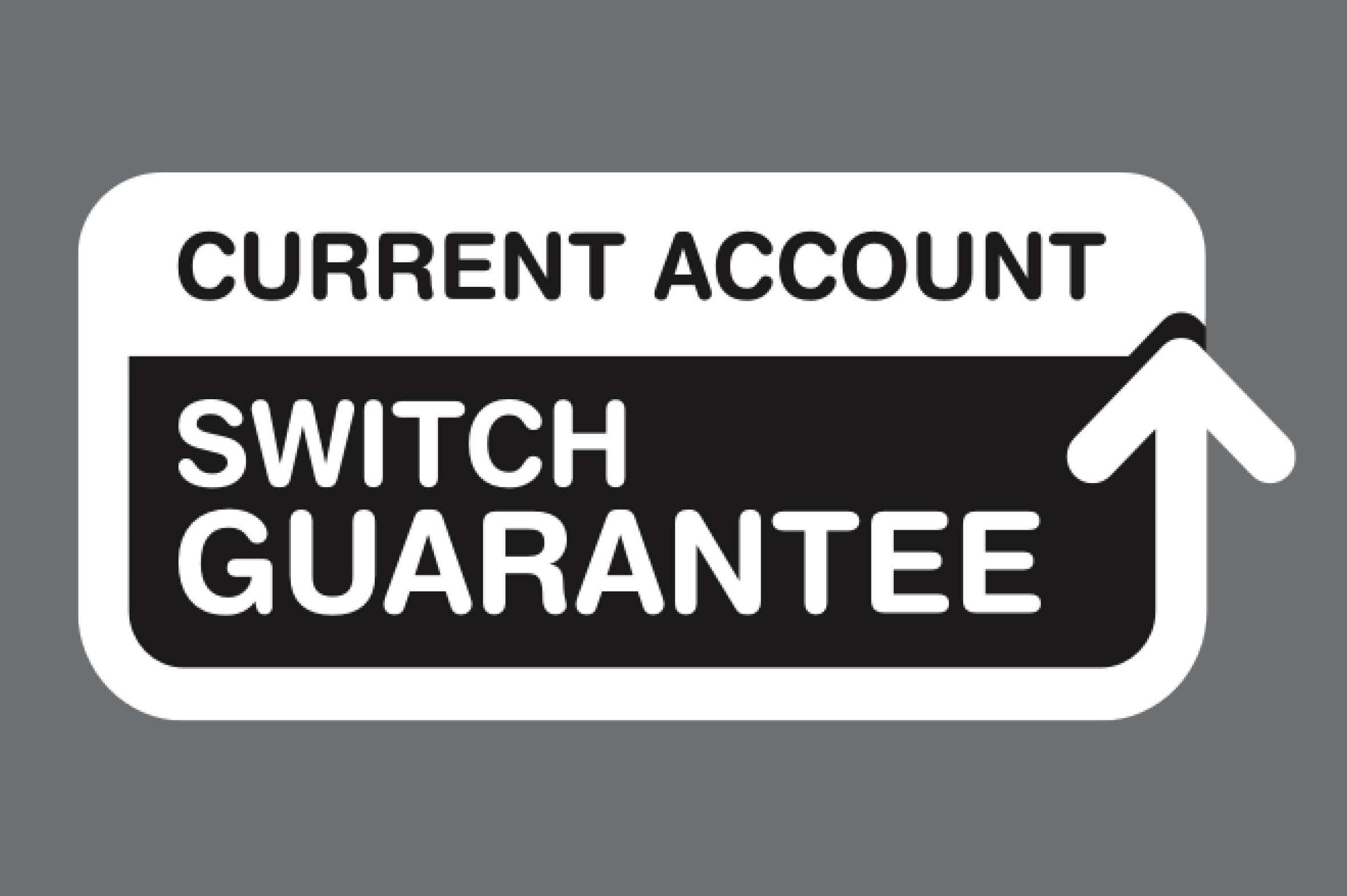 After confirming the switch date of your choosing, your new bank or building society will contact you to let you know that the process has begun, a minimum of 7 working days before the date agreed.
You can continue using your old current account right up until your switch date, so you won't be stuck in limbo.
All of your incoming and outgoing payments will be moved to your new account, but if there are any issues, your bank or building society will get in touch.
Any money in your old account will also be transferred to the new current account. For 36 months after the switch, your old current account provider will arrange for any payments accidentally made to them to be automatically redirected to the new account. Your old bank will contact the sender of the incorrect payment and provide them with your new account details.
Things to consider for the switch guarantee service
There are a few simple steps involved in switching current account:
Decide what kind of current account you need based on your spending habits

Run a comparison of current accounts available and any incentives they offer

Read the fine print before switching

Apply to your new bank, as they will transfer your cash, direct debits and standing orders across 

Decide when you want to start the switch

Don't close your old bank account until your new current account is open (this should be done for you as part of the process)
It's worth considering when thinking about making the change:
Recurring debit card payments, such as with online retailers or subscriptions that were not paid by direct debit, won't change automatically. You will need to amend them yourself with your new card details

You can switch to a joint account, however, you can't switch from a joint account to a solo account

Switching accounts can affect your credit score, as your credit history is supported by having good banking history. So it's not encouraged to switch too often. If for example you're applying for a mortgage, it's not advisable to switch accounts until after the application has been processed, to avoid impacting your credit score
The difference between a full and partial current account switch
The switch can take place in two ways, a partial or a full switch:
Full switch: This version transfers your details and payments from the old account to your new one within seven working days. Your previous account will be closed.
Partial switch: This version involves transferring the information you require from your one account to the new account, but your original account doesn't close. You can decide, which direct debits and standing orders to keep. It's important to note that the '7-day switch' doesn't apply to this version of the switch.
Switch to a better current account
Compare current accounts from different providers and find a bank that works for you.