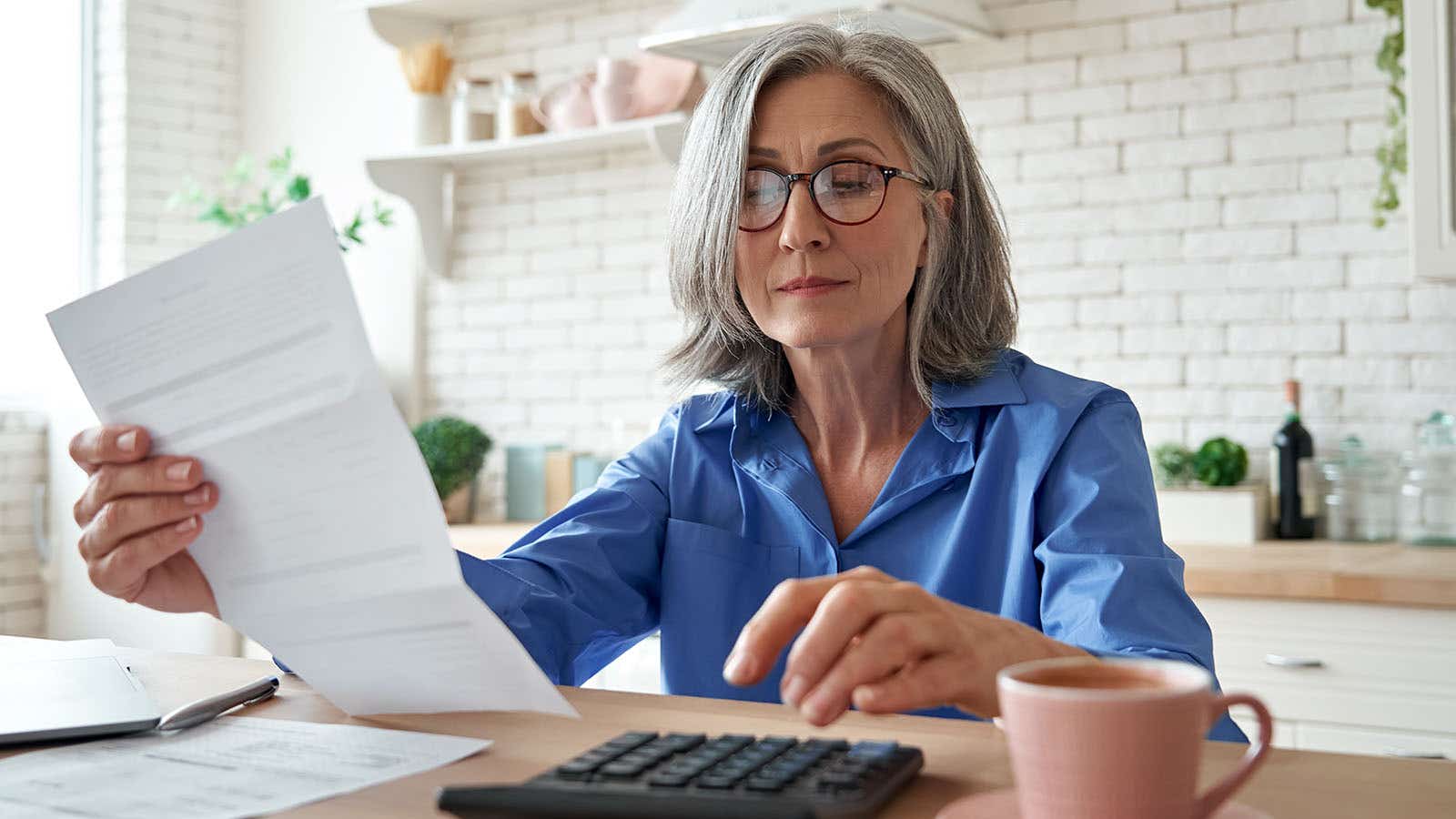 Vodafone broadband customers have been hit by a mid-contract price increase of nearly 15% from April 2023, according to details published on its own website.
The provider, along with others like BT, Plusnet and EE, increases its prices each year in line with the inflation rate, plus its own extra rate of 3.9%.
And since the CPI inflation rate was a huge 10.5% in January 2023, the total mid-contract price rise for Vodafone in 2023 is 14.4%. This affects almost all of its 1.1 million customers. So, if you currently pay for a Vodafone broadband contract, you will likely see your prices go up as a result.
And unfortunately, because this price rise policy is in Vodafone's terms and conditions, you probably won't be able to cancel your contract early without paying an exit fee.
Read on to learn all about Vodafone's mid-contract price increase, and what you can do if you're affected by it.
How much was Vodafone's 2023 price increase?
The price rise you receive will depend on how much you pay for your Vodafone broadband contract per month.
A 14.4% price increase means you'll be required to pay that amount on top of your monthly rate as of the 1st April 2023.
Here's an example of how much more you'll be paying per month on this kind of price increase:
| Current monthly cost | Increase amount (14.4%) | Annual extra cost |
| --- | --- | --- |
| £20 | £2.88 | £34.56 |
| £30 | £4.32 | £51.84 |
| £40 | £5.76 | £69.12 |
| £50 | £7.20 | £86.40 |
| £75 | £10.80 | £129.60 |
Our best broadband deals
Search on Uswitch to find the right broadband package for you.
Which Vodafone customers are affected?
Almost all Vodafone customers are affected by its annual price increase. This includes customers who are currently in the middle of their contract with Vodafone, because the provider mentions in its T&Cs that prices will go up each April.
However, there are two types of customers who are exempt from Vodafone's yearly price rise:
Vodafone Essentials customers: Customers who use Vodafone's broadband social tariff won't see their prices go up. This discounted plan is only available to customers who receive Universal Credit, Job Seekers Allowance, Disability Allowance, Employment and Support Allowance or Personal Independence Payment.

Other vulnerable customers: All other customers who Vodafone has identified as financially vulnerable are exempt from the price increase.
If you think you need to be identified as financially vulnerable or you're currently struggling to pay your Vodafone bill, get in touch with the provider and it will look for ways it can support you.
What can Vodafone customers do if their prices increase?
This depends on whether you are in contract or not.
If you're part-way through your fixed contract term, you unfortunately won't be able to cancel it early without paying an exit fee. This is down to the T&Cs Vodafone displays when you sign up.
But if your contract term has ended, you can re-contract or switch away from Vodafone whenever you like.
How to switch broadband
Switching broadband is a lot easier than you'd think. Read our step-by-step guide to finding a new broadband deal
Most other broadband providers have set yearly price increases, too, while some smaller broadband providers have committed to no mid-contract price rises. However, the smaller providers are often less widely available across the UK than the big brands.
Learn more about price increases from all the other UK broadband providers and which ones will let you switch early by reading our mid-contract price rises guide.
Can I cancel Vodafone for free?
If your Vodafone broadband prices have gone up mid-contract, you won't be able to cancel your service early without paying exit fees.
Some broadband providers let you do this, though. Sky and Virgin Media's price rises aren't fixed at a certain rate in their T&Cs, which means you get a 30-day window to end your agreement with them if they increase your prices.
Vodafone, on the other hand, does include a fixed price rise rate each year, as do other broadband providers like BT, Plusnet, TalkTalk, EE and Shell. This means you will have to pay a penalty fee to leave your contract early if you're with any of these brands.
However, you can cancel your Vodafone contract penalty-free if you're either:
This is because your fixed term is ending. So, if you don't find a new deal, you could end up paying out-of-contract fees on top of this annual price rise.
Should I stay with Vodafone?
If you're able to end your current Vodafone contract penalty-free, you'll be able to re-contract on a cheaper new deal with the same provider. But this also means you can start comparing similar broadband packages from other providers and switch to a deal that's better for you.
Just keep in mind that most other providers will still increase your prices each year. So you shouldn't necessarily expect to be avoiding a price rise if you sign up with another company.
At Uswitch, we've written in-depth expert reviews of all of the major broadband providers in the UK. They're all backed up by a 20,000-person customer survey, which helps to show which providers are considered the best for different aspects of broadband service.
So, whether you care most about price, customer service, internet speed, reliability or all of the above, our reviews will help to guide you to make a more confident decision.
Uswitch broadband provider reviews
Read our expert reviews of all of the UK's biggest broadband providers.
Vodafone end-of-contract price hike
Vodafone's annual price hike isn't the only price increase you might see from the provider.
Once your fixed contract has ended, Vodafone will also raise your monthly price by £3. But there's a simple way to avoid this particular price increase. Out-of-contract price hikes are a very common practice from providers, and Vodafone's is actually one of the lowest in the market.
The good news is that being out of contract also means that you're completely free to find a new broadband deal at just 30 days' notice. And you won't have to pay a penalty fee to do so.
This could be another contract with Vodafone or it could be another broadband package from a provider that's offering a better deal. But it essentially means you can avoid the extra £3 per month and find a new service that matches what you need.
Find cheap broadband deals
Browse our selection of low-cost broadband deals if you want to save money on your next broadband service.
Why is Vodafone increasing prices?
Vodafone's price rises are tied to the rate of inflation. But because it adds its own extra increase each year, it always ends up charging above the inflation rate.
In addition to the inflation rate, the provider says its price rises "reflect our investment in upgrading our network and services". This essentially means they're put in place to cover the costs of the improvements it makes to its broadband, 4G and 5G services.
The trouble is, customers have no idea what the inflation rate is expected to be several months in the future. In January this year, the CPI rate reached 10.5%. But in January 2022, the CPI rate was at its highest point in 30 years at 5.5%. And in 2021, it was only 0.7%. 
There have been some steps to make this clearer. Providers must now prominently display their price increase figures to the customer before they sign up, rather than bury it in their T&Cs.
However, this doesn't stop the fact that no one knows what the inflation rate is expected to be next year or the year after. So customers won't be able to see, in pounds and pence, how much they could be paying per month by the time their contract is up. This makes it much more difficult to budget for.
The best advice we can give for customers in this situation is to search for what the predicted inflation rate might be for January next year. There's no definitive answer, but it may help to give an idea of how much extra you'll be paying next year.
If you're looking to contact Vodafone about its price rises, whether it's to get more information or haggle for a better deal, there are lots of ways you can get in touch.
Phone: Call Vodafone's customer service team on 0333 304 0191

Website: Log into your My Vodafone account to visit the Help & Support section or use the TOBi Live Chat

Twitter: Get in touch with its Twitter customer support team @Vodafone UK
Our best broadband deals
Search on Uswitch to find the right broadband package for you.