Buying a new car is likely to be one of the most expensive purchases you will ever make, so making sure you have the right finance and insurance in place is essential.
Here's what you need to know when it comes to financing and insuring a new car.
How to choose the right new car 
If you're looking for a new car, it's likely you've already got a model, make or type of car in mind.
The car you buy could have a big impact on your finances — on top of the initial cost to purchase it, you should also take running costs, monthly finance payments and car insurance into consideration too.
Find out more about insurance groups and the cheapest new cars to insure in our guide.
And if you can't decide on whether to buy new or used, check out our guide on what to look for when buying a used car.
How to pay for a new car
The most obvious, and cheapest, way to buy a car is with cash. But it's not necessarily the best way to buy a car.
Buying with a credit card or car finance offers more consumer protection, so before you part with cash you need to research your finance options before going to a car dealer.

You could find much cheaper car finance by comparing car loans from different lenders, instead of signing up to a loan on a forecourt.
Car finance loans
Car finance loans will typically lend you however much the car you want to buy costs. They are usually secured against your car. There are two types of car loan, hire purchase and personal contract purchase.
Should you take out a car finance loan?
Having the car as security means that the lender is willing to lend bigger sums

You can often also get offer better rates via car finance loans

Finance is often more available to those with poor credit scores

If you can't meet repayments your car will be repossessed
There are two main types of car loan:
Hire purchase 
This is when you pay an initial fee, then agree a series of monthly payments until the car is paid off.
Personal contract purchase
You pay an initial fee, then a monthly cost for a set period - typically 36 months.
At the end of the period, you either return the car to the dealer or make a final payment to own it outright - known as a 'balloon' payment.
The condition and milage of the car when you hand it back are also considered - with money handed back if it is in better shape than predicted or potentially taken away if it is in worse shape.
The balloon payment and estimated value of the car at the end of the contract are agreed at the start.
Compare car finance loans
Compare all sorts of loans from personal loans to car finance loans.
Personal loan
If you want to borrow up to about £35,000, then it's worth taking a look at personal loans. 
These are unsecured loans offered based on your credit score, so the better your score the more you'll be able to borrow and the less it will cost you.
This route sees you own the car outright, with missed payments hitting your credit score rather than seeing the car repossessed. Be warned though, that missed payments and defaulted loans can result in county court judgements against you or even potential bankruptcy proceedings, where bailiffs have the right to claim a wide range of assets back - potentially including your car.
Should you take out a personal loan?
A personal loan is typically the cheapest way to borrow a big sum of cash 

But they can be relatively inflexible

If you can't meet monthly fixed repayments, your credit score will be damaged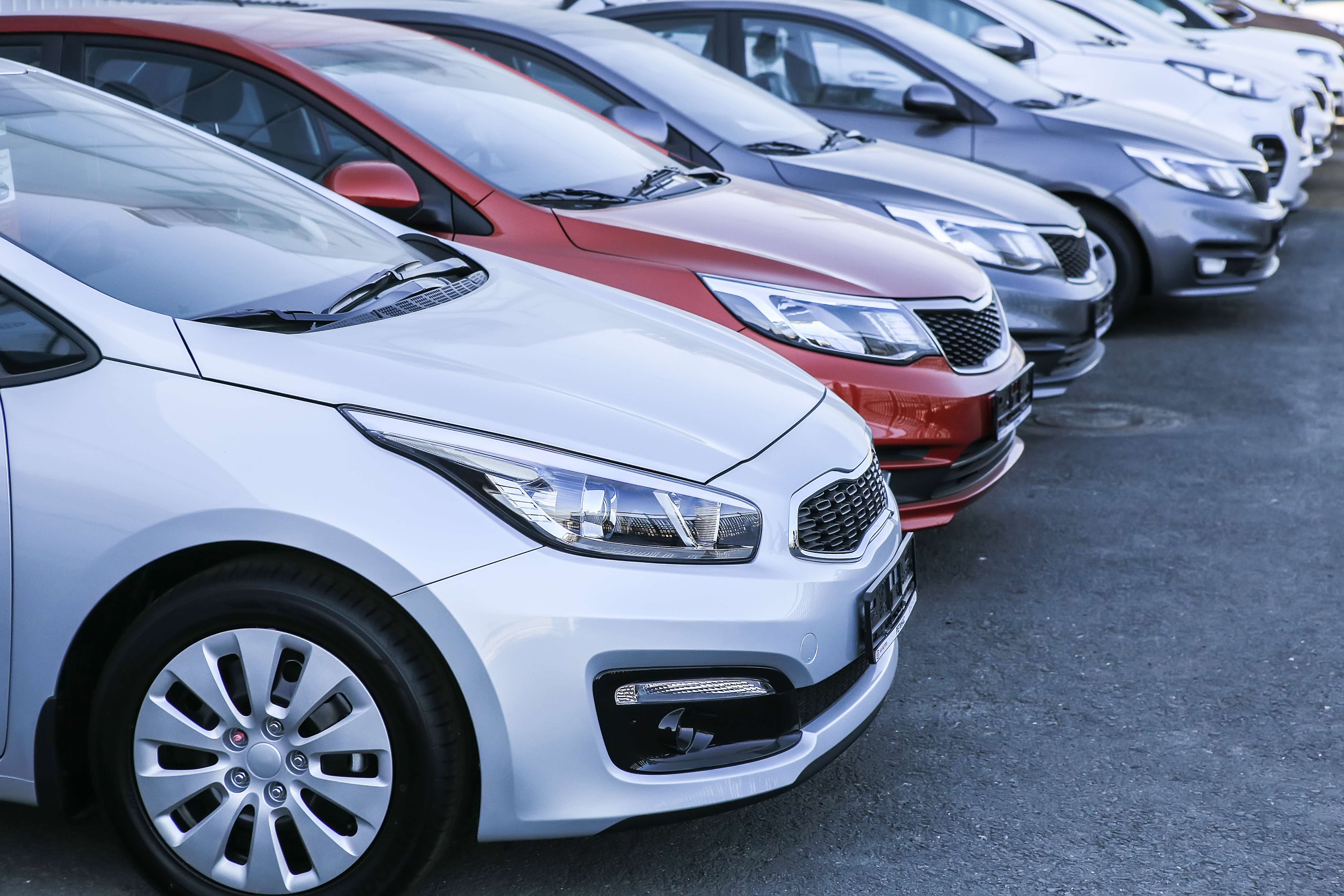 Credit card
If you want to buy a car costing between £1000-£5000 then using a credit card could be an option. 
If you use a 0% purchase card and pay off the balance before the interest-free period expires, you can effectively borrow for free. 
However, if you don't pay off your balance in this period, you will either need to transfer the debt again or be charged higher interest rates than most personal loans - typically about 20%.
The amount you can borrow on these cards will vary, however, depending on your credit score.
Should you use a credit card to buy a new car?
What you can borrow will depend on your credit score

It can be a cheaper and easier way to pay for car than taking out a loan

You'll also enjoy more flexibility with your monthly repayments 

Not all car dealers will accept payment through credit card
Selling your old car to buy a new one
Another way of financing your car is to look for the best price for your old one.
There are a few options to consider, whether your priority is to get the most money for your car or to make a quick sale.
Selling your car privately
Selling your car to a private buyer can help you to get a good price but bear in mind any advertising fees as well as the time it can take to take calls and conduct viewings.
Selling your car to a dealer
You may get less from a dealer, but you'll be offered a price upfront and could have the car taken off your hands quickly. If you're buying your new car from the same dealer you may be able to agree a part-exchange deal.
Selling to a car-buying service
A car-buying service like Motorway may be the most convenient way to sell if you want to quickly make room for a new car. You can get a quick online valuation, arrange a free collection and get paid the same day via instant bank transfer.
How to insure a new car
If you already own a car 
You'll need to decide whether you want to transfer your current policy over to your new car or whether you will be better off cancelling your current policy and taking out a new one to cover your new vehicle.
If you plan to keep your old car as well as your new car
Whatever you do, you must inform your insurer when you buy a new car, even if your new car will be a second (or third, fourth or fifth) vehicle. You will need to tell your insurer as they need to know how many vehicles are kept in the household.
If you're replacing your current car
Get in touch with your insurer and ask if they are willing to insure the new one. Bear in mind that they may charge you to change your vehicle details and the car could affect the price, particularly if it is more valuable or powerful than your current vehicle.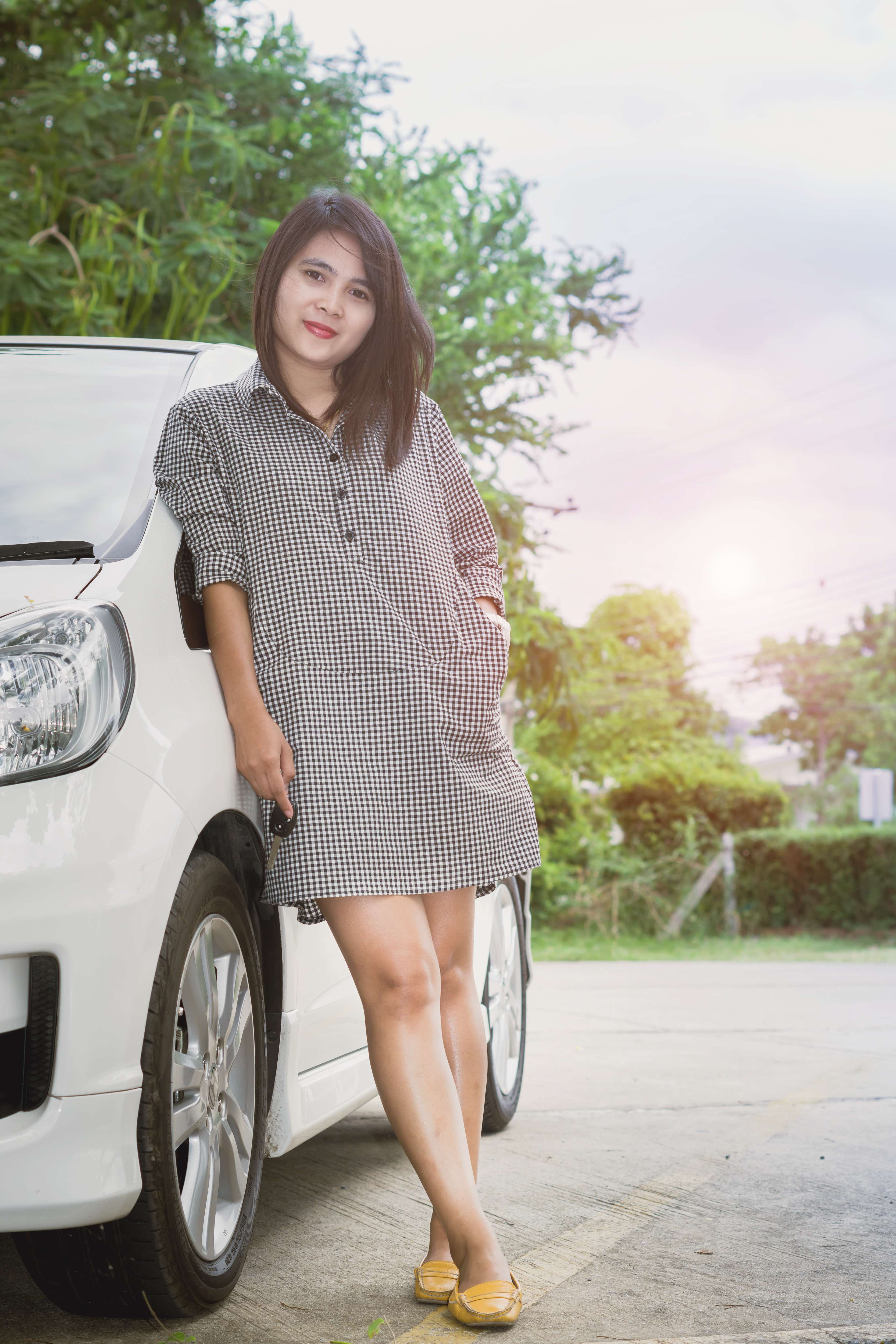 What if I am not happy with my car insurance quote?
If you're unhappy with the new price your insurer quotes you, you might be better to shop around for car insurance quotes for your new vehicle. 
Your current insurer may charge you a cancellation fee, but if you can get a good enough deal on your new policy, you still could save enough to make switching worthwhile.
Make sure you are insured to drive your new car home
Don't just assume you can drive your new car home and sort out the insurance later on — valid insurance is a legal requirement and you're breaking the law if you drive the car home without being covered.
If you're buying a new car from a dealer, it's likely you'll be provided with 'driveaway insurance', which will cover you temporarily for the first few days of owning your car. 
But be sure to check with your dealer — it's not worth the risk if you write off your new car on the way home or get stopped by the police, only to find out you're not insured.
If you're buying from a private seller, or are unhappy with the quote offered by the dealer, you could consider temporary or even one-day car insurance.
Get started by comparing car insurance quotes with Uswitch:
Get a car insurance quote
See a range of car insurance quotes in just a few minutes when you compare with Uswitch