Where should I compare iPhone 12 mini deals?
The iPhone 12 range introduced the smaller, more compact, somewhat nostalgically-sized iPhone 12 mini. And while it featured all of the same specifications as the standard iPhone 12, it came in a size reminiscent of the extremely popular iPhone 8.
If you're looking for a phone that fits more comfortably in your hand or in your pocket, but don't want to sacrifice any functionality, you should compare iPhone 12 mini deals to see if this smaller handset could be right for you.
iPhone 12 mini: features and specifications
Weight: 135g
Dimensions: 64.2mm x 131.5mm x 7.4mm
Dual lens camera system with 12MP Wide and 12MP Ultra Wide cameras
Three storage options: 64GB, 128GB and 256GB storage
5.4‑inch all‑screen OLED display
Five colourways: Product Red, Black, White, Green, Blue and Purple
Also available: iPhone 12, iPhone 12 Pro, iPhone 12 Pro Max.
The iPhone 12 mini is equipped with Apple's A14 Bionic chip which means smooth operating, faster performance and the ability to play console quality games.
The iPhone 12 mini also has 5G connectivity. So provided you're signed up to a 5G data plan and you can get a 5G signal in your area, you'll be able to enjoy superfast downloads.
iPhone 12 mini: availability and price
The iPhone 12 mini is the most affordable smartphone of the iPhone 12 range, priced at £579 as of August 2022. The iPhone 12 mini came out in November 2020, so you might need to check availability with your preferred network or from a third-party retailer.
How good is the iPhone 12 mini display?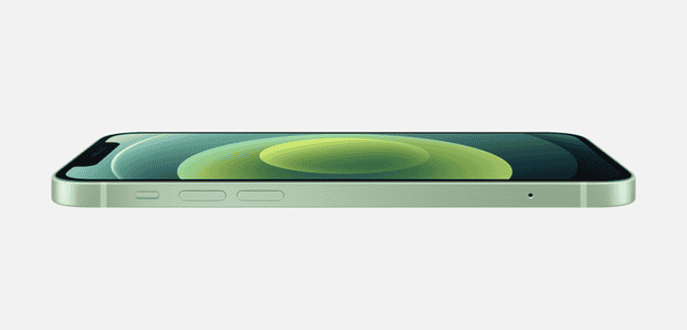 As the name suggests, the iPhone 12 mini is one of Apple's smallest handsets with a 5.4-inch screen, but that doesn't mean it skimps on quality. And it was dubbed 'the smallest, thinnest, lightest 5G phone in the world' when it was first released.
It's durable too. New Ceramic Shield material from Corning is said to be 4x stronger than any previous iPhones.
The Super Retina XDR display has a true edge-to-edge look that's twice as bright as the iPhone 11. The iPhone 12 mini also has an IP68 water resistance rating.
How good is the iPhone 12 mini camera?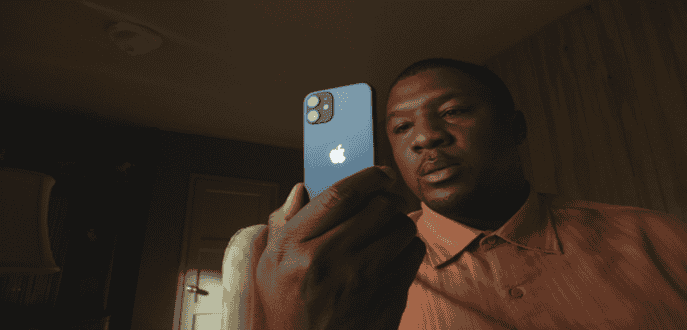 There's a two-lens set up on the back of the iPhone 12 mini which helps you take sharp photos thanks to Apple's excellent image software.
The iPhone 12 mini delivers what Apple calls "powerful computational photography" thanks to the A14 Bionic chip and the and a new dual-camera array.
You'll get both ultra wide camera and wide camera with an ƒ/1.6 aperture that gives you fantastic low-light photography and videos. And with night mode better than ever, your photos after dark will look great.
How good is the iPhone 12 mini for video?
Like the iPhone 12, the iPhone 12 mini has Dolby Vision included, which means it can record in high dynamic range (HDR) video format. The iPhone 12 mini can record video in 4K at 30fps, which is pretty powerful for such a small device.
However, while it is capable of great video recording it's just a little less powerful than the iPhone 12 Pro models which can shoot in 4K at 60fps.
How long does the iPhone 12 mini battery last?
The iPhone 12 mini 2227 mAh battery is smaller than other iPhone 12 batteries, and so as a result doesn't last as long. Continuous use browsing the internet would drain the battery in under 11 hours, and continuous video playback would take just over fives hours to drain it completely. Not terrible considering its size and an overall longer-lasting battery than the similarly-sized iPhone SE.
What is the difference between iPhone 12 mini and iPhone 12 Pro Max?
The smallest and largest handsets in the iPhone 12 range have a few similar features, but in terms of specifications they are wildly different. From cameras to battery life, screen size and processing power, the iPhone 12 Pro Max outstrips the iPhone 12 mini in every way – including price.
Read our full comparison of the iPhone 12 mini vs iPhone 12 Pro Max to see which you like best.
Author: Ray Ali Last updated: 14 August 2023