Samsung Unpacked just introduced the world to the brand new Galaxy S21 range of smartphones, and we're very excited by the three phones - the Galaxy S21, Galaxy S21 Plus and Galaxy S21 Ultra.
Samsung also showed off some more impressive tech, a new set of its excellent true wireless earphones - say hello to the Galaxy Buds Pro. Not only do they look (and sound) great, but Samsung is even offering them as a free gift for anyone who orders a Galaxy S21 Ultra! And when you factor in that the Buds Pro cost £219 in the shops, you'll see this is a deal that cannot be missed.
More interested in the S21 or S21 Plus? Well pre-order either of those and you can still get a pair of Galaxy Buds Live worth £179 for free.
We've already taken a good look at the S21 range in detail here, so let's see what the Galaxy Buds Pro have to offer.
Samsung Galaxy Buds Pro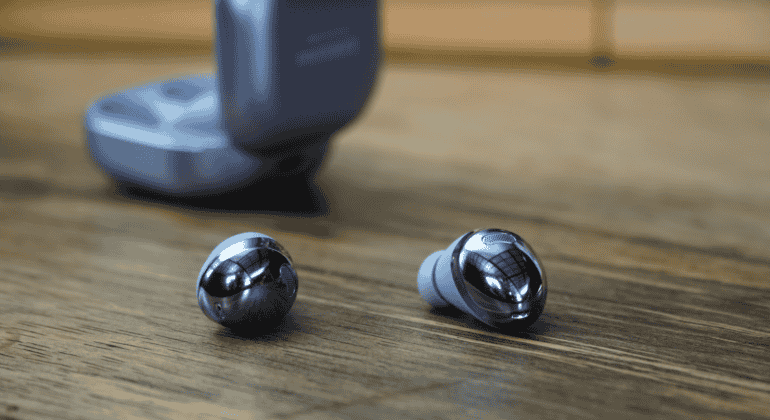 Photo taken by Drew Evans of CNET.
The Galaxy Buds Pro are Samsung's latest true wireless earphones. Great sound, noise cancellation, water resistance - what more could you want?
Samsung has gone all out on audio quality with the Buds Pro. They house two speakers compared to most earbuds' solitary speaker, so you get more oomph in your music.
That water resistance is rated at IPX7, which means they can be submerged in up to a metre of water for half an hour. It's also a considerably higher rating than the IPX4 found on the Airpod Pro.
The Galaxy Buds Pro also boast active noise cancellation so you can block out the outside world and get fully immersed in your sounds.
The Galaxy Buds Pro look great too with a colour scheme that matches the S21 range. Pick them up in Phantom Violet, Phantom Black and Phantom Silver.
They'll last for around five hours if you're using noise cancellation, but if you need a battery boat you can get an hour's worth of charge in just five minutes.
Samsung Galaxy Buds Live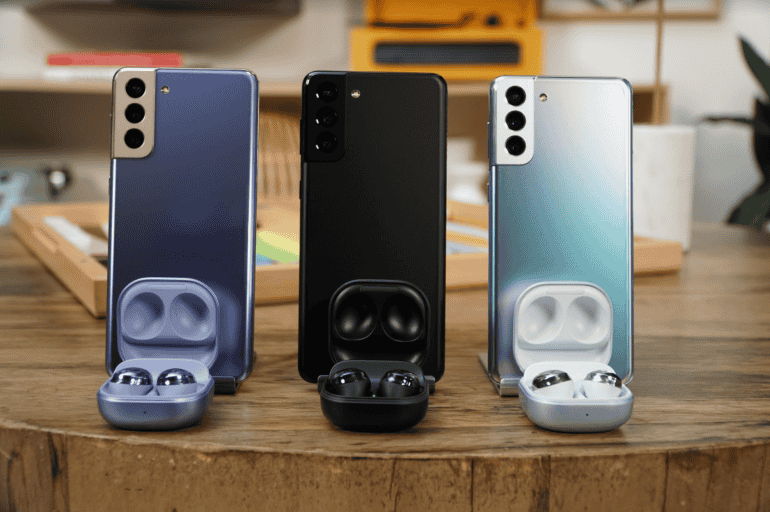 Photo taken by Drew Evans of CNET.
The Galaxy Buds Live are another of Samsung's popular wireless earphones. Galaxy Buds Live have active noise cancelling which means you can block ambient sounds out from the world, so it's just you and the music.
The Galaxy Buds Live look pretty cool too. They have a bean-like shape that Samsung claims gives users a more comfortable fit than previous models. Bixby voice assistant is included too, to help out with questions and information.
Expect around 5.5 hours of battery when you've got ANC and Bixby on, or 8 hours with those features switched off.
Claiming your Galaxy Buds
First of all, pick either the Galaxy S21, Galaxy S1 Plus or the Galaxy S21 Ultra. Then, hop over to our deals pages to find the perfect plan, and pre-order your exciting new smartphone!
Samsung Galaxy S21 Ultra deals
Hurry though, this pre-order offer won't last for long.
This offer is only valid through selected retailers. For full details head to Samsung.com
Was this article helpful?