Apple has just held its first tech event of the year, and the big news is that we have a new iPad Pro on the horizon.
iPad Pro
If you're in the market for a new tablet, the new iPad Pro is an exciting option, with 11-inch and 12.9-inch versions available.
The main feature on the new 12.9-inch iPad Pro is the stunning Liquid Retina XDR display.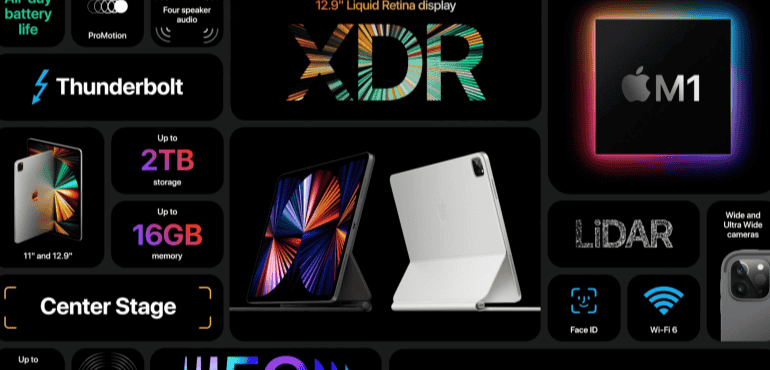 Apple has created a mini LED that's powering the new screen, and it means the new iPad Pro has over 10,000 mini LEDs in its display. To put that into context, the last iPad only had 72 LEDs. It's a huge leap in quality and it really makes content, games, apps and tools a joy to see. The display boasts 1,000 nits of full-screen brightness and 1,600 nits of peak brightness.
Both of the new iPad Pro models have been given a processing boost thanks to the inclusion of Apple's M1 Chip. Usually found in Macs, the M1 Chip hugely increases performance in the iPad Pro by up to 50% over the previous generation. That means improved graphics, faster speed, higher frame-rate and more.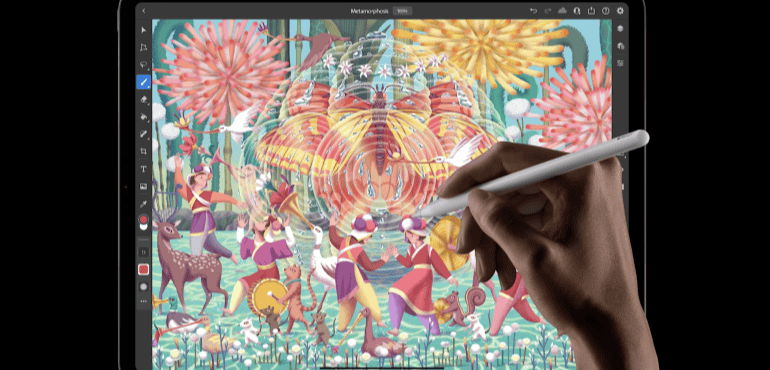 In fact, the graphics are said to be 40% better than the last model, and the overall speed of the new iPad Pro is a staggering 1500x faster than the original iPad Pro.
Apple is pushing the new iPad Pro as a device for gaming, and you can now connect PlayStation and Xbox controllers to the iPad.
There's a new feature on the front camera too - Centre Stage. It's meant for group shots and video, and pans in and out to keep you in the centre of the screen while also including other people in the frame.
A big new feature for the iPad Pro is 5G connectivity. Following on from where the iPhone 12 range started, the new iPad Pro can connect you to superfast downloads and streaming, smooth video calls and seamless gaming - provided you're connected to a 5G data plan.
Apple AirTags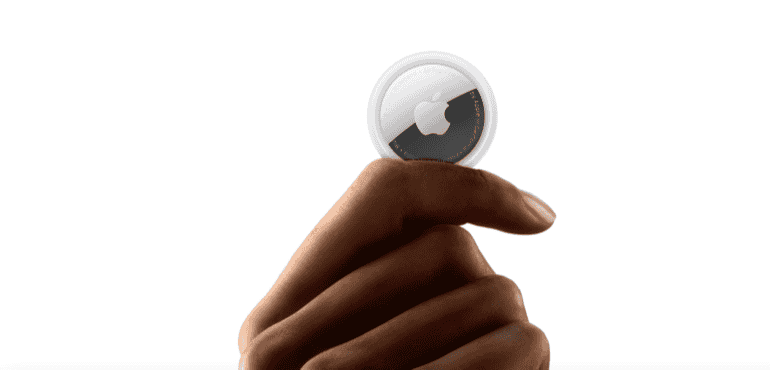 Apple has also unveiled a new product - AirTags. This dinky little device can be attached to pretty much anything you can think of - purse, keys, remote control - then if you lose the item, you can easily find it by looking in your Find My app on your iPhone. It's affordable too, with a price of just $25 announced. Never lose your wallet in your home again.
While this Apple event didn't have a new iPhone to show off, it did reveal a new look for the iPhone 12 - purple. The attractive new shade is added to the iPhone 12's existing colour range, and you can pre-order it from this Friday.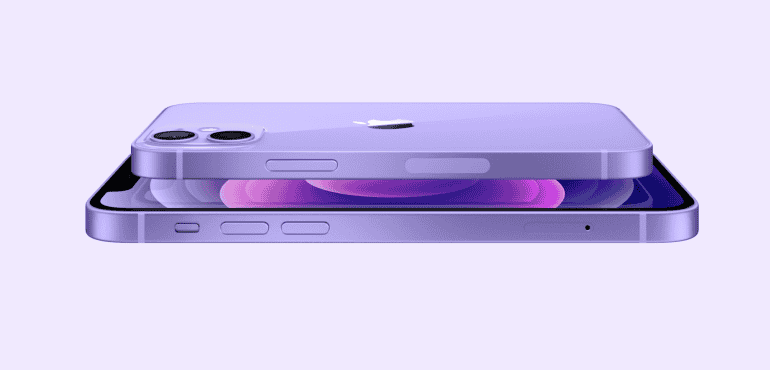 Ru Bhikha, tech expert here at Uswitch, said: "Following a year in which the lines between home and work have become blurred, it is clear that Apple has put a lot of effort into creating an iPad that can be all things to all people.
"The updated iPad Pro, which now includes the MacBook's M1 chip, has enough firepower to rival high end laptops. This makes it ideal for those who require more processing power for work or gaming - and the addition of 5G for users on the go.
"Its mini-LED display will impress movie buffs at home and those who rely on pin-sharp graphics in their working lives. This display comes at a cost, which explains why it is reserved only for the most premium model.
"The rise of the home office has also influenced Apple's redesign of the iMac, with the popular desktop computer now coming in a range of colours with slicker and slimmer designs, smaller bezels and improvements to its visual and audio quality.
"Newest to the Apple line are AirTags, which aim to abolish that moment of panic when you can't find your keys or your bag.
"It remains to be seen how specific the accuracy can be on this type of technology. Misplacing an item is one worry but it still wouldn't stop a thief from simply removing the tag after something has been stolen."
The new iPad Pro comes in two sizes - the 11-inch model which starts at $799 and the 12.9-inch model which comes in at $1,099. Remember, you only get the new Liquid Retina XDR display on the larger iPad Pro.
You can pre-order the new iPad Pro from 30 April, with a mid-May date expected for release.
Was this article helpful?