Amazon Prime Day is officially here. As usual, there are plenty of heavy discounts that are ripe for picking, and this year there's no shortage of offers on headphones and speakers that you could take advantage of.
With summer finally here, you'll want to soundtrack these glorious warm days in style, and our selection of headphones and speakers will help you do just that. Take a look at our top picks this Amazon Prime Day.
Budget headphones and speaker deals for Amazon Prime Day 2021
If you're looking to snap up a cheap speaker or set of headphones this Amazon Prime Day, these offers could be for you.
Price: £19.99 (was £29.99) Discount: £10.00 (33%)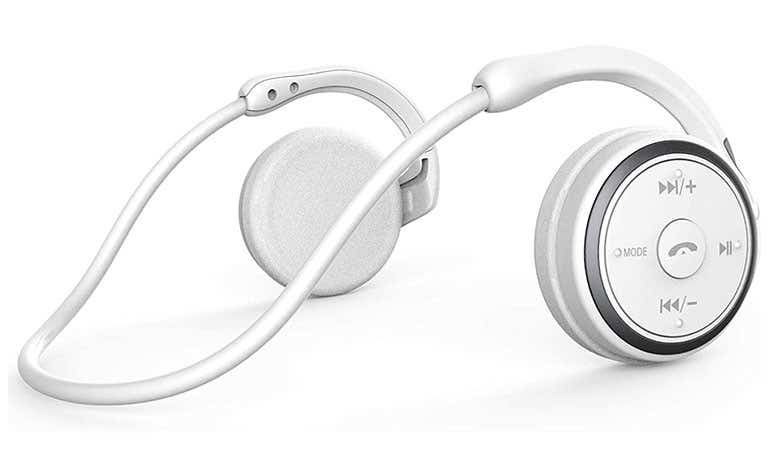 These Bluetooth earbuds provide the full wireless headphones experience but for a much cheaper price. You'll get good sound quality, a comfortable in-ear fit and up to 12 hours of playback for the very reasonable price of £19.99, down one third from £29.99, this Amazon Prime Day.
They're a great set of headphones for exercising and taking calls hands-free. So if you're always on the move, you can rely on the Kamtron Bluetooth Wireless Sports Headphones to keep you in touch with the world.
Other features include:
Sweat proof and lightweight: Very light headset that's resistant to sweat for super comfortable long-distance running.
Bluetooth 4.2: A strong wireless connection that's capable of delivering high quality sound.
Quick charge: Fully charge your earbuds in just 2.5 hours.
Get the Kamtron Bluetooth Wireless Sports Headphones from Amazon.
Price: £15.99 (was £22.99) Discount: £7.00 (30%)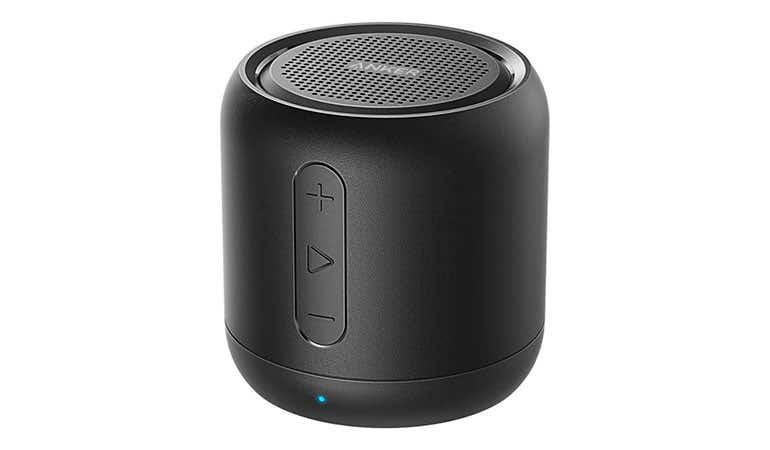 Considering the size of this mini wireless speaker, it packs a huge punch. It's small enough to fit in handbags and small backpacks, yet still provides a powerful sound with a deep bass that will carry a long way.
And thanks to a strong Bluetooth range of 66ft, it means you can put it down on the beach or at a campsite and control it while you're off dancing. For 30% off at just £15.99 this Amazon Prime Day, it's the definition of portable.
Other features include:
Long-lasting battery: Get up to 15 hours of continuous playback on a single charge for those all-day summer parties.
Make and take calls: Receive and make phone calls with the speaker while you're on the move, thanks to a built-in microphone and noise-cancelling technology.
Take a look at the Anker Soundcore Mini Bluetooth Speaker on Amazon.
Mid-range headphones and speaker deals for Amazon Prime Day
There are some great mid-range headphones and speakers on offer for Amazon Prime Day 2021. Here are our favourites.
Price: £89.99 (was £169.99) Discount: £80.00 (47%)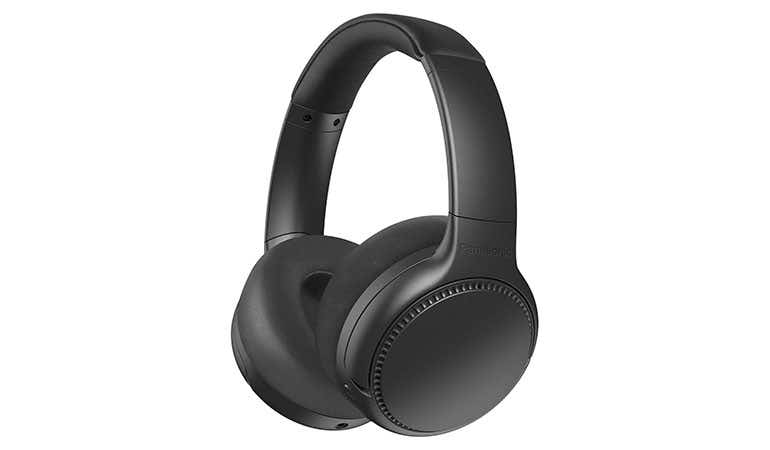 Get up to 20 hours of listening time on a full battery and up to 90 minutes of juice on a quick 15-minute charge with these durable but comfortable over-ear headphones from Panasonic.
With active noise-cancelling, you can fully immerse yourself in your music with much less distraction, helping you enjoy the full audio experience as it was originally intended. For nearly half price at £89.99 this Amazon Prime Day, it's an absolute steal.
Other features include:
Bass Reactor: Not only is the sound incredibly powerful, but the bass is made even more effective thanks to the Bass Reactor, which physically vibrates the ear cups for a much deeper, more enhanced sound.
Voice Assistant: Speak to your phone's smart assistant, control what you're listening to and make phone calls all with your voice.
Buy the Panasonic M700 Deep Bass Wireless Overhead Headphones on Amazon.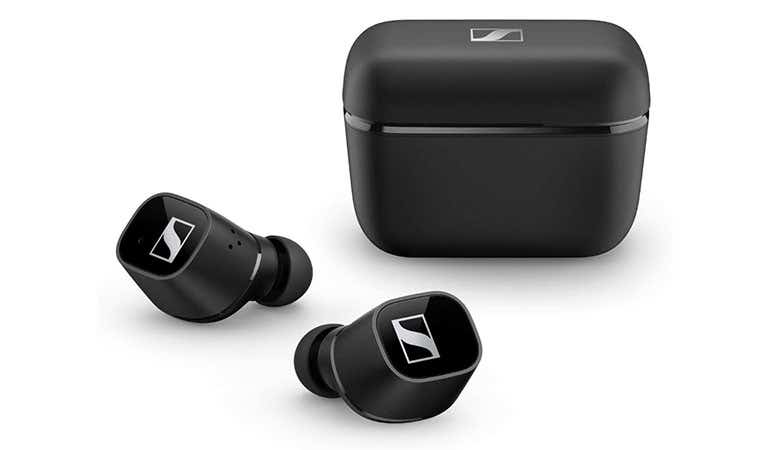 Price: £79.00 (was £169.99) Discount: £90.00 (53%)
Enjoy 20 hours of premium listening without need for wires with these true wireless earbuds. With Sennheiser's excellent high-fidelity audio quality and customisable sound mixing, you'll get a completely personalised experience that's fine-tuned for you.
And not only does the sleek in-ear design give you passive noise cancelling, but you can choose between four different ear adapter sizes for the most comfortable feel.
For Amazon Prime Day 2021, these earbuds are on sale for more than half price, with a 53% discount from £169.99 to just £79.00.
Other features include:
Smart Control app: Adjust the sound levels of your music, podcasts or phone calls to hear what needs to be heard most.
Touch controls: Touch-sensitive earbuds to easily trigger your device's voice assistant, accept calls and skip songs.
Get the Sennheiser CX 400BT True Wireless Earbuds from Amazon.
Price: £62.99 (was £89.99) Discount: £27.00 (30%)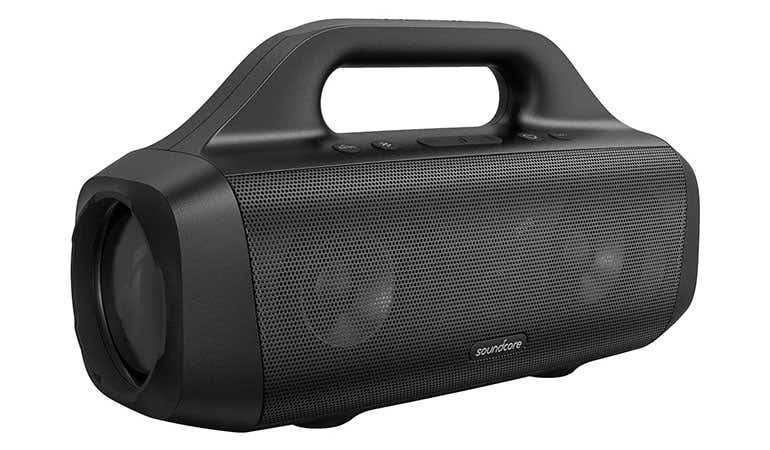 Get nearly a third off this 30W Bluetooth speaker from Anker for just £62.99. With a powerful sound, tough design and built-in handle, this speaker is ideal for outdoor use.
Whether you're going hiking, spending a day in the park or hosting a summer gathering, this speaker will reach the whole party and last all day long.
Other features include:
Floating in water: Not only is this speaker IPX7 waterproof, it will actually float in water while it's playing! Did someone say pool party?
Long lasting battery: Enjoy up to 24 hours of continuous music without needing to charge the speaker.
Check out the Anker Soundcore Motion Boom Outdoor Speaker on Amazon
Find out how to get the best Amazon Prime Day deals this year.
Top range headphones and speaker deals for Amazon Prime Day
Get your hands on some premium headphones and speakers this Amazon Prime Day.
Price: £259.00 (was £369.00) Discount: £110.00 (30%)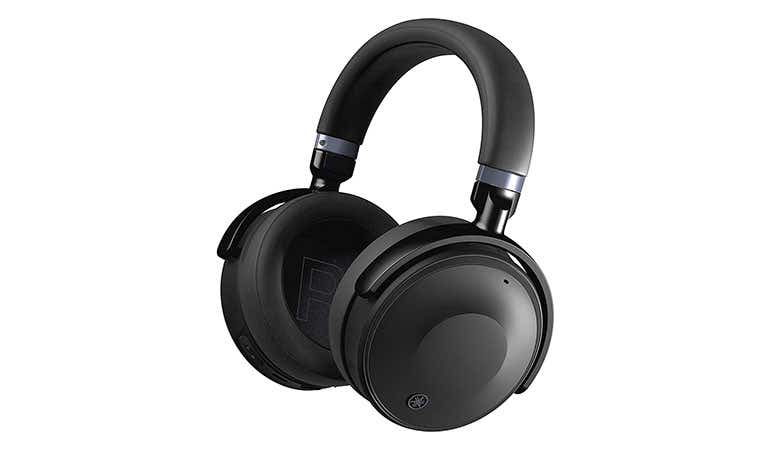 These Yamaha wireless headphones have advanced active noise-cancelling, which goes further than normal noise-cancelling technology. It will isolate what you're listening to from the surrounding background noise so only the sounds you don't want to hear are suppressed. However, you'll still get a subtle stream of ambient sound so you can remain aware of your surroundings while you're out and about.
They're especially great for listening to podcasts or quiet music on public transport, or if you're in a loud office and you need to focus on a certain task for a while. This premium technology is available for £110 cheaper this Amazon Prime Day at £259.00.
Other features include:
35 hours of playback: Enjoy almost 1.5 days of battery life before recharging, even with noise-cancelling turned on throughout.
Touch control: Trigger your voice assistant, play, pause and skip tracks and take calls all by touching the ear cups.
Listening Care: The sound is regularly adjusted in real time to help the strain on your ears over long periods of listening.
Get the Yamaha E700 Wireless Over-Ear Headphones from Amazon.
Price: £224.99 (was £329.95) Discount: £104.96 (32%)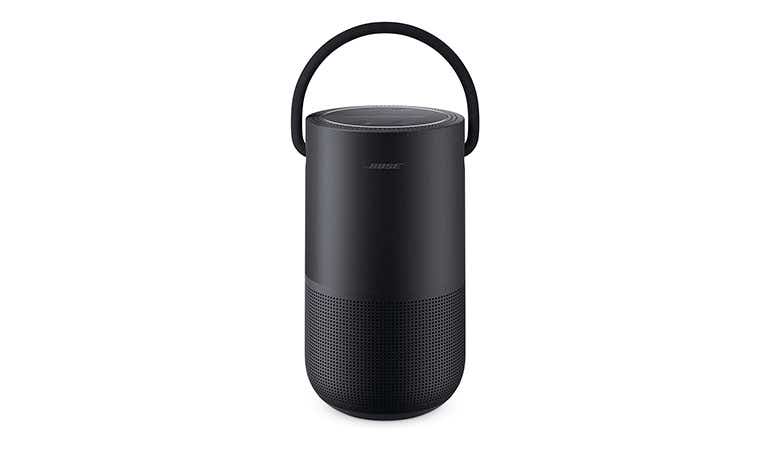 Enjoy the full range of home and portable listening with this all-in-one smart speaker from Bose. Whether you want to take it on a hike, soundtrack a party or lose yourself in a great film, this speaker will have you covered.
Everyone can experience Bose's renowned sound quality in all directions, thanks to its iconic 360° audio technology. And it also acts like a smart speaker with built-in voice recognition and Alexa voice assistant, for times when your Echo Dot is out of earshot.
You can get all of this at a 32% discount this Amazon Prime Day, for just £224.99 down from £329.95.
Other features include:
12 hours of playback: This compact 360° speaker will last all night on a single charge.
IPX4 waterproof: Don't be afraid to take it on long outdoor trips, as it's resistant to dust, water splashes and the odd drop.
Lightweight and portable: This speaker certainly won't weigh you down or take up much space. At just 1kg, you won't have any issues moving it about.
Take a look at the Bose Portable Smart Speaker with Alexa on Amazon.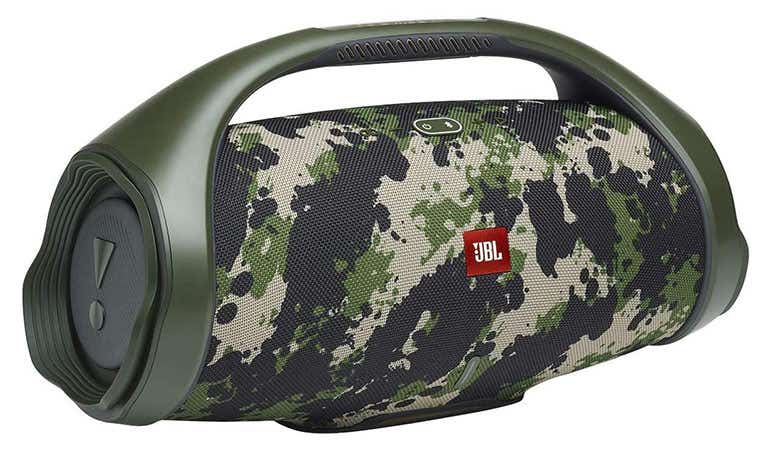 Price: £279.99 (was £399.00) Discount: £119.01 (30%)
Following in the footsteps of its nineties namesake, the JBL Boombox 2 provides an immense wall of sound for countless outdoor activities. But even better, it's protected from the elements with IPX7 water resistance, so you won't have any worries taking it to the beach or a poolside.
Thanks to powerful speakers and a colossal bass, no-one will miss the music when this is playing. And if a gathering turns into a rave overnight, you can turn on JBL's PartyBoost setting and connect it with other wireless devices for a true club-like experience.
At 30% off for Amazon Prime Day 2021, this huge speaker is now only £279.99.
Other features include:
24-hour battery: The Boombox 2 provides a whole day of continuous music before it needs recharging.
Signature Pro Sound: You'll benefit from JBL's iconic, immersive audio quality that's perfect for any situation, indoors or out.
Buy the JBL Boombox 2 Wireless Bluetooth Speaker on Amazon.
Was this article helpful?