It's September, which means a new iPhone is afoot. Four of them to be exact.
Every year around this time, Apple launches a new iPhone, with snazzy new features, new design twists and upgrades galore that make last year's models look like old hat.
The iPhone 13 is no different. It has new screen tech, new cameras and a new processor, making it a very compelling proposition indeed.
If you're wondering what these changes mean for you, and how different the new phones will be to use, we're here to help. We'll talk you through each of the upgrades in plain English, and explain what actual benefit they will bring so you can make an informed buying decision.
Let's see what's new.
iPhone 13 vs iPhone 12: screen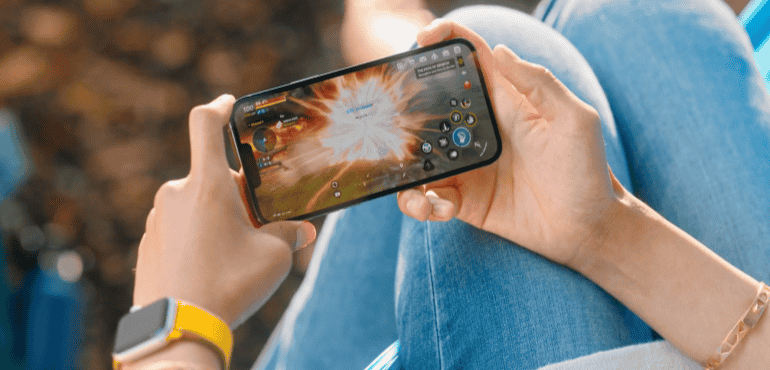 All four models of iPhone 13 have the same sized screens as their predecessors. That means the displays on the iPhone 13 mini, iPhone 13, iPhone 13 Pro and iPhone 13 Pro Max are the same dimensions and resolutions as those on the iPhone 12 mini, iPhone 12, iPhone 12 Pro and iPhone 12 Pro Max. But wih two of these models, there is an important difference: the refresh rate.
This is the frequency at which the screen essentially redraws what it's showing. A higher refresh rate means more accurate rendering of content, especially if it's moving quickly.
The iPhone 13 Pro and Pro Max (the two more expensive handsets) have a refresh rate of 120Hz, which is double the 60Hz seen on the iPhone 12 smartphones. That means every second, the screen can refresh (or 'redraw') what's displaying 120 times, as opposed to 60 times for a 60Hz screen. Hence fast-moving content like games, action movies and sports will have less blur, ghosting and artefacting on the 120Hz display than the 60Hz.
The refresh rate varies depending on what content you're viewing, hence it's known as a variable refresh rate. You won't need to max it out while doing simple, static tasks like reading your emails, for example.
The screen is also 28 per cent brighter than the iPhone 12's, making it easier to see whatever content you want.
iPhone 13 vs iPhone 12: camera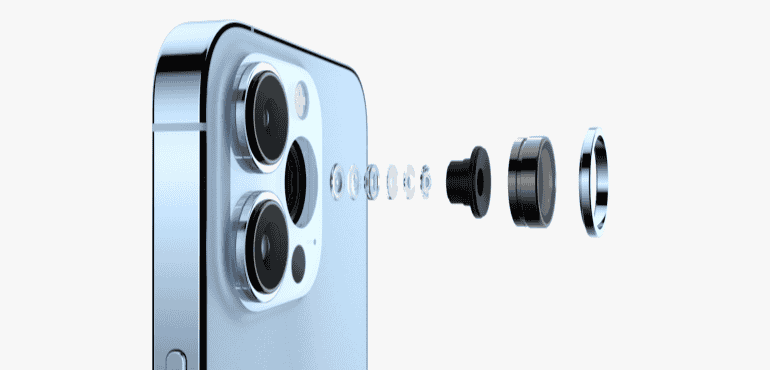 The cameras have also been upgraded.
The iPhone 13 and 13 mini feature new dual-camera setups comprising a 12-megapixel wide camera that lets in 47 per cent more light, and a 12-megapixel ultra-wide-angle shooter that's ideal for landscapes.
They also feature the same image stabilisation technology as seen in the iPhone 12 Pro Max.
The iPhone 13 Pro and Pro Max, meanwhile, take this a step further with a triple-camera array. The 77mm telephoto lens has a 3x optical zoom, the ultra-wide lets in more light than its predecessor, and there's a wide-angle lens, too.
These cameras combine to give you lots of different shooting options, depending on what you want to photograph.
There's also a new cinematic video mode that lets you switch focus from subject to subject as you wish. Very dramatic.
iPhone 13 vs iPhone 12: processor
The 15 Bionic processor is also new. This replaces the A14 Bionic found in the iPhone 12 range.
Apple says it's up to 50 per cent faster than the leading competition, though there's no word on how much faster it is than the A14 Bionic.
All of which sound impressive. But in all likelihood, you won't notice much difference between the iPhone 13 and iPhone 12 in terms of performance.
Having said that, more processing power is always handy, as apps become more processor-intensive. This is especially the case if you want to use your phone for years to come, and for more demanding tasks like watching high resolution video and playing games.
iPhone 13 vs iPhone 12: storage
Apple has refreshed the storage options available for each phone. Gone is the 64GB option, with the entry-level now standing at 128GB. There's also a new 1TB model available – that's 1,000GB, which is a helluva lot of storage.
To put it in perspective, 1TB can fit about 250 films, or 250,000 photos. Good luck maxing it out.
The full storage options are as follows.
iPhone 13 and 13 mini: 128GB, 256GB, 512GB
iPhone 13 Pro and Pro Max: 128GB, 256GB, 512GB, 1TB
The iPhone 12 and 12 mini come in 64GB, 128GB and 256GB options, while the 12 Pro and Pro Max come in 128GB, 256GB and 512GB options.
More storage is always welcome. Even if you don't need it now, downloading games, recording videos and taking photos soon fill up your phone, especially as iPhones can't take memory cards to expand storage.
Our advice? Futureproof your phone by going for a size bigger than you think you'll need. That way, you shouldn't have to go through your photos deciding which to keep and which to bin.
iPhone 13 vs iPhone 12: price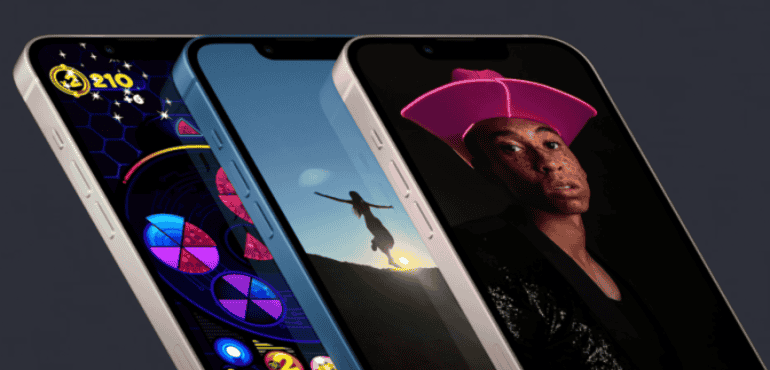 With the introduction of the iPhone 13, the iPhone 12 family has dropped in price. Here's how the new and the old compare, price-wise.
iPhone 13 from £779; iPhone 12 from £679
iPhone 13 mini from £679; iPhone 12 mini from £579
iPhone 13 Pro from £949; iPhone 12 Pro no longer sold by Apple
iPhone 13 Pro Max from £1,049; iPhone 12 Pro Max no longer sold by Apple
iPhone 13 vs iPhone 12: should you upgrade?
So the big question: should you upgrade?
It really depends. If you want the best of the best, then the iPhone 13 is certainly the way to go. It's quicker, takes better photos and has a more advanced screen.
The iPhone 14 is likely to be more of a departure, with a new design mooted and even more advanced features said to be in the works (think no ports and an under-screen selfie camera). But that's all up in the air for now: who knows if Apple will make these changes, and even if it does, can you really wait another 12 months to find out?
Back in the present, the iPhone 13 looks like the best smartphone money can buy. Look out for a full review soon.
As soon as we get pre-order deals, they'll be available here:
Was this article helpful?