It's that time of year again, Black Friday is almost here. As we ramp up to the official day, retailers, brands and tech makers across the globe are revealing their discounts and deals. It's a tech lover's dream as you can snap up all sorts of bargains on amazing tech – including smartphones.
Smartphones are especially worth keeping an eye out for over Black Friday. They've become integral to our daily lives, but they certainly don't come cheap – especially if you want the best devices from brands like Apple, Honor, Samsung, Huawei and the rest.
If your pay monthly contract is coming to an end, or if you're rolling on a SIM-only plan, then buying a handset outright is a good way of getting out of 24-month contract commitments. But with handsets costing hundreds of pounds, it's not always a favourable option. That's where Black Friday comes in. And with Christmas coming up, it's also a great time to snap up some gifts for your loved ones.
But sifting through pages and pages of deals can be time consuming, and frankly, who's got time for that? Well, we do! We've scoured the internet and found some of the best Black Friday deals for SIM-free smartphones. So take a look and see if you can grab a fantastic deal. Be quick though, these deals won't be around forever.
All these deals are correct at time of writing.
Samsung Galaxy S21 – 128GB, Phantom Grey. Was £769, now £649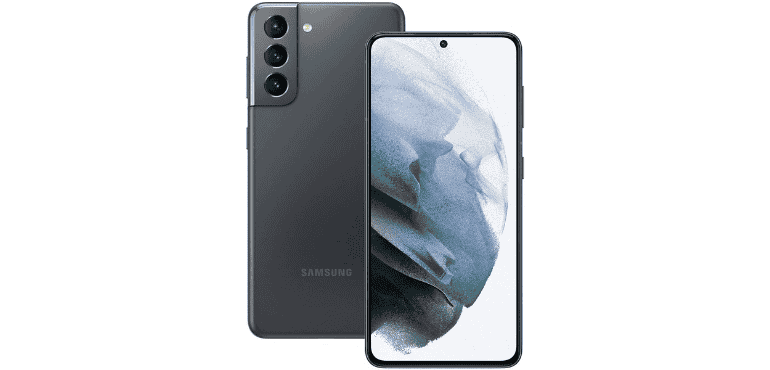 The S21 is one of the standout phones of the year. It offers an excellent three-lens rear camera array, superb screen and mammoth battery that keeps it going all day. And now it can be had with some big money off.
A whopping £120 off, to be exact, which is 16% of the usual retail price. That it can be yours for less than £650 is nothing short of miraculous.
It comes with Android version 10, but you can upgrade it instantly to version 12, which is the latest available. Throw in a lightning-fast Exynos processor, ultra-tough Gorilla Glass Victus screen and a 120Hz refresh rate, and you've got hands down one of the best smartphone bargains of the year.
Get the Samsung Galaxy S21 Black Friday deal
Samsung Galaxy S20 FE – 128GB, Cloud Red. Was £599, now £499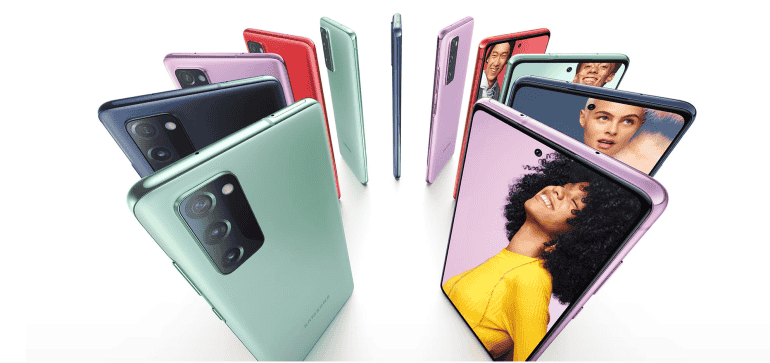 If you're not fussed about having the latest and greatest that Samsung has to offer but still want a very capable phone, this deal might be for you.
The S20 is last year's phone, and the FE in the name stands for Fan Edition. Basically, Samsung boiled down the best bits of the S20, cut out anything it didn't need and slashed the price significantly. And now there's a price reduction on top of that. So this is a stone cold bargain.
It boasts a massive 6.5-inch FHD+ Infinity-O Display, with one of the smallest cutouts for the front-facing camera ever seen. That means more screen real estate, and more immersive viewing, playing, browsing or socialling.
It has an awesome camera, complete with a 30x Space Zoom that, while it won't quite take you to space, will zoom in pretty much as close as any phone going. And its Super Fast Charging feature promises to charge it up in double quick time – handy if you're on single digit percentage and need to head out the door, stat.
Get the Samsung Galaxy S20 FE Black Friday deal
Nokia 5.4 – 64GB, Dusk. Was £159, now £149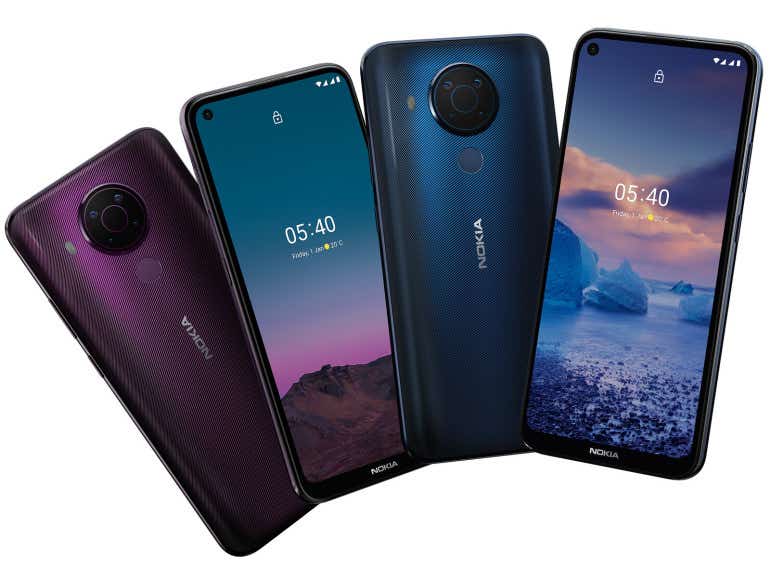 This might be a smaller discount than some, but it makes this one of the most affordable handsets around, especially if we're only dealing with brands that are household names.
Nokia may not be top dog in the mobile phone world any more, but it's successfully reinvented itself as a maker of very decent budget blowers. And this is one of its finest.
For a start, it packs no fewer than four rear cameras. Four! That's more than some flagship phones. At over 6 inches, the screen is nice and big, and again, it has a tiny 'punch hole' for the front-facing selfie camera. The fact it's positioned in the top corner of the screen, and not the centre, also makes it less obtrusive.
Oh, and it also has a two-day battery life. Two days! That's like using the Nokia 3310 all over again.
Get the Nokia 5.4 Black Friday deal
Samsung Galaxy A12 – 64GB, Blue. Was £169, now £149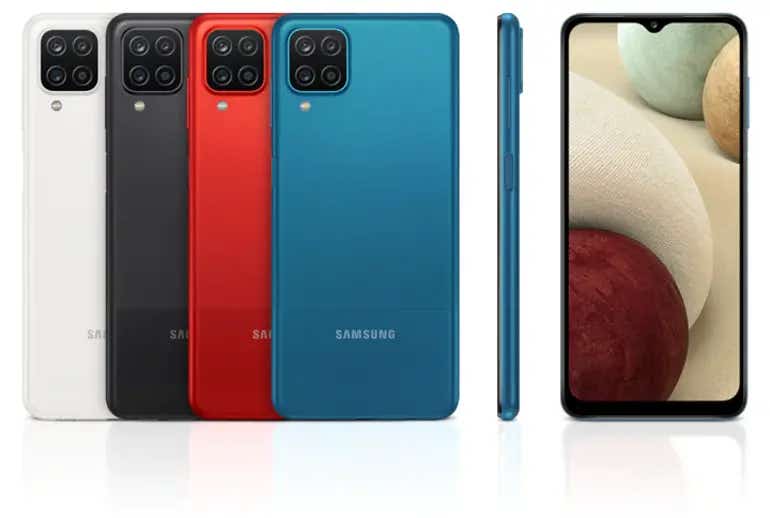 Those on a tight budget will also want to check out the Samsung Galaxy A12. It combines typical Samsung design flourishes with a big, bright 6.5-inch screen to make it one of the standout affordable phones of recent years.
Four cameras on the back provide plenty of options when it comes to photographing different scenarios, and the 8-megapixel front-facer is pretty high resolution for clear video calls (and those all-important selfies, of course).
It also features defence-grade, multi-layered security, to keep all your sensitive info like photos and passwords safe as houses. Peace of mind, especially with everything now stored on our mobiles.
Get the Samsung Galaxy A12 Black Friday deal
Motorola G100 – 128GB, Iridescent Ocean. Was £449, now £349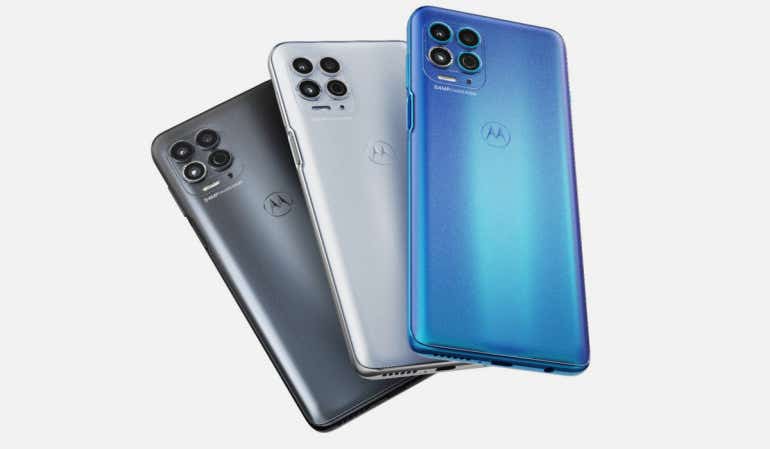 Motorola might be another blast from the past – a throwback to a time before the smartphone world was dominated by Apple and Samsung. But it's been quietly carrying on under its (relatively) new ownership of Lenovo.
The G100 isn't as cheap as some, but then it offers a lot more than most. It's 5G for starters, which is always a boon, as it means quicker downloading and streaming. It packs a 64-megapixel triple camera system on the back, and a very big 5000mAh battery for all-day performance. Not only that, you get 20W superfast charging – that means less waiting, more doing.
At 6.7 inches, the screen is one of the bigger around, and the 90Hz refresh rate is quicker than most, especially in this price bracket. That means sharper rendering of content, resulting in better definition, smoother movement and less blurring. It's a godsend for fast-moving content like games.
Get the Motorola G100 Black Friday deal
Samsung Galaxy A52 – 128GB, Awesome Black. Was £409, now £329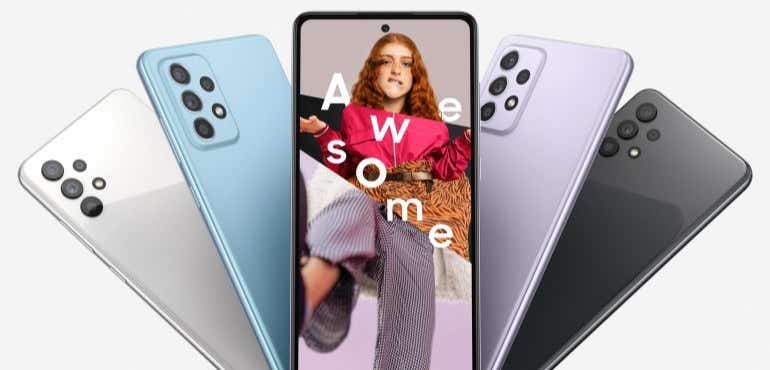 The A52 is a step down from the Galaxy S handsets of this world, but not by much. And for the reduction in price, many will think the compromises are worth making.
You get a 6.5-inch AMOLED screen that has the same Infinity-O 'punch hole' cutout as higher-end handsets, that lets you see more of the screen. The main camera packs 64 megapixels, which will make for stunningly high resolution stills and buttery smooth videos. And the 4,500mAh battery is enough to last you all day and then some.
5G comes as standard for quicker internet access. And the 6GB of RAM makes it a true powerhouse of a smartphone. Get it before Amazon changes its mind.
Get the Samsung Galaxy A52 Black Friday deal
Samsung Galaxy M32 – 128GB, Memory Black. Was £269, now £214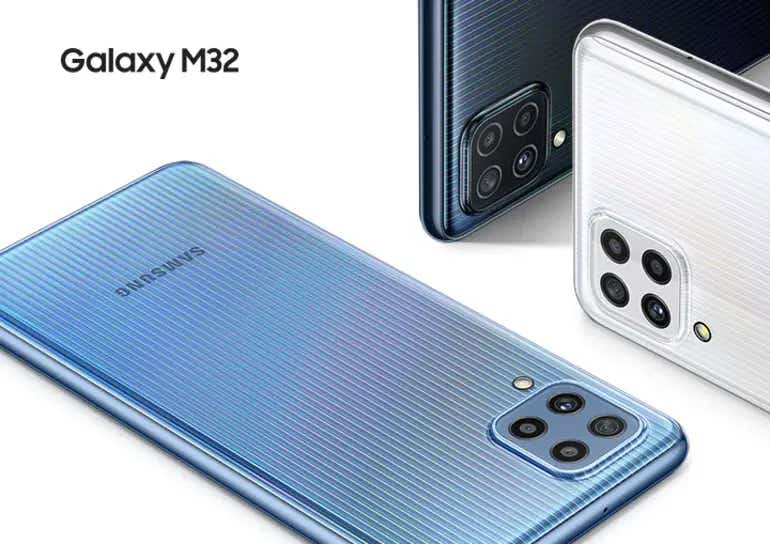 The M32 is another step down still, but still has plenty to offer. It's 4G for starters, which means its internet connection is slower than those that surf the 5G networks. However, it's important to remember that 5G is currently only available in certain areas, so chances are you'll mostly use 4G even with a 5G phone, for the time being at least.
The cutout for the front-facing camera is a little bigger than on Samsung's pricier handsets, which means you get slightly less screen for your money. But only marginally. And more expensive phones from other manufacturers have far bigger cutouts still.
There are plenty of photography options at hand, including an ultra-wide angle lens, a depth camera for arty shots and a macro lens for nature shots. The 5,000mAh battery is one of the bigger available, and 25W superfast charging will juice it up in a jiffy. And you can add to the 128GB of storage using a 1TB microSD card – that should be enough for all your movies, photos, music and more.
Get the Samsung Galaxy M32 Black Friday deal
Oppo Reno4 Pro – 256GB, Black. Was £699, now £299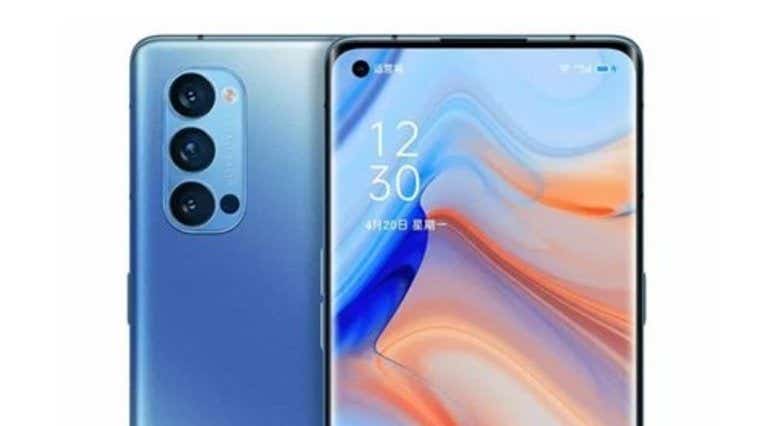 A couple of things to note here. Firstly, under £300 is a crazily low price for a phone with 256GB of storage (the equivalent iPhone would set you back around £800). And secondly, 12GB of RAM is an insane amount – that's three to four times what you get with most mid-range models.
The cameras tick all the boxes too, with 12- and 13-megapixel telephoto lenses, a 48-megapixel main camera and whopping 32-megapixel front-facer. It also has some unique camera features, like ultra-wide Night Video and Ultra Steady Video 3.0, which will help set your snaps and movies apart from the crowd.
At 4,000mAh, the battery is smaller than some. But the fast charging is an insane 65W, which puts most others to shame. Expect this thing to be fully charged in no time at all.
It also has some premium audio features, like Dolby Atmos for virtual surround sound. From a phone! With £500 off, this deal is too good to be missed.
Get the Oppo Reno4 Pro Black Friday deal
Samsung Galaxy S10 - 128GB, Black. Was £589, now £485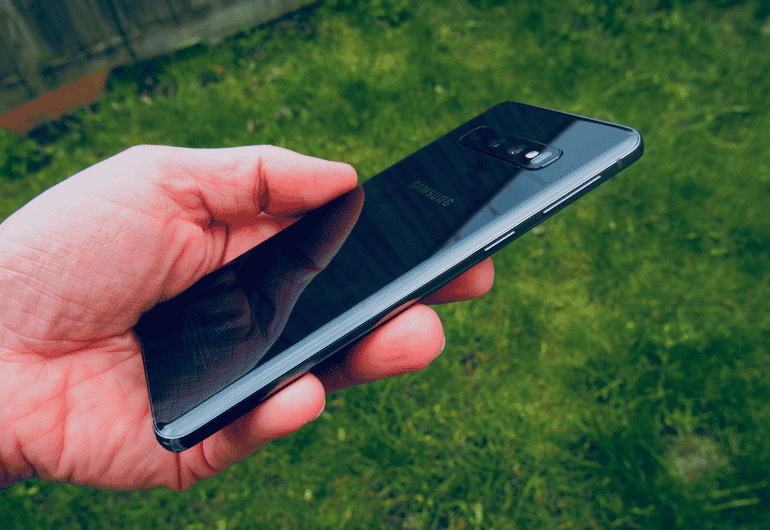 Prefer Android to iOS? Samsung, the world's biggest smartphone maker, has a host of excellent devices and one of its very best is the Galaxy S10. It's a couple of years old now, but with a big discount, now could be the perfect time to snap one up.
With a 6.1-inch Infinity-O Quad HD display, triple lens rear camera and stylish design, this is every bit a premium smartphone.
The camera is fantastic. Its three lenses enable you to shoot a variety of photos. Get close to the action with telephoto zoom, or zoom out with the wide angle and get everything in the picture.
Snap up the Samsung Galaxy S10 deal.
Samsung Galaxy A8 - Black. Was £599, now £169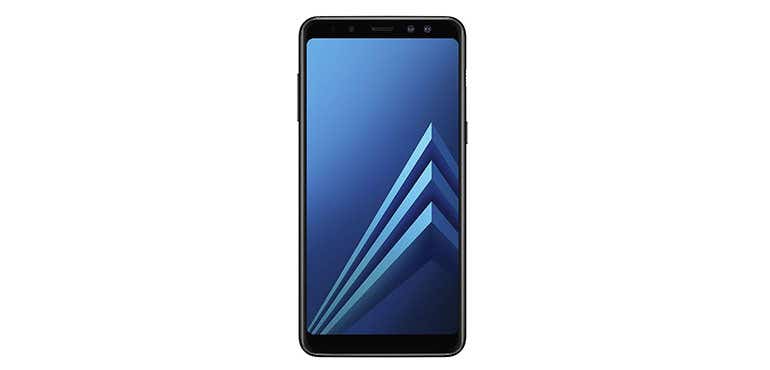 Had your eye on a Samsung Galaxy A8? Well now's the time to grab one as there's a spectacular discount available. At £169 it's a total steal – a whopping £430 down on its launch price. Even if you're not after a smartphone right now this would make an excellent Christmas present.
Huawei Mate 20X 5G - 256GB, Emerald Green. Was £999, now £799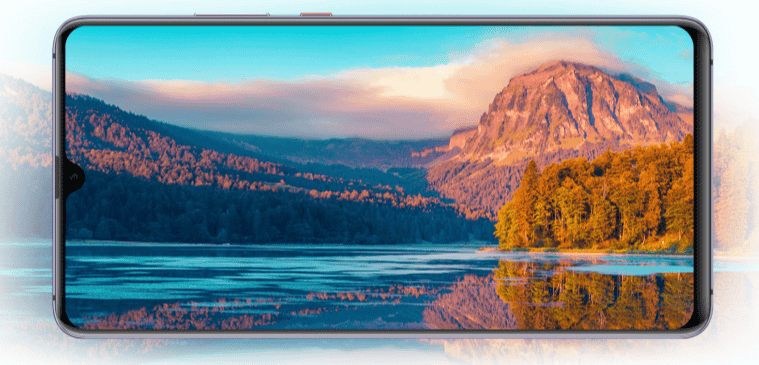 Next up we've found a super deal from Huawei, and this one's for the person who needs high-end tech. The Mate 20X is 5G compatible, so as long as you sign up to a 5G plan, you can get blisteringly fast download speeds that put 4G to shame.
From super smooth web scrolling to unbelievably fast 4K UHD video loading, and downloads in the blink of an eye, 5G really has the potential to change your smartphone life, and with this offer you can get involved with a fantastic saving.
The Mate 20X is no slouch in other departments either. It's got a massive 7.2-inch OLED screen that's brilliant for watching content, and its 40MP camera takes jaw-dropping photos.
Honor 20 Pro - 256GB, Phantom Black. Was £549, now £387
Honor has put out some early deals with brilliant savings on some of their most popular, and well reviewed, handsets.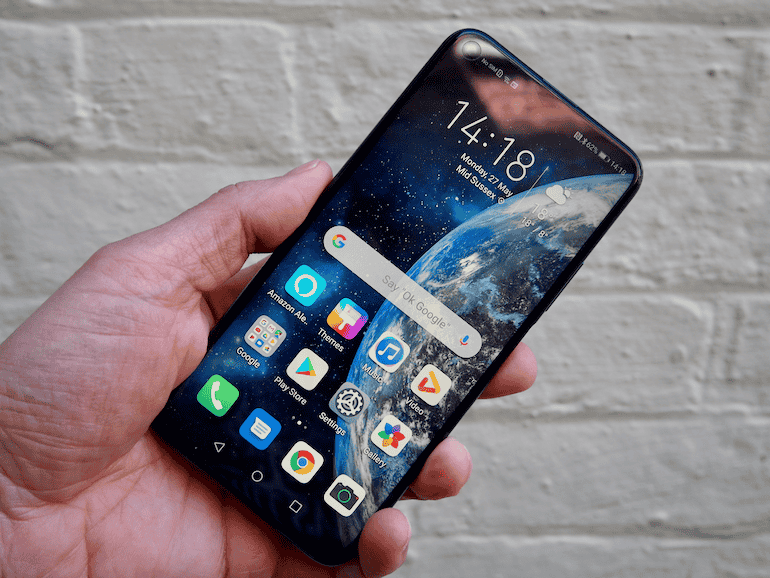 Save over £160 on the superb Honor 20 Pro and grab it for under £400. This smartphone is laden with specs including an amazing 48MP camera.
Honor 20 Lite - 128GB, Phantom Blue. Was £249, now £189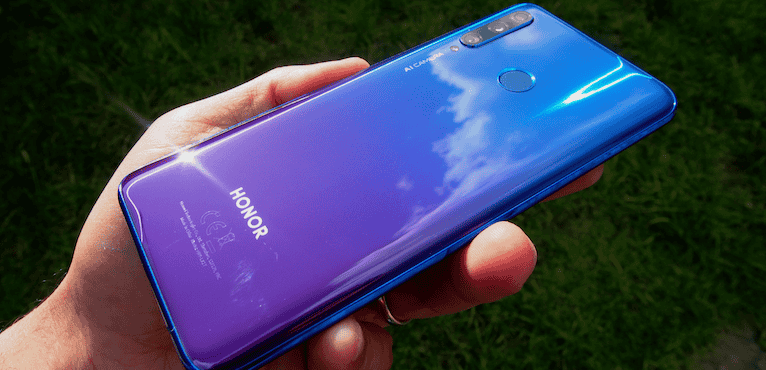 Or get the Honor 20 Lite for a bargain-tastic price of only £189. A brilliant low-budget option, the Honor 20 Lite could be a great gift.
So there are some great deals. Take your pick and grab a bargain. All deals are correct at time of writing.
Was this article helpful?