Apple released the iPhone 12 in 2020, with a new, boxier design that we hadn't seen on an iPhone since the original SE. Here's everything you need to know about Apple's iPhone 12 5G phones.
How do I compare iPhone 12 deals?
There are a number of things to look out for when choosing the right iPhone 12 deal for you.
Monthly contract price is obviously the main thing to keep in mind. But that will affect the type of contract you get with your iPhone, such as the data limit or the upfront cost you will be charged before your contract starts. Some networks also throw in extra incentives like insurance or discounted streaming services to make the deal seem even more enticing.
While you consider these points, you should be watchful of the monthly data allowance you choose too. If you regularly use 4G or 5G when out and about, you'll need to make sure you select a tariff that has enough GB of data for your usage. Otherwise you might end up paying extra fees each month for going above your limit.
What are the iPhone 12's specs?
When the iPhone 12 was released in 2020, it was the most powerful standard iPhone Apple had ever made, with an extremely detailed display and upgraded camera array. Here's a brief rundown of its main specifications.
6.1-inch SuperRetina XDR OLED screen - 0.3" larger than the iPhone 11
12MP main camera with 2160p video quality, 12MP selfie camera
Apple A14 Bionic chip with 4GB RAM
5G mobile capability
2815mAh battery with up to 15W wireless charging
IP68 water and dust resistance and Ceramic Shield screen material
Available in Black, White, Blue, Red, Purple, Green
While it's not quite as powerful as its bigger 12 Pro siblings, the iPhone 12 boasts a number of top-flight features for its slightly lower price point.
You can shoot video in double the quality of full-HD, giving you crisp and detailed shots to make those moments even more memorable. It's an incredibly quick and smooth phone to use too, even with high-intensity tasks like this, thanks to its industry-standard A14 Bionic chip.
And if you want to take it adventuring, you can rest slightly more assured knowing that it has IP68 water and dust resistance. This means it's been shown to survive 30 minutes up to 1.5 metres underwater.
So if you're looking for supreme quality without breaking the bank too much, the standard iPhone 12 is a very good option out of the range.
What does the iPhone 12 look like?
The iPhone 12 has an aluminium frame going around the handset that gives it a bit of a throwback to the iPhone 4. The screen has a 6.1-inch SuperRetina XDR OLED display which has significantly improved brightness and sharper detail than what we saw on the iPhone 11.
How fast is the iPhone 12?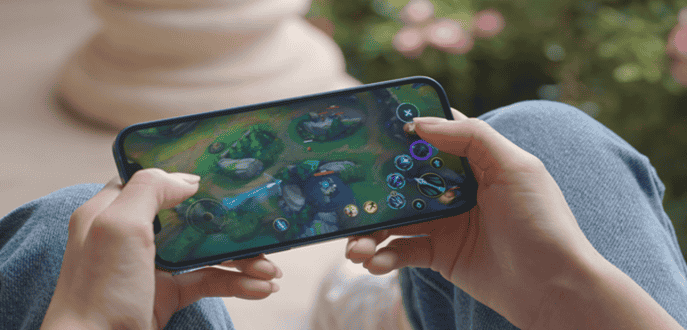 The iPhone 12 runs on Apple's A14 Bionic processor, which gives improved performance and efficiency. Apple has even said that it's "up to 50% faster" than rival chips found in Android smartphones.
How good is the iPhone 12 camera?
The iPhone 12 has two 12MP cameras on the back, with wide and ultra-wide capabilities. And with a large aperture, pictures have excellent quality and the improved night mode on both front and back cameras.
Want the best camera you can get? Check out our review of the iPhone 12 Pro Max
What colours is the iPhone 12 available in?
The iPhone 12 is available in black, white, red, green and navy blue.
Apple has also revealed a new colour for the iPhone 12, so you can now get it in a really attractive shade of purple.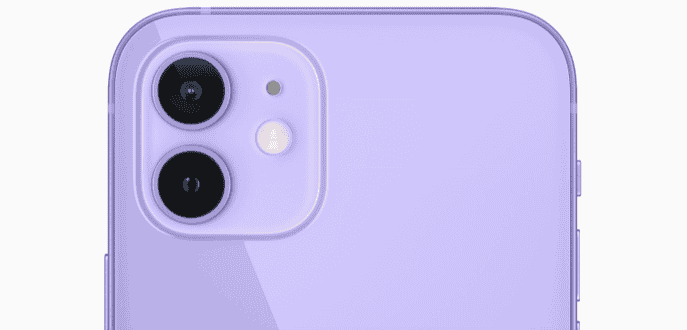 What is the iPhone 12's availability and price?
Even years after its initial release, you can still choose from a wide range of iPhone 12 contract deals on Uswitch, with deals on offer from a number of mobile resellers.
Apple itself doesn't sell the phone new anymore, so the only place to get a hold of it is through a second-hand store, reseller or comparison site like Uswitch.
The iPhone 12 started at £799 at the time of release, but you can get it for less either refurbished or second-hand, or even by spreading the cost over a pay monthly plan like the deals offered on Uswitch.
Compare prices for the rest of the iPhone 12 range:
What are the different types of iPhone 12 contract?
You can use the filters section to the left of our iPhone 12 deals tables to select particular types of iPhone contract.
Can I get an iPhone 12 with no upfront cost?
Yes you can, and for a monthly price starting from just £31 per month. On the filters section of our deals tables, go to Upfront Cost and select None to view all of our offers with that filter added.
Can I get unlimited data with an iPhone 12?
There are lots of iPhone 12 tariffs available with unlimited - or at least very high - mobile data caps. You can find them using our 30GB+ Uswitch filter to browse the deals with the most amount of data available.
Can I get the iPhone 12 with bad credit?
Yes. If you're worried about your credit score, you should be reassured knowing that it's still possible get the iPhone 12 on a number of networks.
You might find it difficult to get the latest and greatest iPhone model. But since the 12 is a few years old now, it's a little cheaper and more available to people with a poor credit history.
What accessories can you get for the iPhone 12?
Apple brought back its MagSafe charger for the iPhone 12, which snaps onto the back of the phone rather than plugging into the charging port.
Newer iPhones have made use of this technology even more, with multiple features and accessories now available through MagSafe technology, such as an Apple MagSafe wallet.
Here's everything you need to know about the Apple MagSafe charger.
Uswitch expert review of the iPhone 12
Our resident Uswitch mobiles expert, Ray Ali, reviewed the iPhone 12 back in 2020. He was a huge fan of the new design, which harks back to the older favourite shape of the iPhone 4 and original SE. He also appreciated the big upgrades the phone saw in all areas (as detailed in the specifications above), and finally he was relieved to see Apple finally release a 5G iPhone.
The main downside he noted was that it was more expensive than the equivalent model of the iPhone 11, despite also coming with fewer items in the box like a charging plug and wire headphones.
Find out more with our iPhone 12 Uswitch review.
Can I get a cheap iPhone 12 deal?
You can sort our iPhone 12 deals by price in order to find the ones with the cheapest overall cost. But it partially depends on what cost you'd prefer to keep down.
You could opt for a very low monthly cost, but that would often drive up the upfront fee you'll need to pay. And alternatively, if you'd rather avoid an expensive initial fee and pay a higher monthly one, you can choose a deal that does that too.
If you want a new iPhone but you don't want to pay for Apple's latest and priciest handset, here's a list of cheaper iPhones you can get:
What is the best iPhone?
The new iPhone 14 range is the latest selection of Apple smartphones, take your pick from the iPhone 14, iPhone 14 Plus, iPhone 14 Pro or iPhone 14 Pro Max.
Compare more handset deals across multiple brands with our handset league table.
Author: Ray Ali Last updated: 14 August 2023