Rolls Royce
1. Champagne chest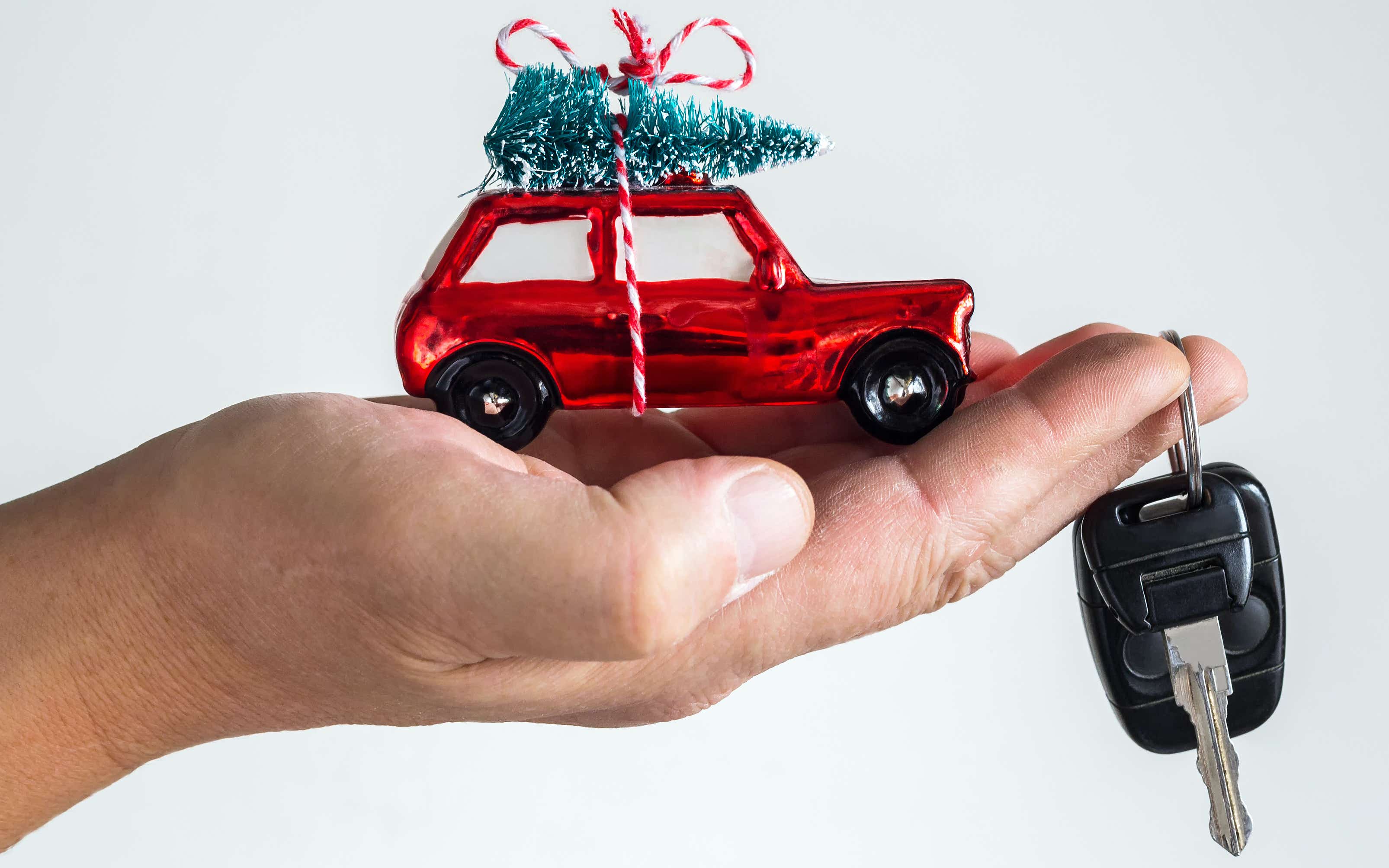 Car gift and keys
Price: £37,000
Starting off with the most expensive gift of all, the Rolls Royce's luxury champagne chest. This is no usual chest. It includes two leather hammocks that hold four crystal flutes - it's design based on the classic Rolls Royce V12 engine. If you're wondering how one might serve their caviar, fear not - this chest includes two thermal caviar bowls, with mother of pearl caviar spoons to match. Finished off with four embroidered napkins, a serving tray and a leather carrying sleeve, all included in the price - which is not listed on the site, but is given when enquiring.   
Bentley 
2. Murano glass vase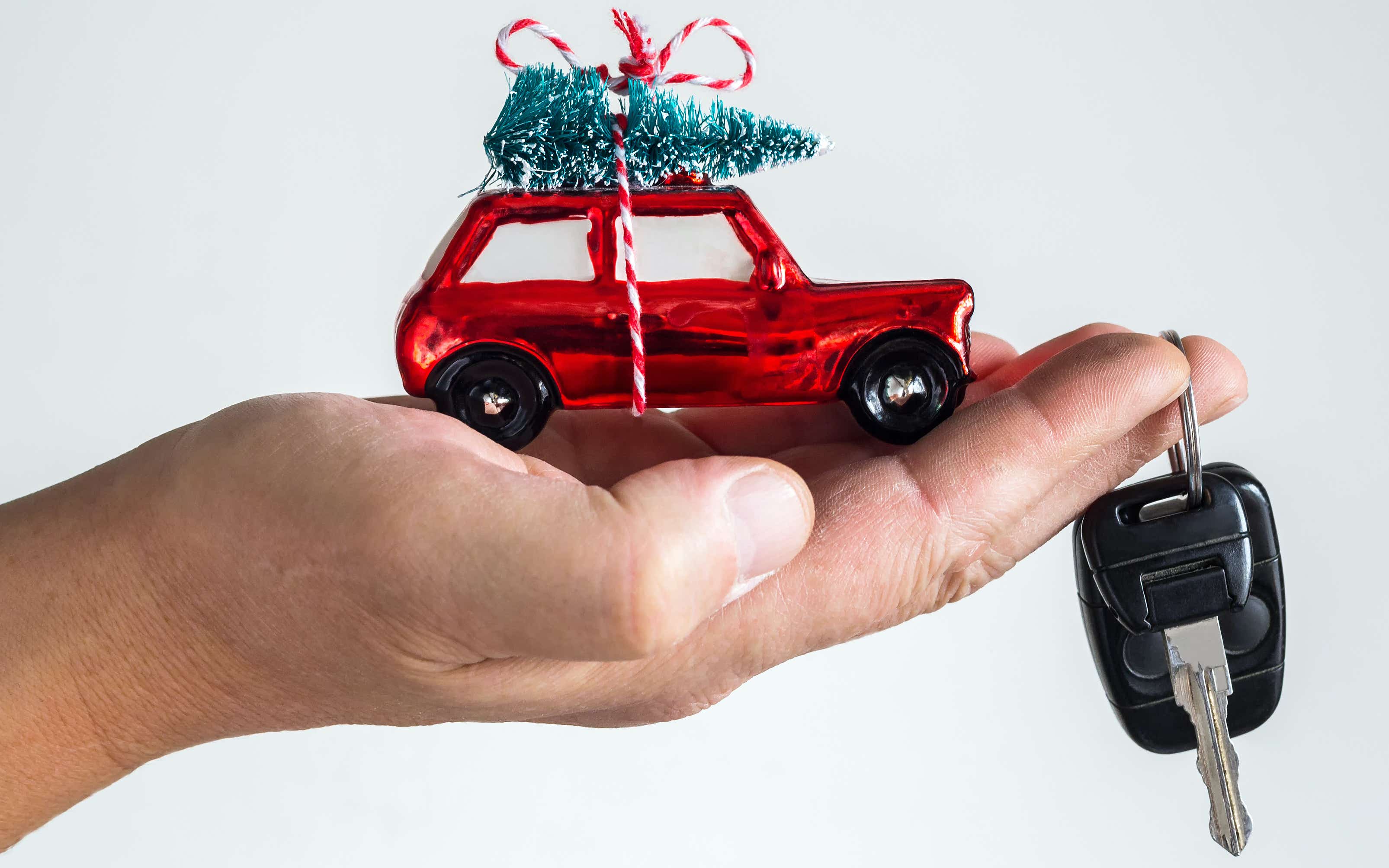 Car gift and keys
Price: £5,465
Bentley's mouth-blown vases will set you back between £1,695 and £1,950 (depending on the size you choose) and are all 100% bespoke. Created in Italy with Venetian glass, they're finished by being hand ground with the classic Bentley pattern (diamonds) and B emblem - not leaving any mystery as to where they're from!
Jaguar
3. and 4. Sticker book and teddy bear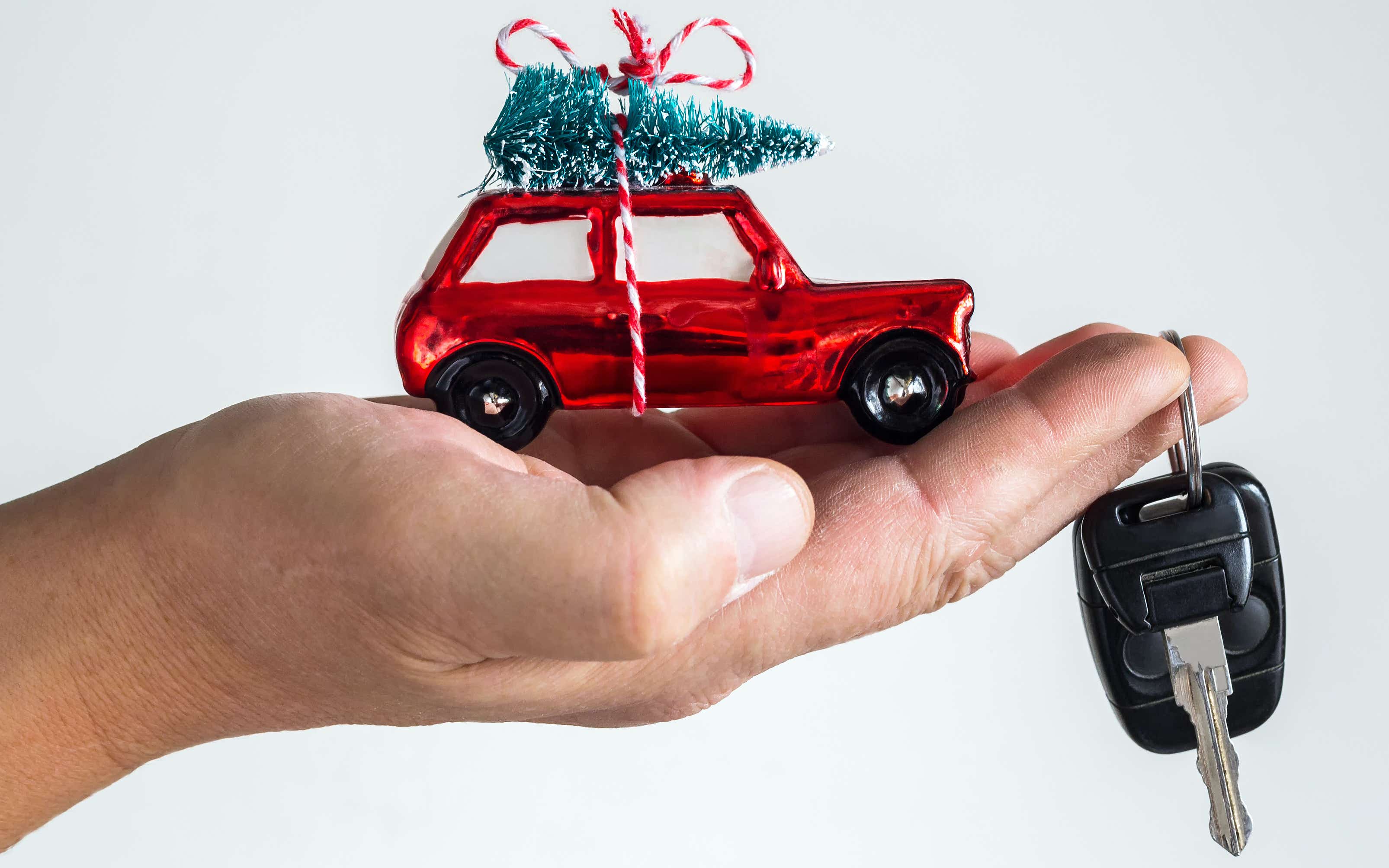 Car gift and keys
Price: £40
The adorable Jag teddy bear wears a Jaguar branded navy workman's jacket and beige chinos, with a branded paw to match. Surprisingly, it will only  set you back  £35. The Jaguar branded £5 sticker book makes a nice addition to the teddy, with stickers featuring Jaguar car parts, road signs and mazes to get the kids started early on their road safety and car knowledge. 
Mercedes Benz 
5. Nail polish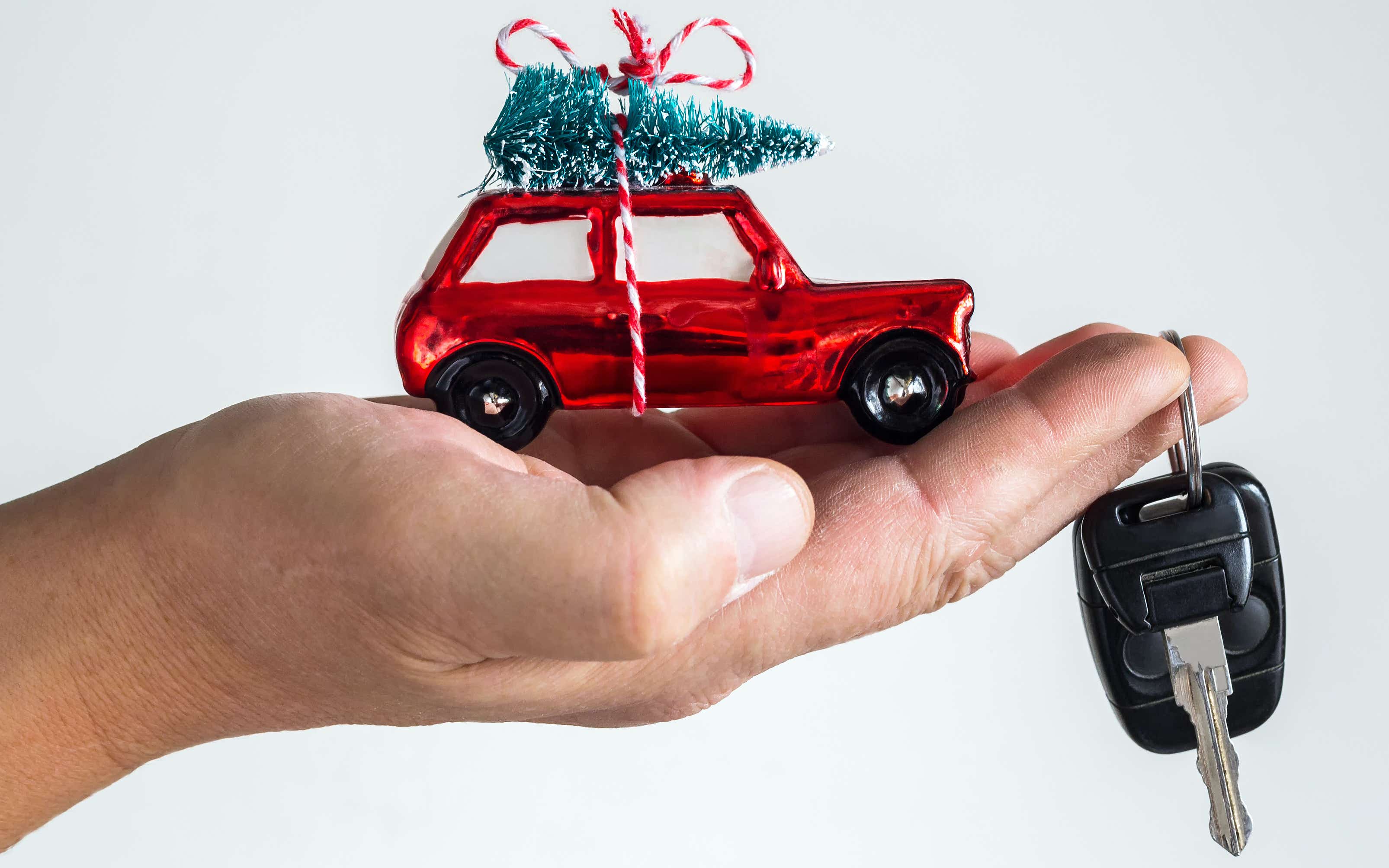 Car gift and keys
Price: £18.50
Who says you can't drive a nice car and be glamorously extra? Mercedes Benz certainly doesn't with their special range of nail varnish. You can even match your car with this set, as the colours include Mercedes logo Arrow silver and Petronas green, perfect for that Mercedes Benz obsessed person in your life who wants to embody their car in their mani/pedi.
MINI
6. Pocket sized kite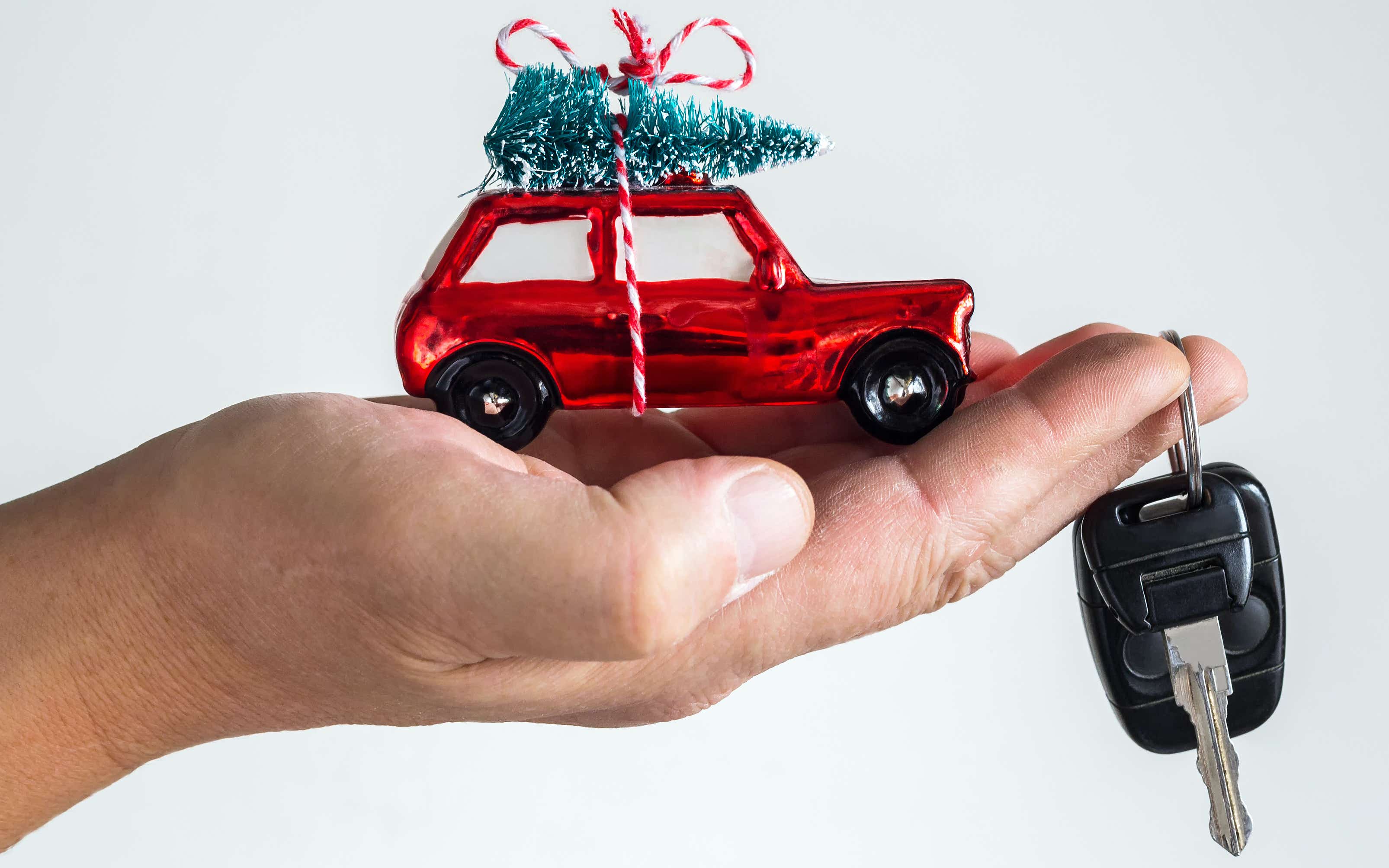 Car gift and keys
*Not actual image.
Price: £10
Road trips aren't complete without a kite - right? MINI do a branded kite which comes in it's very own branded tin. With Energetic Yellow and Chilli coloured tails, you won't go a miss on those blustery days, and it could be the perfect way to expend some energy on a car journey pit stop. 
Porsche 
7. Office chair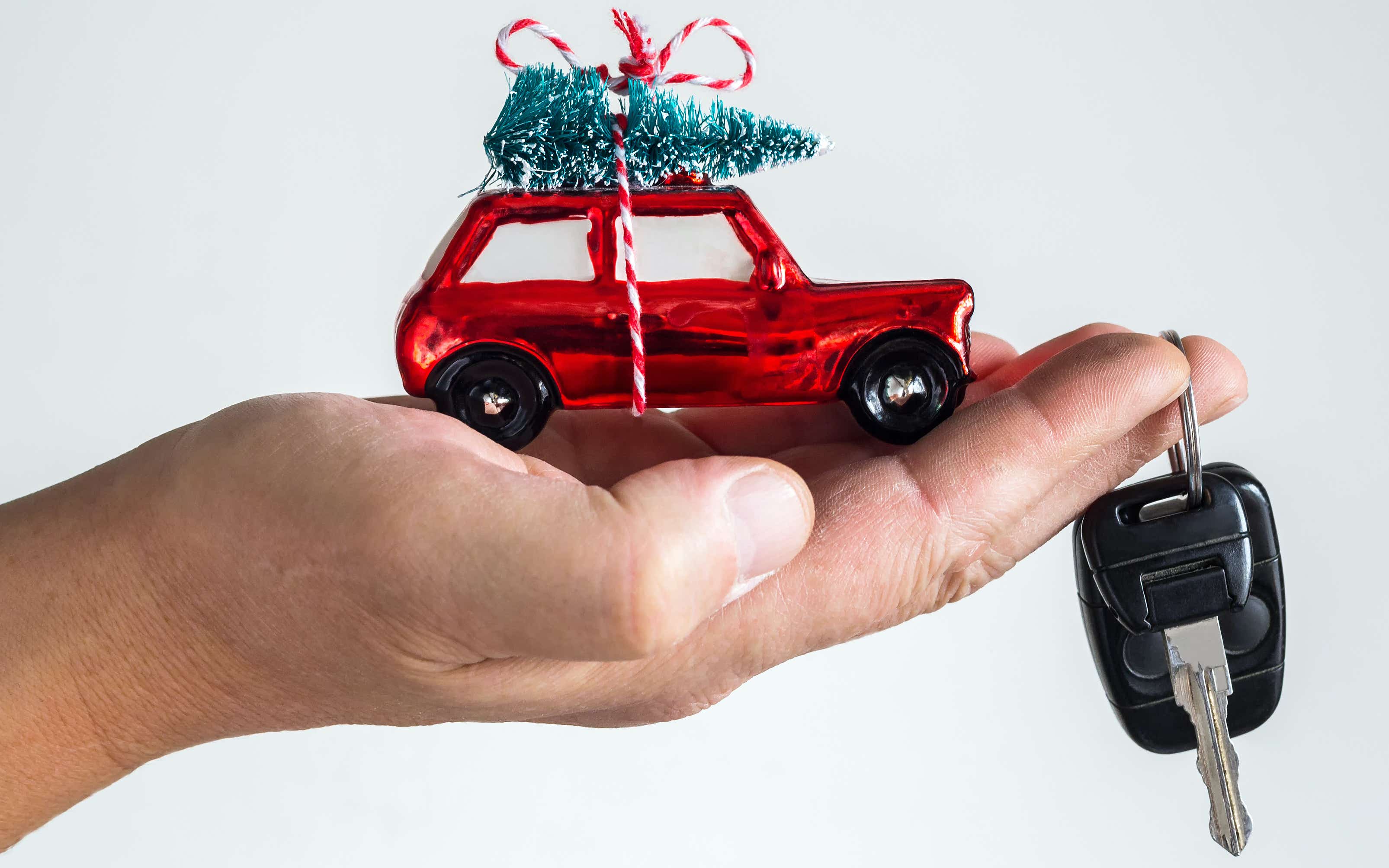 Car gift and keys
Price: £4,952.23
With most of us working from home and being encouraged to stay put, road trips might be out of the question. So if you find yourself - or know someone - who is missing being able to take their Porsche out for a spin, what better way to fill the void than with a Porsche office chair? The seat is designed exactly like the seats in the current Porsche 911 Carrera and includes 4 way electric adjustments from height to backrest. It even includes a hook for your jacket - made in Germany you might have to wait 3 months for delivery, but the wait will be worth it. 
Ferrari 
8. Yearbook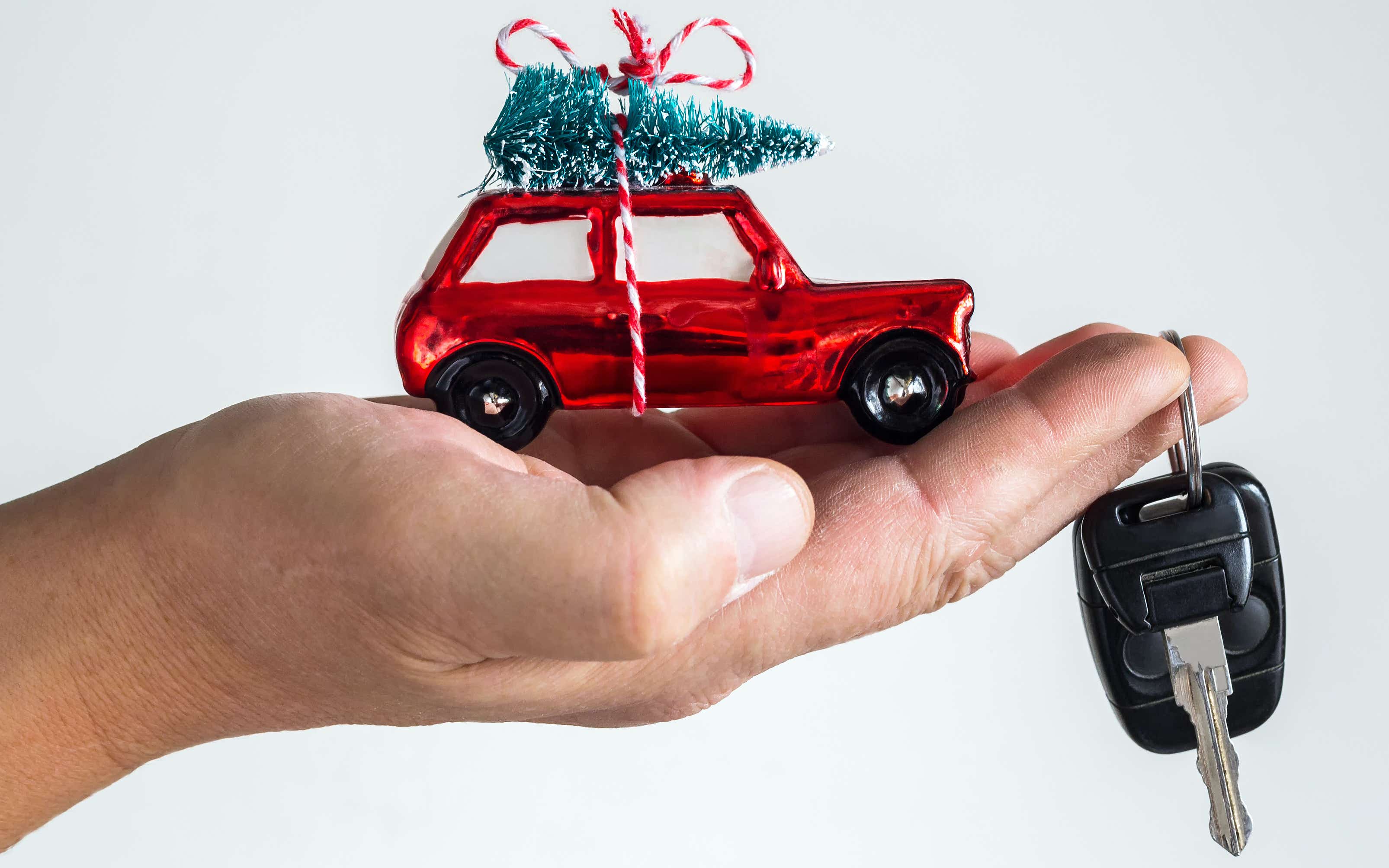 Car gift and keys
*Not actual image.
Price: £4,500
Now this is one for the true Ferrari fanatics out there. A limited edition collectors book of only 1697 copies in the world. Filled with exclusive material that can't  be found other than in this yearbook, to top it off, it comes encased in a remodel of the Ferrari 12 cylinder engine head. This takes branded gifts to a whole other level. 
Aston Martin 
9. Power bank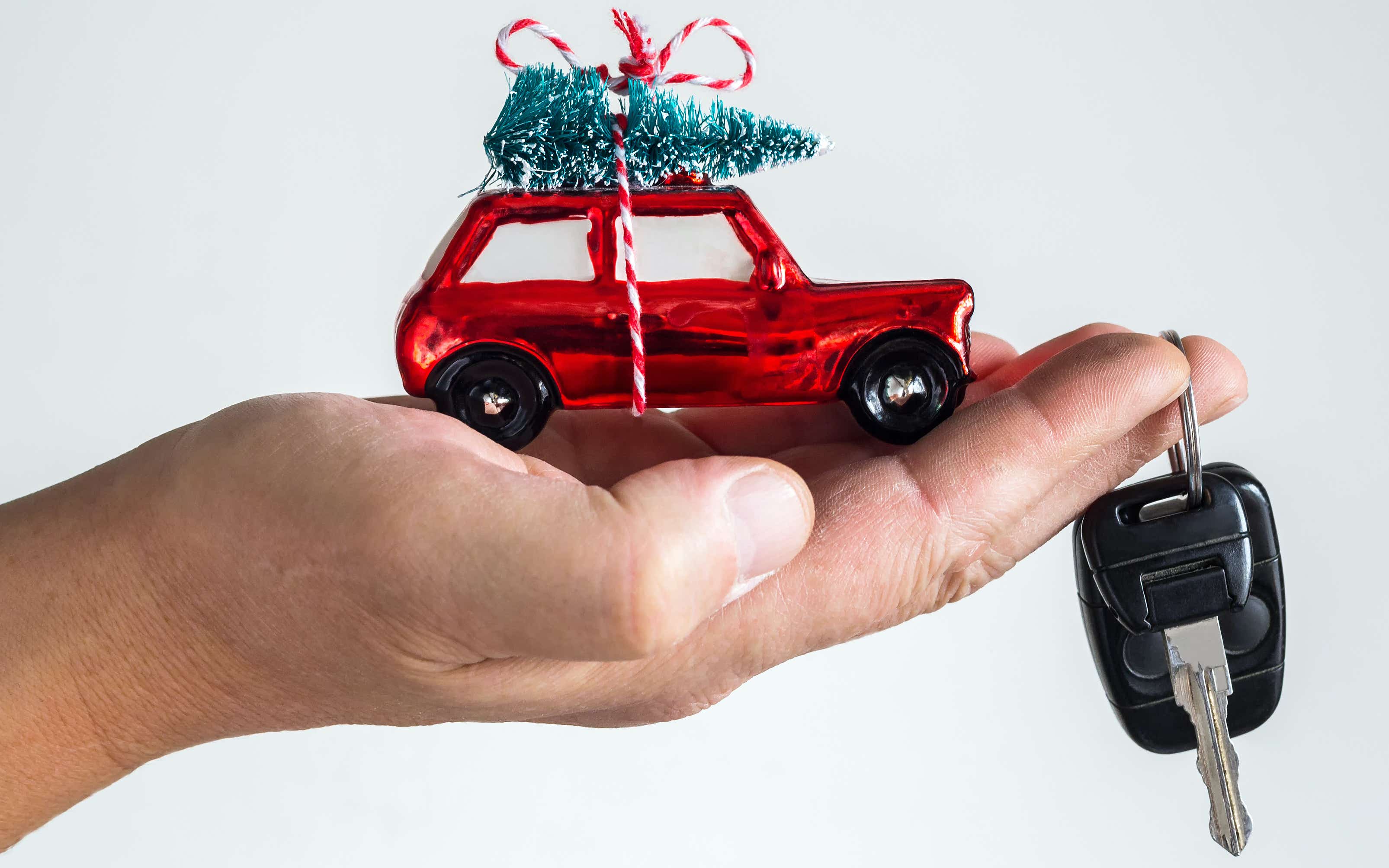 Car gift and keys
*Not actual image.
Price: £40
Surprisingly, despite being THE creators of James Bond AKA 007's choice of transportation, Aston Martin don't dabble in any exciting collectables, merch or branded gifts. But they do have a selection of gift ideas. If you do find your phone running out of juice, you can top it up with the branded Aston Martin power bank, hardly a high spec gadget, but handy just the same. 
Lamborghini 
10. Mens cosmetics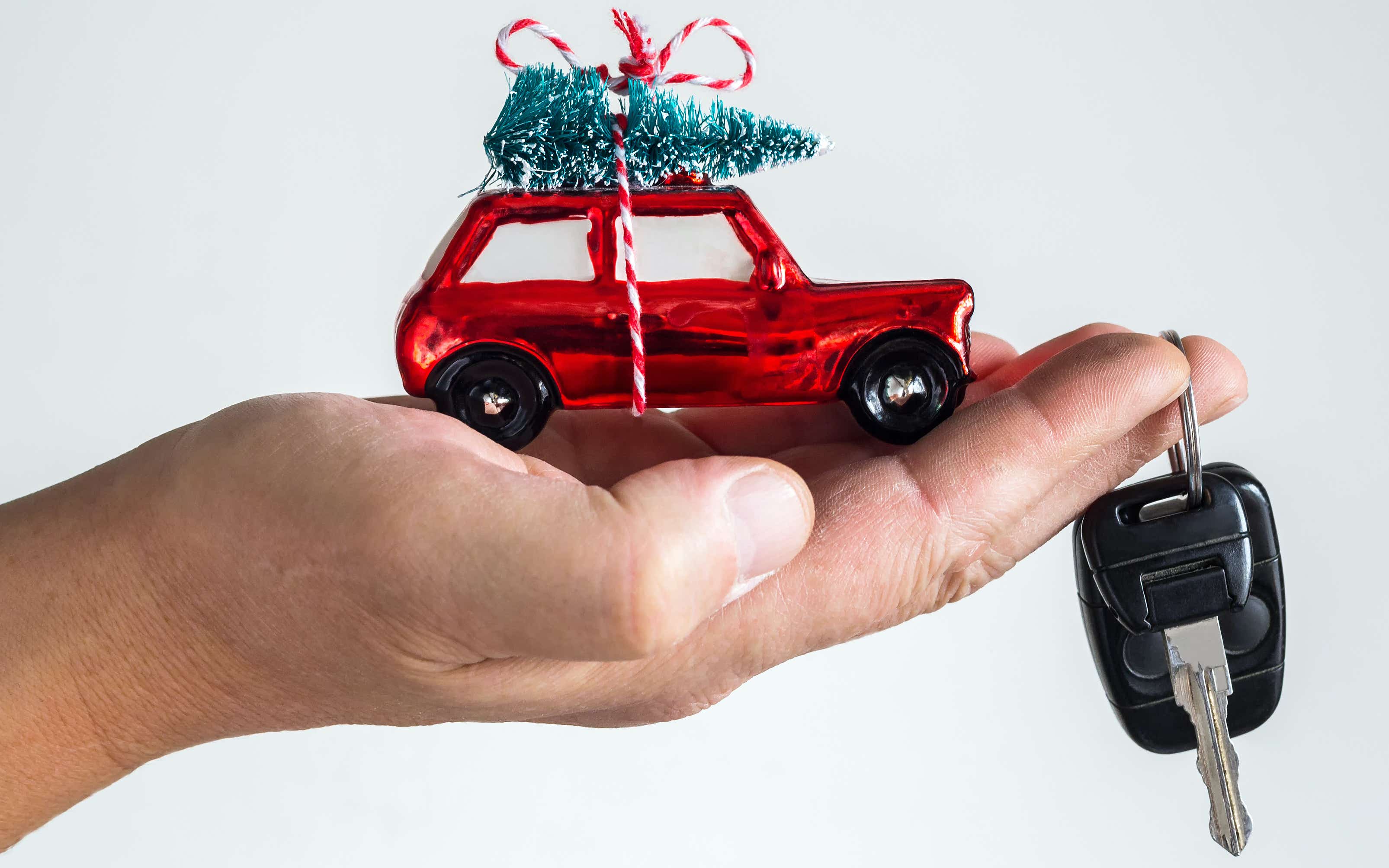 Car gift and keys
*Not actual image.
Price: £286
Lamborghini have stuck their fingers in many pies. From some of the most well known supercar models, such as the V12 Aventador and V10 Huracan, to bespoke men's skin care and Christmas decorations, this car brand has got to be the most interesting. Their age control cream can be yours for £80 per 50ml pot and promises to give compactness and glow, or get the whole range for £286. 
11. Christmas baubles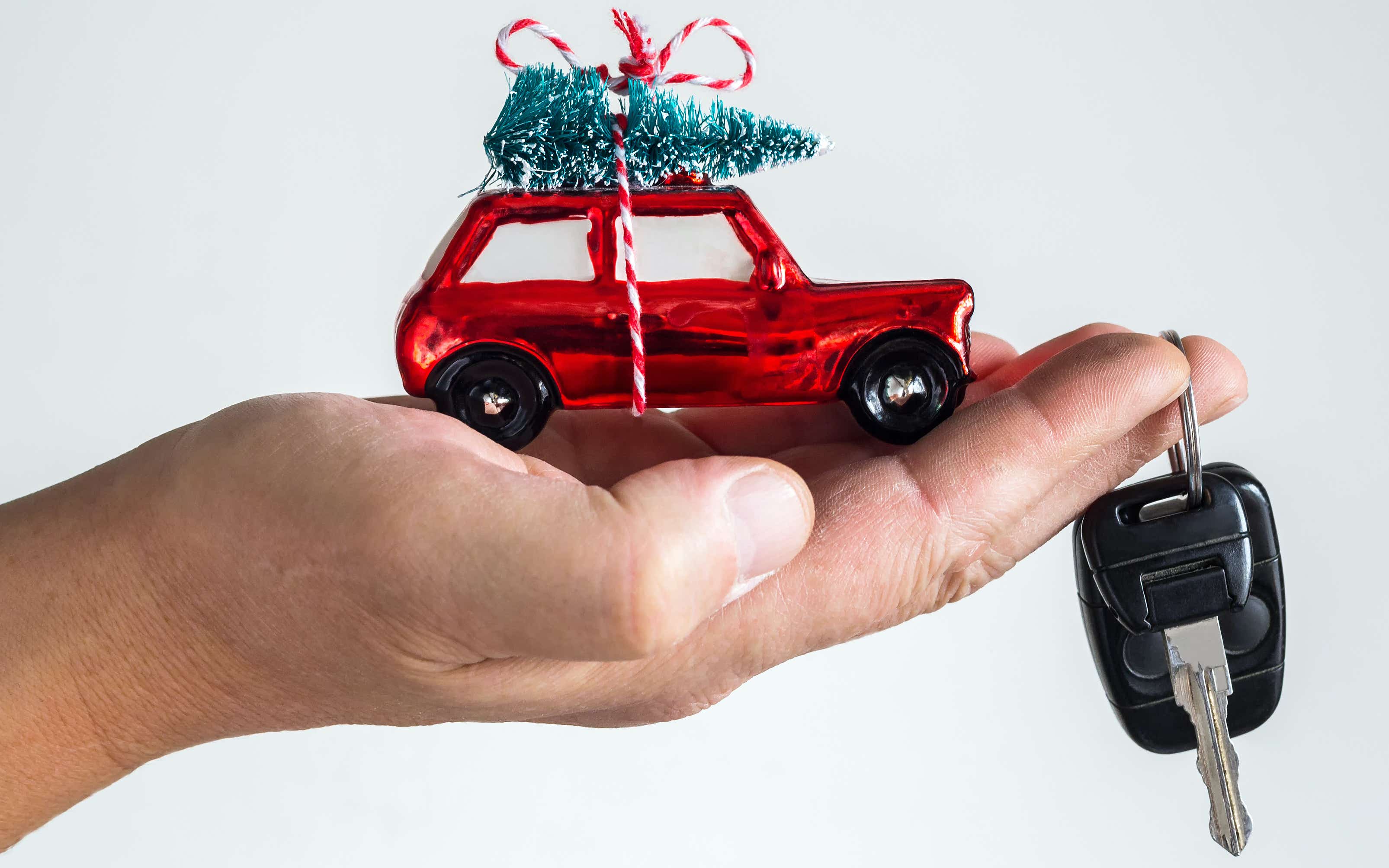 Car gift and keys
*Not actual image.
Price: £34
If you're more into showing off to your friends and family or know someone who wants to, then their branded Christmas baubles might just be the perfect Christmas tree addition coming. In gold, silver and white, these sparkling Lamborghini branded baubles include the logo of course, and are set to send your tree sparkling. 
12. Docking speaker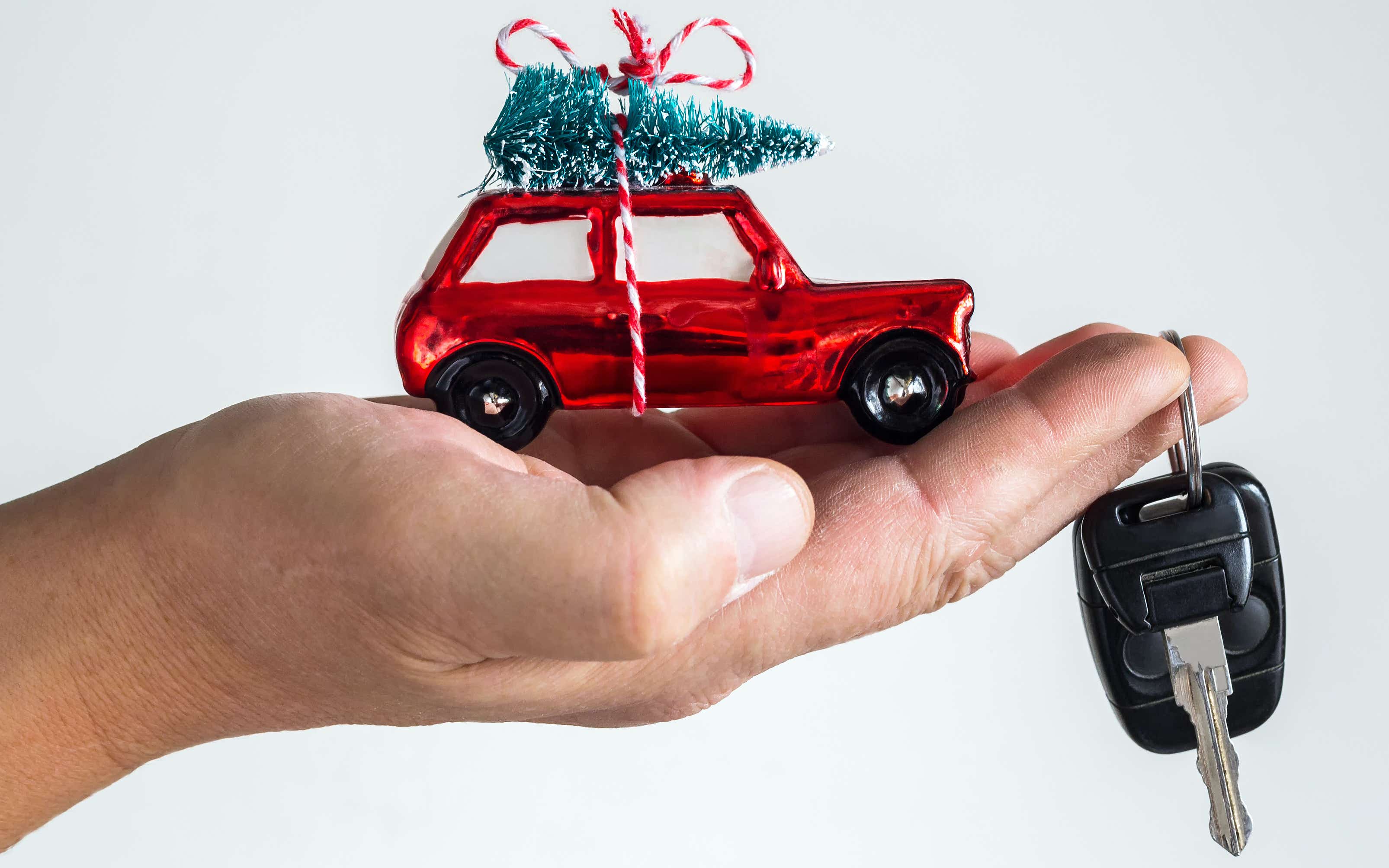 Car gift and keys
*Not actual image.
Price: £21,900
Now to wrap it up, with the second most expensive item on the list, the Lambo docking speaker. Made of carbon fibre, and created entirely by hand in Italy, this speaker will set you back £21,900. Boasting some of the best surround sound, 800 Watt output and fully transportable - this is one for the life and soul of the party. 
So whether you're looking for the ultimate car-themed gift for someone who's learning to drive, a car lover, or a seasoned driver, take their passion off the road with these 12 unusual gift ideas. 
In the lead up to Christmas, whilst it's a great time to feast on our favourite foods, be sure to stay under the drinking limit. Also remember that driving during the winter months can increase the risk of accidents on the roads, so be sure to stay safe and sensible whilst driving. 
To be able to drive your friends and family's cars, make sure you have a multicar insurance policy and are named for the car you're driving.
Sources
https://yougov.co.uk/ratings/transport/popularity/car-brands/all 
All original product images were supplied by the retailers.
*All images not supplied from retailers are from shutterstock and a disclaimer is added underneath the image.
Original product links:
1. Rolls Royce Champagne chest
Price enquired via email and correct as of 18/11/2020
6. MINI Kite
Read more ...