It's Black Friday, the global shopping event with huge discounts on a variety of products and a brilliant opportunity to find a bargain, just in time for Christmas.
If you want to upgrade your audio tech, we have found some great Amazon Black Friday deals from big brands such as Beats, Sennheiser and Sony.
Here are all our best Amazon Black Friday headphones and audio deals.
All deals are correct at time of writing.
Black Friday Beats headphones deals
Want to get your hands on some Beats headphones? Check out these deals and get a bargain with up to 40% off.
Beats Ep Wired On-Ear Headphones - was £89.95, now £44.99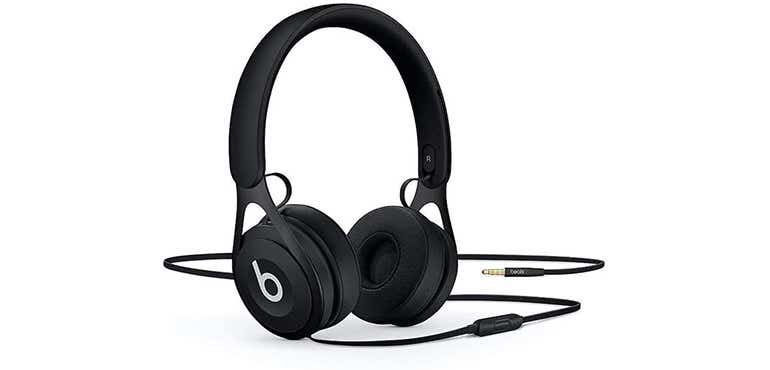 A half price deal on any headphones is always worth pricking up your ears about, especially when it's on a pair from the bass-heavy Beats brand. Beats was created by hip-hop legend Dr. Dre and super producer Jimmy Iovine, and its focus on the low end has won it plenty of fans in the world of celebrity and athletics.
These feature adjustable vertical sliders to help you get the perfect fit, and a durable, lightweight design that's reinforced with stainless steel. Good to know if you're stashing them in a bag.
In-line controls put you in charge of playback without fishing your phone out of your pocket, and there's also a mic, for making and taking handsfree calls. And the sound? Let's just say if you're listening to beats, you want to be listening with Beats.
Beats Solo3 Wireless On-Ear Headphones - was £179.95, now £125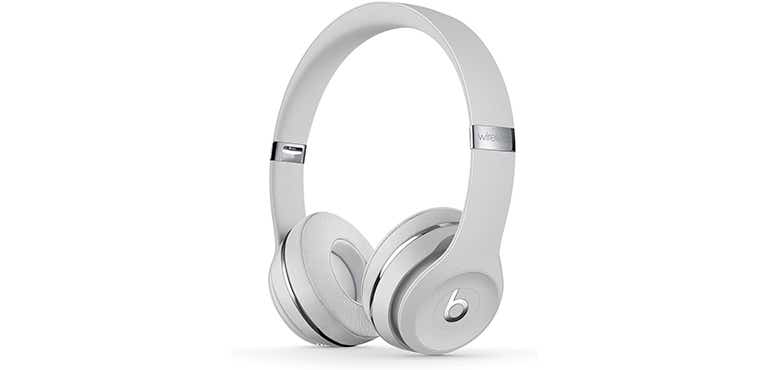 If you want to cut the cord and go wireless, these are the pair for you – they bring all of the bass, but with true wireless freedom. Up to 40 hours of battery life should be long enough for even the most marathon of listening sessions, and they're powered by the Apple W1 chip, which is also found in Apple's AirPods wireless earbuds.
In a hurry? Just a five minute charging burst will give you three hours of playback – essential if you need to dash out of the door. And they fold down for easy stowing in a bag.
urBeats3 Wired Earphones With Lightning Connector - Tangle Free Cable, Magnetic Earbuds, Built In Mic And Controls - was £59.95, now £25.99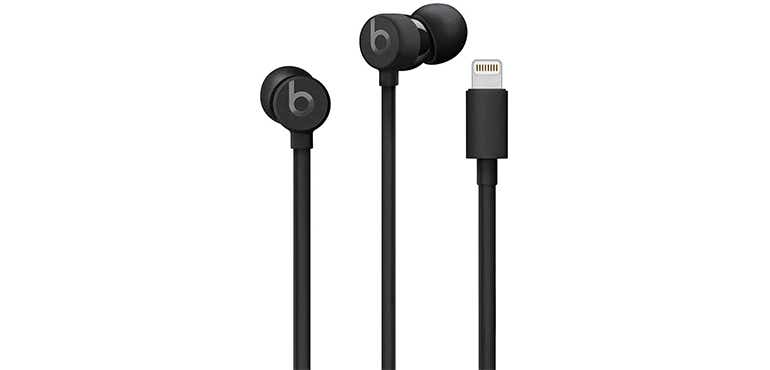 !
It's not often you see headphones discounted by more than half price, so this is a rare deal indeed. The urBeats3 have a Lightning connector, so only work with Apple iPhones, or Android phones using an adaptor.
They come with a variety of ear tip sizes to help you find the perfect fit, and the cable is flat, making it tangle-free, so no more cable spaghetti when you fish it out of your pocket. The earbuds have magnetic backs too, so they stick together when put away. One of the neatest pairs of headphones around
Black Friday Sennheiser headphones deals
For a range of wireless headphones with active noise cancellation, have a look at these Sennheiser deals which are up to 55% off.
Sennheiser HD 599 Special Edition, Open Back Headphone - was £179.99, now £99

A word of warning: these headphones are open-backed, which means they're not closed like most headphones you see. That gives them an open, spacious sound that's closer to experiencing music live in a concert hall than having it piped directly into your ears.
The downside? Because there's no back to contain the sound, everyone can hear what you're listening to. So they're made for home listening sessions, rather than bangers on the bus. Still, there's no knocking the sound quality, as their slew of awards shows, and with £80 off, home listeners owe it to themselves to jump in.
Sennheiser HD 450BT Wireless Headphones - was £159, now £89

These are closed-back, so you don't have to worry about everyone in the vicinity knowing about your penchant for Bruno Mars, and they pack active noise cancellation – this clever tech uses a series of microphones to emit white noise that neutralises outside sounds, deadening the outside world to a mere murmur.
The benefits are twofold: not only does it block out unwanted sounds like traffic, plane engines and office chitchat, it also lets you hear the music better without cranking it up and potentially damaging your hearing. And with one-touch access to Apple's Siri or the Google Assistant voice assistant, you can control them just by speaking.
Sennheiser PXC 550-II Wireless Headphone with Alexa Built-In - was £299, now £177
These too pack active noise cancellation, and it's adjustable, so you can block out every sound going, or dial it down so that some outside noises do creep in. If you're out walking, for example, it's handy to hear oncoming traffic.
They're wireless, for the ultimate in convenience, and the battery lasts for 30 hours before needing a recharge. One-touch access brings your voice assistant of choice to listen, and they can detect when you take them off and pause the music accordingly. You'll never miss a note.
Black Friday Soundcore headphones deals
Get up to 40% off on Soundcore headphones, a bargain on high-quality technology
Soundcore Spirit X 2019 Version Wireless Sports Earphones - was £29.99, now £19.99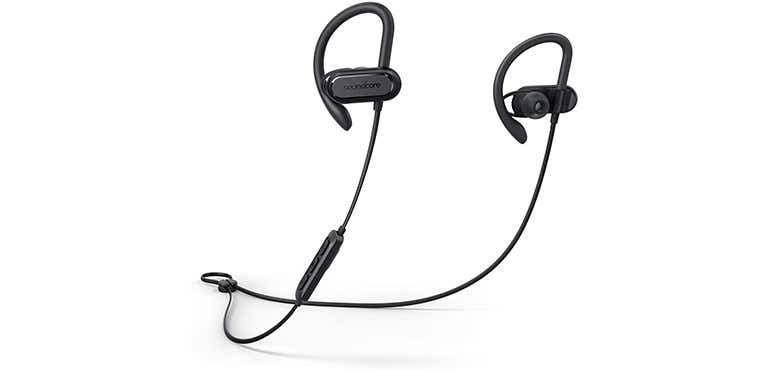 Runner? These are for you. They're wireless, so you're not tethered to your phone, which means your swishing arms won't catch the cable and yank your mobile out of your pocket – never a good look. And they're sweat-proof, so they'll keep going no matter how frantic your workout becomes.
Or how much of a sweaty mess you become. They're also dust- and water-proof, so you can use them on the beach, in the desert, in a downpour… Let's be honest, that last one is more likely.
Wireless Headphones, Anker Soundcore Life P2 True Wireless Earbuds Headphones with cVc 8.0 Noise Reduction - was £49.99, now £29.99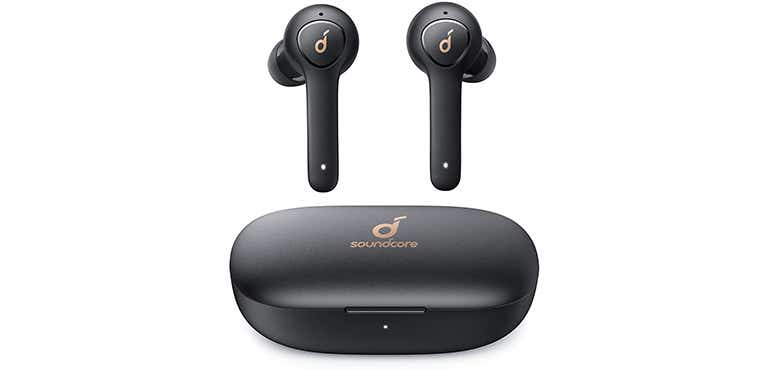 A true wireless design gives you the ultimate in listening freedom. There are no cables whatsoever, not even one connecting the two earbuds to each other. Instead, they're just two earbuds that you pop in your shell-likes.
You get seven hours of listening, and the carry case doubles as a portable charger, giving you more charges on the go. That means a total run time of 40 hours before you need to charge the case itself. Plenty of time.
Soundcore Anker Spirit X2, True Wireless Earbuds - was £79.99, now £55.99
More true wireless fun here, and again, these are sweat-proof for workouts. They also feature hooks that go over the top of your ears to make an extra secure fit – handy if you're doing particularly vigorous exercise and don't want to have to keep stopping and picking them up off the floor.
They promise lashings of bass too, which should keep you motivated from the first mile to the last.
Black Friday Sony headphones deals
Sony has consistently released headphones with excellent sound quality, get yourself a pair of Sony headphones for up to 30% off this Black Friday.
Sony WF-XB700 Truly Wireless Bluetooth Headphones, with Extra Bass was £89, now £59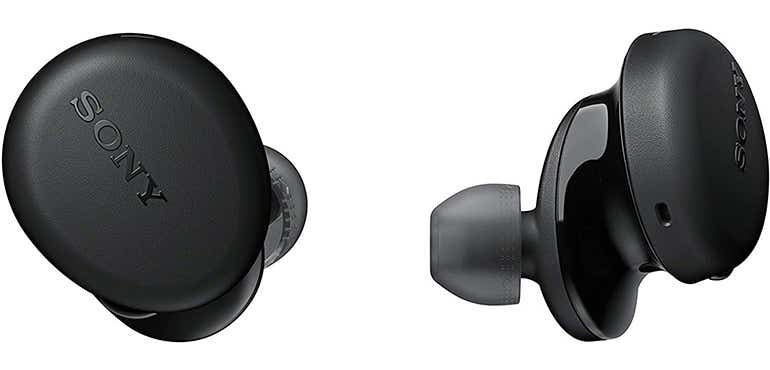 Sony's true wireless headphones are some of the best around. These are more affordable than its high-end models, and this hefty discount makes them even more easy on the wallet.
They're sweat-resistant, come with voice assistants enabled, and give you nine hours of run time from the buds themselves, plus an extra nine from the carry case, making for a total battery life of 18 hours. Which should see you through whatever you're doing.
Sony WH-CH710N Noise Cancelling Wireless Headphones with 35 hours Battery Life, Quick Charge, Built-in Mic and Voice Assistant - was £97.93, now £79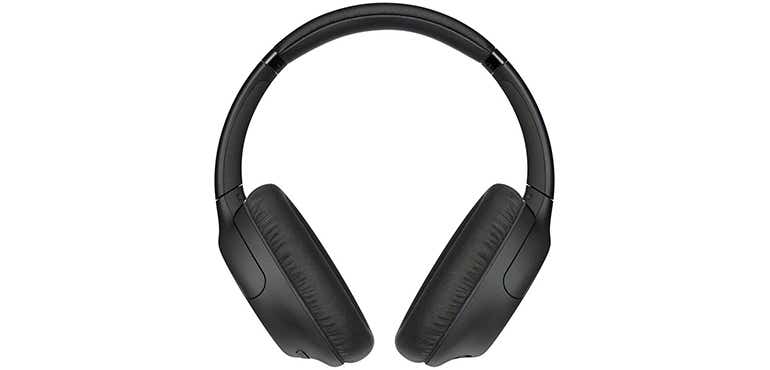 These headphones tick boxes for both wireless playback and noise-cancelling functionality, making them some of the best Sony headphones going. The 35-hour battery life should last most people at least a couple of weeks of listening.
And thanks to the comfy oval ear pads, you can really settle in for a long listening session. Want convenience? They pack a technology called NFC, which means you can pair them with your phone wirelessly just by tapping it. How cool is that?
Sony WF-1000XM3 Truly Wireless Noise Cancelling Headphones with Mic, up to 32 Hours Battery Life, Stable Bluetooth Connection, Wearing Detection with Alexa Built-in - was £220, now £149

The WF-1000XM3 have won every award going, which makes a discount of this size even more exceptional. Rumours abound that Sony will soon introduce the successor, the XM4, but don't let that put you off what are some of the best true wireless earbuds around. Sonically, they thrash the competition, and the wireless playback is flawless. If you want the best true wireless earbuds around, you just found them.
Sony WI-C310 Bluetooth Wireless In-Ear Headphones with Mic, up to 15h battery life - was £45, now £29
The WI-C310 Bluetooth Wireless In-Ear Headphones has strong customer reviews for its battery life and clear audio. These headphones only take 10 minutes of charging time for a full 60 minutes of playback. If you want a reliable pair of quality headphones at a discounted price, then look no further.
Black Friday Panasonic headphones deals
One of the best brands in the audio market, check out these bargain deals from Panasonic which are up to 35% off.
Panasonic RB-M300BE-K Deep Bass Wireless Bluetooth Overhead Headphones - was £99.99, now £69.99
Panasonic owns the Technics brand, whose turntables are renowned by DJs all over the world. And Panny also makes all manner of hi-fi and home cinema kit, so it certainly has some audio chops. These feature a button for boosting the bass, and with 50 hours of wireless playback, you'll be nodding your head for a long, long time before needing a recharge.
Panasonic RB-M700BE-K Deep Bass Wireless Overhead Headphones with Active Noise Cancelling - was £169.99, now £99.99
As if big ear cups surrounding your shell-likes wasn't enough, these also feature active noise cancellation for blocking out outside sound. So if you really want to escape the outside world, these are the ones to go for. They're comfortable enough for long listening sessions, which they certainly provide, thanks to the 20-hour battery life. And again, you can boost the bass at the touch of a button.
Panasonic RZ-S500WE-W True Wireless Earbuds with Dual Hybrid Noise Cancelling, Alexa Built-In and IPX4 Water Resistance - was £169.99, now £89.99

If there's one criticism of wireless earbuds, it's that certain models – namely Apple's AirPods – don't fit everyone's ear shape. These come with five different sizes of ear tips, so you can pretty much guarantee they'll stay put.
They're water-resistant, though not waterproof (so they'll survive a downpour, but not a dip in the pool), and Amazon's Alexa voice assistant comes as standard, so you can speak to play music, call your mum, hear the headlines, and more.
Panasonic Technics EAH-AZ70WE-S Premium True Wireless Earbuds, with Noise Cancelling and Bluetooth Functionality - was £225.22, now £149.99
The EAH-AZ70WE-S Premium True Wireless Earbuds has a 10-mm dynamic driver, giving you amazing sound quality. With voice assistant smartphone functions, these headphones are perfect for activating Siri or Google Assistant.
Also featuring a built in microphone, with these headphones you can smoothly transition between listening to music and taking calls.
Black Friday Bang & Olufsen headphones deals
Famous for their high audio quality, Bang & Olufsen are one of the biggest brands in the premium audio market. Now is the best time to get your hands on some headphones, with deals up to 30% off.
Bang & Olufsen Beoplay H9 3rd Gen Wireless Bluetooth Over-Ear Headphones (Amazon Exclusive Edition) - Active Noise Cancellation, Transparency Mode, Voice Assistant Button and Mic - was £450, now £229.99

If you want the best of the best, you go to Bang & Olufsen. The high-end audio brand has been pleasing audiophiles for decades, and its headphones are renowned as some of the best in the business.
This wireless pair feature playback controls on the ear cup, so you can leave your phone in your pocket, active noise cancellation for silencing unwanted sounds, and a cool Transparency mode, which lets you let in some outside noise, so you can have a conversation or hear station announcements without taking them off.
And the sound quality? Fantastic, as you would expect from a brand with such audio heritage. Discounts like this don't come around too often…
Black Friday Denon speakers deals
Denon Home 250 Wireless Speaker, Stereo speaker with Bluetooth, WiFi, AirPlay 2, Google Assistant / Siri / Alexa Compatible, Music Streaming, HEOS Built-in for Multiroom - was £449, now £329
These speakers can be connected to the latest voice assistants giving you voice control with Alexa, Siri or Google Assistant. The advanced acoustic hardware and premium drivers deliver clear sound which can fill a large room.
Denon Home 350 Wireless Speaker, Stereo speaker with Bluetooth, WiFi, AirPlay 2, Google Assistant / Siri / Alexa Compatible, Music Streaming, HEOS Built-in for Multiroom - was £599, now £489
The Denon Home 350 Wireless Speaker has great customer reviews for its crisp sound and incredible bass response. If you are looking for premium speakers with amazing sound rage, then get your hands on these whilst they are still £110 off!
---
Was this article helpful?