5G is now available throughout the UK. But it's not quite available everywhere. While you can get a 5G signal in most major UK cities, there might be some areas where you'll only get 4G. So where exactly can you get 5G? Is it available on every network? Let's take a detailed look at where you can get connected to 5G in the UK.
If you live in one of the UK's biggest cities, you might well get a better 5G connection with EE or O2 than with any other network. This is according to the latest report by RootMetrics, a company that looks at mobile network performance across the world.
Its July report focused on four cities: Manchester, Liverpool, Newcastle and Leicester. But reports in May and June also measured 5G in other UK cities like London, Glasgow, Cardiff and Birmingham.
Looking for a cheap pay monthly 5G plan? Check out our best deals today.
The report looked at the four largest networks in the country: EE, O2, Three and Vodafone. It ranked and compared 5G coverage and 5G speeds for all four UK cities.
If you live in one of these cities, here's a breakdown of the best 5G you can get where you live.
Prefer a SIM only 5G plan? Compare our best deals and find the ideal package for your needs.
How good is the 5G in your area?
Find out which networks have the best 5G connection in major UK cities.
EE 5G coverage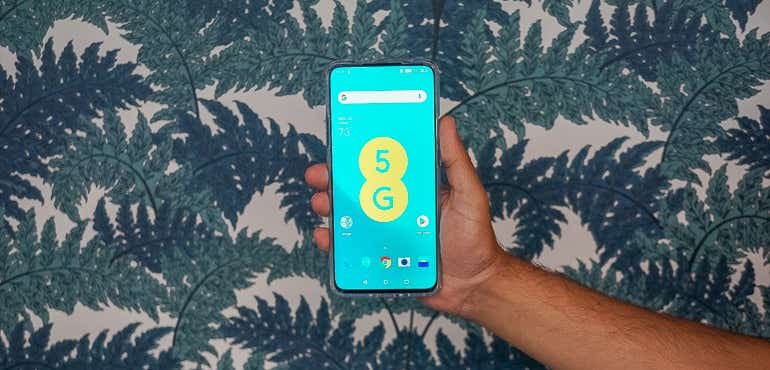 In almost every city in the UK, EE has the widest 5G coverage. It more often than not boasts over 50% availability, which means that you'll likely be able to get it if you live in one of those areas.
In Newcastle and Leicester, EE even has almost twice the 5G coverage of the other three networks. So it's certainly the best choice if you want a 5G connection where you live, or if you want to wander the city and stay connected to 5G as much as possible.
Over the last six months, its coverage in Manchester has increased by 15% to 59.4%. So if you're a Mancunion, you stand a much better chance of enjoying superfast 5G speeds where you live if you choose EE.
O2 5G coverage
While EE's 5G can reach more areas, O2 beats other networks for internet speed. O2's average 5G speeds reached up to 153Mbps in Leicester, some 30Mbps more than any other network in the area.
Although this isn't a huge difference, it can definitely save you time in the long run. If you're constantly downloading new video games or large files, you will certainly notice a significant improvement with O2's 5G. For example, a very large video game would download around 25 minutes quicker with O2 5G, compared to other networks in Leicester.
However, despite improvements to its 5G coverage in all four cities, O2 often has the most limited availability. Compared to the other three networks, it rarely reached 30% across each city in RootMetrics' recent reports.
So if you're lucky enough to get O2's 5G where you live, you'll be able to enjoy faster downloads and better quality streaming. But if it's not available in your area, you might have a while to wait.
Three 5G coverage
Three has improved both its 5G coverage and 5G speeds, according to July's report. While it's not the fastest or most widely-available network, it is available in more cities than Vodafone.
It has also nearly doubled its 5G coverage in Manchester since the end of 2020. So you might well be able to get 5G where you are pretty soon.
Vodafone 5G coverage
According to RootMetrics' May, June and July reports, Vodafone is unavailable in more cities than other networks. For example, it has zero coverage in Leicester, Coventry and Nottingham.
However, when it is operating, it often has the second-most available and the second-fastest 5G in that city. There's a great example of quick rollout in Newcastle, where it has gone from 0% to 24.4% coverage in the first half of 2021.
Got questions about 5G? Check out our 5G explainer guide to find out just how fast is 5G
Best 5G networks
As you can see, 5G is available on a number of UK networks. The full list currently looks like:
EE
Vodafone
O2
Three
VOXI
SMARTY
giffgaff
Tesco Mobile
Sky Mobile
iD Mobile
Best 5G coverage across UK cities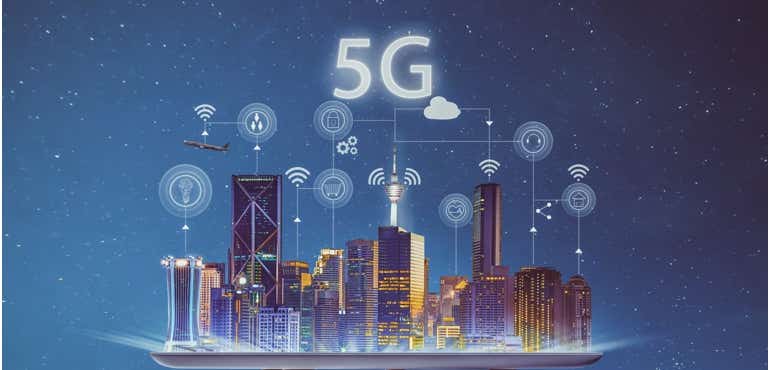 July's report from RootMetrics was its third in as many months. In May and June, it released separate reports analysing other London, Birmingham, Bristol, Glasgow, Edinburgh, Cardiff, Coventry and Nottingham.
The stats on those cities are largely the same as the latest report, with EE winning in 5G coverage and O2 providing the fastest 5G speeds. However, in certain cities like Bristol, Cardiff and Nottingham, EE's 5G speeds also beat those on offer from O2.
So if you're serious about using 5G and you live in one of these cities, EE and O2 may still be your best bet. But still be sure to check each network's coverage maps to confirm that its 5G is in the right places for you.
If you're looking to switch to a 5G mobile phone deal, you can compare our best 5G mobile phone deals at Uswitch.
Was this article helpful?