If you need a bit more help with the basics of how mortgages work, you might want to check out the guides below:
Mortgage terminology– explains some of the jargon used in the mortgage industry
Step-by-step guide to buying a home – walks you through each step you need to take when buying a property
First-time buyer mortgages
Learn about getting a mortgage as a first-time buyer and how to find the right deal for you
How much deposit do I need to buy a house?
We've compiled estimates below to give some guidance on how much money you need to buy a house currently in the UK. It's based on market averages, so you may find that the houses you're looking at are more or less expensive than this, depending on when and where you want to buy your home. 
Good to know: Loan to Value (LTV) is the amount you can borrow compared to the price of the property, and will dictate the size of deposit you need. For example: Borrowing £60,000 to buy a £100,000 home (where the rest is your deposit) is 60% LTV
Buying a below average priced house
Property value: £100,000
Mortgage size: £95,000 (95% LTV)
5% deposit: £5,000 
Mortgage fees: £1,150 (this roughly translates to £100 account fee, £50 transfer fee, £150 valuation fee, £800 conveyancing fee - please note these are not set prices and will vary by provider)
Stamp duty: £0 - not payable on a home of this value
Insurance: average of around £100 a year
Total upfront cost: £6,250*
*Average cost
You may also wish to consider the costs of moving, purchasing new furniture and/or moving your existing furniture. 
Buying an average priced house outside of London
Property value: £302,000
Mortgage size: £286,900 (if buying unassisted)
5% deposit: £15,100
Mortgage fees: £2,950 (this roughly translates to £1000 arrangement fee, £150 account fee, £50 transfer fee, £250 valuation fee, £1,500 conveyancing fee - please note these are not set prices and will vary by provider)
Stamp duty: £0 - not payable on a home of this value for first-time buyers
Insurance: average of around £180 a year
Total upfront cost: £17,130
Buying an average priced property in London
Property value: £696,477
Mortgage size: £661,653
5% deposit: £34,824
Mortgage fees: £4,550 (£2,000 arrangement fee, £200 account fee, £50 transfer fee, £300 valuation fee, £2,000 conveyancing fee)
Stamp duty: £22,323 (no first-time buyer discount due to being above £625,000 threshold)
Insurance: average of around £250 a year
Total upfront cost: £61,947
Average house prices

The average UK house price as of May 2023 was £302,000. As always, mortgage statistics show that house prices vary greatly depending on their location. There are also cheaper neighbourhoods and streets in some more expensive regions, and vice versa.
Can I afford to get a mortgage?
You typically need a deposit of at least 5% of the value of the home that you want to buy. That said, there are a few 100% mortgage options available, most of which are guarantor mortgage products. 
Whilst 5% is quicker to achieve, there can be significant value in holding off until you've saved a larger deposit. This will not only open up a wider choice of lenders, but the interest rates available to you will reduce as your deposit increases.
Mortgage deals are typically available in following brackets (listed in ascending order): 60% LTV, 65% LTV, 70% LTV, 75% LTV, 80% LTV, 85% LTV, 90% LTV, and 95% LTV. 
Those with the largest deposit -so lowest LTV - will achieve the best interest rates, but 40% deposit is a huge amount for a first-time buyer to save. If you're on the edge of an LTV bracket, however, it's worth saving to move into the next bracket. For example, if you have a 9% deposit, you can access cheaper rates by saving slightly more to get a 10% deposit.
Using an Agreement in Principle (AIP)
A mortgage agreement in principle, sometimes known as a decision in principle, is an indicator of how much a mortgage lender is willing to lend you. It's not a guarantee, but it's the loan amount they will likely offer you, so long as you pass the formal mortgage application checks. 
This can help you decide which properties you can afford to buy, and save you the disappointment of looking at homes that are out of your price range. An agreement in principle also demonstrated that you're a serious buyer when it comes to booking viewings. 
How to increase your deposit savings
If you're a first-time buyer under 40, you can use a LISA (Lifetime ISA), a government initiative whereby you receive a 25% bonus on your savings each year - up to a maximum of £1,000, helping you grow your deposit more quickly.
You can deposit up to £4,000 each year, between the ages of 18 and 50 and both applicants can have their own LISA account if you're buying jointly. The boosted savings must be used to buy a home, or for retirement.
How much can you borrow for your first home?
There are a number of factors that dictate how much you can borrow, but the most important is affordability. Lenders look at your total household income, and deduct current outgoings to see how much you could afford on loan repayments.
Our affordability calculator can help you work this out - but keep in mind that it won't take your personal expenditure or circumstances into account.
Most lenders use a multiples of your income to decide how much they'll lend you. The average mortgage loan offered is a multiple of four and a half times your disposable income. Your personal circumstances can affect this, however. For example, you may be offered a slightly lower multiple if you have bad credit, or are newly self-employed. 
As a guide, the average income for the UK is just over £31,772 so you could expect to borrow around £142,974 on one average income.
If you're buying jointly, you can combine your incomes and borrow more, however, lenders tend to assess joint income slightly differently, either:
Three and a half times the combined income of both applicants, or

Four and half times the highest earner's income, plus the lowest earner's income
Typically the lender will use whichever of these methods gives you the larger loan size. 
What affordable home schemes are available to help first time home buyers?
Shared ownership
Shared ownership is part of the government's broader Help to Buy scheme. It lets you buy part of, rather than an entire property. You share ownership with a housing association, who you pay rent to for the part of the home you don't own.
You can buy 10% and 75% initially, so your loan only needs to cover that percentage of the overall property price. This makes affordability easier to meet and the deposit requirement much lower. 
For example, if a home is worth £200,000, you could buy a £50,000 share of it and pay rent on the remaining £150,000 to the housing association. 
The scheme is open to first-time buyers and home movers with an annual income of less than £80,000 (£90,000 in London).
Guarantor mortgage
Even with a decent deposit, first-timer buyers may struggle to meet the affordability criteria for the home they want, especially in higher-priced areas. A guarantor mortgage allows a willing additional person, often a close family member to act as additional security for the loan. Typically they use their own property (if they hold enough equity) or their savings to do so.
If you fail to meet the repayments, the guarantor agrees to cover them on your behalf.  Usually they will be removed from the mortgage once you have repaid an agreed amount back to the lender. 
Family assisted mortgage
A family assisted mortgage is really a type of guarantor mortgage. A family member or friend deposits money into an account linked to your mortgage. Once a set period of time has passed, or enough of the mortgage has been repaid, the guarantor gets their money returned in full, and often with interest paid. 
Fees involved with buying a home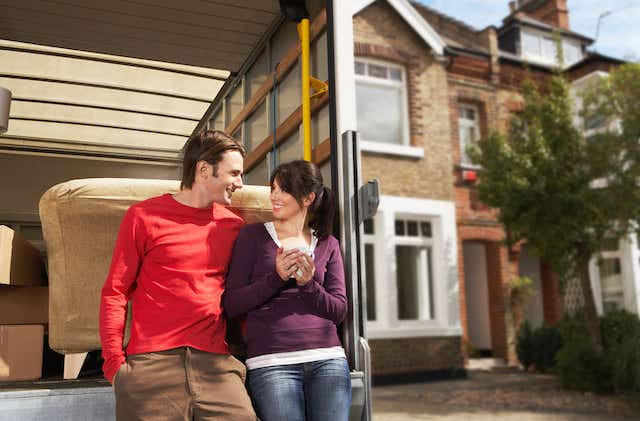 The deposit will no doubt be the largest cost to consider prior to taking out a mortgage. You will also almost certainly pay some of these fees, if not all of them, when buying a home:
Mortgage arrangement fee
This is probably the largest of the additional mortgage costs, and can be as much as 2% of your entire loan. Some mortgages have no arrangement fee, but usually have a higher interest rate to compensate, so ensure you compare mortgage deals fully to find the best rates. 
You can often add this fee to your mortgage, but this will mean paying interest on it - so in the long term you would pay more.
Mortgage account fee
A mortgage account fee is often charged to cover the cost of the set-up, maintenance and closing of your account. This is usually between £100 and £300.
Telegraphic transfer fee
This fee is charged by the lender to transfer the mortgage loan to the seller's solicitor. It's usually about £50.
Valuation fee
This fee is charged by your lender for their mortgage valuation - to ensure that the property is worth how much you want to borrow. This could cost you anything between £150 and £1,500, depending on the property's value, but is sometimes offered as a free incentive. 
Conveyancing and solicitor's fees
Conveyancing is the legal transfer of ownership of a property from the seller to the buyer. A solicitor who specialises in conveyancing will handle this and the buyer pays their costs.
Conveyancing usually costs somewhere between £800 and £2,000, but this can vary depending on the cost of the property and the amount of additional legal work required.
Stamp duty (SDLT)
Stamp duty (in England and Northern Ireland) is a lump sum tax that is owed when purchasing a property or land that is valued over a certain amount. There are similar charges in Wales (LTT - Land Transaction Tax) and Scotland (LBTT - Land and Buildings Transaction Tax).
First-time buyers in England and Northern Ireland receive a discount that means they pay no stamp duty when purchasing a property priced at £425,000 or less. 
If purchasing a property costing more than £425,000, you pay stamp duty at the normal rate (5%) on anything between £425,000 and £625,000. The stamp duty exemption does not apply if a first-time buyer purchases a home worth more than £625,000.
In Scotland you pay LBTT on any propery above £175,000 and in Wales LTT on any property above £250,000.
Higher lending charge
A higher lending charge may be implemented by your mortgage provider if your mortgage is higher than 80% LTV. Not all lenders apply this type of charge, however, so it's worth speaking to a broker to ensure you're getting the best deal all round. 
Home Insurance
Buildings insurance is usually required by all lenders, unless you're buying a flat, in which case it may be included within the service charge. The cost varies depending on the value and location of your home, but is typically between £100 and £200 a year.
It's worth comparing deals before taking the insurance option offered by your lender, as you might be able to get a cheaper deal elsewhere.
Contents insurance is not essential to get a mortgage, but is certainly recommended.
Moving costs
How much it costs you to move depends on how much you own and how far you need to travel. If you only have a few possessions and own a car, or have friends or family who can lend you one, you could move home for just the cost of the petrol.
If you need to move a few more things, renting a van (or a "man with a van" if you want some help) typically costs between £50 and £300 for a day, depending on how much you have to move and how far you need to go.
The cost of professional removal services (a lorry and crew) also varies based upon your possessions and the distance, but is likely to start from around £300 and could go up to several thousand if you're moving lots of bulky items hundreds of miles.
Renovations
If you are buying a property that needs extensive works, here are some of the average costs involved in typical home improvement projects:
Adding a property extension (or major building work): between £10,000 and £40,000

Loft conversion: between £15,000 and £50,000

Conservatory: around £9,000

Kitchen refurbishment: at least £500, but could be well over £10,000
Even if you don't have any major building work planned, you will probably need to set aside a buffer of around £1,000 to pay for small fix-up jobs and decorations.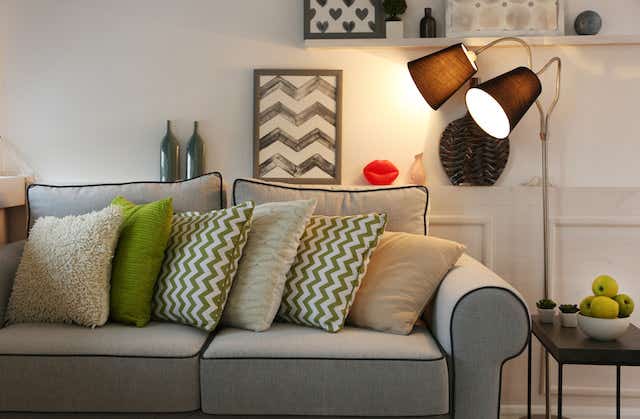 First-time buyer mortgages
Learn about getting a mortgage as a first-time buyer and how to find the right deal for you