Pros
5000mAh battery with speedy charging
Impressive display with under-screen camera
Snapdragon 8+ Gen 1 amazes in processor speed
Cons
Lackluster photography credentials
Display brightness leaves much to be desired
While Nubia isn't quite a household name, its RedMagic range has become the last word in gaming phones over the past few years.
The RedMagic 7S Pro is its latest effort, beefing up the recently released 7S in a number of key areas. And to sum it up, it's an exciting, affordable effort for those with nimble fingers....
Design
For the 7S Pro, the company decided to double down on successful elements of its predecessor, sporting a largely similar aesthetic. Looks consist of a blend of aluminum and glass, a flagship mainstay, but attractively married in the RedMagic 7S Pro.
Moreover, the large metal plate that runs all the way down the centre of the phone's rear works as a heat dissipation mechanism.
The 7S Pro tips the scales at around 235g, weighty but still eminently pocketable and reassuringly premium in its build.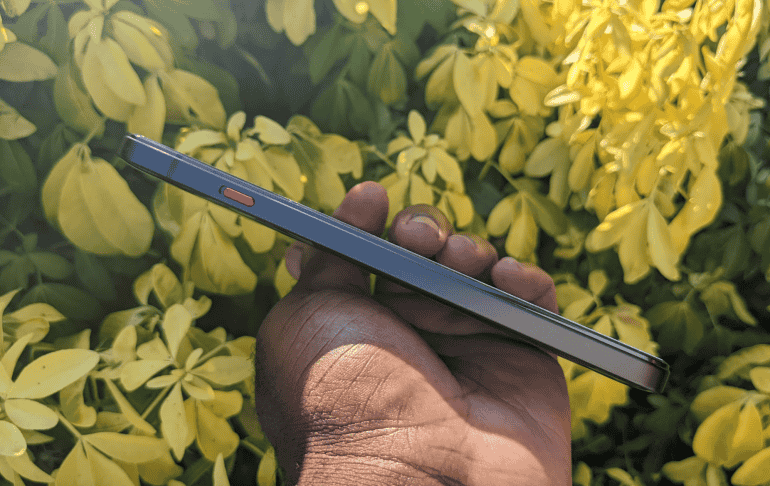 The angular shark-like accents and hefty frame certainly scream 'gaming phone' over every inch of the RedMagic 7S Pro – but it's attractive nonetheless.
In terms of colour variants, the RedMagic 7S Pro comes in Obsidian, Supernova, Mercury and Yellow colours, all of which are very visually striking.
Mercury is particularly impressive (and reserved for the highest specced model). Its transparent silver design shows off the RedMagic 7S Pro's (lack of) curves incredibly effectively.
Performance
Being a gaming phone, performance is the key highlight of the RedMagic 7S Pro. So it's little surprise that Nubia has cut few corners when delivering something that stands up to its contemporaries.
So let's break down exactly why the 7S Pro is such a well-rounded device:
Processor
Right off the bat, you're looking at Snapdragon 8+ Gen 1 – a turbo-charged sequel to Qualcomm's latest chipset.
This results in some eye-popping scores in terms of graphical horsepower, ensuring the 7S Pro is top-tier when it comes to performance – laying waste to even the most intensive games with aplomb.
Gaming on the 7S Pro is a joy because of the processor, but also due to a second dedicated gaming chip, the Red Core 1. This takes on the support functions, such as vibrations and audio to leave the Snapdragon free to sing during hardcore gaming sessions.
Dedicated cooling
RedMagic's cooling system sounds like the stuff of science fiction, but the ICE 10 combines a high-speed 20,000 RPM fan, composite graphene, cooling ducts and the metallic heat dissipation plate across the rear to deliver first class performance without a hitch.
Enveloping the battery and core hardware in this means the 7S Pro can go on for longer, without getting hot to the touch.
Admittedly, the fan can get a little loud after prolonged play, but it remained a great gaming device throughout, dropping scant frames during a three-hour Call of Duty Mobile marathon.
RAM and storage
The 7S Pro starts with a whopping 12GB of fast memory, with 16GB, and 18GB variants, depending on the model.
This is then paired with either 256GB or 512GB of storage. This may sound like overkill even for the most dedicated mobile gamer, but only serves to highlight the uncompromising nature of RedMagic's latest when it comes to core specifications.
Battery and charging
For gamers, battery and quick charging are key to a great user experience. You will be pleased to know that it's a huge 5,000mAh, non-removable effort in the 7S Pro – albeit at the cost of wireless charging.
But if it seems small to you, just know that there's a 65-watt charging available for the international version. However, in China, the phone has been advertised as 135-watt charging. This means that you can get a frankly ridiculous 50% charge in just 5 minutes!
Display and audio
The RedMagic 7S Pro packs a 6.8-inch Full HD+ AMOLED display with a refresh rate of 120Hz and a 960Hz touch sampling rate.
Essentially, this means that, not only can games run more smoothly on the display due to the refresh rate, but the speed of the display reacting to your every prod and swipe is lightning-fast.
From the specs, it should be clear that the phone has one of the best gaming panels. And even though it's not a 4K or 2K display, it will still perform great in terms of displaying colours. The resolution that you're getting is a 1080 x 2400 AMOLED - great for crisp, clear gaming.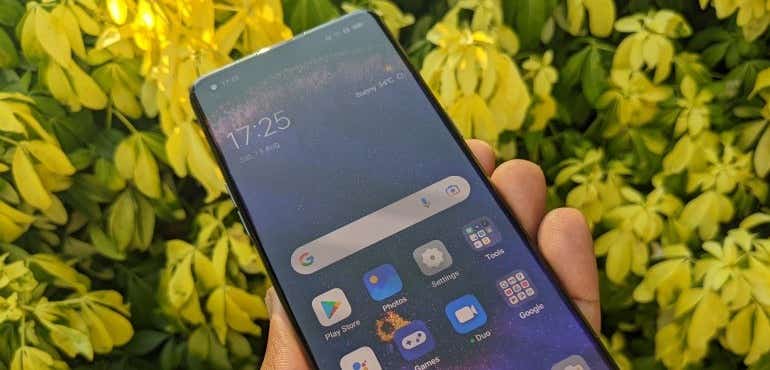 The fact that Nubia has managed to deliver a great screen and pack an under-display camera in it is also impressive. It uses a series of transparent layers to enable true full screen gaming – no notch, no compromises.
Sounds all well and good on paper, but you don't realise just the difference an expansive, unbroken display makes when you get immersed after long play periods. This was a complaint levelled at the predecessor as it had a slower refresh rate due to this decision, so solving it here is entirely welcome. One shortcoming was the display's brightness, despite a proclaimed 600 nits, is that it did seem to lack the vibrancy and 'pop' of some of the competing handsets in the space.
A minor misgiving, but one which was particularly apparent when it came to legibility outdoors. It couldn't cope with some of the recent blazing summer days in London and wasn't easily readable in direct sunlight.
Another iterative upgrade of the audio system, with the 7S Pro containing a great set of speakers to ensure your games sound as good as they look. It's slightly tinny at higher levels, but it's more than handy for Spotify at full blast with healthy sound separation and decent (if slightly wobbly) bass without rattling the phone's body.
Camera
Firstly, the 7S Pro contains triple rear cameras. The main 64-megapixel effort does most of the heavy lifting, taking decent portrait mode shots as well as a surprisingly capable night mode. It's not why we're here, but the combination of a capable lens and software support for brightness and image detection delivers an entirely serviceable camera array.
The 8-megapixel wide-angle camera is a bit less impressive, especially if you're going for a night shot. Quality does fall away somewhat when it comes to definition and avoiding blurring on images.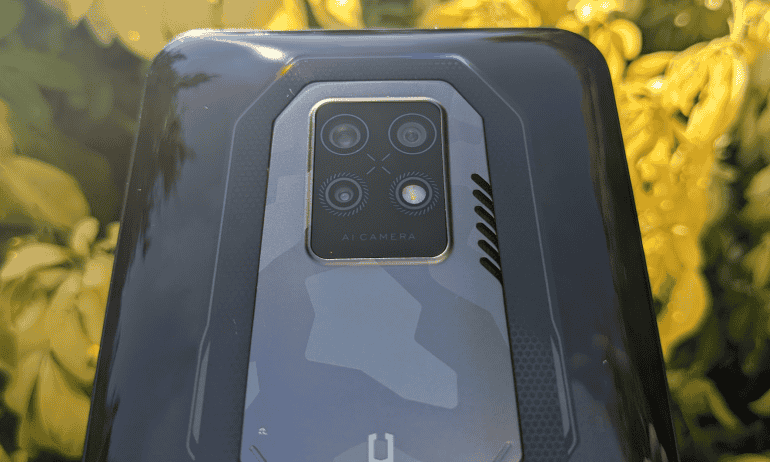 Things aren't might better with the 2-megapixel macro lens, which is a bit of a let-down when it comes to colours and clarity on those close-up shots. The lack of optical image stablisation sees the device not quite deliver on some of the other asks of a modern smartphone.
Video is decent, with the ability to record at 4K and 30 frames per second, but nothing to specifically highlight in terms of quality. Gaming with no compromise does mean there are areas where the 7S Pro is good rather than great.
Is RedMagic 7S Pro good for gamers?
Yes! The 7S Pro is a fantastic device for its price (£669 for 12GB + 256GB to £809 for 18GB + 512GB) replete with all manner of grips and accessories to round out your gaming experience.
If you're an avid gamer, playing games on this beast of a device is a breeze. With unique styling, a market-leading display, blazing fast-charging to keep going and an incredibly effective cooling system, the RedMagic 7S Pro a dream come true for mobile gaming fans. Provided you're willing to accept that it's not the best when it comes to photography.
Was this article helpful?