There are many reasons to consider taking out life insurance when you reach or pass 60. It can cover the costs of a funeral, or help loved ones cover mortgage repayments and other financial commitments.
Compare life insurance
Compare life insurance with Uswitch and get cover from just £5.25 per month*
How do life insurance over 60 policies work?
Insurance costs are based in part on risk. If an insurer concludes there's a relatively big chance of them having to pay out, the more you'll pay in monthly or annual premiums. Along with lifestyle and your medical history, age is considered as a risk factor that is likely to impact on the cost of your premiums.
However, with advancements in healthcare and general standards in living the typical lifespan is well above the age of 60. Men aged 65 can expect to live for almost another 20 years, while women a further 22 years, on average. This means that finding relatively cheap life insurance for over 60s is possible.
Does age matter regarding life insurance?
Given today's higher life expectancy, your age won't be the most important factor when you start applying for life insurance cover. But that doesn't mean it's not relevant. Some insurers may offer you a 'life assurance' policy, which means you will be covered for life and guaranteed a payout when you die. Others will put a maximum age limit on life insurance. This is an age agreed when you will no longer be covered and would be asked to renew your policy if you wanted further insurance.
This type of cover is often referred to as term life insurance. Any cover that offers you a guaranteed payout regardless of when you die is often known as life assurance.
Life assurance or term life insurance for over 60s?
Life assurance can be quite a bit more expensive than term life insurance. So, if you're over 60, you'll need to weigh up how much the extra cost is worth to you, considering the circumstances.
For example, if you're 65 years old and you're looking for life insurance, it's important to ask yourself how many years of cover you would realistically need - this is the 'term'. One insurer may offer you whole of life insurance, to cover you even if you die at 100 years old. Another insurer may cover you for up to 20 years from the time of the policy being taken out.
You can also choose between level term and decreasing term. Level terms means whatever sum you have agreed will be paid out regardless of when you pass away. Decreasing term life insurance policies are designed to follow a repayment mortgage, so as more's paid off the amount need to clear the mortgage declines. A decreasing term policy pays out less the later in the term you pass away so the monthly premiums are lower than for level term policies.
You'll need to look at the cost, how important that final payout is for you and your family, and when you'd be able to claim.
For instance, many insurers won't pay out if you die within a year of taking out the policy, so your actual cover may not kick in until a year or two after.
However, there are some factors you can control to get a cheaper deal on life insurance for over 60s.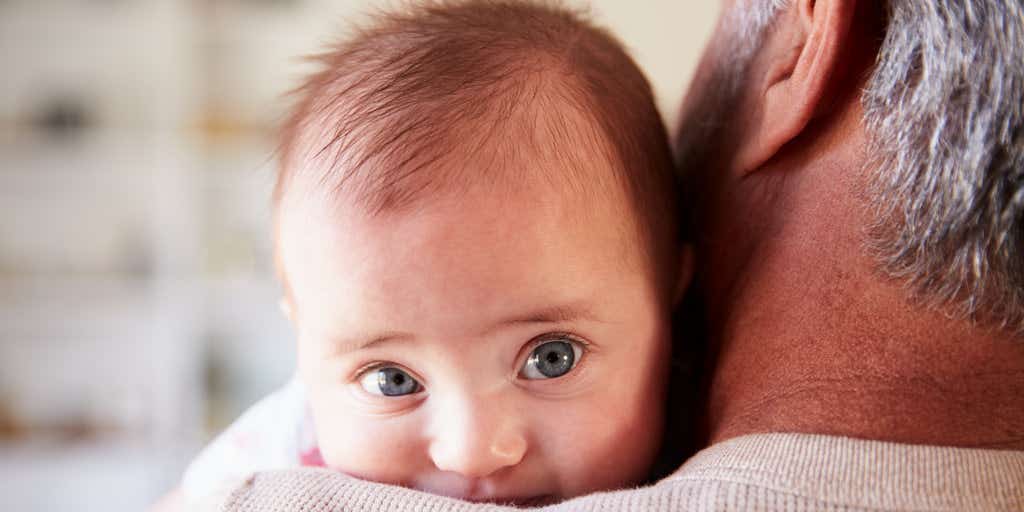 Compare life insurance for over 60s
How do I get cheap life insurance for over 60s?
The risk taken by insurers is the biggest factor in deciding how much they charge you on the monthly premiums.
To get cheap over 60s life insurance you should compare a range of policies across the market. But more importantly, you should try to lower the risk you pose to the insurers.
You're only going to get older, so your risk can only go higher. But, if you're a smoker, drink regularly and have a poor medical history, your risk will drastically increase.
Women may find that they get a cheaper deal than men because insurers find that they tend to live longer. But keeping healthy will improve your chances of lowering the cost of your premiums, regardless of your gender. 
Read on to find out how to get the best life insurance for over 60s that's right for you and your family.
Finding the best over 60 life insurance
Before you take out over 60s life insurance, consider how important the payout is. For example, you might want a life policy that'll guarantee your mortgage repayments will be completed after you die. Use an over 60 life insurance calculator to calculate how many years it would take you to pay it off while you're alive. This length will then give you a guide to how long your insurance policy should be.
If you need the payout no matter what, then you will probably need to get longer cover, or even whole of life insurance. Remember, the premiums will keep coming as you get older. So, it's important to ask yourself if your income will be able to pay those premiums.
With many whole life insurance policies for over 60s, premiums will either stay the same or increase – they almost never get lower as you get older.
What type of cover do you need? 
You may need one or more of these:
Whole of life cover - life assurance that will pay out no matter how long you live

Level term life insurance - will pay out a fixed amount if you die at any point during the term of the policy

Decreasing term life insurance - will pay out a decreasing amount if you die at any point during the term of the policy (usually set to clear your outstanding repayment mortgage)
Many people with dependents have a combination of decreasing term to ensure their mortgage is paid off and level term to replace income lost when the policyholder dies.
Of course, once the kids have flown the nest that level term cover may either need to be a lot less or not be needed at all. If paying off the mortgage would leave your partner comfortable with their own pension income and no mortgage to pay, you mightn't need any level term cover. Just having a decreasing term policy would suffice.
This is why it's vital that you shop around and compare the best life insurance policies for over 60s before committing to anything. Be sure to weigh up what your circumstances require and look at ways you can improve your health before beginning.
Compare life insurance
Compare life insurance with Uswitch and get cover from just £5.25 per month*
*Based on £150,000 of level-term cover for 25 years for a 30-year-old non-smoking male with no pre-existing medical conditions (March 2023)
The life insurance comparison service is provided by Direct Life & Pension Services Ltd who are authorised and regulated by the Financial Conduct Authority (155312). Registered Office; Friars House, 52A East Street, Chichester, West Sussex PO21 2PJ. By using this system you are also agreeing to our Terms and Conditions and Privacy Policy 
Read more …