Pros
Unique design
Excellent display
Reasonable price-tag
Cons
Not fully waterproof
No wireless charging support
Camera performance is average
The Oppo Reno8 Pro might bear the branding of a high-end smartphone, but it's actually Oppo's attempt at a premium mid-range handset that is primed to compete with the likes of the Google Pixel 6 and OnePlus 10T.
Yet despite squeezing into the increasingly crowded mid-range bracket, the Reno8 Pro packs a number of flagship-level specs, from a vibrant 6.4-inch AMOLED screen to a 50MP main camera sensor.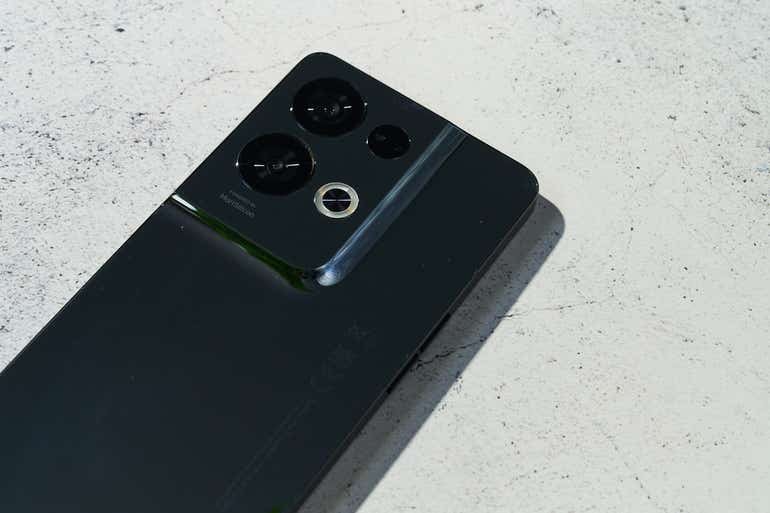 However, Oppo has clearly made a number of compromises to maintain the handset's £599 price-tag. There's no support for wireless charging included, for example, and the device is only IP54 water and dust-resistant, rather than fully waterproof.
Oppo Reno8 Pro: Design and display
The design of the Oppo Reno8 is unusual, but while it won't appeal to everyone, it's sure to stand out in a sea of lookalike devices. The handset certainly feels more premium than its price tag suggests and its rear, which is crafted out of a single piece of moulded glass, is reminiscent of the more expensive Oppo Find X5 Pro.
However, not only is this mirrored glass rear incredibly reflective and susceptible to fingerprints, but it also feels quite slippery and sometimes manages to escape from even the most subtly slanted of surfaces.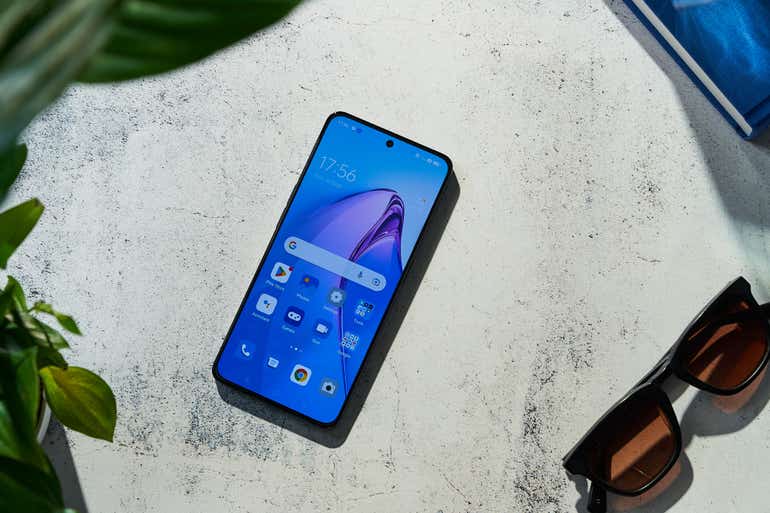 Thankfully, both the front and rear of the Reno8 Pro are protected by Gorilla Glass, so it should be able to withstand a few unexpected tumbles.
The phone itself is big, but we found it comfortable enough to hold even with smaller handsets. The Reno8 Pro measures in at 161 x 74 x 7.3mm and tips the scales at 183g, and we were able to stretch our thumb to the top of the screen without too much effort.
This manageability is likely thanks to the Reno8 Pro's impressive 93.4% screen-to-body ratio, facilitated by the minuscule bezels surrounding the screen and the unobtrusive punch-hole cutout at the top of the display.
The display itself is one of the handset's best features. The FHD Flexible AMOLED screen measures in at 6.7-inches and boasts a 120Hz refresh rate and a resolution of 2412 x 1080, which means all types of content look excellent, whether it's a dark and gloomy movie or a vibrant social media site.
The display is plenty bright enough and visible under bright lights too, though we did find it could be overly reflective.
Elsewhere on the Pixel 6 Pro you'll find a USB-C charging port, but there's no 3.5mm headphone jack included, nor does Oppo include a USB-C to 3.5mm adaptor in the box.
Another thing this handset is missing is full protection against the elements; the Oppo Reno8 Pro is only 1P54 water and dust resistant, which means it's unlikely to withstand a drop in the bath.
Oppo Reno8 Pro: Camera
Though billed and priced as a mid-range device, the Oppo Reno8 Pro packs the same 50MP, OIS-assisted main camera sensor as the Find X5 Pro, which is powered by the same MariSilicon X imaging chip that debuted on the company's flagship.
This flagship-level sensor is joined by an 8MP ultra-wide sensor and a 2MP macro camera.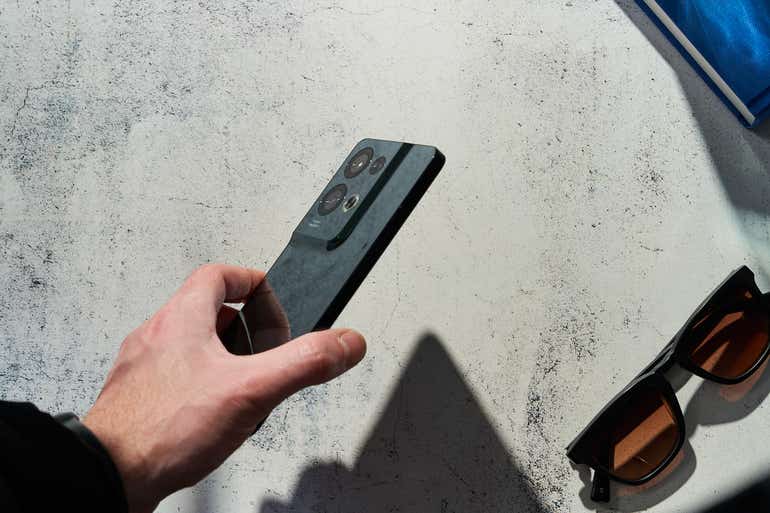 As you'd expect, the 50MP sensor is capable of taking decent, Instagram-worthy images complete with bags of detail and vibrant colours. However, we did find that some images did appear somewhat oversaturated, and the camera doesn't fare so well in low-light scenarios.
Moving subjects can look blurry and we found certain images contained considerable noise; if you're looking for a mid-range handset that excels in this area, the Reno8 Pro is no match for the Pixel 6.
We were also less-than-impressed by the ultrawide and macro camera; photos shot on the 8MP sensor had noticeable pixelation, and the 2MP sensor delivered soft, low-detail results even in good lighting.
We were impressed with the 32MP sensor housed in the punch-hole cutout on the front of the handset, which produced some of the most detailed selfies we have ever seen. Images boast plenty of detail and a wide dynamic range, and even fares well in low-light conditions.
Oppo Reno8 Pro: Performance and battery life
Under the hood, the Oppo Reno8 Pro packs a MediaTek Dimensity 8100 Max chipset.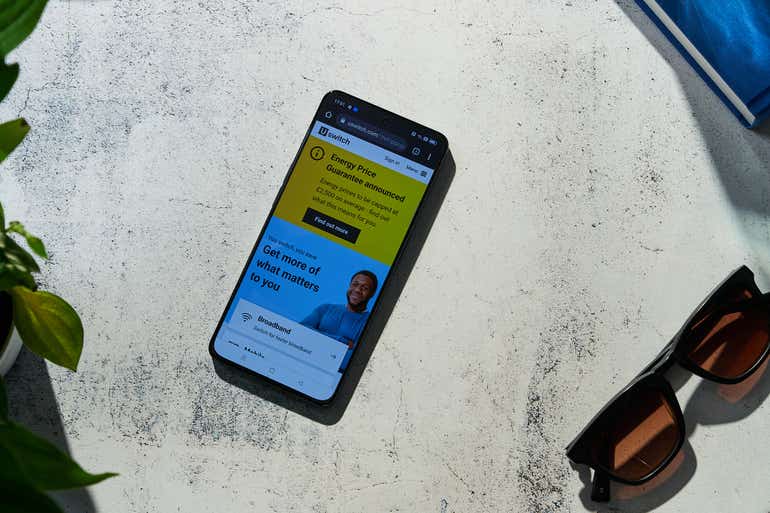 While perhaps not as impressive on paper as the Qualcomm Snapdragon 7 Gen 1 SoC that ships in the Chinese variant, the Oppo Reno8 showed no signs of slowing down during our time with the handset, and breezed through everything we threw at it.
Battery life is decent too. We found the Oppo Reno8 Pro's 4,500mAh battery, while not all that impressive for a big-screened phone on paper, lasted a full day no matter our usage.
Once you do run out of juice, the Oppo Reno8 Pro supports 80W wired charging via an included charger, which means it can charge from zero to full in around 40 minutes. While this isn't the absolute fastest around, it's still impressively speedy. Unfortunately, support for wireless charging is not included.
Elsewhere on the hardware front, the Oppo Reno8 Pro ships with 8GB RAM and 256GB storage. There's no microSD expansion, but 256GB should be plenty of built-in storage for most users.
In terms of software, the Reno8 Pro packs Oppo's ColorOS 12, rather than the latest ColorOS 13 UI that comes bundled with the Find X5 range. Despite this, we found the software clean, simple and easy to use, and there are plenty of handy features for those who like to customise the look and feel of their device.
For example, you can change icon shapes and system colours, and choose to hide notifications if someone else is looking at your phone.
Oppo Reno8 Pro: Value and verdict
The Oppo Reno8 Pro is a mixed-bag. On one hand, you're getting a lot for your money, from a 6.7-inch AMOLED screen and nippy internals to an eye-catching design and all-day battery.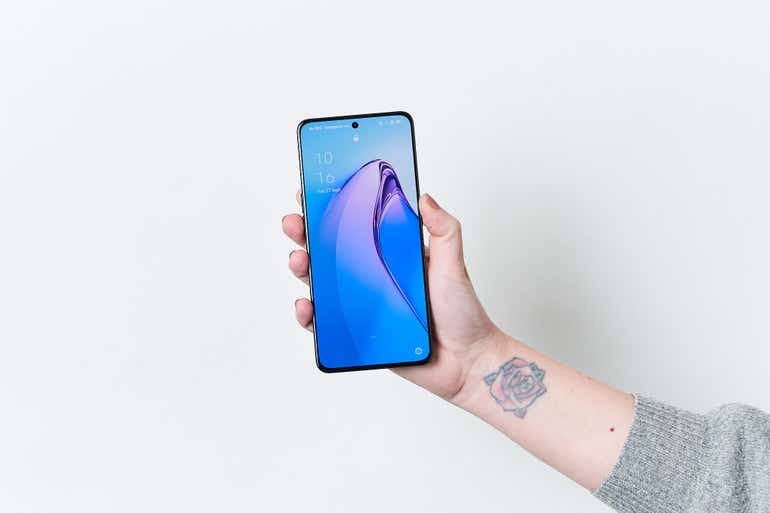 On the other hand, there are a few of shortcomings that others in the mid-range bracket have managed to overcome – camera performance could be better. Similarly, there's a lack of full-waterproofing and wireless charging support, features that have become commonplace on handsets of this price-point.
However, when you take into account the price, the premium feel, and the flagship-worthy features, the Oppo Reno8 Pro is a strong new option in the smartphone market.
Was this article helpful?