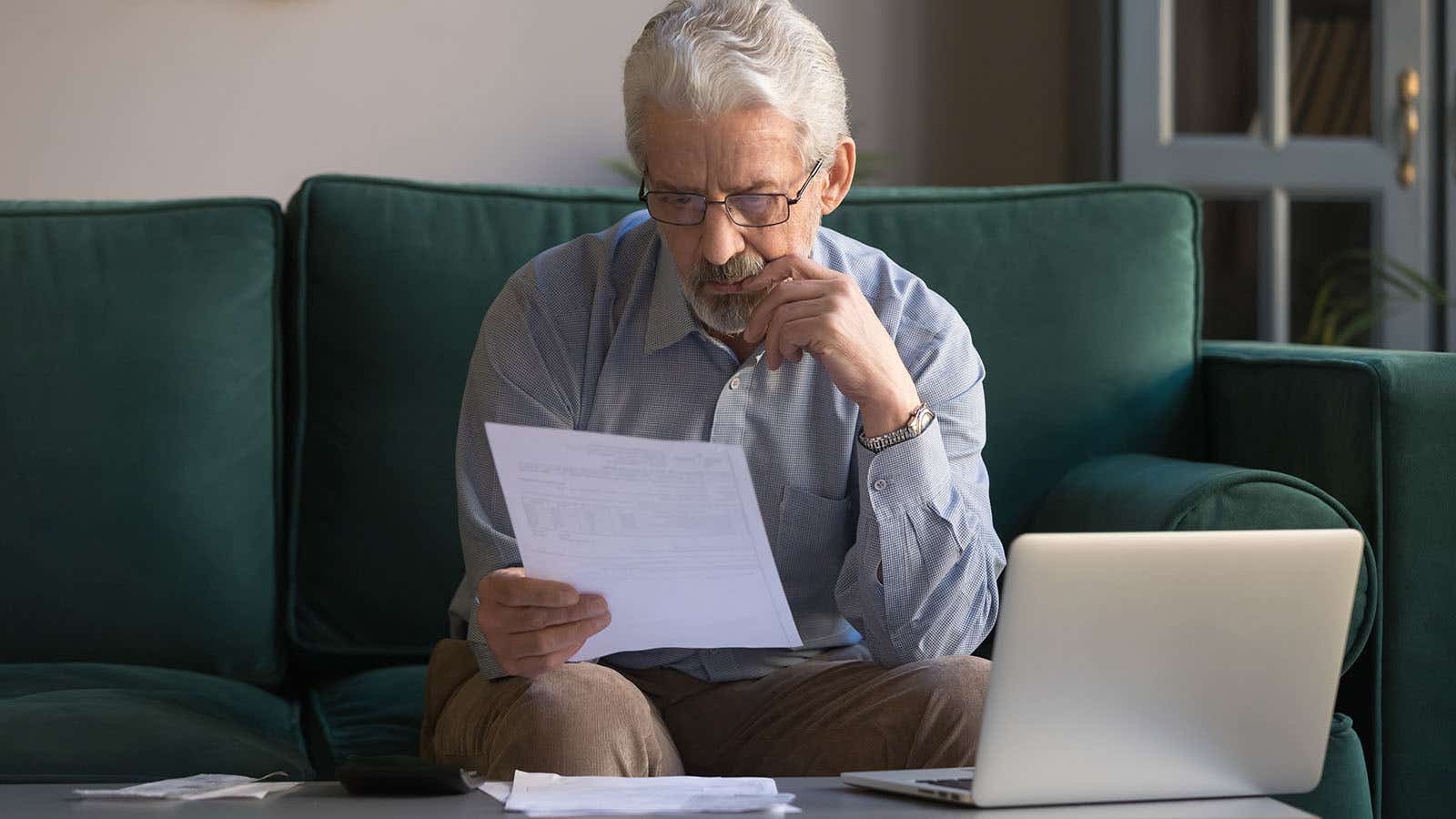 An annual price increase in Plusnet's terms & conditions (T&Cs) has seen prices for almost all of its customers go up by 14.4% from the 31st March 2023.
Price rises like this have become a standard practice for Plusnet, which is usually known as a good-value broadband provider. And for 2023 the price hike is even steeper than usual, given the very high rate of inflation in January (10.5%). So this year's price increase is that, plus Plusnet's extra 3.9% that it adds to the inflation rate each year.
Learn more about the latest price hike from Plusnet, and if you're able to find a better broadband deal elsewhere as a result.
Annual Plusnet price hike 2023 explained
In its terms and conditions when you sign up, Plusnet says that each year, it will increase prices on the 31st March in line with the CPI rate of inflation, plus an additional 3.9%. This is regardless of the monthly price you agreed to at the time of purchasing the service.
The increase affects almost all of Plusnet's broadband and home phone customers, whether they're currently in their fixed-term contract or not. However, if you're now out of contract, you'll be able to switch broadband providers to avoid the price hike straight away.
Plusnet also says on its website that prices for the BT Sport App will go up by the same rate.
Our best broadband deals
Search on Uswitch to find the right broadband package for you.
How much is the price increase?
Depending on how much you pay for your service, your price increase could have been up to £80 per year — but that's if you use Plusnet's most expensive broadband service Fibre Extra, as well as home phone and the BT Sport app.
Here's how much your prices could be going up by, based on Plusnet's combined 14.4% rate.
| Current monthly cost | Increase amount (14.4%) | Annual extra cost |
| --- | --- | --- |
| £20 | £2.88 | £34.56 |
| £30 | £4.32 | £51.84 |
| £40 | £5.76 | £69.12 |
| £50 | £7.20 | £86.40 |
| £75 | £10.80 | £129.60 |
Am I affected by the Plusnet price increase?
Almost all Plusnet customers will see price increases for broadband, line rental, call plans, call charges and BT Sport.
Plusnet may soon start reaching out to its customers to inform them of the price rise. So if you're a Plusnet customer, you will receive a communication telling you how much your bill is increasing by before
If your price goes up and you're not sure whether you were contacted by Plusnet beforehand, you may find it by looking back in your email inbox or checking old letters from the month or two prior. If you still don't know if you're due a price rise, you can get in contact with its customer service team to find out.
What can Plusnet customers do?
Firstly, you should check to see when you signed up to your Plusnet contract.
If you're currently in the middle of your fixed term, you won't be able to cancel your contract early without paying an exit fee. This price rise is baked into Plusnet's T&Cs, so you would have agreed to a CPI rate + 3.9% price rise when you signed up for your current service.
However, given how high the price increase this year, you might find it worth the money to pay for a few months of early exit fees if you can find a much cheaper deal right now. But be careful - if you're too may months away from the end the overall cost likely won't be worth it.
Find cheap broadband deals
Browse our selection of low-cost broadband deals if you want to save money on your next broadband service.
If your contract has finished, though, you'll be able to switch to a new deal right away, free of charge and regardless of Plusnet's annual increase.
In this case, you're likely already paying a much more expensive 'out of contract' price, which Plusnet charge once your fixed term has finished. So you can save a huge amount of money by re-contracting or switching to a new broadband provider.
If you're approaching the end of your contract with Plusnet, those much steeper out of contract price hikes are likely on the horizon. So if you don't re-contract or switch, you could be facing a 90% price increase instead, according to our pricing data from December 2022.
How to check for an end of contract notification
As is the case with most UK broadband providers, when your initial contract comes to an end, your monthly rates can increase significantly.
Providers are now required to give you 30 days' notice, and to provide all the information you need to decide if you want to stay with them or switch to a new provider.
Your Plusnet end of contract notification should include:
End date of your current contract

Current monthly rate

New monthly rate

Details of other suitable products
It may be sent by post or by email, so make sure you check your inbox for important updates from your provider.
Uswitch broadband provider reviews
Read our expert reviews of all of the UK's biggest broadband providers.
Whether you're looking to cancel and switch to a new provider, or if you just wanted to talk to someone at Plusnet, there are several ways you can get in touch.
Phone: Plusnet's customer service contact number is 0800 587 1960. You can also dial 500 from your Plusnet Mobile. Calls to this number are free of charge.

Online chat: You can reach the Plusnet customer service team on their live chat function. You will be asked a series of questions before you sign on to direct you to the right department for your inquiry.

Twitter: If the online chat function is not available you can contact Plusnet via Twitter on @plusnethelp which is available from 8am to 8pm Monday through to Sunday.
Browse our range of fibre deals
Choose between our wide range of fibre broadband deals on Uswitch.