For gamers, 2023 is set to be an extra special year, as titles that slowed in production due to the pandemic are finally ready to ship, along with other hotly-anticipated titles. It's also notable because of the sheer number of remakes and remasters. There are so many! And since they're all remakes of classic games, we can be sure that this year is going to be a good one.
Game releases in January 2023
We are the Caretakers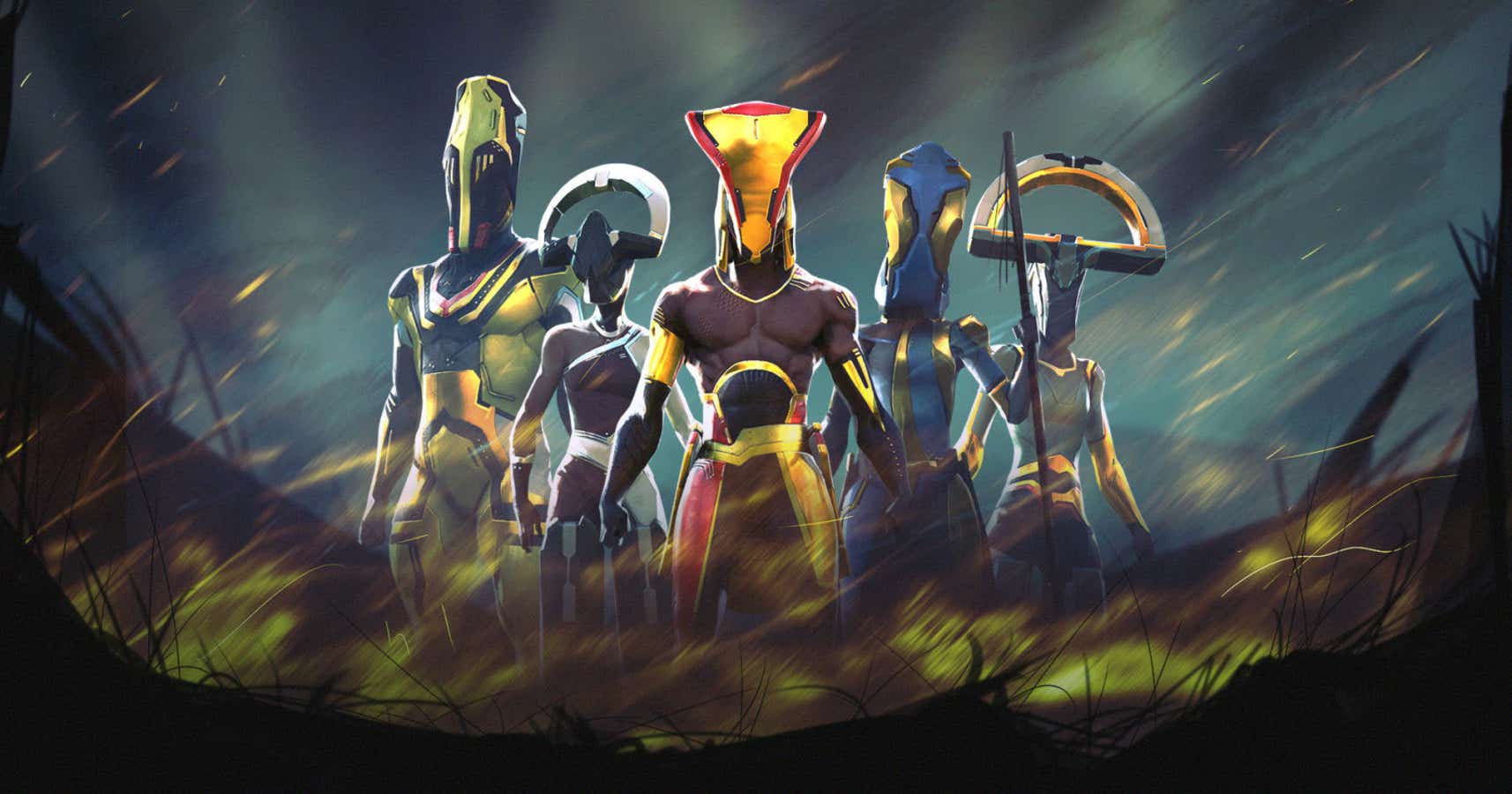 Released 6 January on Steam and Xbox X/S, Heart Shaped Games's We Are The Caretakers is a refreshing take on the 3D strategy RPG.
Build up a team of "protectors" and protect endangered species from poachers in a post-apocalyptic afro-futuristic world. The 23-mission campaign is narrative-heavy with a deep plot; the gameplay is its own thing, incorporating Baldur's Gate-style real-time-with-pause, and XCOM-like turn-based combat; there's a reputation system, in which your actions affect how others see you, plus Fire Emblem-style squad-building, a tech tree and much more. Grab a copy for a cool £15.49.
One Piece Odyssey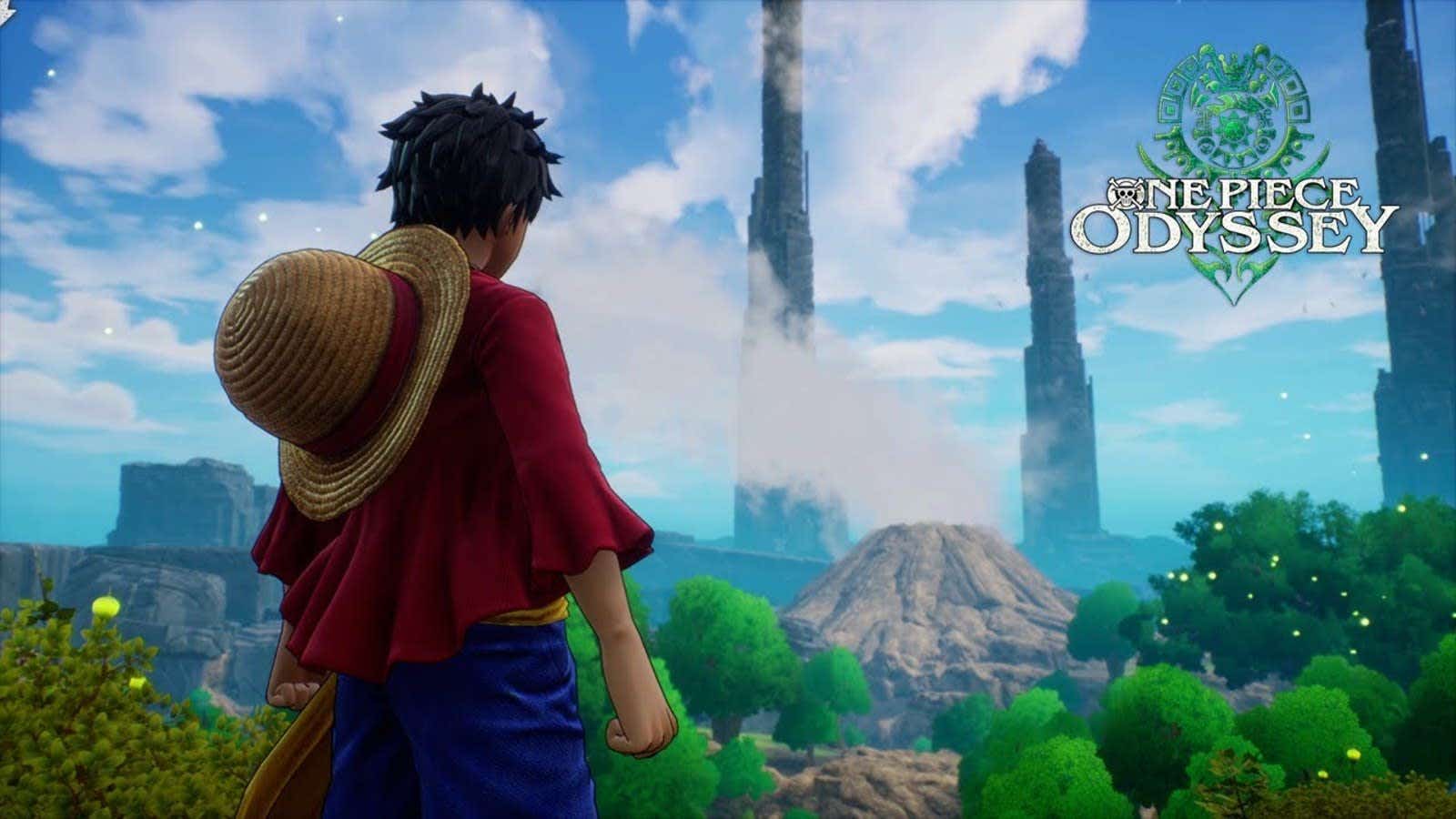 The sea is calling: Bandai Namco's One Piece Odyssey washed up on 12 January.
Developed by ILCA, this JRPG set in the legendary manga and anime series, One Piece's world has you playing as the very stretchy Straw Hat Pirate Monkey D. Luffy and beloved members of his crew as he tries to find his missing friends, following a storm that leaves him shipwrecked on an unknown island.
Travel through the storm-ridden land on PlayStation 4, PlayStation 5, Windows, and Xbox Series X/S, and fight the island's monsters in classic turn-based JRPG style to unite with your friends once more. Grab the Standard Edition for £49.99, or the Deluxe Edition for £69.99
Colossal Cave
Colossal Cave Adventure is one of the oldest games. A text adventure, it inspired Roberta Williams, who with her husband Ken founded Sierra On-line, and made many legendary graphical adventure games like King's Quest and Phantasmagoria. So it's really appropriate that she, in her first game in decades, be the one to create this Cygnus Entertainment 3D update of the game, which dropped on 19 January.
The presentation is modern, but the game is very authentic. To a fault? To perfection? Text adventure-like descriptions remain (now nicely narrated for you). The narrative is light like the original, unlike those of Sierra's old games. Like those games, the puzzles suffer (or benefit?) from what's known in adventure game circles as "moon logic" – solutions that aren't at all obvious. 
The game is out for Linux, Meta Quest 2, Nintendo Switch, PlayStation 5, Windows, and Xbox Series X/S for £33.50.
Persona 3 Portable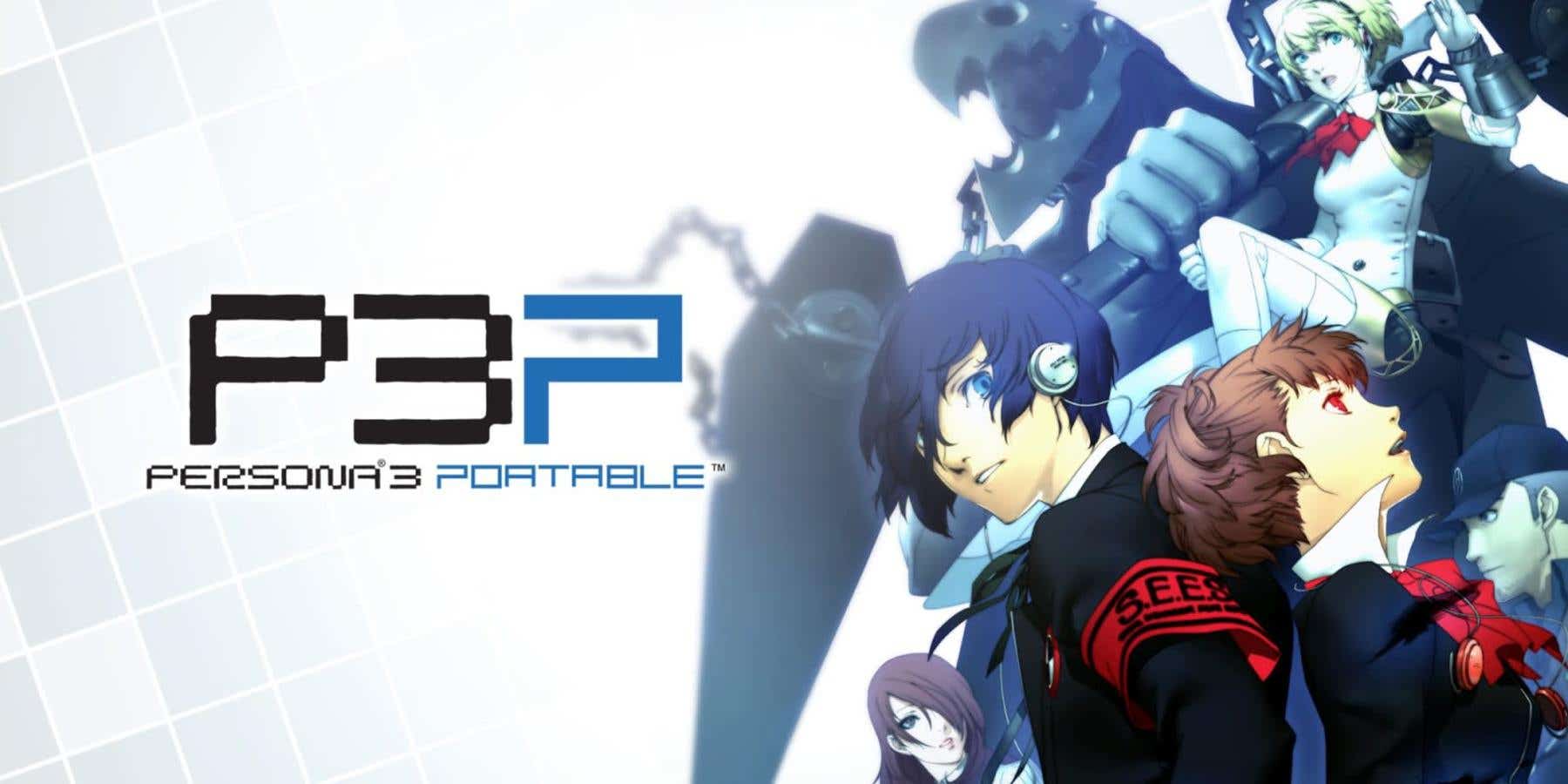 On 19 January, Atlus's Persona 3 Portable was released by SEGA for Nintendo Switch, PlayStation 4, Windows, Xbox One, and Xbox Series X/S.
The very individual game, which combines proper deep RPG dungeon-crawling and dating SIMS-style time-management and socialising is legendary and worth playing by anyone.
Some have criticised Atlus for porting Portable over the earlier Persona 3 variation, the PlayStation 2's Person 3 FES, which included a playable epilogue. Portable, made originally for the PSP, heavily cut back on the graphics to fit the game into a PSP's UMD.
Portable lets you control your party members, not just the main character as was the case in the original and FES; it also lets you play as a girl, whose story is slightly different. This remaster has its own improvements, like the fine-grained control it gives you over the difficulty – and it's only £17.99. 
Forspoken
Jump into the fray with Frey Holland, transported from a life of misery in New York to the magical world of Athia, and given magical powers.
Forspoken, published by Square Enix and developed by Luminous Productions (they made Final Fantasy XV) was released for PlayStation 5 and Windows on 24 January for £64.99, and £89.99 for the Digital Deluxe Edition. An open-world action RPG in which humanity is pushed to the brink, the game's most notable feature is its "magic parkour" system: Frey jumps, vaults, dashes, and generally zooms around the vast open-world map with a rare speed and fluidity.
The game has been criticised for its story and dialogue but widely praised for its movement, acting, and fast-paced, intricate combat.
Dead Space (remake) 
The Dead Space franchise has been a bit of a tragedy. The success of its first two games encouraged publishers Electronic Arts to make its third entry appeal to a wider audience. They did this in the usual manner, emphasising the action, de-emphasising the horror, and introducing multiplayer.
But the first Dead Space game was great because it left you alone and vulnerable on a hostile mining ship full of zombies, and it was absolutely, absolutely terrifying. EA's changes didn't make developers Visceral Games' game better, and the boosted audience they were looking for didn't come. EA considered the game a failure, Visceral Games went out of business, and the franchise has lain fallow ever since.
This remake, developed by Motive Games, and released on PlayStation 5, Windows, and Xbox Series X/S, seems like a great move. It sticks to what made the original great, improving its rough parts. The audience seems to agree: it went gold on pre-orders even before its 27 January release. The Standard Edition is £49.99 and the Deluxe Edition is £59.99.
Age of Empires 2 DE
On 23 January, historical RTS AoE 2 Definitive Edition, developed by Forgotten Empires, and published by Xbox Game Studios, finally saw its console release on Xbox One and Xbox Series X/S. AoE 2 has three true editions, each with its own expansions and additions. Still, there's no confusion about which one to buy. AoE 2 DE has every expansion, every addition, making it truly "definitive" ... for now, at least. 
The standard Definitive Edition (what terrible things modern gaming compels us to write) is only available on Game Pass and is £34.99 for the Deluxe Definitive Edition Bundle.
Season: A Letter to the Future
Before the world is destroyed, cycle around on your bike collecting memories and photographs, recording life, and documenting the beautiful world around you. Season is a heartening narrative-driven third-person meditative exploration game developed and published by Scavengers Studio, whose previous game was the free-to-play battle royale Darwin Project. 
Season dropped on PlayStation 4, PlayStation 5, and Windows on 31 January, costing £20.99.
Game releases in February 2023
Hogwarts Legacy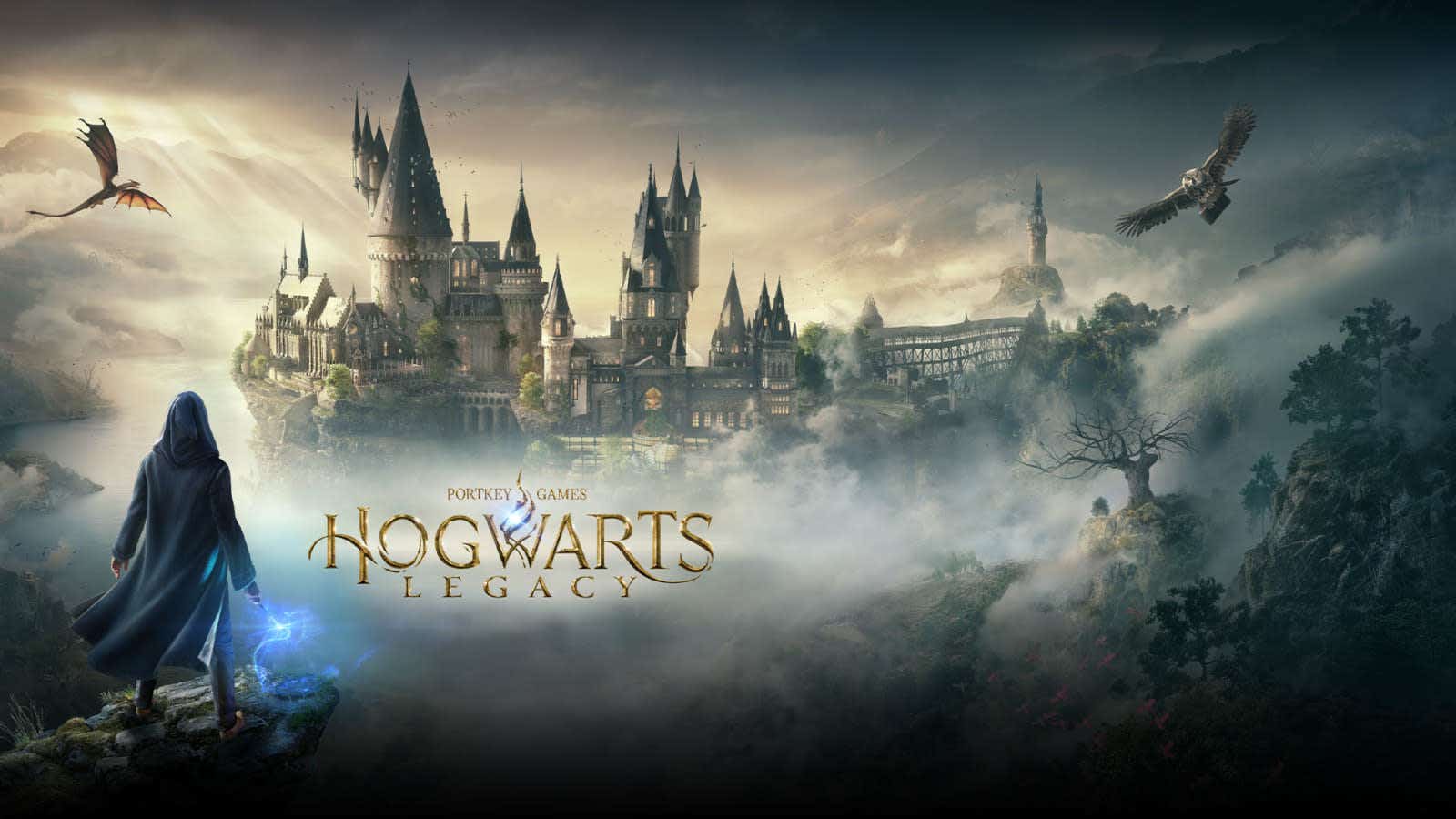 Expecto Patronum to your heart's content in the open-world action RPG Hogwarts Legacy published by Warner Bros. Games, and developed by Avalanche Software. Create your wizard, adventure through Hogwarts, encounter magical monsters and fantastic beasts; learn spells, brew potions and become a powerful wizard. Hogwarts Legacy is Harry Potter, but without Harry Potter and in 1899.
Grab the Standard Edition for £49.99 or the Digital Deluxe Edition for £59.99, which includes the Dark Arts DLC sold separately for £17.99. PlayStation 5, Windows, and Xbox Series X/S were released on 10 February. Nintendo Switch, PlayStation 4, and Xbox One ports will follow later in the year. 
Settlers: New Allies
Build, fight, and expand your way to victory in this reimagining of the legendary city-building RTS franchise, Settlers: New Allies. There's a story-driven campaign, three factions – the Maru, Elari, and Jorn – to choose from, and an online skirmish mode to play with up to eight other players or AIs, and more.
Developed by Ubisoft Düsseldorf, and published by Ubisoft, Settlers: New Allies comes out first on Windows on the 17th. Amazon Luna, Nintendo Switch, PlayStation 4, PlayStation 5, Xbox One, and Xbox Series X/S versions will follow. The standard game will cost £49.99, the Deluxe, £69.99
Company of Heroes 3
Strategy game legends Relic Entertainment are back, with the third instalment of its Company of Heroes series. Set in the Mediterranean, this RTS wargame returns with new army mechanics and customisation, breathtaking cinematics, and endless tactical and strategic gameplay in skirmish, campaign, or multiplayer modes. 
Preorder the Physical Premium Edition on Amazon for £84.99, or the Physical Launch Edition for £54.99. Going digital? Get the Digital Launch Edition for £49.99, or the Digital Premium Edition for £69.99. Released on the 23rd on Windows, PlayStation 5 and Xbox Series X/S versions are planned to follow this year.
Kerbal Space Program 2 
Our favourite googly-eyed green aliens have returned to launch back into orbit in Kerbal Space Program 2, developed by Intercept Games and published by Private Division. Enjoy new colonies, more exploration, next-gen tech and tools to build your spacecraft, modding, and the introduction of multiplayer in this deep, engrossing, challenging space flight simulator.
It will release on Steam Early Access on the 24th, but no word yet on pricing. PlayStation 5 versions and Xbox Series X/S are planned for after Early Access ends.
Game releases in March 2023
Resident Evil 4 (remake)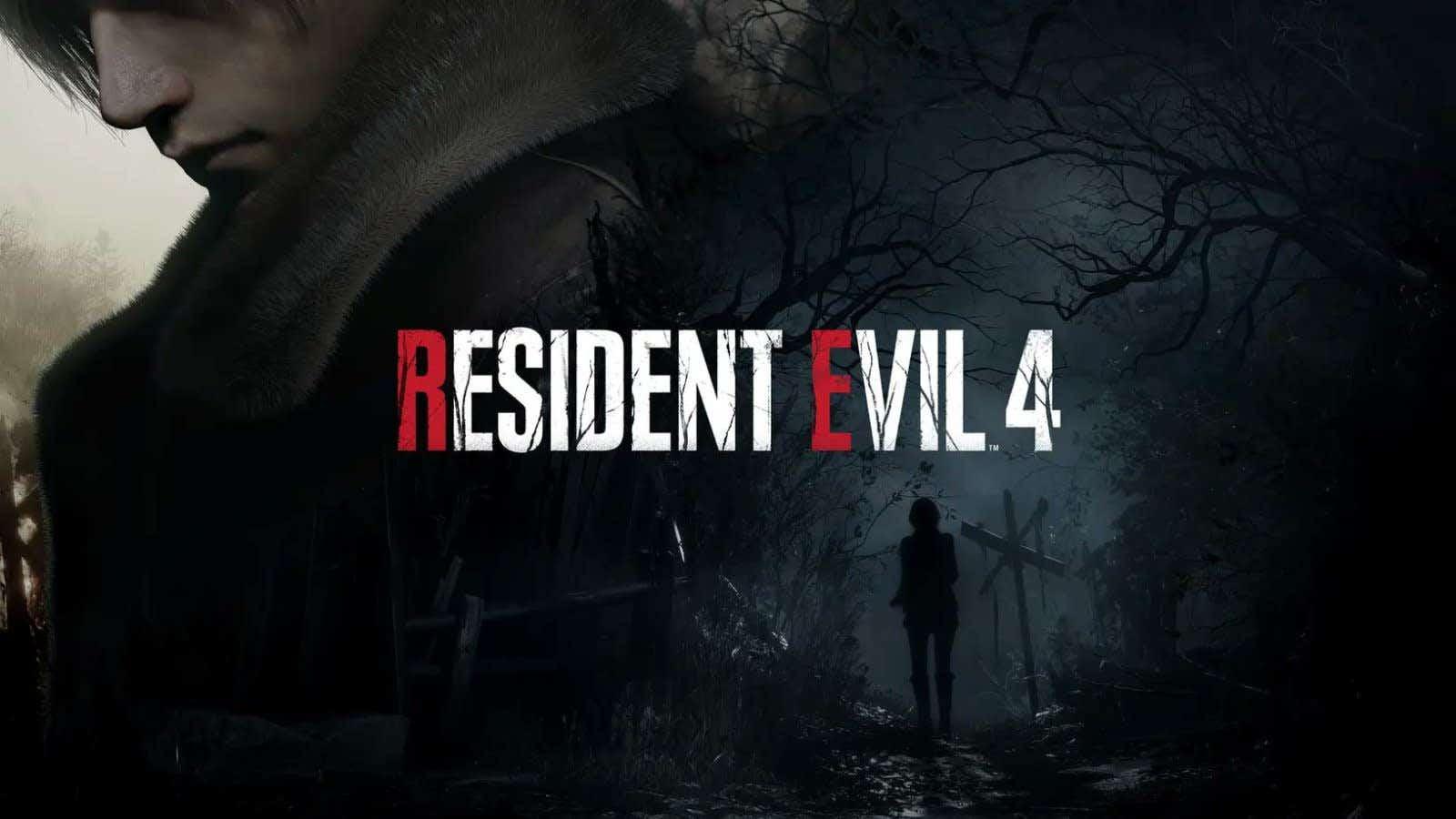 Do we really need a Resident Evil 4 remake? The zombie horror action game was revolutionary, becoming the template for all future Resident Evil games – arguably it became the template for all future 3D games. There's no doubt an RE4 remake will be much less an updated game than Capcom's previous two RE remakes.
Still, the series has moved on since then. There's no doubt RE4 could draw inspiration from its descendants, particularly in the controls department. Regardless of whether it does or not, when RE4 comes out on 24 March on PlayStation 4, PlayStation 5, Windows, and Xbox Series X/S, few RE fans will need an excuse to dive back in. It'll cost these excellent-taste-having individuals £54.99 for the Standard Edition, £64.99 for the Deluxe Edition. Un forastero!
The Last of Us Part 1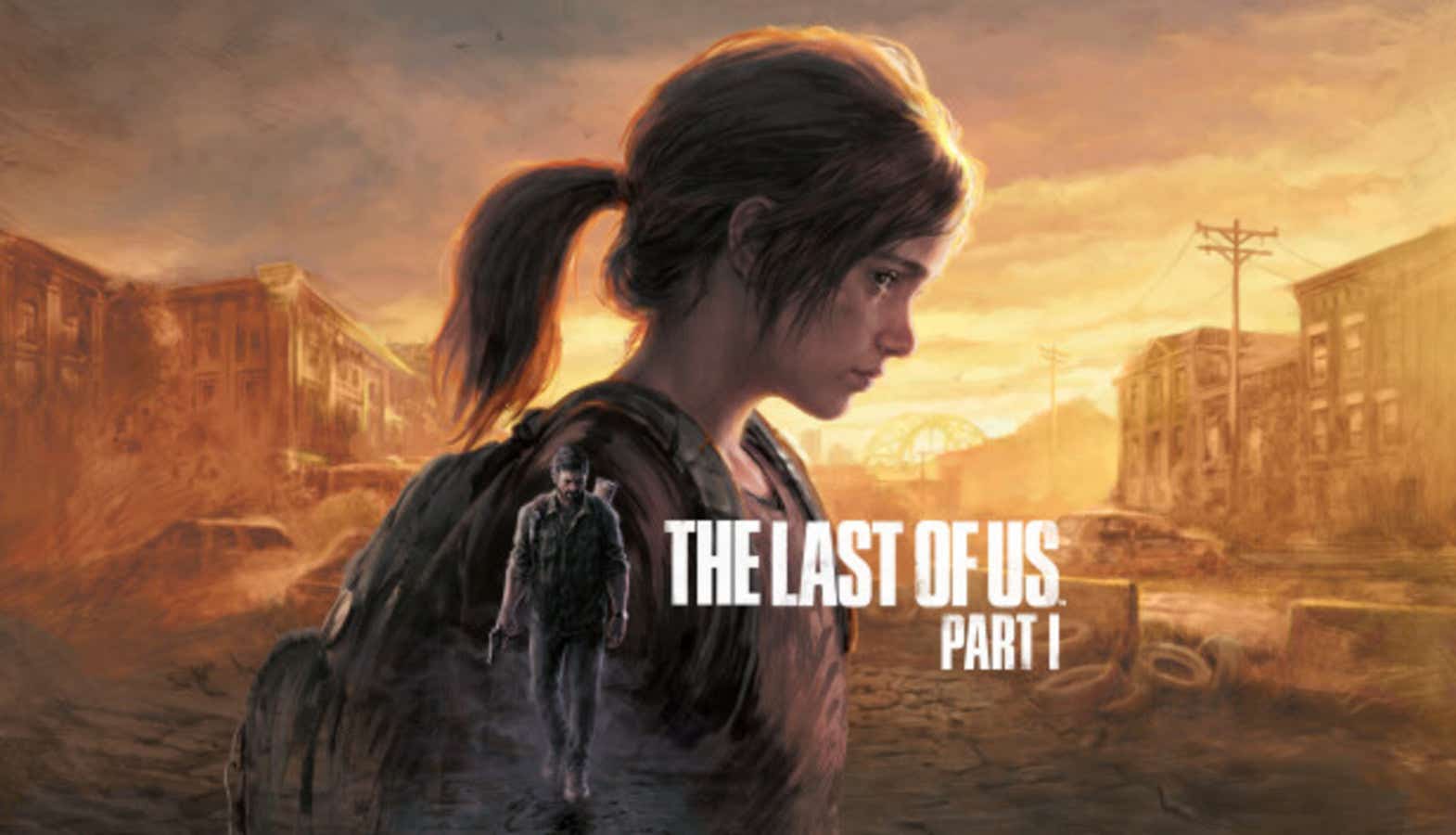 Released on the PlayStation 5 last year, The Last of Us Part 1 is coming to Windows on 28 March. It's a true remake of Naughty Dog's third-person post-apocalyptic zombie shooter The Last of Us, re-built in the series's second game's engine. This, alongside the newer hardware it runs on (the original was released on the PS3) allows for smarter enemy AI, and much more of it – 128 enemies able to track you instead of the original's 8. The combat is more dynamic and less scripted, and the story has been entirely re-animated. One of the best upcoming games for PS5 despite being a remake, you can get yourself a copy for £69.99.
Octopath Traveller 2
The distinctive retro-but-lush looks of developers Acquire's Square Enix-published Octopath Traveller garnered a lot of attention before its initial launch on the Switch. The game itself did not disappoint, being just as it looked, old-school in style but modern in execution, a very elaborate classic JRPG, "elaborate", mostly because of the eight playable characters and their well-told full-length quests that gave the game its name.
It was a Switch exclusive until last year when it came out for PlayStation 4, PlayStation 5, and Windows. Its sequel, sensibly, given its predecessor's success, is not an exclusive. When it's released on 24 February it will do so on the aforementioned platforms and cost you £49.99 – for the Standard Edition. The Collector's Edition, not available on Windows, will cost an astonishing £169.99.
Game releases in April 2023
Minecraft Legends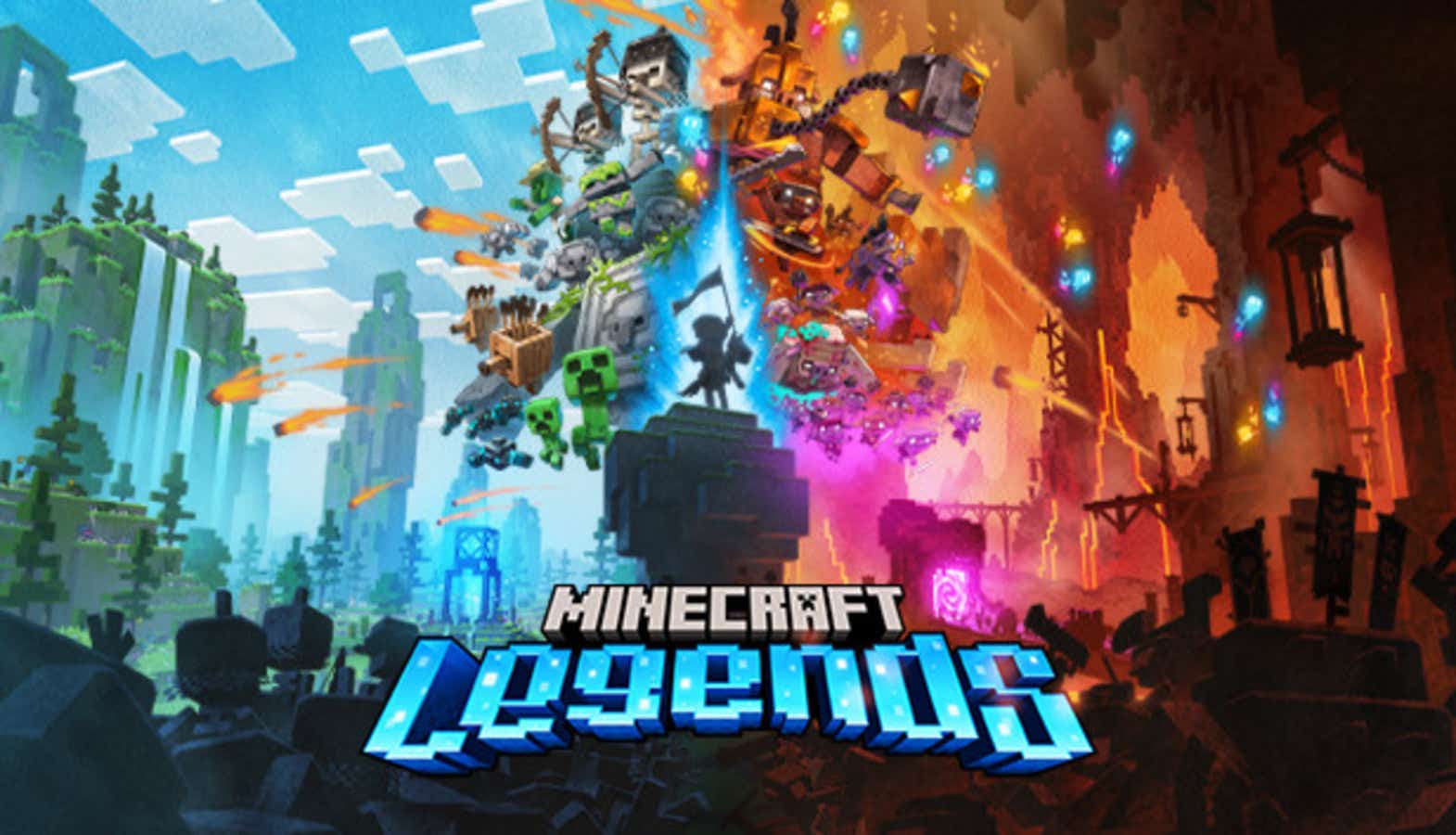 We're blocking excited for the newest in Microsoft's growing roster of Minecraft games, the action strategy game Minecraft Legends, due for release on 18 April. Play on Nintendo Switch, PC Game Pass, PlayStation 5, Steam, Windows, Xbox Game Pass, Xbox One, or Xbox Series X/S in a familiar Minecraft world with familiar enemies, and even ally with unlikely ones to defend the overworld from the Piglins of the underworld. The price is yet to be confirmed.
Star Wars: Jedi Survivor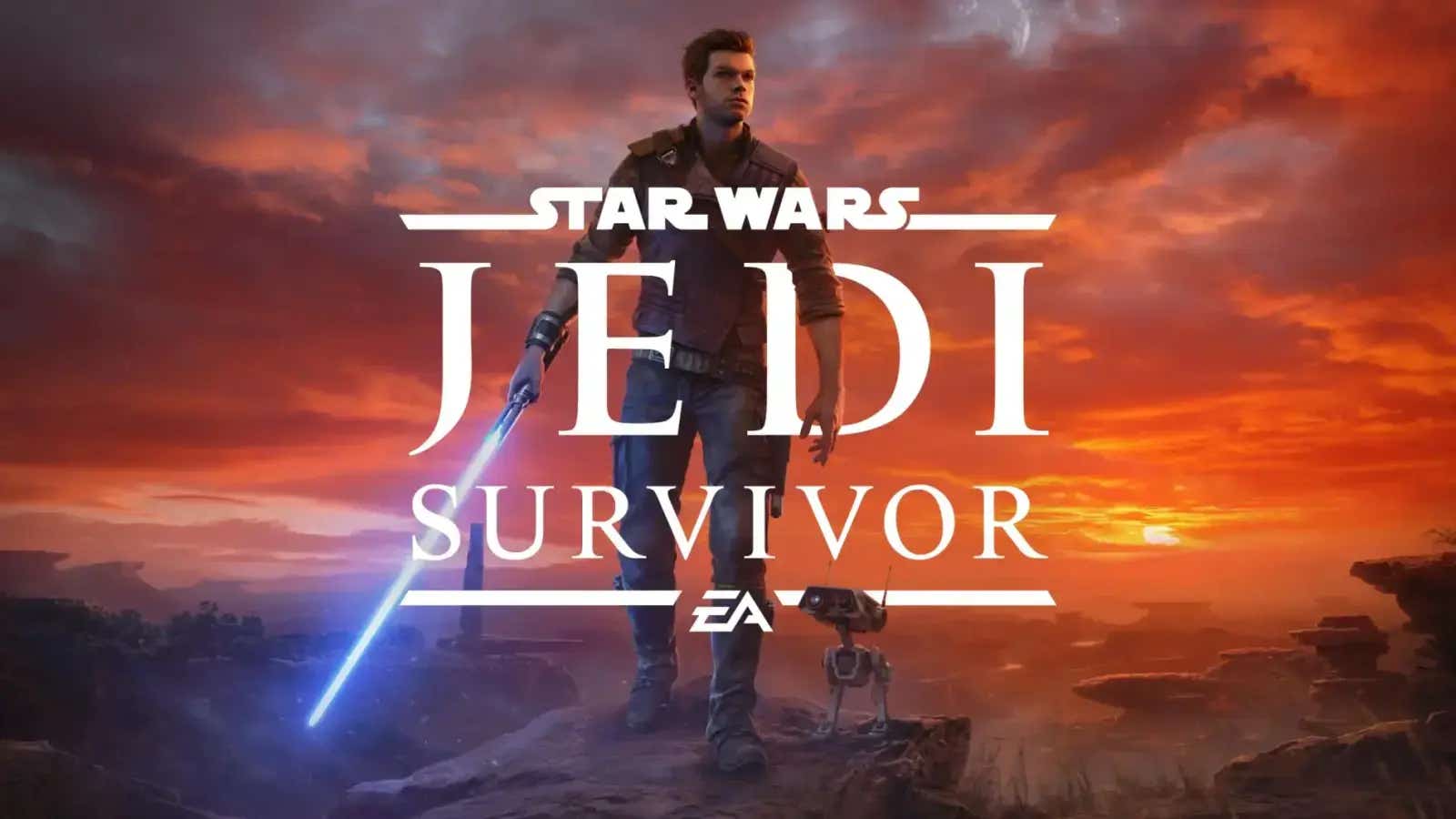 Prime your lightsabers for battle, as Respawn Entertainment brings the newest Star Wars title Jedi Survivor. In this narrative-driven single-player third-person action-adventure, you explore the various galaxies and biomes as Cal Kestis, tackling unique challenges and enemies whilst building and mastering your abilities, skills and equipment. 
Available now for pre-purchase on PlayStation 5, Windows, and Xbox Series X/S, it costs £59.99 for the Standard Edition and £79.99 for the Deluxe.
Dead Island 2 
The Dead Island series are zombie games, but not survival horrors like Resident Evil. Instead, they're open-world action RPGs which emphasise hitting things. Though not deadlines. 
There was a huge delay between the first Dead Island's 2006 announcement and its 2011 release, and another one between that and this sequel – released this year and not 2015 as intended. 
Dead Island 2 has had its troubles going through multiple developers, but the result by Dambuster and published by Deep Silver seems to have come together quite well.
Grab either the Digital Standard Edition for £54.99, Deluxe Edition for £59.99, Gold Edition for £74.99, Physical Day One Edition for £49.99, Pulp Edition for £54.99, or Hell-A Edition for £84.99. Choose wisely, perhaps employing a spreadsheet, for whichever out of the following you own: PlayStation 4, PlayStation 5, Windows, Xbox One, Xbox Series X/S.
Game releases in May 2023
Redfall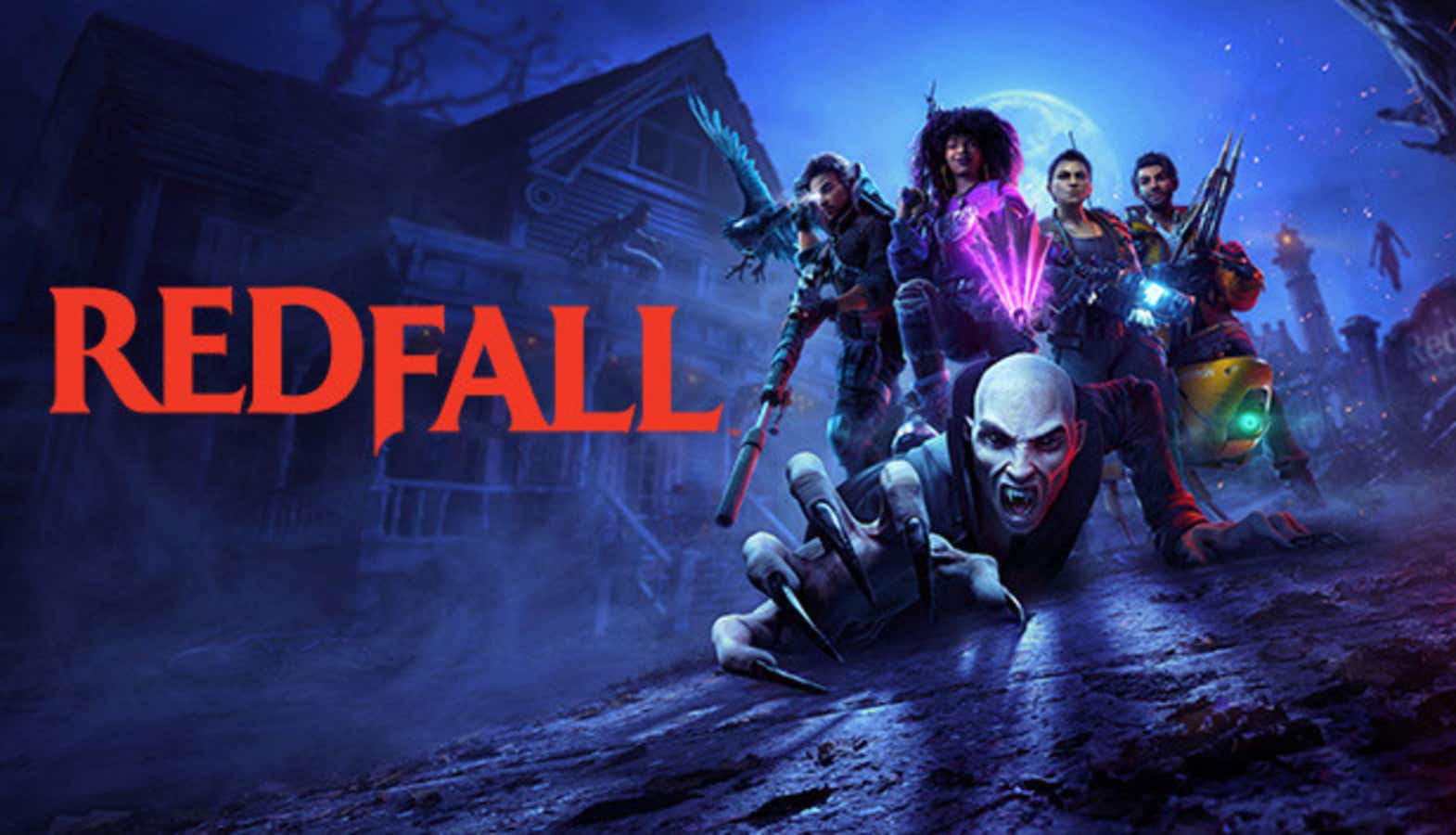 Live out your vampire slayer dreams in Redfall, the newest offering from Arkane Studios, published by Bethesda, and one of the biggest Xbox upcoming games. Redfall is an open-world co-op FPS that offers exciting heroes all with unique abilities, solo and cooperative play, narrative-driven gameplay, and an exciting world to explore. 
Redfall, available now to preorder, is out on Windows and Xbox Series X/S on 2 May;  the Standard game will cost you £59.99, and the Bite Back Edition and its additional content will cost you £83.99.
Zelda: Tears of the Kingdom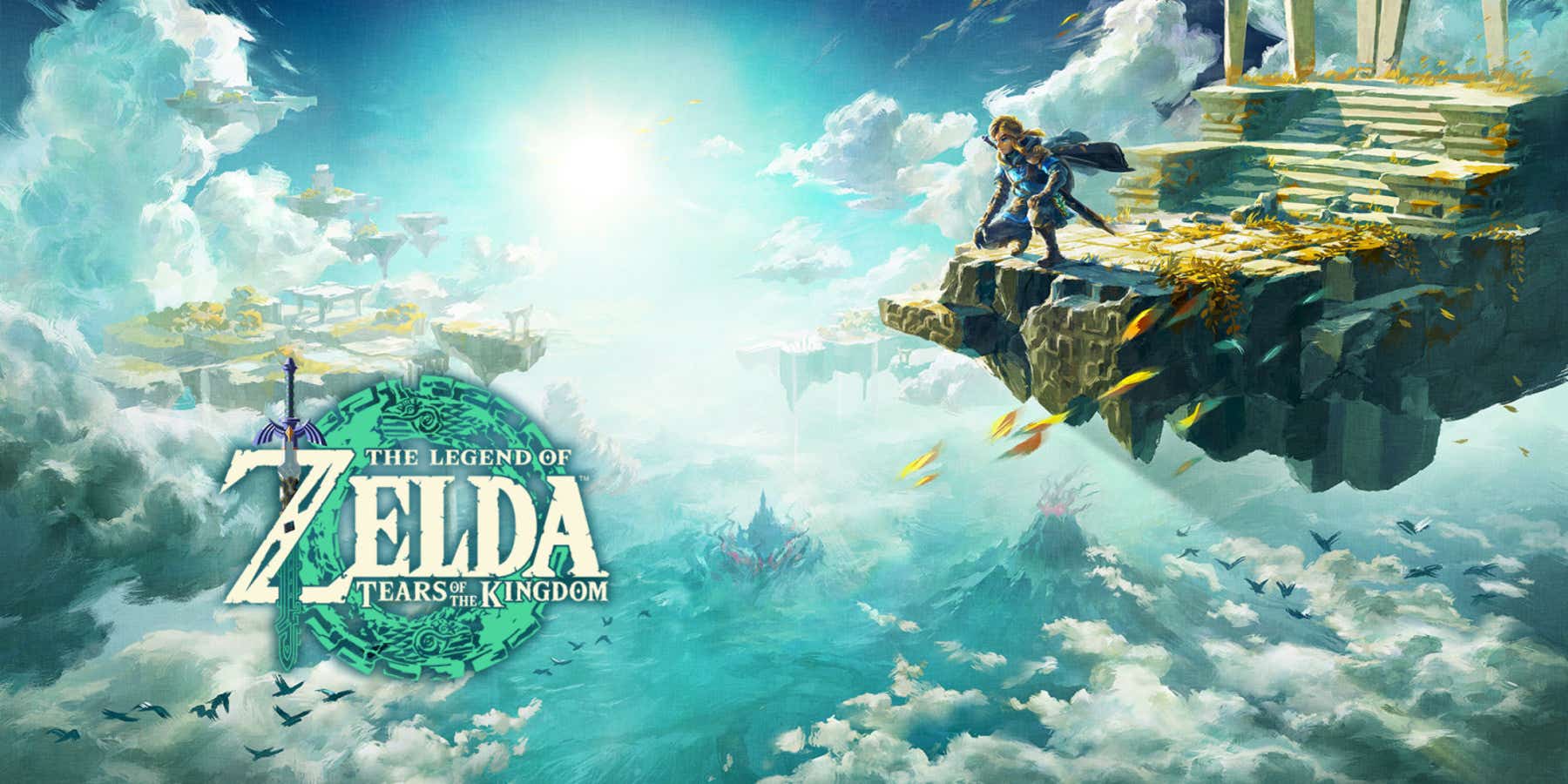 2017's Zelda: Breath of the Wild was such a smash hit, Nintendo not making a sequel would be like firing money at the moon. Speaking of moons, Tears of the Kingdom, due for release on 12 May, has a great big red one, raining fire down from the heavens, making Zelda fans think immediately of the N64 Zelda Majora's Mask. It also has floating islands, making the same people think of the Wii's Skyward Sword.
Everyone loved Zelda: Breath of the Wild. In some ways, it was a fulfilment of the promise of the very first Zelda – a grand, open-ended adventure, the grandest Zelda yet. It had a fantastic look and a wonderful atmosphere. It really made you the adventurer. You could go anywhere you wanted, even directly to the last boss.
Yet it did throw out a great deal of what made every Zelda game past the third so beloved, which was the feeling that every dungeon, every room had been carefully crafted to interest you. In particular, BotW's dungeons were – well, they weren't dungeons, not in name, scope, or intention. They were nothing like the intricate "puzzle boxes" perfected in previous games. 
The game will be incredible. But we're hoping for just a little more deliberate crafting alongside all of the glorious freedom. Preorder for £59.99
Suicide Squad: Kill the Justice League 
Get up to all kinds of mischief in Rocksteady Studio's third-person action-adventure shooter Suicide Squad: Kill the Justice League, published by Warner Bros. Games. There's online co-op, PVE, character-driven narratives, an open-world Metropolis, and a whole lot of action to look forward to. 
The game comes out on 26 May on PlayStation 5, Windows, and Xbox Series X/S. No prices have been announced yet.
Upcoming game releases in June 2023
Etrian Odyssey Origins Collection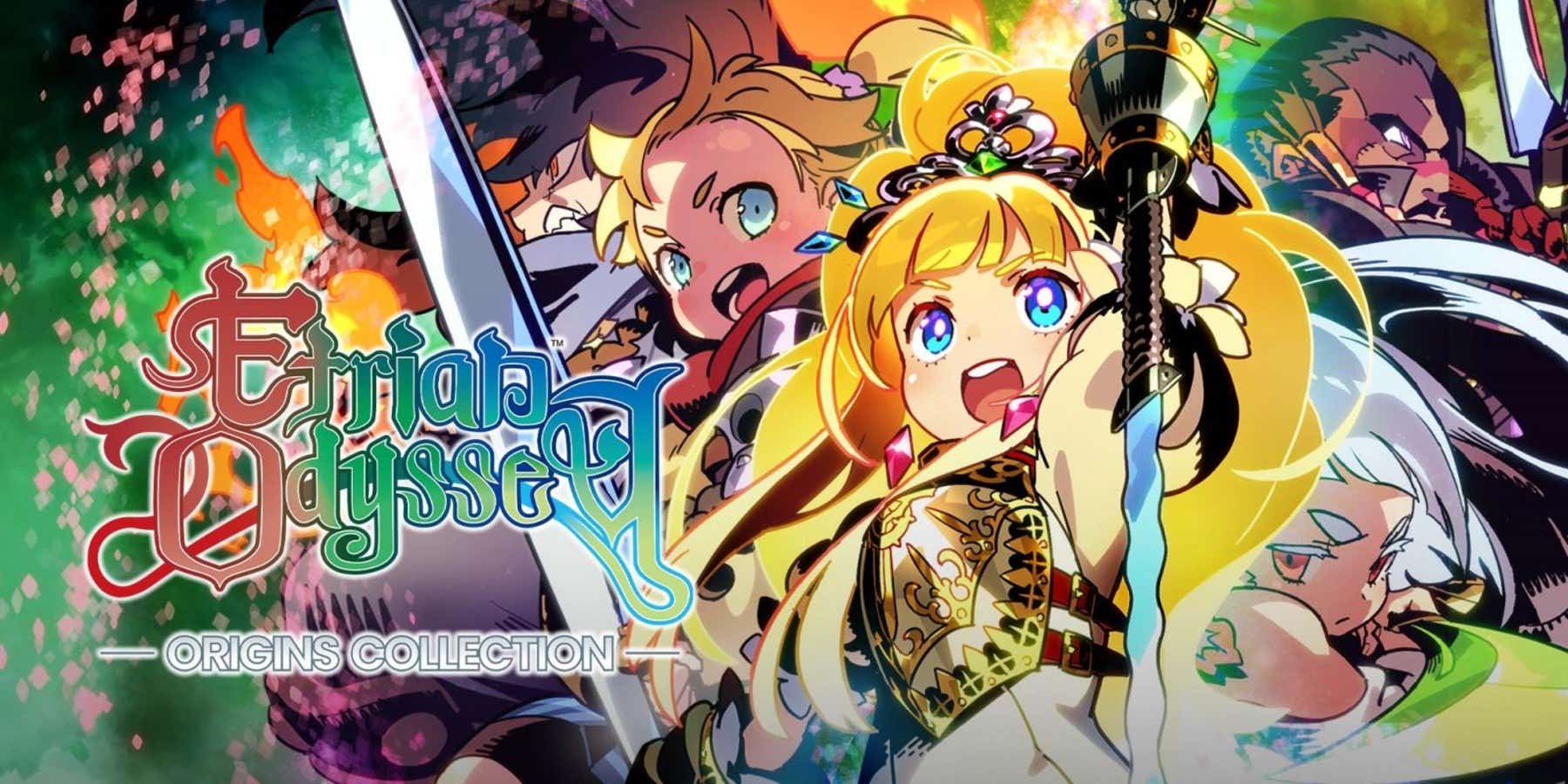 Atlus's Etrian Odyssey franchise is the bee's knees, because each game is the bee's knees, and they're all exactly the same.
In each, you, the blessedly personality-free protagonist, journey into many-floored labyrinths, fighting monsters, levelling up, and deciding whether or not to eat this or that suspicious-looking plant, mapping out the floors as you go.
This floor mapping is Etrian Odyssey's biggest gimmick. The developers wanted to recapture the fun they had by manually mapping out adventure games on paper in the 1980s. And it really is fun. Honestly. 
Though, £72.34 for the three games seems steep even for the most enthusiastic cartographer.
Street Fighter 6 
There aren't many game franchises as consistent as Capcom's Street Fighter. Individuals may consider this edition or that their favourite, but no fighting game fans think of any of them as bad, or even not top-tier.
Street Fighter 5 was a huge success for Capcom, spawning five seasons of DLC content, ending up with over 40 characters, and becoming an important esport. Street Fighter 6, released on PlayStation 4, PlayStation 5, Windows, and Xbox Series X/S, will be the same thing all over again: regularly updated for a long time, and relentlessly played multiplayer until the servers are switched off.
The game comes out on 2 June. You can get the Standard Edition for £49.99, the Deluxe Edition for £69.99, and the Ultimate for £89.99. All are available to pre-purchase.
We Love Katamari Reroll + Royale Reverie
Namco's Katamari games are about the most bonkers fun you'll ever have. In them, you roll around a magical ball. This draws in smaller objects, which accordingly makes the ball bigger like a snowball, and lets you pick up bigger objects, and so on. It's this innovative central gameplay idea that makes the games fun, but it's the bizarre art and story that makes them bonkers.
We Love Katamari is the second Katamari game, the first released in 2005 and the one being released on 2 June for Nintendo Switch, PlayStation 4, PlayStation 5, and Xbox Series X/S being a remaster. 
Graphically it doesn't look like much has changed – from the Katamari of Memory, at least – but new elements have been added. Fans of the original will be interested in the right-hand side of the game's title's plus sign, a series of new challenges about the main character's father the King of All Cosmos as a child. Everyone else – well, they'll learn to love Katamari too, won't they? No word yet on pricing, but it won't be long now.
Diablo 4
Out on 6 June, Diablo is back with the fourth instalment of Blizzard's popular action RPG. It promises familiar hack-and-slash gameplay and classes (Barbarian, Sorceress, Druid, Rogue, and Necromancer), but there are big new additions, like an open world and PVP. Easily one of the biggest upcoming game releases of the year. 
Preorder the Standard Edition for £59.99, the Digital Deluxe Edition for £79.99, or the Ultimate Edition for £89.99, on PlayStation 4, PlayStation 5, Windows, Xbox One, or Xbox Series X/S.
Final Fantasy XVI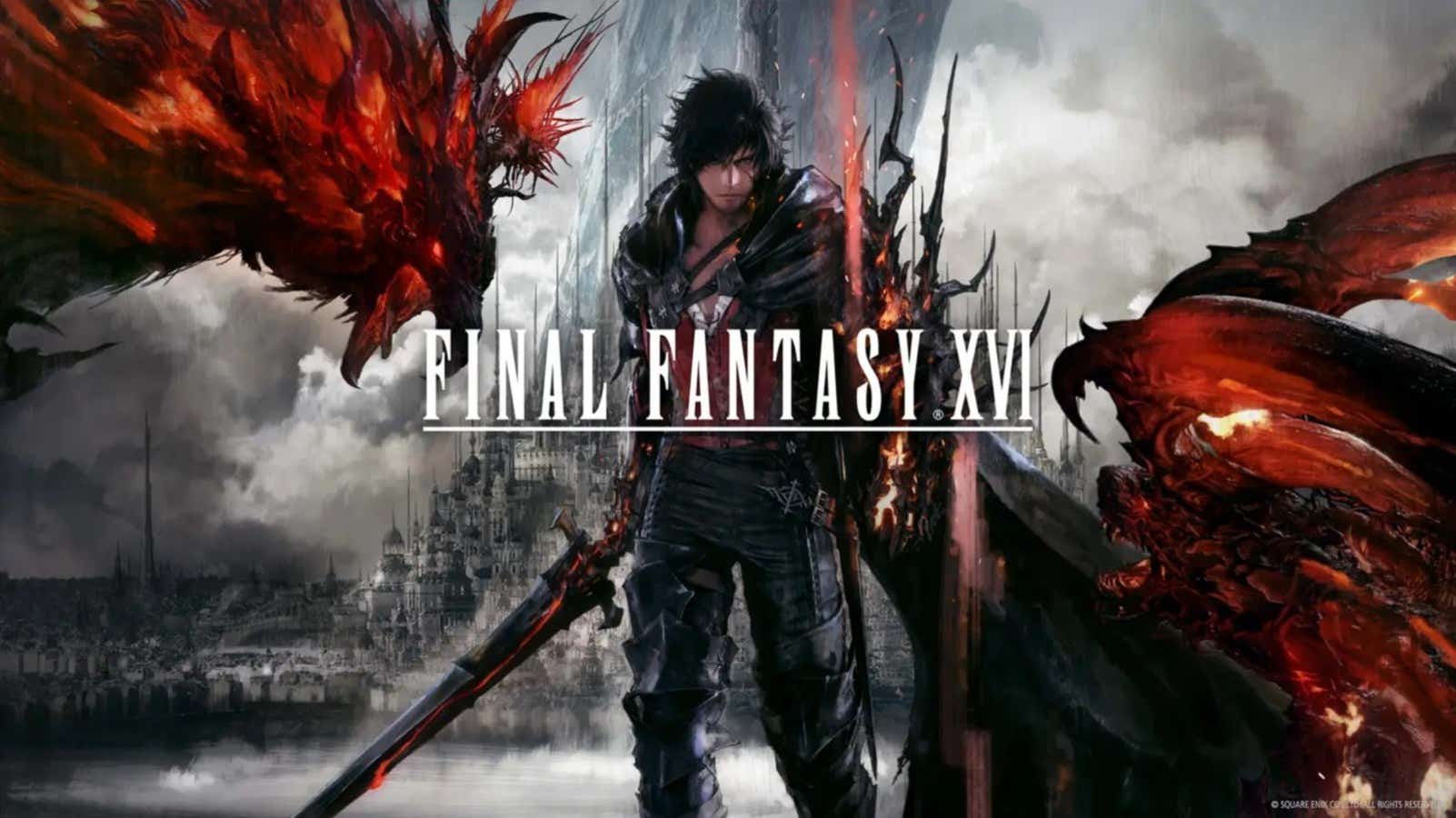 One of 2023's most anticipated games, Square is back with another addition to its legendary franchise, Final Fantasy. FFXVI promises to have all the action, drama and charm we know and love about the franchise.
Expect new characters, a new medieval-esque world and glorious action-packed combat, an AI-led party, a rich and enthralling story and yes, our beloved Chocobos are back.
The Final Fantasy release date on PlayStation 5 is 22 June but is slated to be released on PC and other platforms on 31 December. The Digital Standard Edition is £64.99 and the physical is £69.99. The Deluxe Edition is £99.99 and the Collector's Edition is £329.99
Upcoming game releases in July 2023
Pikmin 4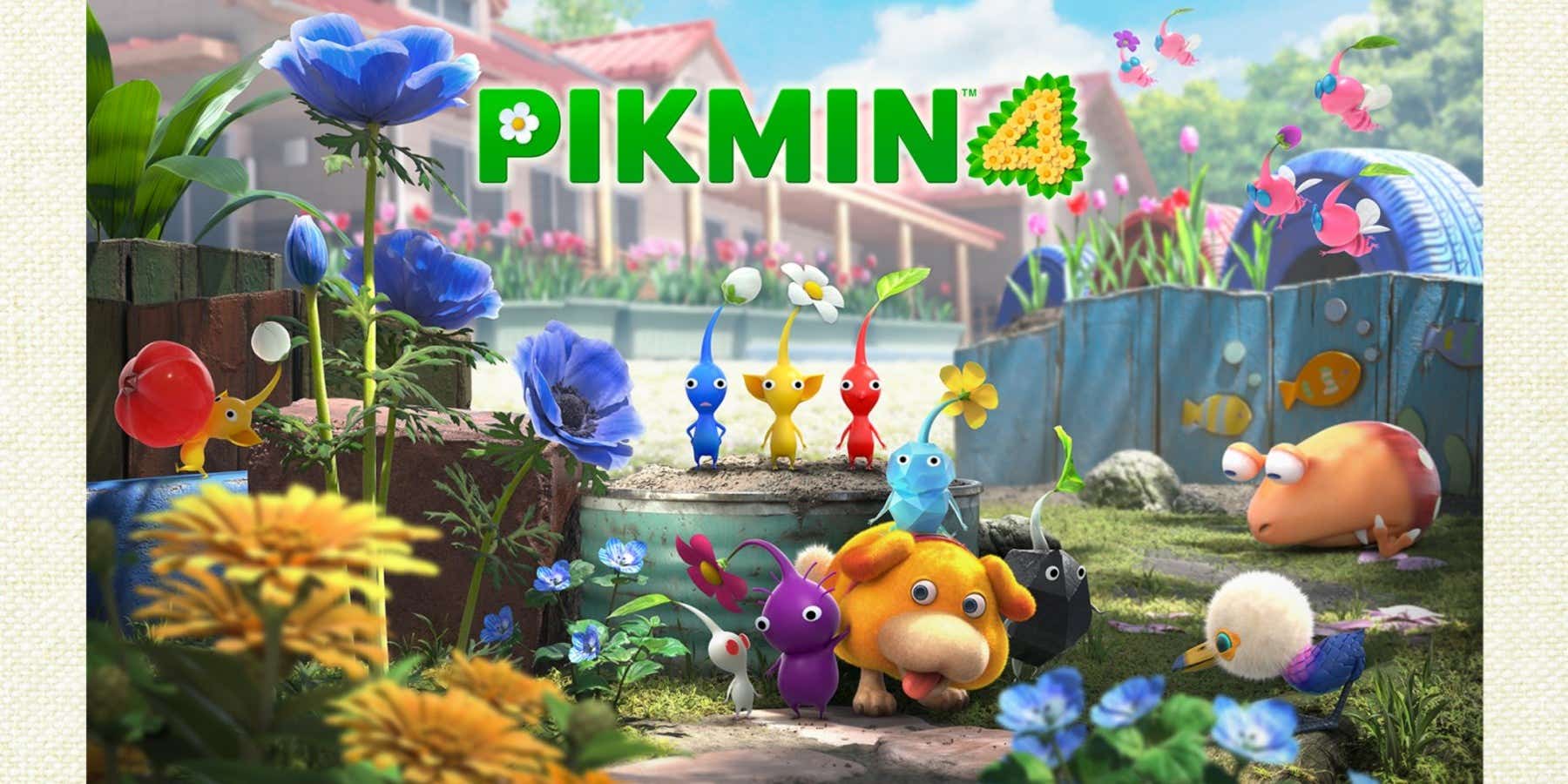 The first Pikmin was a real breath of fresh air when it came out in 2001. A new Nintendo IP – not all that regular an occurrence from the company that makes so much from Mario – and a rare entirely new game designed by Mario and Zelda creator Shigeru Miyamoto himself.
Some have called it Nintendo's take on strategy games like Warcraft. In it, you control Olimar, who crash lands on an alien planet chock-full of mysterious artefacts like Duracell batteries – and Pikmin, cute humanoid creatures who are (for some reason) happy to fight the frightening monsters you encounter, often dying horribly and cutely in the attempt.
Pikmin 4, one of the most anticipated upcoming Nintendo Switch games, will be the same as the original Pikmin, just as Pikmin 3 was the same as Pikmin 2. That's not a bad thing, because the games are always high quality, and because the franchise is yet to be copied.
Speaking of copies, order yours from the Nintendo e-shop for £49.99 before its release date of 21 July.
Upcoming game releases in August 2023
Sea of Stars 
Sabotage Studios' previous game The Messenger was a retro Metroidvania with a clever gimmick – the graphics and sound went between approximating an 8-bit system to approximating a 16-bit one as the player character travels through time. 
Their latest game Sea of Stars, whose name brings to mind classic SNES RPG Star Ocean, is a prequel to The Messenger. Despite not being a Metroidvania but a classic classic SNES RPG pastiche, rather it was influenced by turn-based classics like Breath of Fire and Chrono Trigger. 
It will be released on 29 August on Nintendo Switch, macOS, PlayStation 4, PlayStation 5, and Windows.
Baldur's Gate 3
It's been 23 years since BioWare's Baldur's Gate II, and even though, through expansions and enhanced editions, the time hasn't been devoid of Baldur's Gate. The world has waited all that time for a proper modern version of the Dungeons and Dragons-based CRPG. 
Developed by Larian Studios, whose own IP proves them up to the task, Baldur's Gate 3 is turn-based, unlike its predecessors, whose combat is described as "real-time with pause", meaning you could pause at any time and issue orders. It seems brave of Larian to make such a big change to such an important series. However, real-time with pause is not loved by everyone, even those who love Baldur's Gate, and a turn-based approach brings the game more in line with tabletop D&D.
The game looks stunning in every way, and faithful. One surprising addition is a co-op mode. Being able to play a deep RPG like this will be a treat. 
Already in early access for £49.99, Baldur's Gate 3 will be released on macOS and Windows in August.
Upcoming game releases in September 2023
Starfield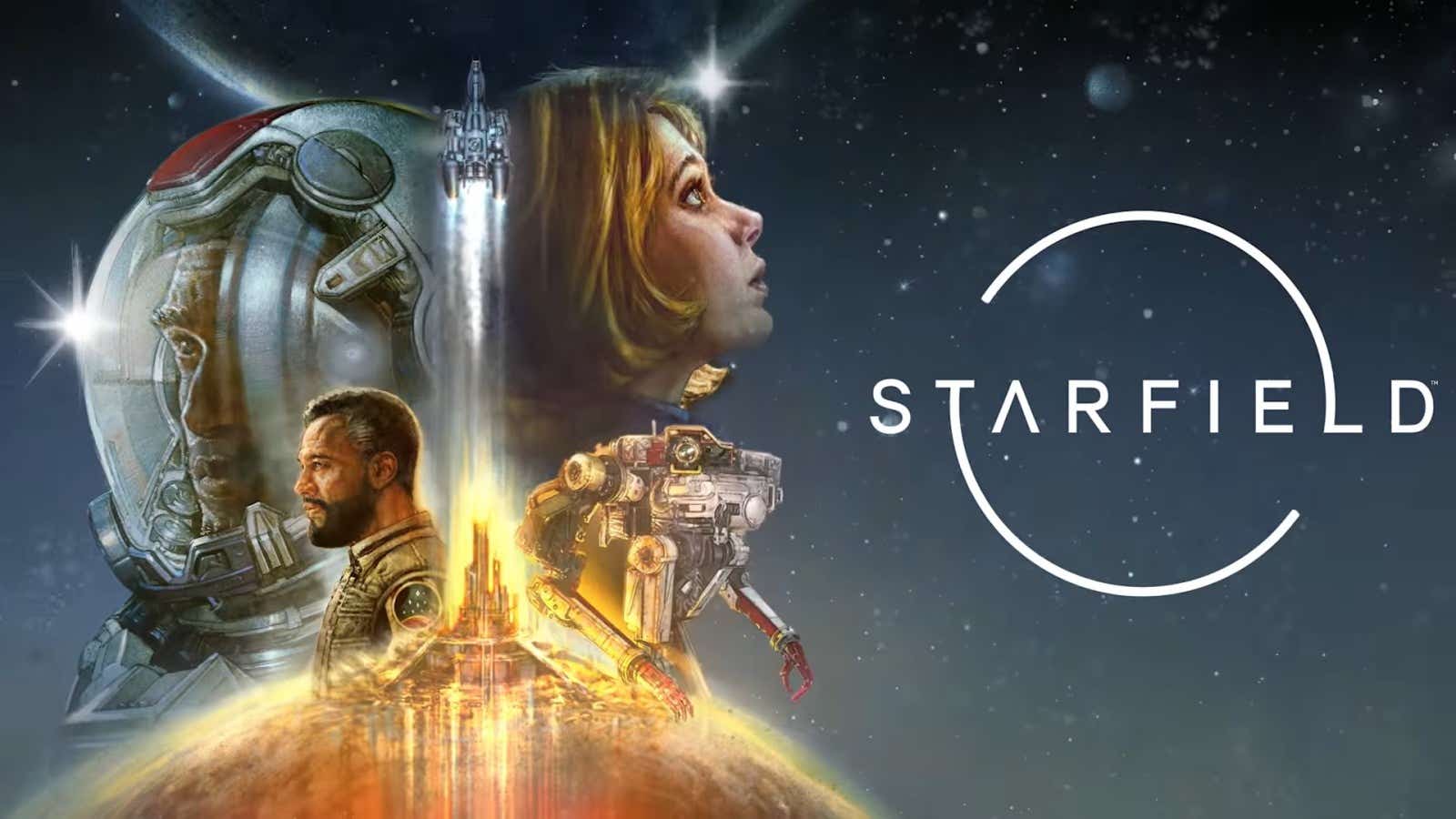 By far one of the most anticipated games out this year, Starfield features Bethesda's first new universe in over 25 years, since Elder Scrolls and Fallout are their previous beloved universes.
Starfield promises endless hours of planetary exploration, as you traverse space 20 years after a colony war between the two largest factions, United Colonies and the Freestar Collective.
It's going to be great. Yes, Bethesda games are famous for their bugs, but, firstly, seeing a character stare and speak to you in that beloved robotic Bethesda style while standing inside a table or wall is funny, and secondly, Bethesda games are always so ambitious that you've just got to see them as part and parcel with the whole overambitious experience.
Starfield is set to be released on 6 September 2023. 
Upcoming game releases in October 2023
No major announcements just yet.
Upcoming game releases in November 2023
The Day Before 
The elusive The Day Before just might be due for release on November 10 by Fntastic and published by Mytona. After a humongous delay, some began to believe the open-world MMO zombie survival game would never happen. Fntastic did finally share ten minutes of gameplay on 2 February 2023, but it still wasn't enough to stave off concerns about whether or not the game would deliver. Only time will tell. As of yet, no price details have been released, but it is due in Q4 on Windows.
Upcoming game releases in December 2023
Final Fantasy XVI 
PC and Xbox release only. See June for more information.
More upcoming game releases in 2023
Marvel's Spiderman 2
Insomniac Games is about to drop another highly anticipated game, the sequel to two of their best console games in years, 2018's Spiderman and 2020's Spiderman: Miles Morales, the latter of which just broke all kinds of gaming records and is up there as one of the best games ever released.
No doubt Marvel's Spider-Man 2 will deliver all the spidey swinging, bad-guy-busting fun you would expect from its pedigree. Venom is already a confirmed villain, and Miles Morales is set to be playable along with Peter Parker in this single-player action-adventure. Yep, from the trailer you'd think it was going to be a co-op or at least a two-player, but nope, it will still be single-player. 
There is a confirmed Autumn 2023 release, but still no specific date. But at least it's on its way. It'll be out on PS5 with more details about pre-orders and pricing soon to follow.
Final Fantasy VII Rebirth
Was there ever a game with a more certain chance of success than Final Fantasy Remake? Really we should say "games". This is the second of the three full-sized RPGs Square is making, one for each of the original's three discs.
Final Fantasy Remake isn't its parent, but it really does capture and expand on it. Very occasionally it offends the mega-fan in the mega-fan. But after that it takes what was sketched out in the original, expanding it and filling it with so much life.
If you enjoyed the first one, you'll definitely play this one, but not until the end of the year at the earliest.