I want a mobile phone but I have bad credit – what should I do?
If you have a poor credit history, it can be difficult to find a mobile phone provider who will give you the contract that you want. The better your credit rating, the more likely it is that your application for the phone you want or the package you'd prefer will be approved. 
With a poor credit history you are unlikely to be offered the top-of-the-range phones with the most attractive packages. You might find you have to pay over the odds for a worse package with none of the frills and perks available to others.
But there are mobile phone deals for people with bad credit and there are some sensible steps you can take to make yourself a more attractive mobile phone customer in the future.
You might need to look for an older, cheaper model of phone and accept you will have limited calls and data. If you have a very poor credit history, get an old phone off a friend or buy a refurbished one and get a SIM-only contract for 12 months. 
By paying this off regularly each month, you will improve your chance of getting a better contract next year. Anything else you can do to boost your credit score will help too.
Top tips to get a mobile phone contract
Cheaper phone model
Opt for an older, cheaper mobile phone, perhaps without the latest camera and with a lower storage capacity. The biggest outlay for a mobile phone company - and therefore its largest risk - is the handset. It is handing over a brand new phone worth hundreds of pounds and relying on you to pay that back over the length of your contract. A cheaper model might help.
Low data
You may not have access to the big data bundles, particularly if they come with add-ons such as 'free' live sports or music apps. Although marketed as 'free" the cost is bundled into packages for customers the mobile phone companies know can afford to pay for the package. You might need to accept a small data package, even if the cost looks similar to the bigger bundles.
SIM-only contract
Can you use an old phone, get one from a friend who is upgrading, or buy a refurbished model? If so, you might be better off getting a 12-month SIM-only contract. By showing the mobile phone company you can pay your bills in full each month you will have more choice in a year. The mobile phone companies report your repayments to credit agencies so this will boost your overall credit score too.
Pay as you go
You may need to begin with a pay-as-you-go package. You buy the phone upfront (or use your own and go SIM-only) and top up your phone as you use it. You can get a monthly bundle and buy extra if you use more than your allocated data or run up a lot of calls. After 12 months of regularly paying and topping up, see if you can switch to a better contract, either SIM-only or with a handset.
Boost your credit rating with the right credit card
Why are mobile phone contracts dependent on credit scores
You will need to go through a credit check if you apply for a pay-monthly mobile phone contact. This is because mobile phone contracts are a form of credit. The company gives you a mobile phone that you have not yet paid for. 
You get to use the phone and run up bills and then pay back the cost of the new phone in instalments over 12 to 24 months, plus your monthly airtime and the data used. 
There is a risk to the phone shop or network provider that you may not keep up with your payments. This risks you keeping a phone you have not fully paid off. You could also run up a massive phone bill or use a large amount of data and not pay for it.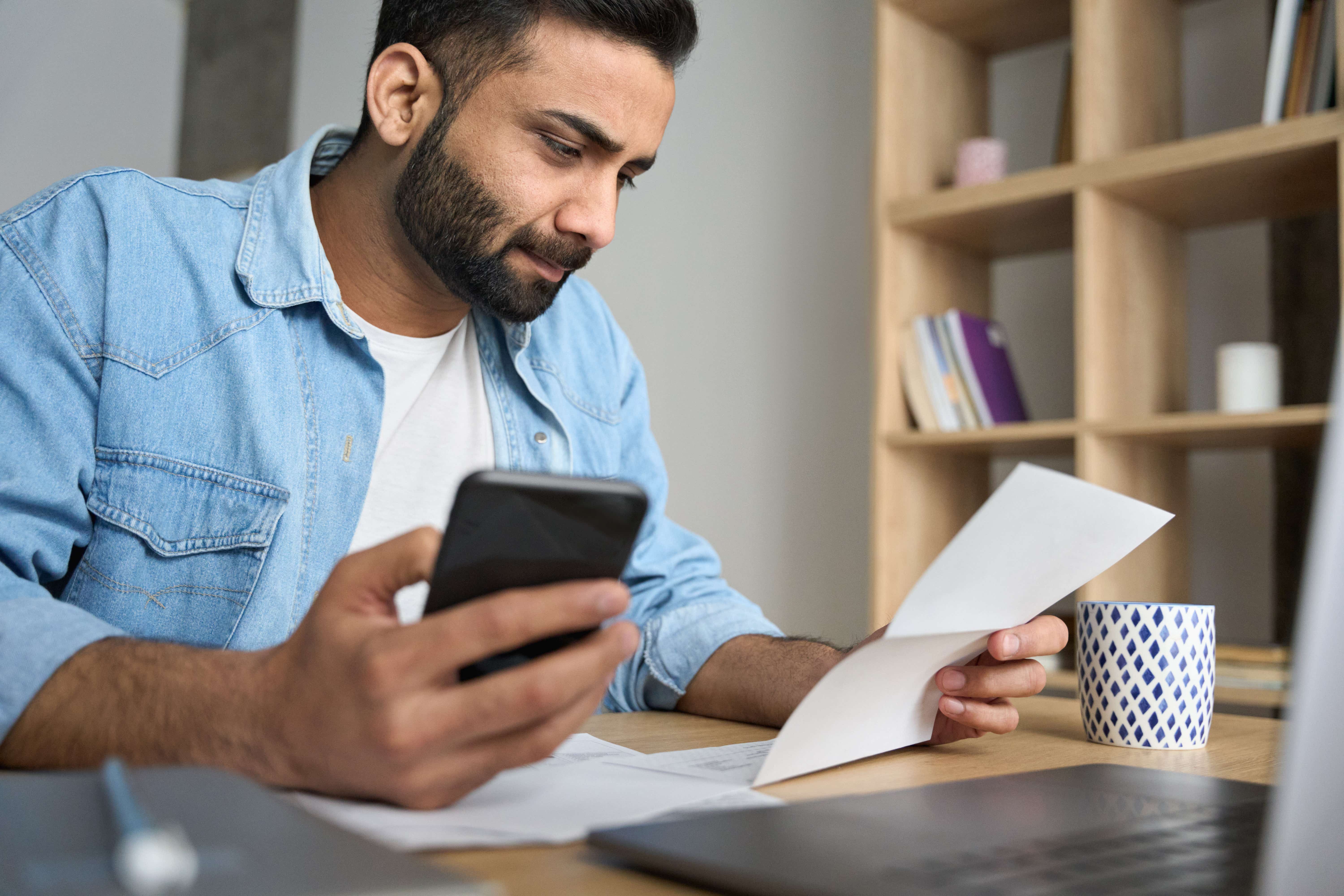 If you have not paid your previous debts on time, that will worry the mobile phone company that you might do it again. If you have never borrowed or never had any form of credit in the past, the mobile phone company won't know what level of risk you are, so will assume the worst.
In general, people with better credit ratings can borrow more and at better rates. Because most mobile providers work on a single lending rate, the main influence of your credit score is the total amount they will lend you. To keep the costs down you may need to choose a cheaper model phone and lower data or calls usage and have caps – or bans – on certain costly calls.
How can I improve my credit rating to get a better mobile phone contract?  
Your credit rating is based on your previous financial history and includes information about how you have repaid debts such as mortgages, credit cards and loans. But it also covers things like mobile and broadband contracts. If you have failed to pay any other bills, such as electricity or gas, and they were sent to the firm's recovery team, that bad news will also be added to your credit history, as would any County Court Judgments (CCJs) against you.
If you always repay your credit on time and you are borrowing well within your credit limits, then your score will be high. However, if you miss payments, max out your credit cards, or simply have a lot of outstanding credit commitments, then your score will be lower.
It is worth checking your credit report to make sure it is accurate. Dispute anything that is wrong or missing. You can check your report for free with all three of the main credit scoring agencies, Equifax, Experian and TransUnion.
There are also a set of simple steps you can take to improve your credit score over the coming months and years. These include making sure you are registered on the electoral roll at your address and setting up direct debits to stay on top of all of your outstanding debts to prevent yourself from missing any repayments. You can see our guide to improving your credit rating for more ideas - it can really benefit you in the long run.
Try not to make lots of applications for credit within a short period of time – this can include credit cards, loans or mobile phone contracts – as this can adversely affect your credit score. So do not apply for a mobile phone and a broadband or TV deal or even switch energy providers all at the same time.
Are your finances in good shape?
Check your credit report to make sure you're in good shape to apply for loans, credit cards, overdrafts, mortgages and mobile phone contracts
How do I find contract mobile phones with no credit check?
Beware of companies that say they can give you a mobile phone contract without any credit checks. These contracts come with quite a lot of small print you should look out for.

No credit check mobile phones are often outdated, so don't expect to get the latest smartphone. You may get a new, unused phone, but it will be an older model.

The price could be inflated by the fact that there are no credit checks involved. You could be paying in excess of £30 per week for the phone plus data bundle if you want a reasonably up-to-date phone with no initial credit check. 

Some providers also ask for a deposit upfront, or that you use the network for two months using your old phone before they send you the new phone. All these measures are to check that you can handle your finances well enough to be able to keep up with the cost of the contract.

Like taking out a mortgage, loan or credit card, a mobile phone contract is something you need to apply for and for which you may be turned down if your credit rating is insufficient.

If you want the best mobile phone contract but you want to avoid a credit check, you will have a smaller range of options than if you had a good credit rating.
How much do mobile phone contracts cost without a credit check?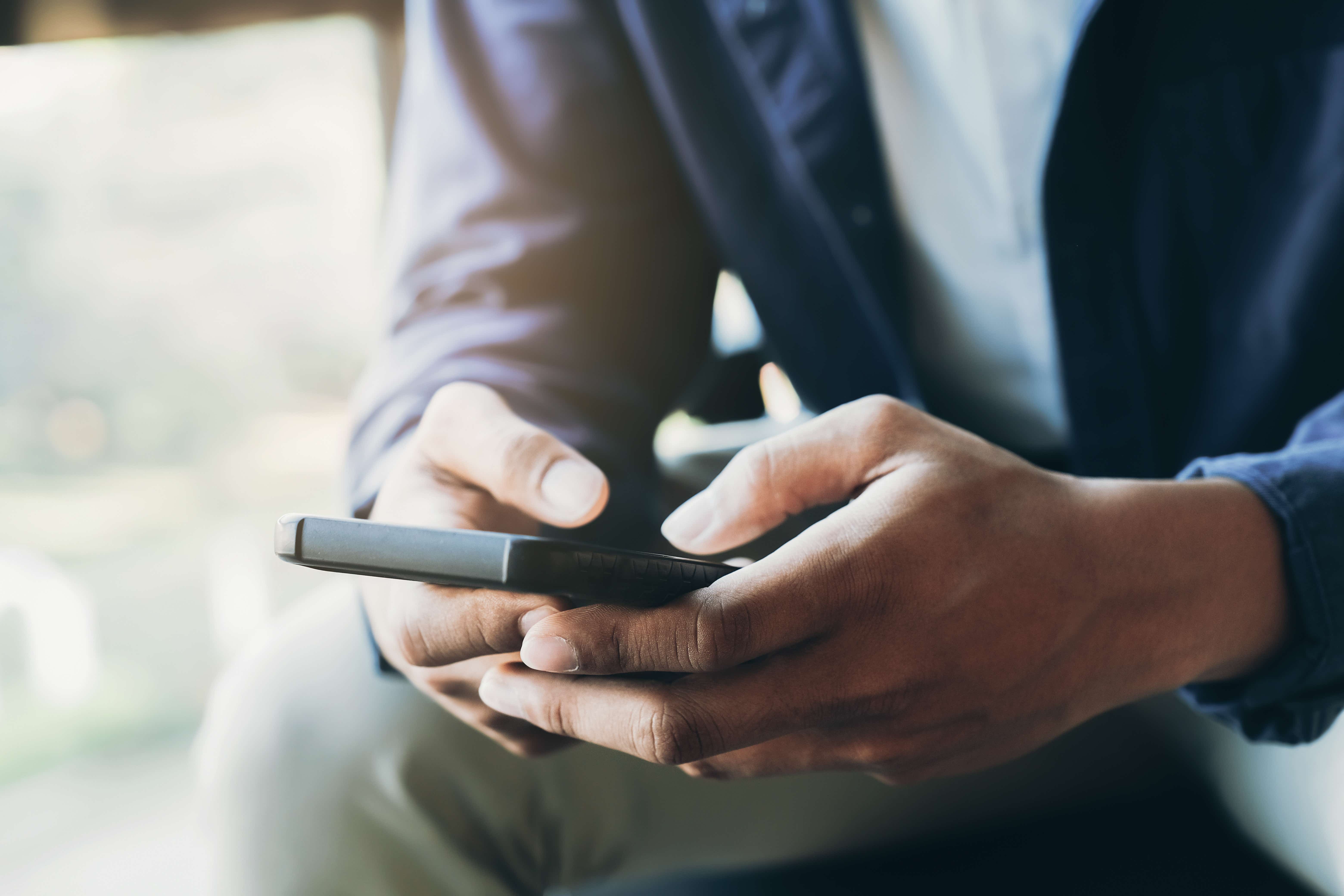 No credit check mobile phone deals will work out much more expensive, and will tie you in until the contract ends. A £30-a-week contract would cost you £1,560 over the space of a year.