Pros
Beautiful compact design
Flawless portrait selfies
Wireless charging support
Decent battery life
Cons
Slightly tempramental fingerprint reader
The camera's manual nature can be daunting
Frequent challenges with overheating
It's been years since Sony has been offering a plethora of smartphones under the "Xperia 5" brand. But with its fourth incarnation - the Xperia 5 (Mark) IV - things are decidedly different and the Japanese manufacturer both makes meaningful strides, as well as retains key features, flying in the face of convention.
Will they be able to get the recognition they deserve with this pocket rocket? Perhaps…
It is an overall great compact phone with a lot of meaningful upgrades across both its hardware and software. So, let's talk about everything you need to know about the Xperia 5 IV.
Design and Build Quality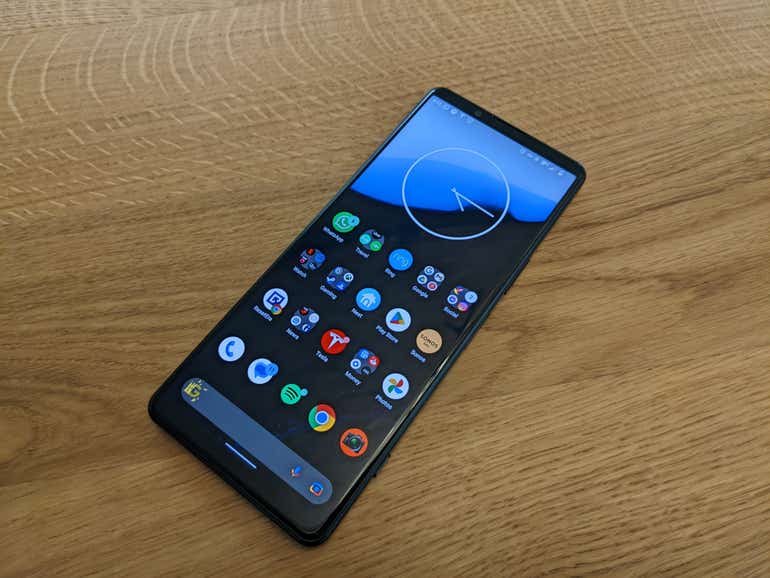 Firstly, the Xperia 5 IV comes with a 21:9 aspect ratio, giving the phone an even narrower form factor, and evoking the elongated feel of a TV remote in the hand at times.
However, it's immediately clear that this design decision affords both an expansive display, as well as ease of single-handed use.
As such, with its aspect ratio (and access to a library of Sony's finest content via the XPERIA Core app), the XPERIA 5 IV makes for an excellent choice for people who want to consume media.
The phone is beautiful to hold, hewn from curved lines and tapered edges. It also comes with a welcome matte finish to avoid fingerprints.
We also see essential smartphone features that have been abandoned but its flagship contemporaries, like a dedicated camera button on the right side of the device, and a trusty 3.5mm headphone jack.
One shortcoming here is Sony's insistence on maintaining a narrow pill-shaped fingerprint reader integrated into the power button on the side of the device – a design decision which continues to be inspired, but also continues to be slightly inconsistent in unlocking the device on command.
All in all, the design and build quality of the Xperia 5 IV makes it feel unique yet sturdy in a world of identikit devices, but still bears all the familiar, premium accents of a Sony smartphone.
Display Quality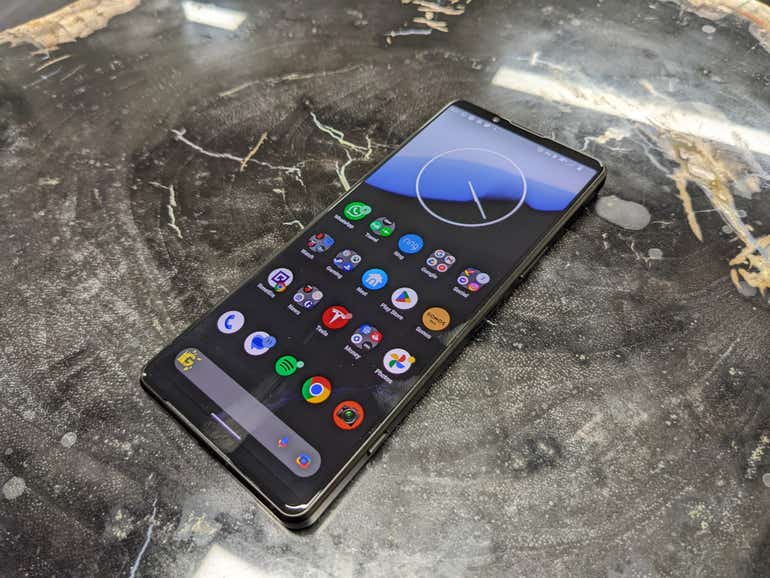 Sony has always been top-of-the-range when it comes to smartphone displays and the XPERIA 5 IV is no exception.
Even though there's a slight bezel on top and bottom, the phone is so single-mindedly engineered for cinematic experiences that it never disappoints.
The phone has a 6.1-inch 1080p display with an impressive maximum brightness as well as clear legibility in direct sunlight. Sony's AMOLED screen rarely misses, and looks crisp and clean in this compact effort.
Coupled with the option of a buttery-smooth 120Hz screen refresh rate and it stands comfortably amongst its contemporaries in the display stakes.
Even though one might think that a 6.1-inch display is relatively slight by today's standards, the main focus of Sony was to make a brilliant phone for single-handed use, making it an effective sibling of the XPERIA 10 IV.
The display has plenty of colors and supports High Dynamic Range which makes media consumption such a visual delight.
One thing to notice is that the Xperia 5 IV doesn't have a dynamic display, meaning it won't automatically change from 120Hz to 60Hz depending upon your usage – a potential pull on battery life through daily use.
Performance & Specifications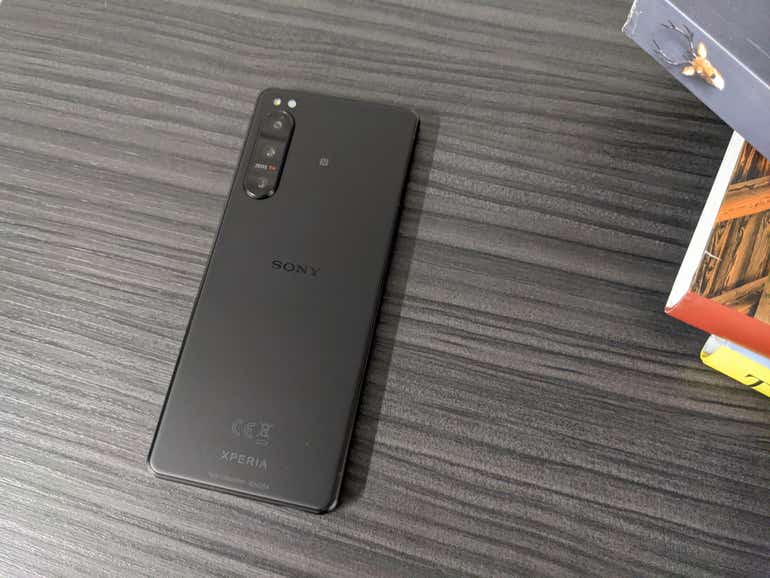 The Sony XPERIA 5 IV comes powered by the Snapdragon 8 Gen 1 processor, a standard hallmark of a top-tier phone in 2022…until it was surpassed by the Gen 1 Plus. Real world differences are relatively minor (aside from better regulated power consumption, which would have been welcome in this case), however you day-to-day experience due to this decision will be minor for all but the most ardent power user.
On the topic of power, one thing to flag regarding the Xperia 5 IV is well documented challenges in keeping cool under pressure.
Sustained heavy use – whether viewing media or taking a significant number of photos in quick succession – can quickly result in overheating warnings appearing on the display, advising restraint in use as it cools back down.
An issue which we hope to see software side power management changes, but it was a rare, but repeatable experience during our time with the device for review.
More heartening is to see a 5000 mAh battery, seemingly overkill for a screen of this size, but a single day of fairly heavy use will see you languishing in single digits of charge by the early evening – usage of its welcome wireless charging and exercising caution to prevent overheating are a couple of unexpected requirements to keep the device performing at its best.
Camera Performance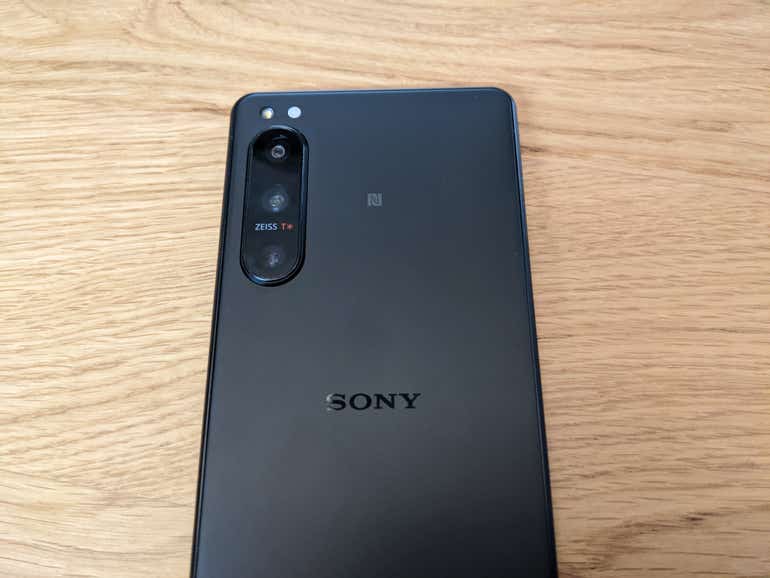 The camera is where things get truly exciting. The phone has a 12-megapixel main lens, 12-megapixel ultra-wide, and 12-megapixel telephoto lens, making for a triple set-up.
The front camera is another 12 MP effort, resulting in a smashing selfie snapper.
The phone has healthy colour consistency and great detail both in macro and at standard ranges, after a bit of experience with its manual nature.
The push towards the XPERIA 5 IV being an entry for the budding photographer means that you have a wealth of features and customisation usually reserved for a DSLR camera at your fingertips.
Shutter speeds, ISO settings, white balance – all are presented to the user by default, making for an initially daunting experience, but a quick swipe to 'auto' mode means everything from focus to settings can be handled by its on-board artificial intelligence, inherited from Sony's award-winning Alpha range of dedicated cameras.
Great for the uninitiated, but those familiar with their way around a dedicated camera will invariably have the most fun tinkering with the settings, and ultimately taking better photos as a result.
The XPERIA 5 IV also supports night mode which lets you take pictures in the practically pitch black environments. Keeping up with the competition, these naturally require a longer exposure to get the best shots, meaning motion at night is a bit of a challenge, but the device clearly impresses as a professional quality camera nestled in your pocket.
Software
The phone ships with Android's 12 operating system, with a pledge from Sony to be updated for around 2 years. Sony's software has improved a lot and leans more toward the native Android experience, with the flourishes and added apps we've come to expect from the Japanese manufacturer – many of which unleash professional still and moving photography apps over and above standard fare.
Sony also adds a robust proprietary music app – still often an oversight for an Android device.
Much of Sony's innovation is encapsulated as much in hardware as it is software in the XPERIA 5 IV, and the marriage between the two makes for a more than pleasant smartphone experience.
In other words, it feels like a great mix of vast customization, with the option of refined simplicity.
Pricing and Availability
The phone has been launched in the US and UK and it comes with a price tag of £799, a little higher than the competition in the premium compact smartphone space, but Sony's overall experience continues to be well considered and with a view of retaining classic core features which consumers love and lament the loss of in competition.
Final Verdict
If you're searching for beautiful contemporary smartphone design with a user-friendly experience, yet professional options under the bonnet, the XPERIA 5 IV makes for one of the best choices available today...albeit with some software shortcomings and an overheating situation which prevents of from recommending this device unreservedly. They genuinely don't make smartphones like this any more.
Was this article helpful?