When it comes to smartphones, mobile gaming was once a bit of an afterthought, but not any more. With greater power and bigger, higher resolution screens, today's smartphones are absolute beasts when it comes to mobile gaming.
As such, an entire new genre of smartphone has emerged: the gaming phone. These are phones made specifically for gamers, with gaming front and centre of the experience. And they're usually the best gaming phones for the task.
But not always. Because which is the best phone for gaming really depends on your personal needs. If you like your gaming but also want a phone that's a good all-rounder, maybe a non-specific gaming phone is for you. If you prize gaming above all else and you maybe have a second phone for your other tasks, then you want a gaming phone, pure and simple.
We've covered both in this round-up, so you can see which is the best gaming phone for you. Maybe you're looking for the best budget gaming phone? We've got some options there, too.
What should you consider when picking the best phone for gaming?
First, decide whether you want a dedicated gaming phone. As you would expect, these devices are great for gaming, with lots of power and gaming-specific features, so will be the best option if you're a hardcore gamer.
But they tend to be lacking in other departments. Their cameras are usually poor compared to the best on the market, and they mostly lack high-end features like wireless charging (though this list does include one dedicated gaming phone with wireless charging).
Dedicated gaming phones also tend to be quite big and heavy, due to all their power and built-in cooling systems. And their designs can be… interesting. It's like most phone companies can't get past the image of gamers as 12-year-old boys, and have designed their gaming phones purely for them. Which is a bit of a shame.
They all run the Android operating system too, as Apple doesn't make a phone specifically for gaming. Not yet, anyway.
Best phone processor for gaming
The next big thing to consider is power. Today's games have advanced graphics and super-quick run times, which requires a lot of processing power. Look for a phone with a high-end processor and graphics engine (also called CPU and GPU, respectively). Partner those with a healthy amount of RAM (8GB and above), and you shouldn't have any trouble running the more advanced games on offer.
Remember, games will only become more advanced, which means they will require faster processors and more RAM. The more powerful phone you can buy, the more future-proofed you will be for the coming years, and the longer you'll have before you'll need to upgrade your phone. In short, spending more now could save you money in the long run.
Best gaming phone screen
The screen is also very important. Generally speaking, the bigger the better, as you'll be able to see games in more detail, which could give you the advantage against your opponents. Also, look out for phones which avoid the 'notch' issue – the notch is the unsightly cutout for the front-facing camera that eats into valuable screen space. Some of the best gaming phones avoid this by having a camera that pops out of the handset's body.
Refresh rate is a spec you'll come across a lot when browsing gaming phones. This refers to how many times the screen can 'refresh' the image per second, minimising blur in fast-moving games. 120Hz and above is very good – one of our models reaches a staggering 165Hz, but few games will be able to take advantage of that spec. At the moment, that is: remember, the higher spec you buy now, the more future-proofed the phone will be.
A big, high resolution screen with a high refresh rate will gobble up the phone's battery life, so make sure you check it before you buy. Fast charging ability is always handy, as this can juice up the phone in a matter of minutes, not hours. Which is very useful if you need to leave in a rush and want to play games during your journey. 
Gaming phone prices
Lastly, as with any big purchase, price is a major consideration. Some older models can be snapped up for a bargain price, especially if you're willing to buy second hand or refurbished. But if you want the best of the best, it's going to cost you, though the best gaming phones are generally cheaper than the top-of-the-range smartphones from the likes of Apple and Samsung.
Right, now you know what to look for, let's load up the best gaming phones in the world. Let the games begin!
1. Asus ROG Phone 5: The best gaming phone, bar none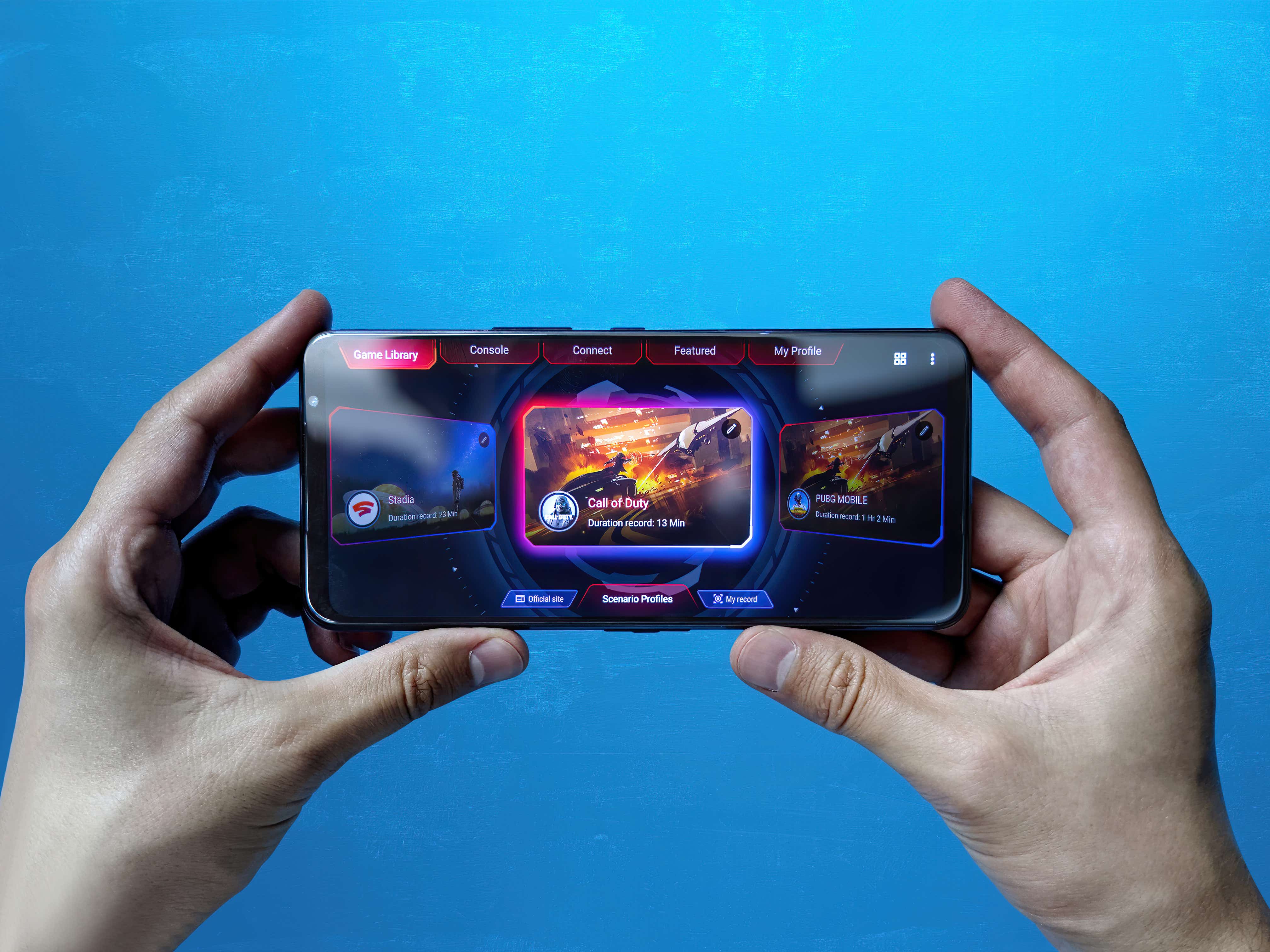 Excellent gaming performance

Built for gaming

Awesome screen
Heavy

Large

Camera has been bettered
For gaming on the go, look no further than the ROG 5. It's made by Asus, a company better known for its business laptops. But in 2006, a team of its engineers and designers let their hair down and created the ROG line of devices (ROG stands for Republic of Gamers). The ROG 5 is the latest in the range, and what a beast it is.
The Qualcomm Snapdragon 888 processor offers class-leading performance, while the screen offers a phenomenal refresh rate of 144Hz. That means it refreshes itself to show the latest image 144 times every second. Most high-end handsets top out at 120Hz, and some only manage 90Hz or even 60Hz. So 144Hz will mean the absolute minimum of blur and stuttering, which will be especially noticeable when playing fast-moving games.
Of course that's helped by the monster 16GB of RAM (most high-end handsets max out at around 6GB), while the 6000mAh battery keeps you gaming for longer. Getting stats overload? When it comes to battery, about 4000mAh is standard for most big phones, so again, the ROG 5 wipes the floor with them. And 65W charging will juice it up in no time.
It might be lacking somewhat in other areas – the cameras can't match a decent iPhone or Samsung Galaxy S, for example – but this is a gaming phone, pure and simple. And it's the best one around at that.
Not enough for you? There are other phones in the ROG 5 family. Take a step up to the ROG Phone 5 Ultimate, for example, and you'll get an even more insane 18GB of RAM and 512GB of storage. Advantage: you.
2. Samsung Galaxy S22 Ultra: Gaming is just part of its arsenal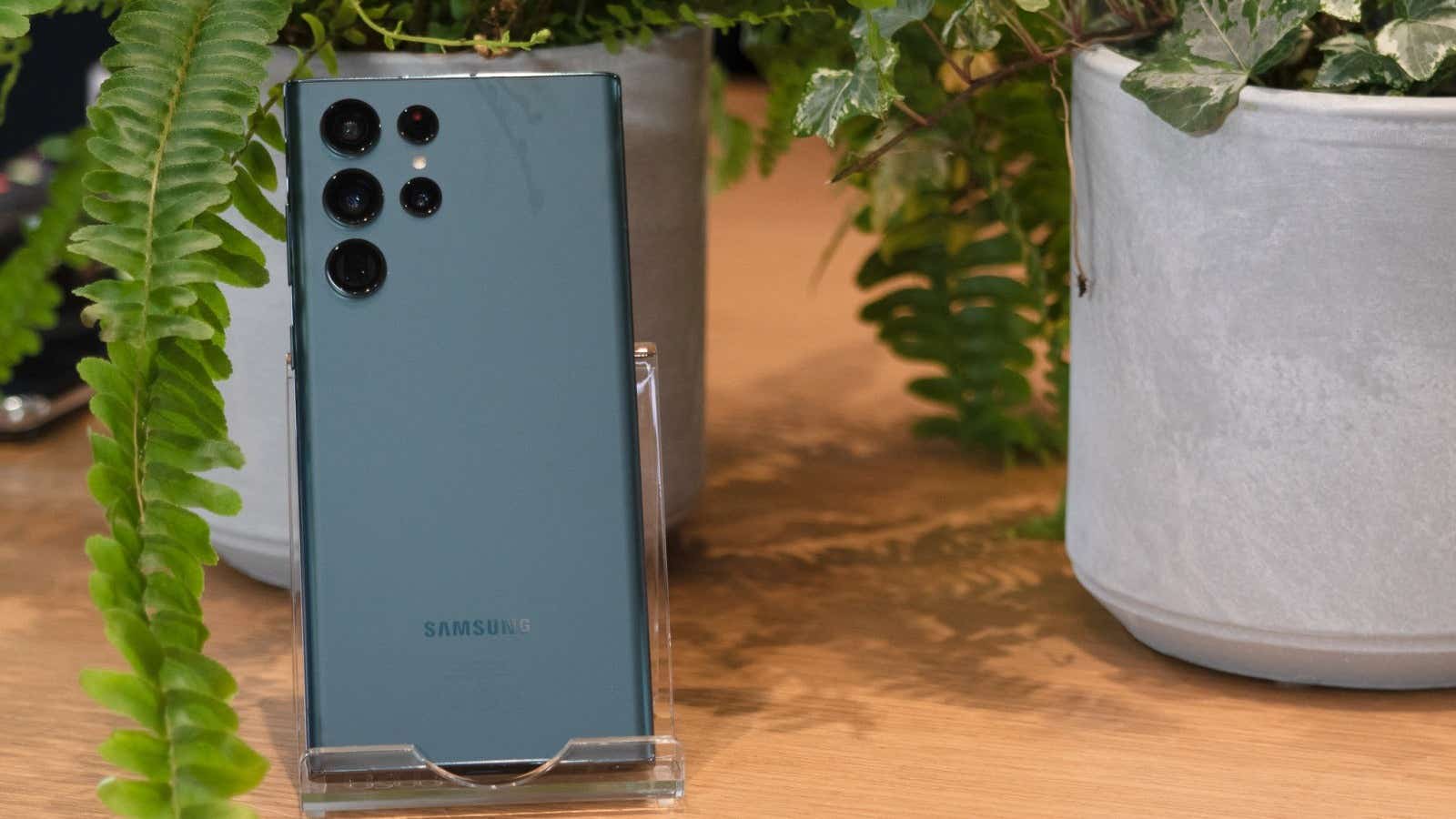 Beautiful screen

Excellent camera

Very good audio
Lacking in battery life

Rivals sound better

Pricey
The Samsung Galaxy S22 Ultra is proof that you don't need a dedicated gaming phone to have a great mobile gaming experience. Still not sold? Let us convince you.
For starters, it's the most powerful Samsung Galaxy S device ever made, being the first to feature a 4nm processor. As anyone who's ever used a Galaxy S device before will tell you, they're not exactly under-powered. So the fact this is the most powerful yet is a very big deal indeed.
Then there's the screen. It's a huge 6.8-inch slab of AMOLED goodness that shows off games in all their glory. Its maximum refresh rate of 120Hz might be beaten by gaming-specific phones like the Asus ROG Phone 5, but it's still a beauty to behold, making blurring a thing of the past. And when you're not enjoying fast-moving content like games, you can scale it right the way down to just 1Hz, which helps extend the battery life – essential if you're checking your emails or social feeds between gaming bouts.
That about sums up this phone actually. It's a great handset that's also very good at gaming, rather than one for gaming and not much else. It's the first Galaxy S phone to use Samsung's S Pen stylus (inherited from the now-retired Galaxy Note family), so you can draw or write on screen. And it has one of the best camera arrangements of any phone going.
Read our in-depth Samsung Galaxy S22 Ultra review.
If you want a superb phone that's also very good at gaming, this is the handset for you.
3. Lenovo Legion Duel 2: With an unbroken view of the gaming arena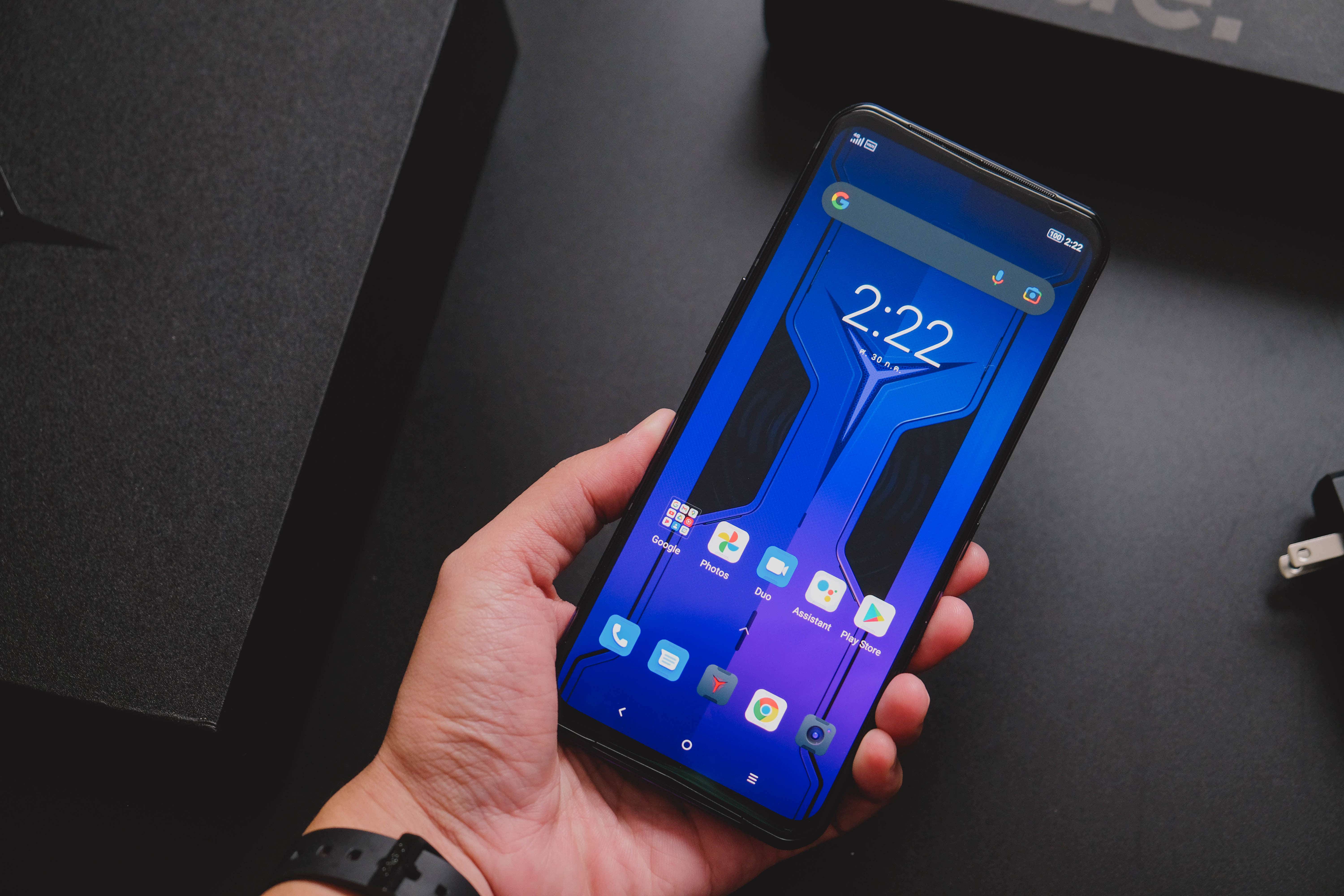 Powerful

Fast charging

No notch
This is another phone aimed at the gaming hardcore. And it has the features to prove it.
First, the processor. It runs Qualcomm's Snapdragon 888 5G, which is kind of like the Rolls Royce of mobile chipsets. At just shy of 7-inches, its screen is huge, and it has a camera that pops out of the phone's body, eliminating the need for a notch on the screen. That means you get an uninterrupted view of the display, so you won't miss any details of the picture when gaming.
But being aimed squarely at gamers does have its drawbacks. While its cameras look impressive on paper, they don't fare well when pitted against the best in the business.
Thankfully, that's one of its few negatives. Its battery packs some big capacity, at 5,500mAh, and it boasts fast charging capabilities to get you juiced up and back in the action in double quick time. Its 144Hz refresh rate screen matches the ROG Phone 5 at the top of this list. And its dual speakers are designed for use in landscape orientation – perfect for gamers. It helps that they sound fantastic too.
The Legion Duel 2 is also a little cheaper than the ROG Phone 5. All of which make it definitely one for the shortlist.
4. iPhone 13 Pro Max: Apple's biggest phone is a gaming powerhouse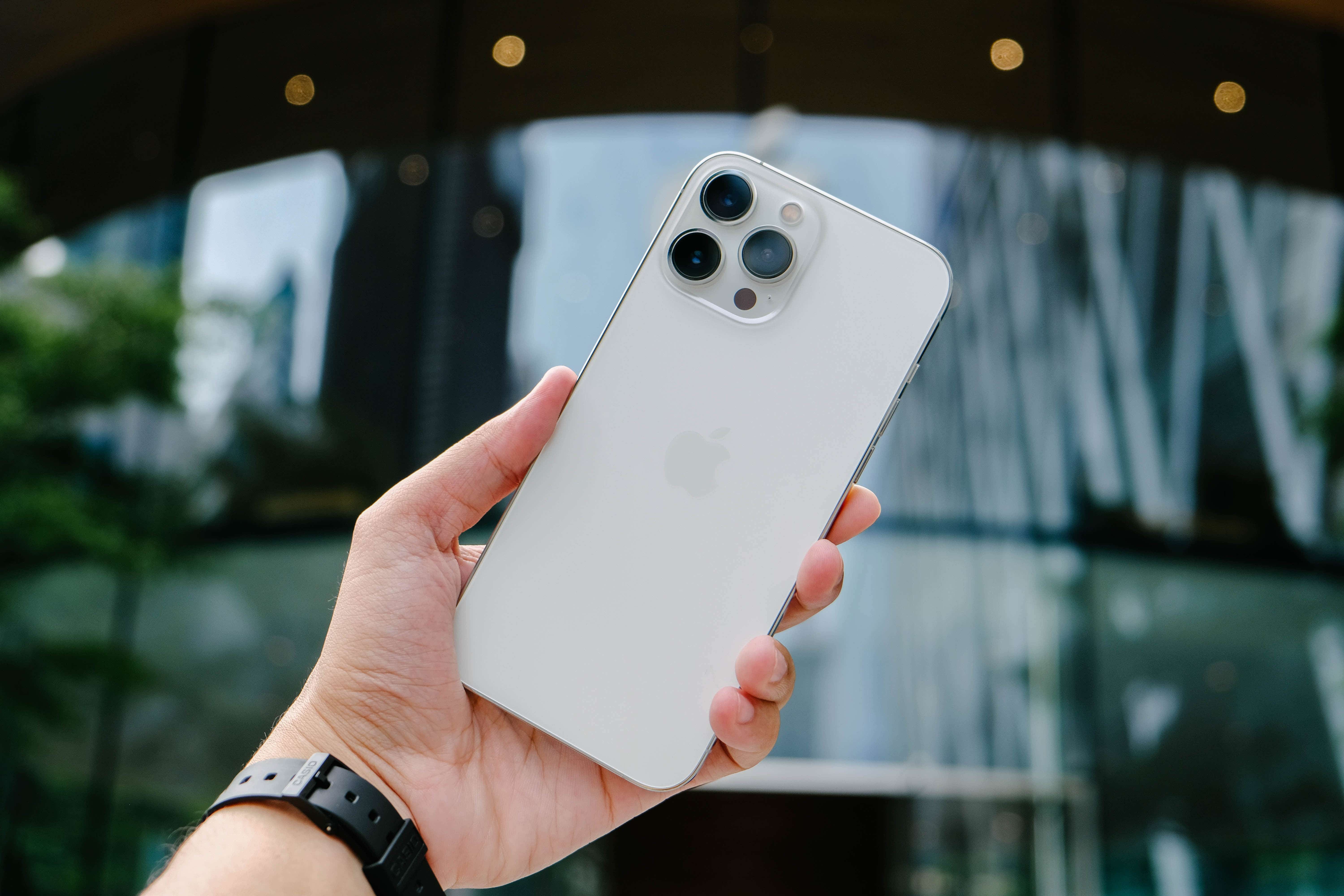 Huge

Stunning performance

Much improved battery life
Big notch

Pricey

Underwhelming camera improvements
The iPhone 13 Pro Max is the biggest, most powerful iPhone ever. Which makes it very well suited to gaming.
The screen is among the most beautiful around – Apple's Super Retina tech has done it proud for years now, and this model is no different. At 6.7-inches, it's also one of the bigger around, but by no means the biggest. And while the notch (housing the front-facing camera components) is quite noticeable, it has at least shrunk since the iPhone 12 Pro Max, and so proves less obtrusive when gaming.
Gamers will find the A15 Bionic chip a delight. It pairs with a 5-core graphics processing unit (GPU) to deliver blisteringly fast and responsive gaming experiences. You might not notice it on first go, especially if you've gamed on a recent iPhone. But as games become more demanding graphically, the 13 Pro Max will come into its own. This is a gaming phone built to last a good few years.
Elsewhere, it's ticks all round. The battery lasts about 2.5 hours more than the iPhone 12 Pro Max (which already delivered all-day performance), the 120Hz refresh rate should do most gamers just fine, and there's a great selection of games to choose from on Apple's App Store. Oh, and when you're done gaming, the cameras are some of the best ever featured on a smartphone. 
Read our iPhone 13, Pro, Pro Max and mini: what's the difference guide for more guidance on the best iPhone for you.
If you're happy gaming in Apple's ecosystem, this is the best gaming phone for you.
5. Xiaomi Black Shark 4 Pro: A great gaming phone with very fast charging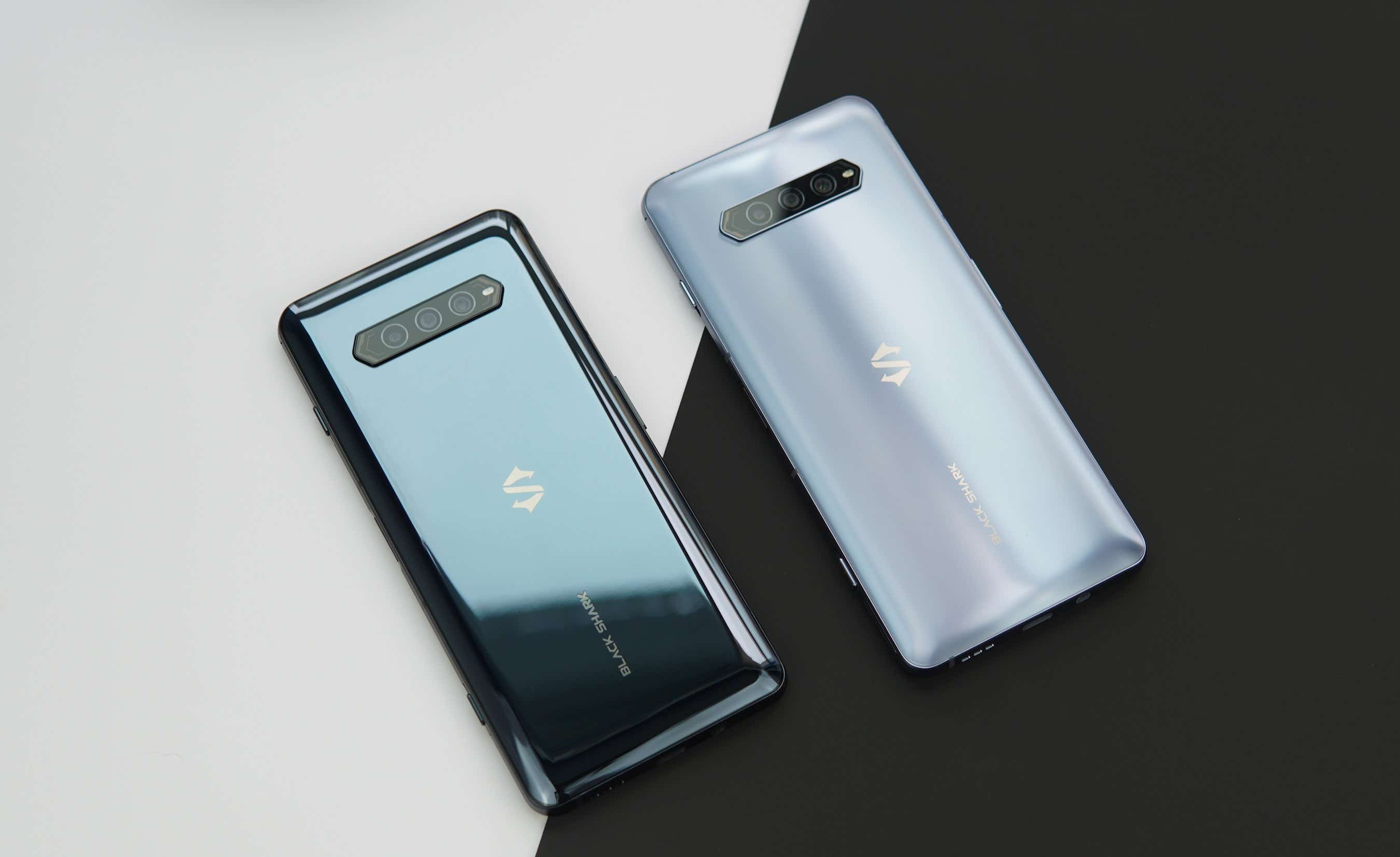 Super fast charging

Great battery

Very good performance
Chunky

Average cameras

Divisive design
The Black Shark 4 Pro is Xaomi's latest gaming phone, and one look at it will tell you it's built for gaming. It's suitably brash, with Black Shark logos all over the back, which is likely to split opinion. Companies think this is what gamers want. Whether you do or not is purely a matter of taste.
But there are some neat features built into the design, like the two toggle switches that reveal hidden buttons that can be used for gaming. It makes the phone feel like a console control pad, which makes it much more intuitive for gaming than most phones.
It's chunky and heavy, like a lot of gaming phones, but then it packs plenty of power. The screen's 144Hz refresh rate is up there with the best of them, and the screen is bright and colourful without ever feeling artificial. It's a screen you could happily look at for hours – a real boon when gaming.
The cameras aren't half bad, either. Cameras aren't the priority on a gaming phone, sure, but they're still an important part of a handset. And battery life? It's good but not great – until, that is, you discover the 120W fast charging, which juices it up from zero to full in as little as 15 minutes. Which is incredible for any handset.
6. Nubia Red Magic 7: Awesome power at a reasonable price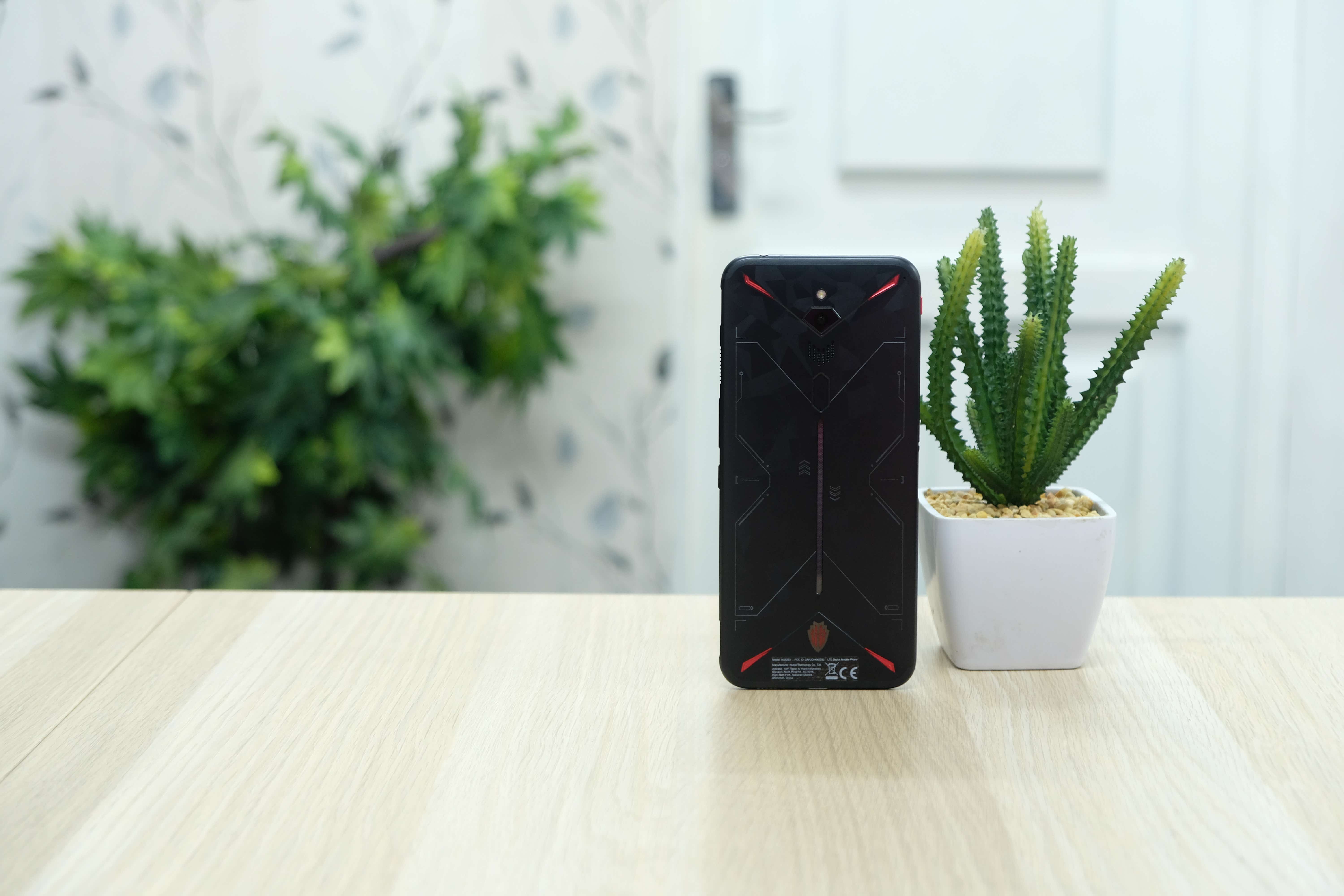 Superb performance

Dedicated gaming controls

Responsive screen
Iffy UI

Average battery life

Photos lack detail
This is another gaming phone, and as such, it's built like a tank. Not ideal for the everyday user, but if gaming prowess is your focus, it's one of the best around.
The headline-grabbing spec is the Snapdragon 8 Gen 1 processor, which is one of the speediest going. That partners with up to 18GB of RAM, which makes it an absolute powerhouse of a phone.
The 6.8-inch OLED screen is a beauty to behold, and it boasts an industry-leading refresh rate of 165Hz. Some would argue that's overkill, as very few games will make use of it. But it helps futureproof the device so you shouldn't need to upgrade to a new model anytime soon.
It also has a pair of shoulder buttons that make it feel more like a console's games controller. It's just a shame its stereo speakers aren't front-facing, like some other models, as that would have made for more immersive audio. And the cameras are a little underwhelming.
Still, this is a gaming beast, and no mistake about it. As well as the shoulder buttons, gaming-specific features include a cooling system and a landscape UI for accessing gaming settings, while 65W fast charging juices it up pretty quickly. A compelling proposition for gamers of all stripes.
7. Razer Phone 2: Smaller than most, but still a great gaming phone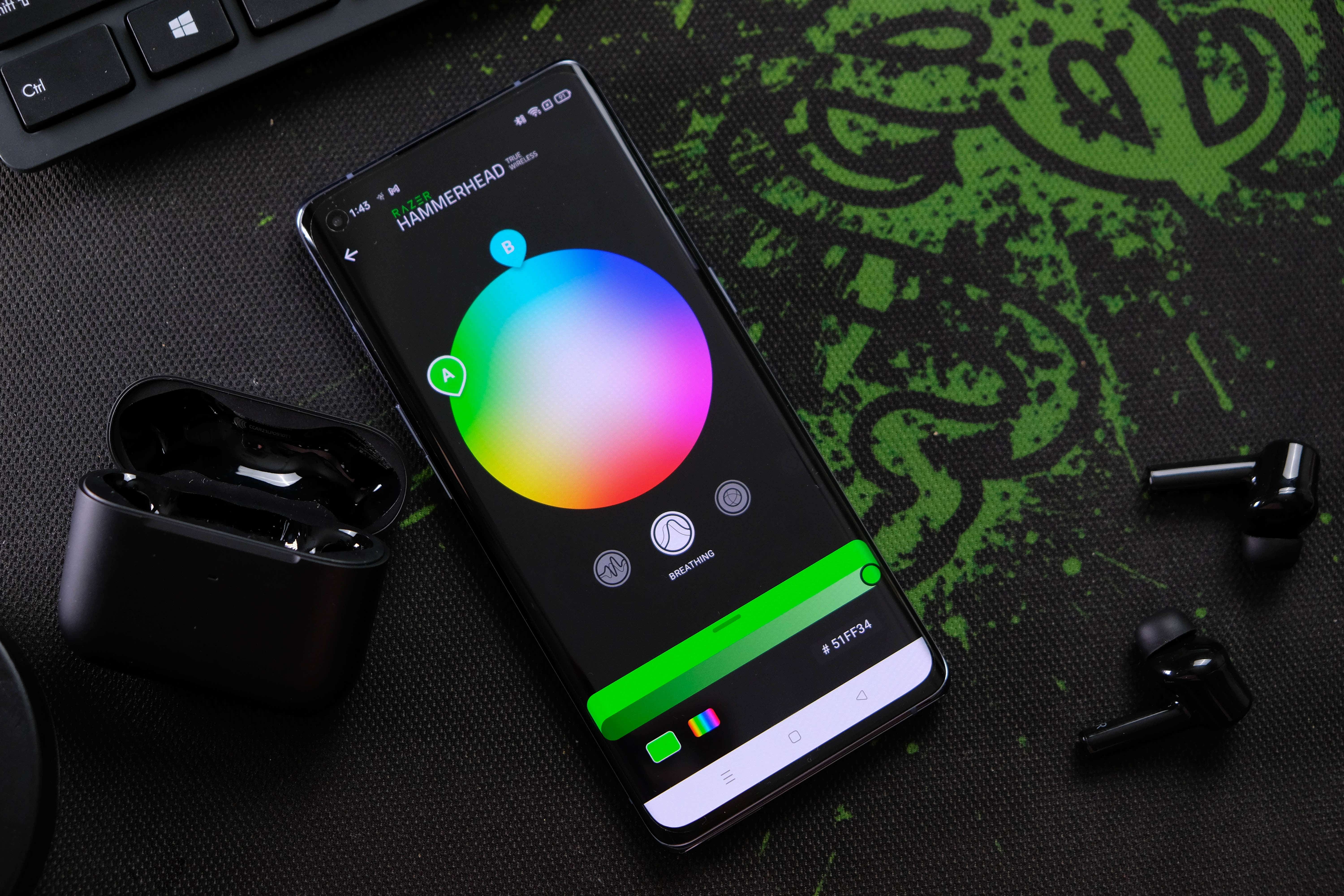 Advanced screen

Pocket-size

Eye-catching design
Smaller than rivals

Low storage

Middling cameras
Not everyone wants a massive phone. As obvious as that might seem, it's amazing how few companies cater to anyone wanting a handset that's less than gargantuan. With a sub-6-inch screen, this is one of the few small(ish) gaming phones around. Though at 5.7 inches, it's not exactly tiny.
It's also one of the few dedicated gaming handsets to offer wireless charging. So if you want the convenience of just plonking it on a wireless charging pad without having to faff around plugging it in, it could be the one for you.
It might be small, but it has it where it counts. Inside is a meaty Snapdragon processor – though it has since been bettered by newer models – and 8GB of RAM. The screen offers a healthy 120Hz refresh rate, though again, this is bested by models elsewhere on this list. 
Its stereo speakers make for a more involving gaming experience too, and gamers will love tweaking all the performance settings to squeeze a little more life out of the 4000mAh battery. It's almost a game in itself. 
Read more best phone guides: