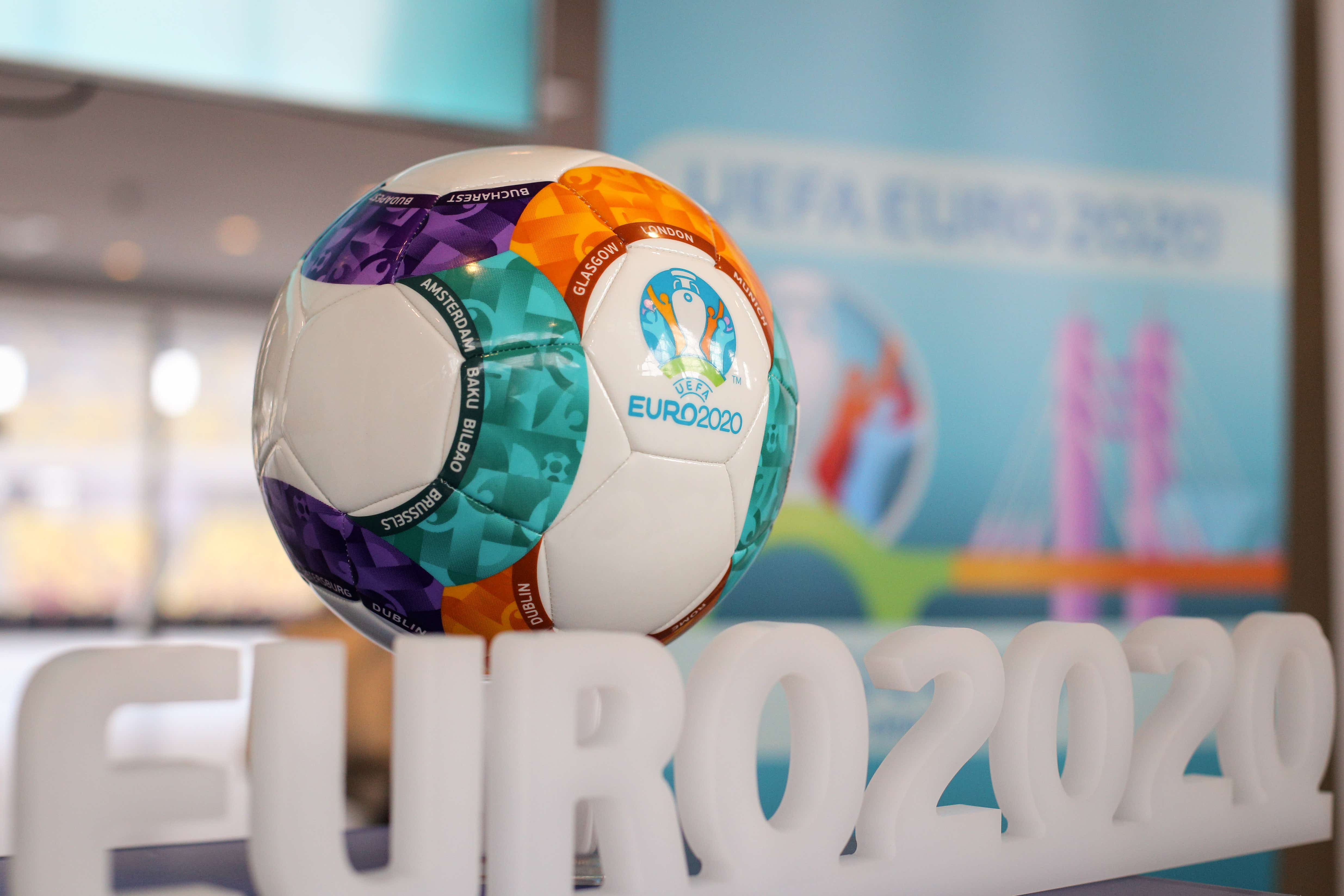 Euro 2020 football
How to watch the UEFA EURO 2020 fixtures
After a year of spectator restrictions thanks to the COVID-19 pandemic, football fans the world over are excited to see live matches on their screens and in stadiums.
Unlike the Premier League, with its confusing table of TV rights shared between BT, Sky and Amazon, Euro 2020 fixtures will be available to watch on terrestrial TV channels for free.
UK football fans can watch all the action on BBC and ITV, or stream on BBC iPlayer and the ITV Hub, with some games even available to watch in stunning 4K resolution.
Who has control of the remote?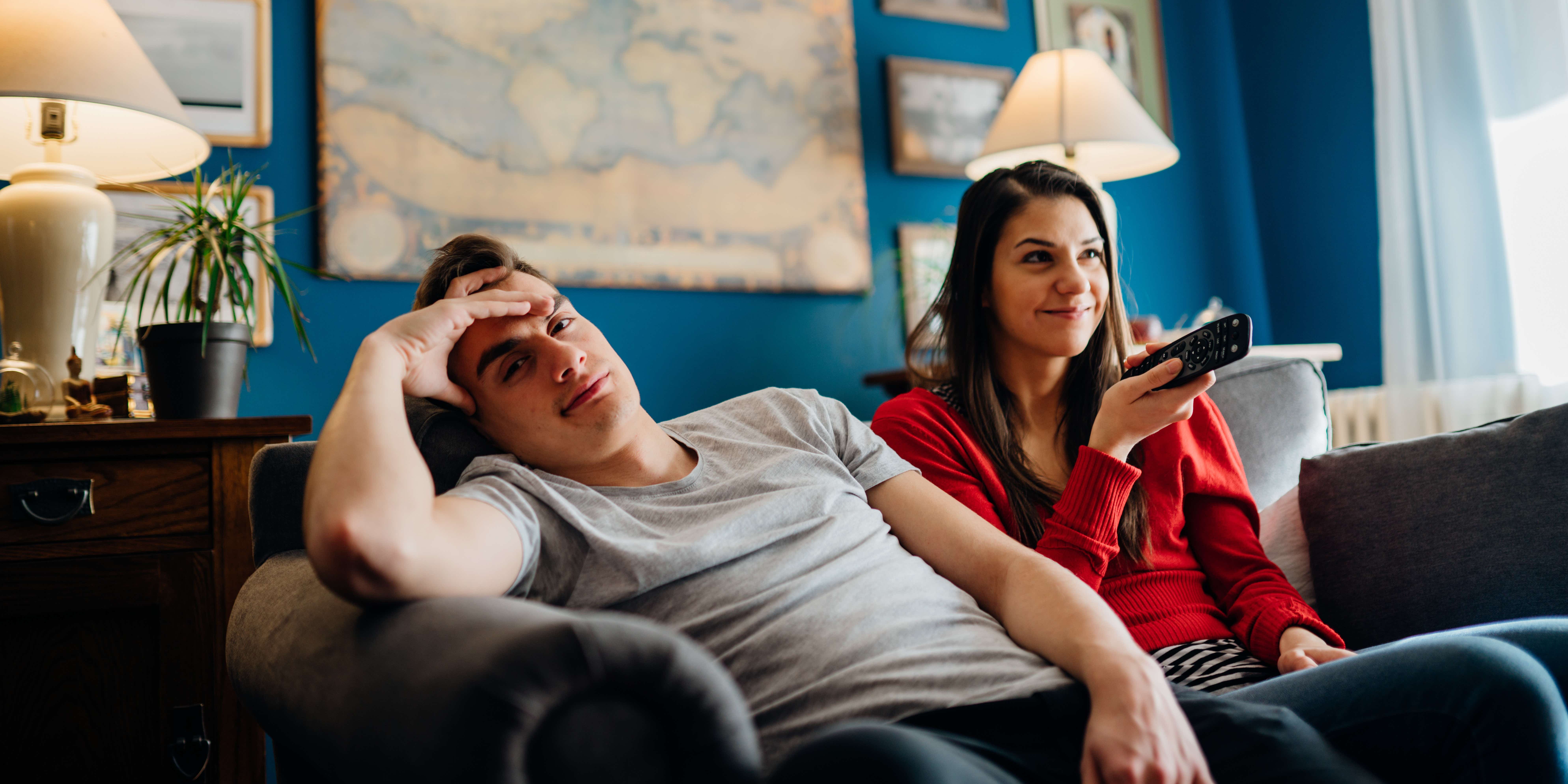 Our research revealed that more than two million households battle for control of the TV remote when the football is on. Nearly one million unlucky football fans are then relegated to watch the football on a secondary screen, while another one million homes remain divided over which teams they're supporting.
While football fans are understandably excited to see football on their screens again, more than 21 million people are planning to avoid the summer of football, claiming that they won't watch a single game. In these cases, over four million stated that they plan to go shopping and more than two million said they'll walk the dog in order to avoid another football match.
For football supporters, watching with a non-fan in the same room can be a frustrating experience. People talking loudly over a game is ranked the most annoying behaviour, followed by someone constantly asking when a match will end. Another common annoyance was a family member deciding to vacuum the floor in the middle of a game.
Watching the games in the pub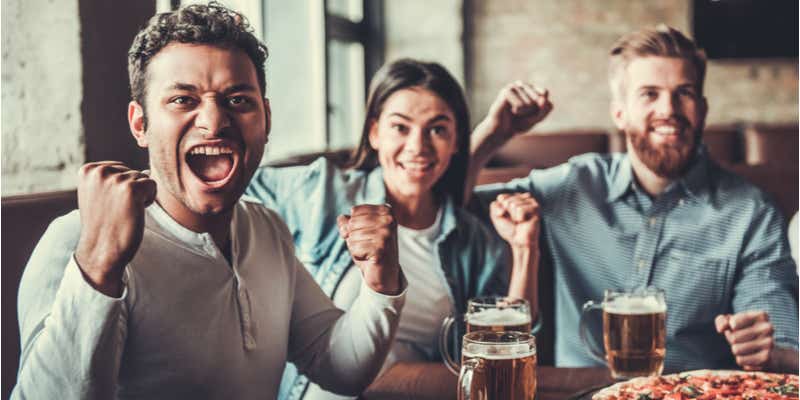 Seventeen of the Euro 2020 fixtures are set to take place during work hours at 2pm or 5pm – including England's second-round match if they make it out of the group stage – leading to roughly one million employees planning to 'work' from the pub in order to watch the match.
Uswitch research found that over a million workers are planning to skive work in order to watch the matches in the pub, and some three million fans admitted that they'll be watching and working with a beer in hand.
While we would never encourage this kind of behaviour, it's hard not to understand, with the social aspect of watching games together with friends and family something that many of us have missed over the past year.
And since all the games are being aired on BBC and ITV, there shouldn't be too many problems with pubs being able to screen the games.
Catherine Hiley, streaming expert at Uswitch.com, said: "No one wants to miss a big match. And with several matches kicking off during office hours, millions of football fans working from home will face a few temptations.

"Trying to stream a match at the same time as taking part in a video call could push your broadband to the limit, so check the strength of your connection before giving it a go.

"If you don't want to take the risk, have a chat with your boss, as many will be sympathetic to employees taking a delayed lunch break or making up the time later to enjoy a game kicking off at 2pm or 5pm."
How to avoid delays and spoilers
According to our recent research, nearly 15 million football fans have had goals spoiled because of a lag in their broadcast, either receiving notifications on their phone or hearing loud reactions from neighbours a split second before seeing the goal on their TV.
With 54% of those surveyed said they'd experienced this, it's worth making efforts to ensure none of the action is spoiled this summer. Check out our top tips:
1. Turn off your mobile
Five million people have had a game ruined when a notification on their phone alerted them to a goal just before they saw it happen on screen. So make sure you put your phone on silent or switch it off altogether so that there are no distractions.
2. Turn off the radio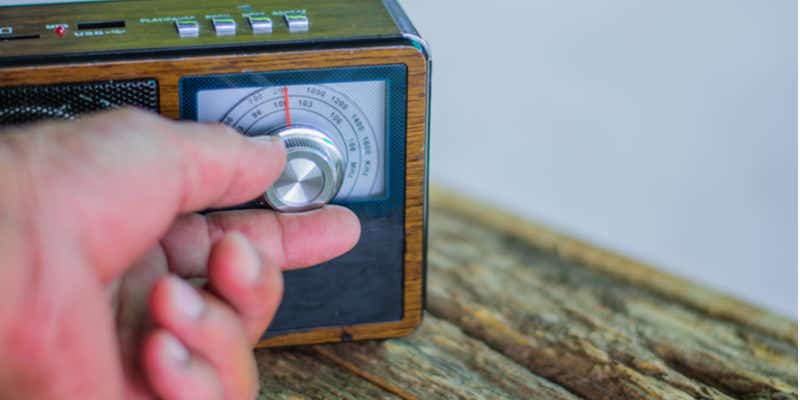 Radio broadcasts are slightly faster than digital TV broadcasts as digital devices have to decode large packets of data before it reaches your TV or device. If you're watching the match, be sure to switch off the radio in the other room to avoid any spoilers as almost three million fans reported hearing a goal on the radio ahead of the broadcast they were watching.
3. Close the windows
The weather may be glorious right now, but if your neighbours are watching on better broadband or on traditional terrestrial TV or radio, they might see the goal a second or two before you do. Four million football fans heard their neighbours shouting about a game they were watching. If you live near a pub, this is doubly important, as a similar number (4.2 million) heard excited patrons shouting about a goal before they'd seen it
So unless you live in the middle of nowhere, it might be a good idea to close your windows while the match is on.
4. Switch to old fashioned analogue
Our research found that more than four in 10 football fans (44%) are planning to watch this summer's football matches on a smart TV. And almost half of smart TV viewers (47%) have suffered a goal being spoiled, compared to only one in ten (12%) who listen on analogue radio.
Table: Delay problems by different broadcast types
Updated 9 June 2021
| Broadcast type | Fans who have had a goal spoiled |
| --- | --- |
| Streaming on a smart TV | 47% |
| Terrestrial broadcast on a non-smart TV | 28% |
| Streaming on a computer | 24% |
| Streaming on a mobile phone/tablet over WiFi | 20% |
| Streaming on a mobile phone/tablet over mobile signal | 18% |
| Reading web-based text service (eg BBC Sport live service) | 15% |
| Listening on digital radio | 17% |
| Receiving goal alerts on phone or computer | 16% |
| Listening on analogue radio | 12% |
Old-fashioned analogue radio and TV broadcasts have almost no delay delivering live action. However, analogue TV was officially switched off in 2012. So if you've got your heart set on not being a single second behind the action, analogue radio is the best option for you.
Digital TV is the next best option, being a hair ahead of satellite TV broadcasts, which are delayed further by the time it takes for the signal to travel up to a device in orbit.
Table: Delay compared to live action for various broadcast types
Updated 9 June 2021
| Rank | Broadcast type | Average delay (seconds) |
| --- | --- | --- |
| 1 | Analogue Radio | Near instantaneous |
| 2 | Digital Radio | Between one and two seconds[10] |
| 3 | Satellite television | Between 0.9 seconds and 2.2 seconds[10] |
| 4 | Digital terrestrial TV | More than one second[8] |
| 5 | Cable television | About five seconds[8] |
| 6 | Streaming | Between ten and 45 seconds[7] |
| No longer available | Analogue terrestrial TV | Near instantaneous |
| No longer available | Teletext | Near instantaneous |
5. Upgrade your broadband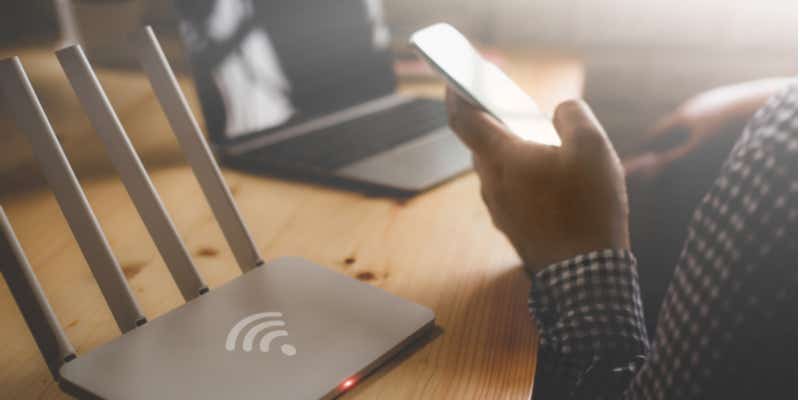 As so many households in the UK do, if you watch TV via the internet, make sure you have a solid broadband connection so that you don't experience any additional delays. You can do this by comparing the best broadband in your area.
6. Downgrade your streaming quality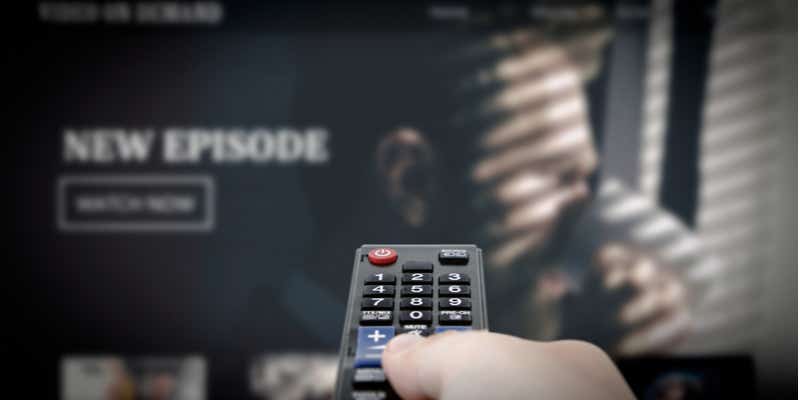 If you don't have the best broadband, you'll definitely want to dial down your streaming quality. While some of the Euro 2020 action will be available to watch in stunning 4K resolution, if your connection isn't comfortably above 50Mbps, you'll likely experience lag and buffering issues.
We have plenty more information if you need more tips on how to reduce the lag when watching live online sport in 4K and how to improve picture quality when streaming TV shows and films.
Catherine Hiley, streaming expert at Uswitch.com, said: "There's nothing worse than having a gripping football match spoiled by hearing people celebrating a goal before you see it on the big screen.

"If you want to enjoy this summer's football without any chance of having a goal spoiled, your best option is analogue radio, where the feed is almost instantaneous.

"If all else fails, watch the football on whatever device you have available, but make sure you turn off all other gadgets and keep the windows shut to keep out the cheers from those around you."

Anything can happen with live sports and there have been many infamous glitches throughout football history, ranging from transmission errors to confusion on the ground. We've highlighted some football moments that fans still can't stop talking about:
2010 World Cup England v United States match
Who could forget the "human error" that caused millions of fans to miss Steven Gerrard's fourth-minute goal in the 2010 World Cup England v United States match? Instead of watching the legendary goal, HD coverage viewers were left furious as they instead watched an ad for Hyundai cars due to a "transmission error".
2010 Portsmouth v Blackburn
It isn't always transmissions that are to blame for missing action in live games! In 2010, former professional football, Chris Kamara (known for his on-air gaffes) caused hilarity on Soccer Saturday as he failed to realise that player Anthony Vanden Borre had been sent off due to a red card while commentating live on air.
2009 Liverpool v Everton
During the 2009 Merseyside derby, fans were left reeling after cameras missed the only goal. Dan Gosling's 118th-minute winning goal took Everton into the fifth round of the FA Cup but millions of fans were left in the dark as ITV instead cut to a scheduled ad break. While many managed to catch the goal as some channels returned back to the match just in time for Gosling's strike, many fans first learned of the goal because of the Everton team celebrations.
2020 Inverness Caledonian Thistle FC
New technology doesn't necessarily mean a better viewing experience! When the pandemic stopped fans attending matches last year, Inverness Caledonian Thistle FC announced they'd be introducing an AI camera operator. Unfortunately, the AI camera operator confused a linesman's bald head for the football instead, resulting in missed action for fans while the camera comically followed the linesman for much of the match.
While it is impossible to predict and prevent every live football glitch, you can reduce lag with a great broadband connection. Compare TV and broadband deals to ensure your ready for the next big match.